We Talk Interiors with the Most Experienced in the Business
Do you wish you could be a fly on the wall on a top interior stylist's shoot?  Want to hear how interior writers got started? Or maybe you're looking to find a new brand or work better with an old one? With expert interviews and lively chats we're talking interiors every Friday.
---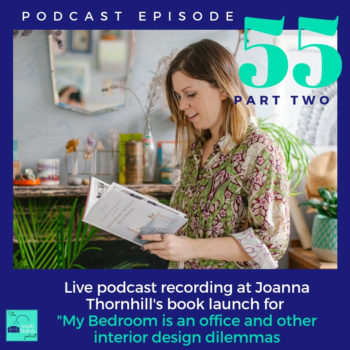 Live podcast recording at Joanna Thornhill's book launch for "My Bedroom is an office and other interior design dilemmas. Part Two It was my great pleasure to interview Interior stylist, writer, and trend forecaster Jo ...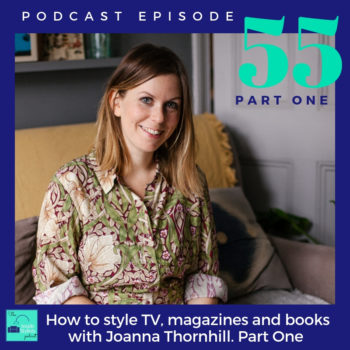 How to style TV, magazines and books with Joanna Thornhill. Part One When it comes to interior styling there isn't much that today's guest hasn't done. The list of clients she's worked with is way too long to mention them ...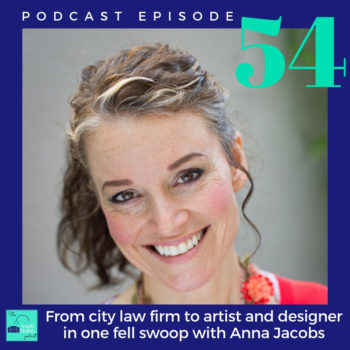 From city law firm to artist and designer in one fell swoop. Follow your dreams to a happier life Today's guest has worked in many fields from theatre production and singing to charity fundraising and heading the business develo ...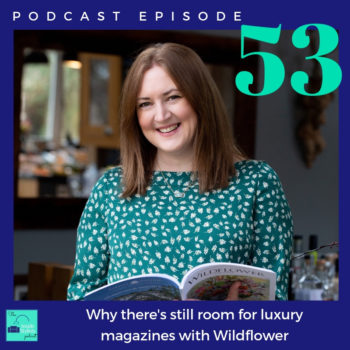 Why there's still room for luxury magazines with Wildflower magazine's Zoe Levey  Thought the magazine world was in decline? Think again. Independent titles are doing well and today we hear why.  Wildflower magazine ...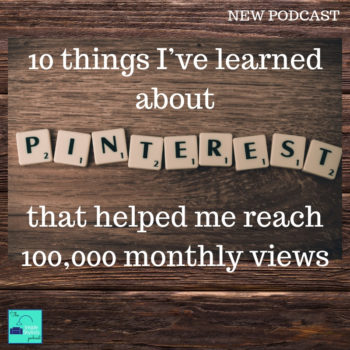 Pinterest is a long term game. The more you put in the more you get out. Pinning every day is the key to success. The general rule of thumb is 70/30 others content 70% and your own 30%. Pinterest likes you to use the platform and ...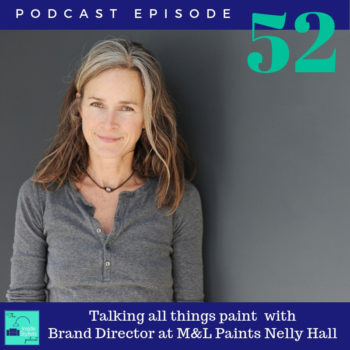 Talking all things paint with Brand Director at M&L Paints Nelly Hall It's been so exciting to see the relaunch of a very much loved paint brand. We find out what's in store for the future. Being part of Ali ...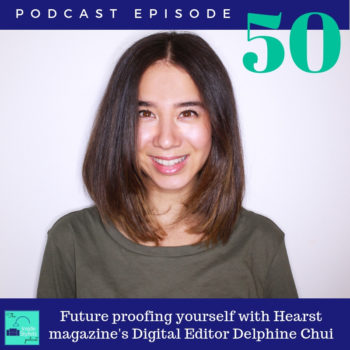 Future-proofing yourself with Digital Editor at Hearst Magazines Delphine Chui From striving to produce the best content to conquering the Instagram algorithm, we cover it all and more!  Today's guest is a London based d ...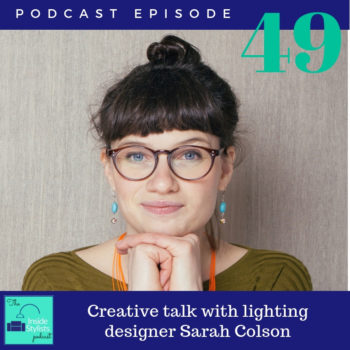 Creative talk with lighting designer Sarah Colson Inspiration, design and altruistic creativity – just a few things we talk about in today's episode. When it comes to designing a room light is one of the most im ...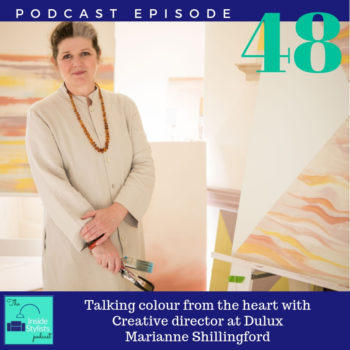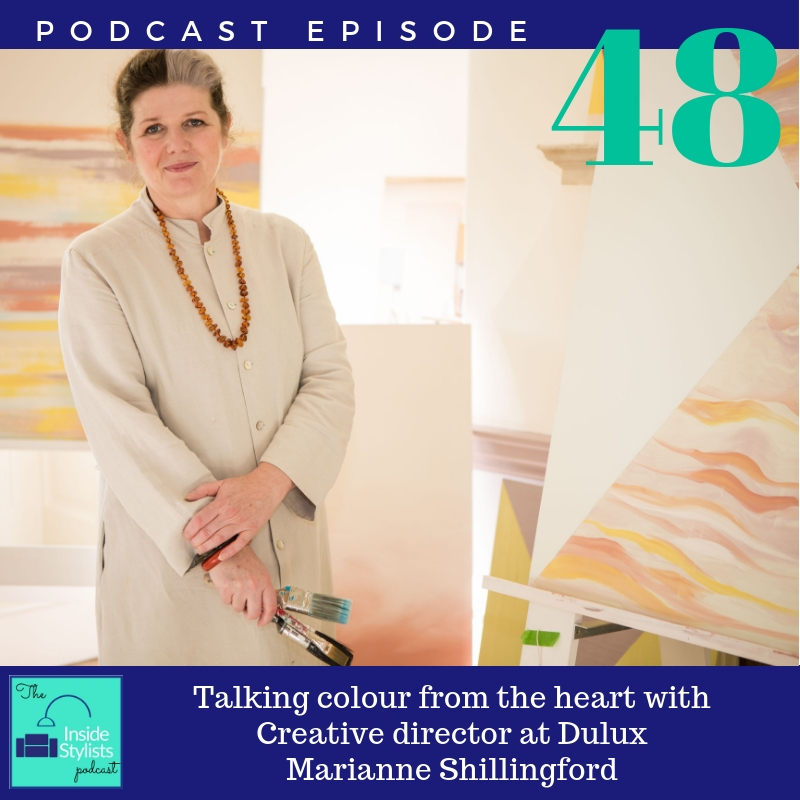 Talking colour from the heart with Creative director at Dulux Marianne Shillingford Want to know how Spiced Honey came about and why it's so important? Come listen. When someone tells you that their colour of the year ...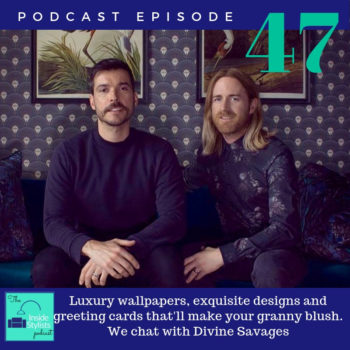 Luxury wallpapers, exquisite designs and greeting cards that'll make your granny blush. We chat with Divine Savages: We love discovering a new and exciting interiors brand and that's exactly what this episode ...