Hello there,
If you're here you probably want to have a chat. A long chat. Am I right?
I'm excited to be opening up 90 minute one to one EmmaMT sessions so we can have a lovely long discussion and help you can get clarity on where you are, how to move forward and most importantly how to get to where you want to be in the interiors world.
One to One EmmaMT Sessions
Working with me on a one to one basis during this 90-minute consultation will really get all your questions answered and leave you ready to move forwards in a confident and positive way as you can see from the testimonials below.
---
"Emma was so helpful talking me through the styling business. She explained the different styling roles and how the industry works from the design through to the prop hiring and photo shoots. Emma was extremely generous with all of the information she gave me and I left feeling so inspired and excited about a possible future in the world of interior styling. It was also such a thrill to speak to someone who is clearly so passionate about their work and clearly loves working with interiors and the other wonderful people in the industry."
Helena Wood, Styling assistant
---
I'll share my years of experience
I have twenty years of interior styling and writing experience with founding InsideStylists.com, styling countless photoshoots and writing features editorially for magazines, and commercially for brands, prs and social media managers which means I have the knowledge you're looking for.  I've worked both in-house as a Home Editor, and freelance art directing, Styling, and writing.
---
'Emma offered me some really great advice on how to get my styling career on to the next stage. Her friendly nature and positivity allowed us to chat freely of where I was at, and to discuss how I wanted to get a wider knowledge of the industry. She gave me some really great pointers of who to approach, and how, whilst looking at all my creative skills I have, pinpointing my niche area and advising on what would be the best route to take to gain those opportunities. She has been incredibly supportive over the past few months and I hope our relationship continues to grow.'
Helen Bulmer, Stylist Assistant
---
What do we cover in a session?
What we'll talk about is completely up to you, your needs, and your goals. I'll help you clarify your direction, gain confidence in your next move, and help you to feel ready to take your career to the next level. You may want to share your work or brand so far and gain clarity in what your next step should be.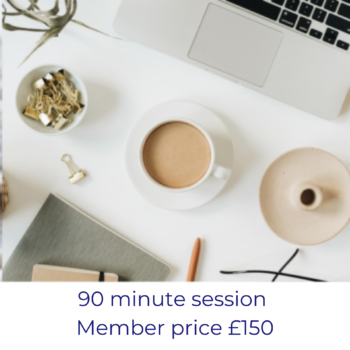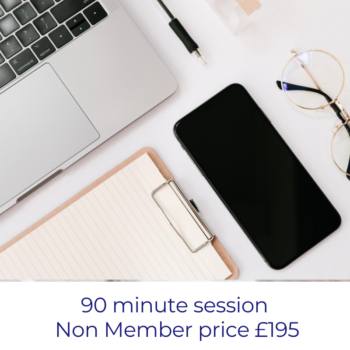 ---
"Working with Emma 1:1 has been the most fantastic experience! She listened to all my ideas and gave me helpful  feedback about what she thought would work and what needed to be developed further. What I love about Emma is that she is straight-talking and will get down to the nitty-gritty and tell it how it is. 
Prior to my strategy session with Emma, I was very unsure about what I should be charging or worrying about offending people by talking about money but Emma helped me understand that charging what I deserve and what is appropriate for the level of expertise I am providing to the client is the absolute right thing to do!  She's given me so much confidence to go out there and run my own business. Emma is a fire-cracking stylist and businesswoman who will help you navigate through your styling career! "
Angie Barron, Something in Blue Interiors
---
Book now
EmmaMT sessions are limited throughout the month. Please fill out the form below to enquire.
All sessions will be recorded via Zoom so you will be able to watch back after the session
---