Laura Ashley's vice president and head of design told us they're still going strong… and we're excited.
Today, for the first time since BC (before Covid) I am recording a podcast in person and I have to say this is a great way be doing it as I'm chatting with Poppy Marshall-Lawton, Vice President and Helen Ashmore, Head of Design, at none other than Laura Ashley.
Laura Ashley turns 70 this year – and yes they are still going and going strong, so, I thought now was the perfect time to catch up and see what's going on in the land of fabulous florals.
Enjoy.
---
Today's guests are Poppy Marshall-Lawton and Helen Ashmore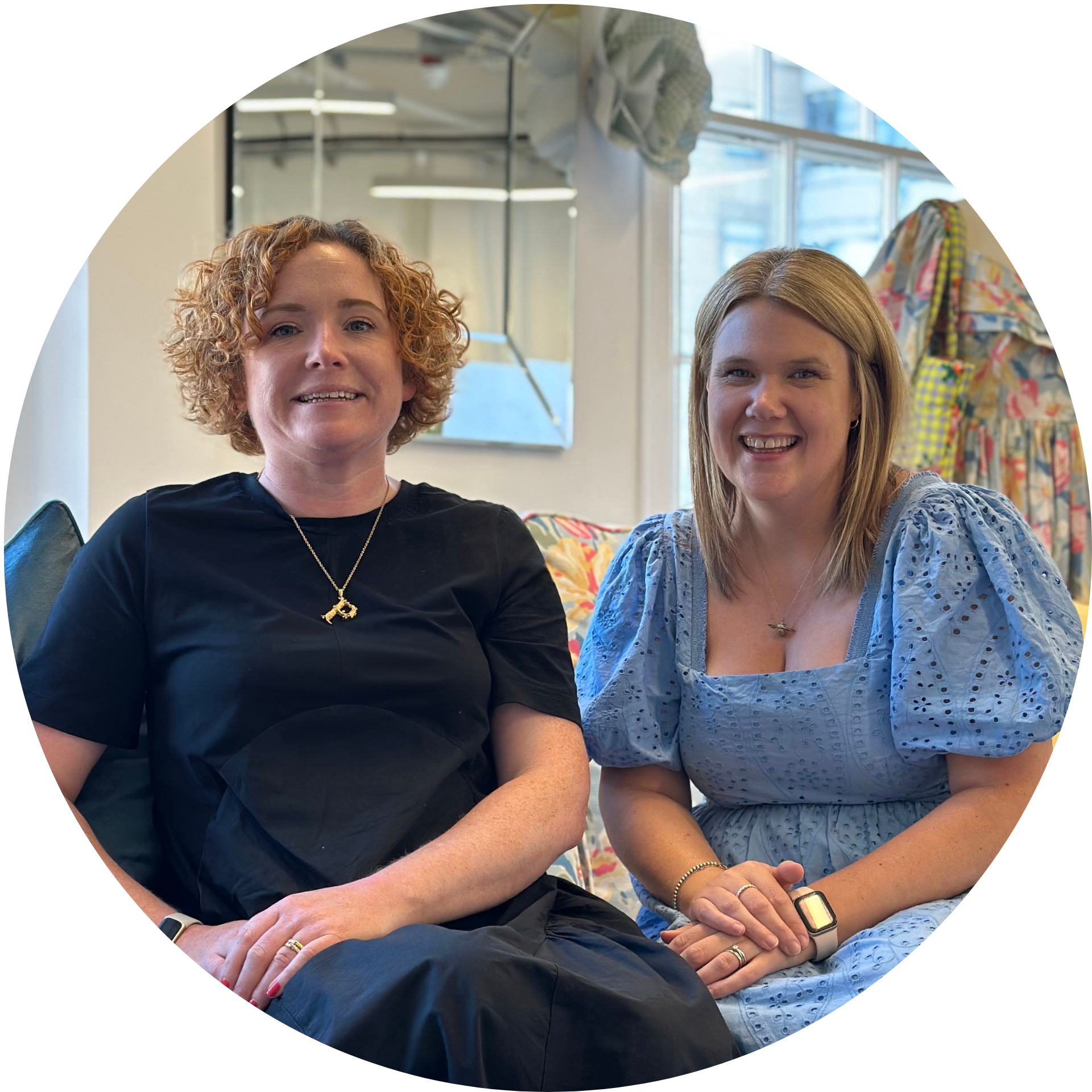 You can find Laura Ashley here –
A few things we covered in this episode :
Story telling
Print history
It's not all about trading. It's about brand
The Tulip sofa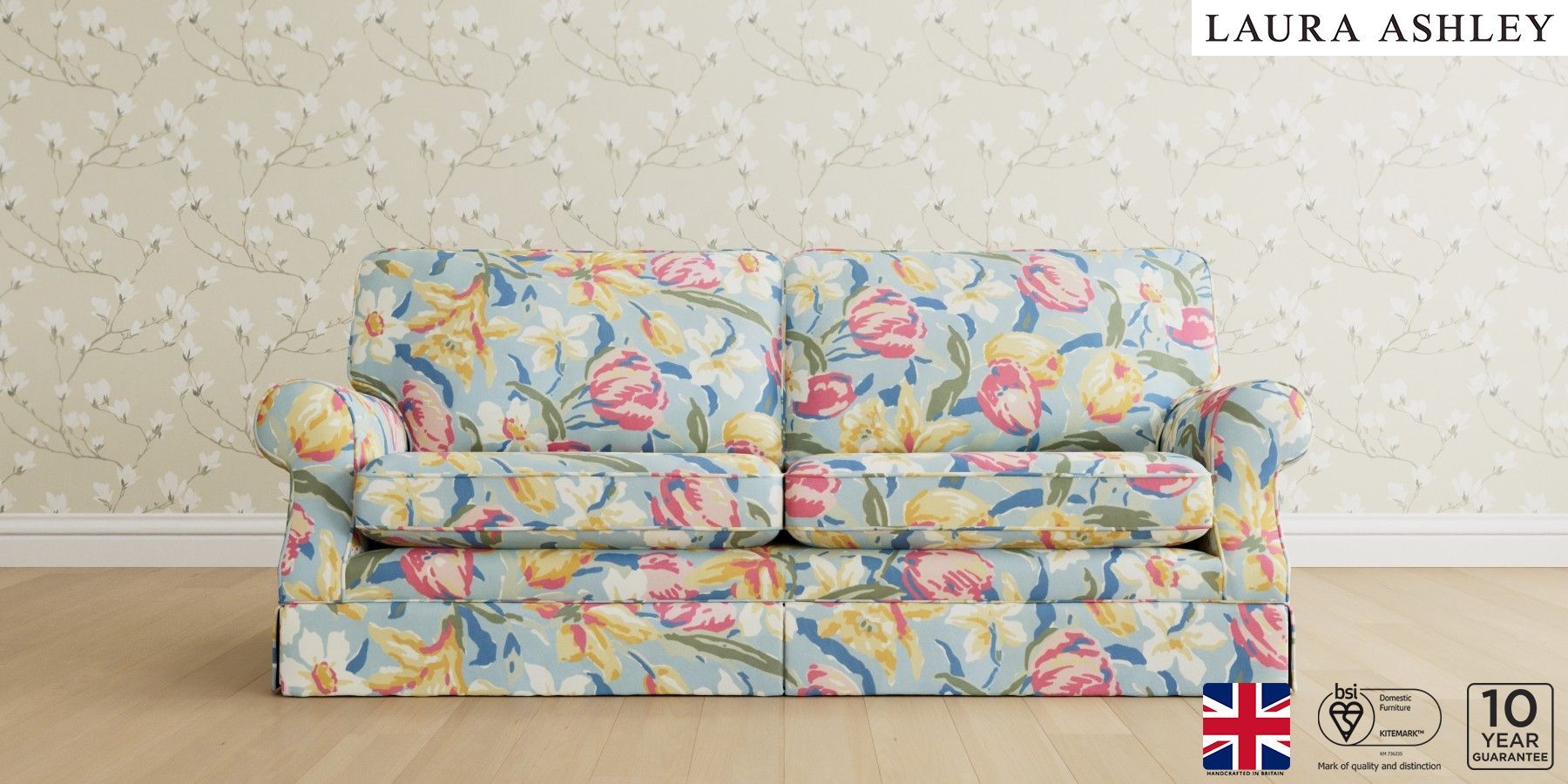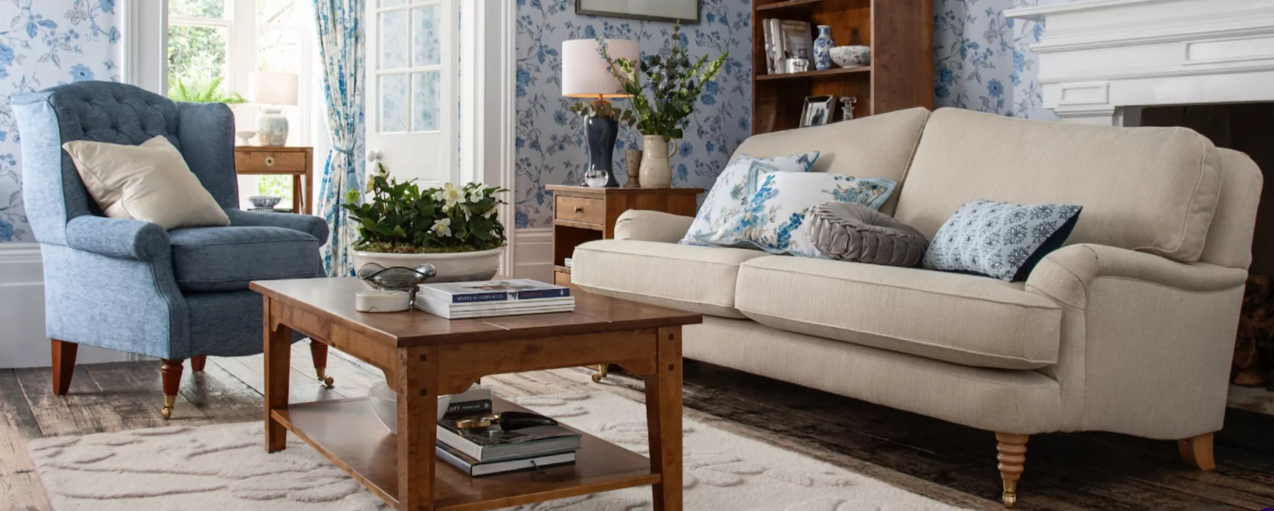 The Chelsea Flower Show Stand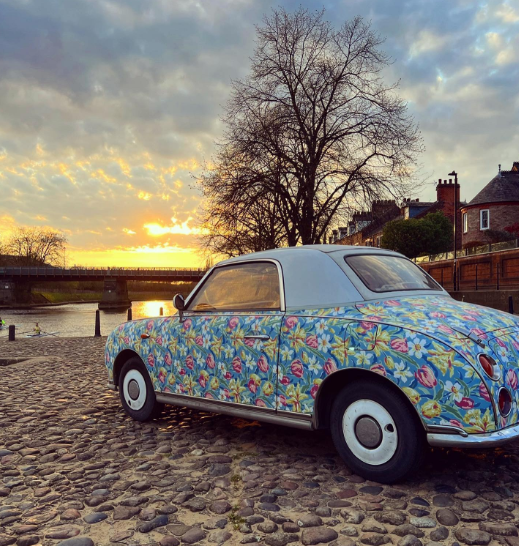 Phone box in Covent Garden – https://www.instagram.com/p/CsLXEq0MWfj/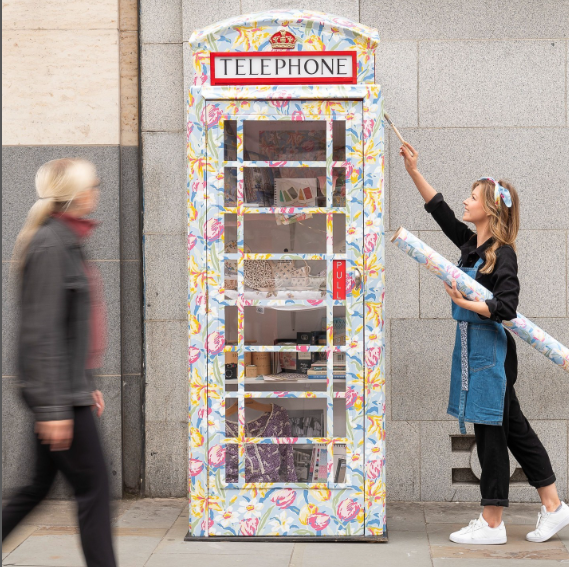 Samples of fabrics and samples are available from NextClothing
asos.com
Bathsheba hey dresses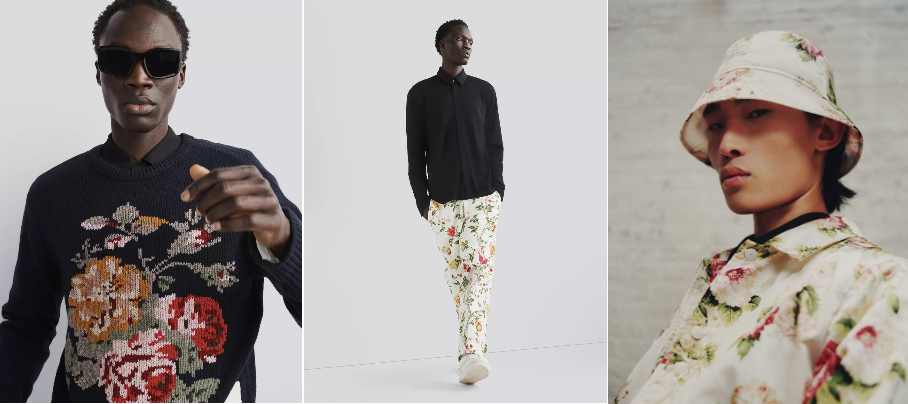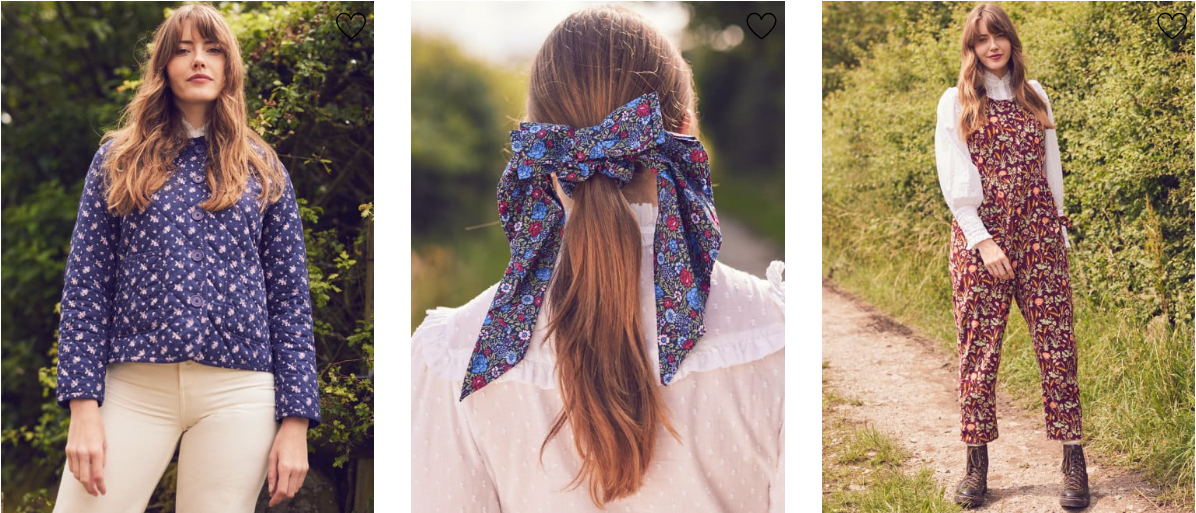 PODCAST TRANSCRIPT.
0:00:01 – EmmaMT
Hello and welcome to the Inside Stylus podcast, where we talk all about interiors, with interviews with interior stylists, writers and the big names in interiors, from brands and PRs to artists and designers. I also catch up with industry experts in the know and get them to share all their knowledge and advice. There's so much to talk about. I'm your host, emma Morton Turner, an interior stylist and a writer with a ton of experience. I set up inside stylistcom so I could share all that interiors love with you. So don't forget to head on over to the website for not only the show notes from today's episode, but for links to interior stylists, writers and assistance profiles and a ton of inspiration. But for now, enjoy the show.
Hello, I am very excited to bring you today's podcast. It was recorded at the Laura Ashley Head Offices, which is a massive open-plan space. Very hard to record a podcast without background noise, especially as they're on a really big main road. So the podcast has been edited, but you do hear some traffic in the background. I've made it as clear as possible, so if you could just bear with, because it's a really good episode. So do please enjoy. Today, for the first time BC before Covid, I'm recording a podcast in person and I have to say this is a great way to be doing it, as I'm chatting with Poppy Marshall Lawton, vice president, and Helen Ashmore, head of design of none other than Laura Ashley.
Laura Ashley turned 70 this year and, yes, they are still going strong and I thought now is the perfect time to catch up and see what's going on in the land of fabulous florals. So thank you very much, ladies, for joining or for letting me come into your fabulous offices, and also we've got Woody here so we might hear some barking. Very, very cute sausage dog literally sitting there. If he was a cat he'd be purr and you look so happy right now. So I have spoken to you both.
I've met you both kind of via zoom and things before, and I have to say I was not expecting your offices to be this light and bright and it was sitting on the tulip sofa that we're going to talk about in a minute, but it's really lovely here. And we're going to talk through a little bit about your archive room that you showed me. That was a bit like it gave me goosebumps going in there. It's very exciting, but maybe a good place to start is to tell us what it is that you do at Laura Ashley. Maybe, poppy, you want to start with that.
0:02:20 – Poppy
Yes, so I've been with Laura Ashley for almost 10 years now. The last few years have gone very fast, but I'm the vice president of Laura Ashley brand, which effectively means I head up the whole brand globally. So whether that's overseeing kind of our marketing, our business departments, but also working with our Japanese partners, our American partners or Korea, you know I'm really kind of taking the Laura Ashley brand kind of back to the UK but also relaunching it globally as well. So I was part of the initial team when the business was, when the brand was acquired by Gordon Brothers. I used to run the licensing department at Laura Ashley and because that's the new structure, they then took me on and kind of built the business and the team and the structure and everything that's happened since. So do you have to do?
0:03:13 – EmmaMT
lots of traveling.
0:03:15 – Poppy
Yeah, the last kind of year we've picked up back on traveling. You know we were all sucking our bedrooms on zoom balls for a long time, but it's been very nice to be able to actually go and see people in person. It makes such a difference, but I think the most part traveling is actually going to see our partners around the UK.
0:03:33 – EmmaMT
We love a train journey.
0:03:36 – Poppy
Yeah, it's really nice to do. It gives us an hour of like brain space as well as a team, but yeah, so it's nice to kind of last 12 months to get out and about and see people again.
0:03:46 – EmmaMT
Yeah, and I think Laura Ashley is such a quintessential British brand, I can imagine how it's seen in other countries and they won't bring that to places.
0:03:55 – Poppy
Yeah, you know, and it's lovely to see you know, it's that real enthusiasm and I think almost them seeing the British team as well face-to-face is always really essential for us, kind of really know it's got a British heart.
0:04:09 – EmmaMT
Yeah, yeah, that's very cool. And, helen, do you want to share what you do?
0:04:13 – Helen
So I'm the head of design here at Laura Ashley, which means I get the wonderful job of delving into the archive to look at all the amazing prints that we've got from our history and our back catalogue. And then I really work with a really small team of designers and we launch our brand trend packs, which is our print and pattern direction for in home. We do it twice a year for spring and then in autumn, and then we also do trend packs for our fashion business as well, and then we work through all of that print and direction with each of the licensee partners to deliver the ranges into our key retailers and across globally again. So I work with the American partners on how they interpret the trend pack right through to the Japanese as well. So, yeah, it's really honor to do this as a job.
0:05:09 – EmmaMT
Yeah, it's really fun. You were showing me your your four stories for spring 2024 and they're on these massive floor-to-ceiling doors. You can imagine floor-to-ceiling doors with cork board on and then like a giant mood board of just prettiness. It's just such pretty colors. And we were just talking about how you can work so far ahead in lots of different time zones. As a magazine stylist originally, I was always working three months ahead, planning for the next month of doing the month we're currently in and then living in whatever world we're at now. I mean, right now we're recording this. It's August, people are shooting Christmas, but we're thinking ahead to like March or something. It's like it's all over the place, but you're working like three time zones at any one time.
0:05:50 – Helen
Yeah, pretty much. So. I'm always tracking how the product that we're currently trading is. So at the moment, that is now we've just launched autumn 23. We're obviously just finalizing all the product for spring 24 to ship in, so it is there ready for launch on 1st of January. And then we're also planning and developing our spring 24 trend pack, which is very much in a working progress stage at this moment, but we will launch that with our partners and start doing product development anytime from the end of September, start of October this year. So yeah, I'm very much in three different time zones at any one time.
0:06:34 – EmmaMT
Yeah, I mean, I thought I was crazy. Don't ask me what day it is today, though, and the fact is, it's been such a wet August, it's felt like autumn, for so long and now it's. It's actually very sunny while we're recording now, so we're not gonna complain about that.
0:06:45 – Poppy
And everybody's starting to talk about Christmas as the sun comes out. Oh yeah, and.
0:06:49 – Helen
Halloween as well. Everybody's talking about Halloween already and I'm like, oh my gosh, I don't mind that my birthday, my birthday's on Halloween, so I'm all for Halloween.
0:06:58 – Poppy
Oh, great day for a party.
0:07:01 – EmmaMT
So I suspect that some people are thinking well, all the Laura Ashley shops have shopped. What is going on? How are you kind of? You've been talking about your trade partners. How have you made it? How have you transitioned from the high street to where you are now, to maybe share?
0:07:16 – Poppy
how that's working. Yeah, I mean the stores were closed as part of the administration kind of. Yeah, we would say like previous to kind of our new business structure and it was obviously a real shame that all the stores closed, but it wasn't ever really a sustainable business model. When you look at kind of the retail and the high street you know Wilco's was announced yesterday it's just this constant turn of independent gold, smore and chains of stores that are closing. And when we kind of looked at the brand and we looked at how people shopped in the UK but globally as well, we knew one of the biggest things that we had to do was relaunch strongly online. And so you know, when we looked at how we kind of came back into the UK market, that was really one of our priorities really finding that strong e-commerce partner, and that's when we partnered up with next, because we could relaunch quickly. We get people crying out for products.
You know, in the moment it was announced the stores were closed, our social media was just flooded, but I was gonna put just that wallpaper up, I had that I was gonna order this and you know so we had to get that back to market as quickly as we could and you know next provides an incredible service from an e-commerce perspective. But we were never gonna run a standalone stores again. That's not our business model. We feel we've actually come up with a better way of letting a lot more people get exposure to Laura Ashley. You know so. If you're a John Lewis customer, you can shop Laura Ashley. If you're Marks and Spencer's, you can shop Laura Ashley. If you're just going into being Q to do a bit of home improvement, you can actually nail by you Laura Ashley wallpapers. So, whilst it's different and if it was a big knee jerk, you know the shop's closed and we know they were so important people. People loved going in. They loved the store staff. They had a relationship. They were desperate for the catalog to come out every season.
You know, and I've heard people be like, oh no, my friend used to come around when it was delivered and we'd sit and have a coffee. That's lovely. Yeah, exactly. But we kind of had to accept the world changed. Laura Ashley had to change and when you look back at Laura Ashley as a business, they were really. You know, when everyone starts talking about had Giles, they were like it back before when they thought they should launch in America. They just launched in America. You know, they opened a store in France and we've actually kind of got to take that into what we do of actually let's make it right, for what's now Doesn't mean we might not have pop-ups in the future. We are opening more shopping shops. With Next, we're in conversation of getting more product into other stores and I think one thing Helen and I love is there's so many mommas and pops independence. You now should have Laura Ashley.
And somehow it's kind of one of our to-do lists is how we tell everybody about those you know how we say there's a cut all down with, effectively, the Laura Ashley concession. You know we've got to somehow pull that database together to kind of make it public knowledge. But you know we are everywhere, I think.
0:10:25 – Helen
Yeah, especially in independent decorators stores. Again, like you say, it might be the shop that you've gone and you've, and then you work with their seamstress as well, but they will have all of our fabric books, all of our wallpaper books and you really can indulge yourself in Laura Ashley and decorate your home with us as a brand. So, and I think that's really nice to take it back to those kind of routes of sewing the project yourself or working with somebody and really making something really special on the spoke for yourself.
0:10:57 – EmmaMT
Yeah, I think it's really interesting because I've been in interstates for over 20 years. I've seen. I've seen things from like we used to have the Argos catalogue when, when my kids were little, they would read the Argos catalogue over breakfast and they flick through it and now all of a sudden Argos weren't doing catalogue anymore. It's like you're saying you have to move on, you have to move with times and actually does anybody miss the catalogue? No, because you jump on online.
So the way they've kind of changed their model is working and that sounds very similar to what you are doing. But there's been a number of brands who have gone into administration and gone online and people don't know that they've stood around. So I think the way you kind of put yourselves in front of people on the high street still as well as online, it's very interesting because there's I'm not even going to mention the brands because I think it's appropriate while we're talking about Laura Ashley, but there's some really big known brands out there that people don't realise are still around because the shops have gone so it's actually a very plain model.
0:11:52 – Poppy
It's an ongoing job for us you know, Kitty who's our head of marketing. It's her number. One thing is making sure everybody knows we're still around, because, um, actually we were part of kind of Chelsea this year and we laughed as a team because everybody came on and said, oh, you're back, and as a team we've been back for years you know, we know but there is still that customer that we have to talk to share these gorgeous products with.
You know and I think that will be ongoing there'll always be somebody who doesn't know. You know, and that's that's part of our job here to make sure we're kind of showing all of this stuff to everybody, or all the right type of product to the right type of person. Yeah, you know. Yeah, yeah, it's still a focus for us to make sure we're telling everybody yeah, we'll come back to Chelsea in a minute because I'm sitting here looking at giant cake flowers, um, and I have interviewed Claire and Dilly, who designed your start, your stand for you, and talked extensively about this.
0:12:48 – EmmaMT
So it's really interesting here in there, kind of behind the scenes of that, um, what I want to, where we were talking about all these brands you've got John Lewis, you've got M&S, you've got Next and all of the different um partnerships essentially, how do how does it work with the products? Do they have the same products? Do you were saying about your? You've got your patterns and then you take them to the, the individual brands. Do they then say, right, we want to turn this one into a wallpaper, this one? How does that work?
0:13:18 – Helen
so it works with our licensee partners. So we have a really strong partnership with Graham Brown, who are the UK's biggest wallpaper manufacturer. They manufacture all Laura Ashley wallpaper here in the UK and they make all of our paint here in the UK. So not only was it really important that it was a UK business, but they've got that network of stores, independence and mass retail of where that product could go. So the range is offered to the retailers and they can select to take all of it or they can select to take some of it. Some retailers also come and ask us to perhaps develop exclusives for them which might be further away from the trend pack, or it might be that they want to develop a product or take inspiration from something really cool for us, but then do it in their color, that's their trend color for the autumn season. So they have an exclusivity, an exclusive product that they can talk about, that no one else has got. So we we do spend a lot of time managing those relationships, but essentially everybody could have everything that's very interesting.
So it's almost like some people might have individual items for them, but they're also going to cross over, which is great for you, because that's just pushing the brand, yeah exactly, and it's actually really important that you can go and see one of our signature designs, joe set wallpaper in b&q, in marx and spencers, john louis, and up next as well, because it and then again, like I said, an independent decorator shop it's all exactly the same quality, it's all lorrashly and it is, it's correct to the process so, yeah, how's it?
0:15:07 – EmmaMT
how's it going since this whole new change and these collaborations? Did you have the collaborations before?
0:15:13 – Poppy
administration, we had a few, but it was limited. On the collaborations, I think we're not blowing our own trumpet. I think we can say it's going brilliantly. We, when you know, I say when I was sat on my bedroom and we were talking to people in boston and the initial plan was to relaunch in 18 months, and there's a lady who worked with at the xcclair solace and she came out with the march, april 21 and we were like yeah, yeah. And then after a while we were like hang on a minute, this is literally the quickest turnaround relaunch of all the partners we worked with. What time line was that? Was that like six months? That was one year, yeah, october we signed with them in october, and then we basically relaunched in six months.
0:16:01 – Helen
Um, but it also felt that it was in alignment when we had gone out of the market. Yeah, so the brand was only out of the market for actually one year. Yeah, so it was really important to claire, and to us really, that it wasn't any longer than that.
0:16:16 – Poppy
But gosh, please don't ask me to leave those six minutes again, because it was the most stressful time of our lives, I think, and we we just all worked through. You know we've got some incredible partners who we worked with, who pulled out all the stops, you know who sourced product with another they'd ever resourced it and it, it, it was an immediate teamwork. You know we kind of built some brilliant relationships and you know it just it was really important to kind of get that relaunch done and bring home, because obviously there's a lot of fashion in our heritage and when the stores closed there was still fashion but homers again that thing everybody was crying out for. Yeah, especially then.
0:17:00 – Helen
Yeah, yeah, you know it was really important it was really ironic because, through the administration, all of the gold seals, all of the supplier samples had been sold off as part of the assets and making money. So we literally were buying off ebay, buying sofas to resource, to send to the new sofa manufacturer for them to.
0:17:28 – EmmaMT
You know the springs, the logistics, so you were buying laura ashley products from ebay to send.
0:17:34 – Helen
Create new laura ashley products, yeah yeah, that's really interesting because as much as we kept some of the core supply base, some of it did have to move and change and diversify as well.
0:17:45 – EmmaMT
But so you weren't just doing a new design collection, you were having to pretty much start from scratch. Yeah, yeah, and you lived to tell the tale.
0:17:54 – Poppy
Yeah, yeah we've got the gray hairs to prove it. Yeah, and it was. You know, there was a lot of commercial decisions. There was a lot of. We've got to have the best-selling sofas, we've got to have the best-selling furniture, and you know, wallpaper prints, and then it was. But what's actually right for what laura ashley should be?
you know, yes, and and making sure we kind of we knew what it meant to be. Laura Ashley, we did a big piece of research, consumer research, you know, to really make sure we were relaunching the things that were true to the brand, not just to the retail store.
0:18:30 – Helen
Yeah, that hard stop was really important and I think we've allowed ourselves to celebrate and indulge in being a British heritage brand, and perhaps more so than what it used to do, unfortunately. So, yeah, it was. It was good to sort of have take that time and do that and bring it back and in its glory that it is now.
0:18:56 – EmmaMT
When I was doing research, I was looking for where I could find Laura Ashley and I was looking, thinking, oh DFS. And I had a look and when I had very young kids who were very messy, I had a leather sofa like a corner sofa from DFS and this thing was literally indestructible and I had to get a saw around to get it out of the house in order to get rid of it. So I can really see how, like that, they're really well made. They're not massively expensive, they're high street brand, high street prices. But I was then looking at all the Laura Ashley sofas and I basically taken my daughter, who's studying A-levels, to the, to the coffee shop to work.
It's quite nice to do that in some holidays and I was freaking through again about this one, about this one, about this one, and it was really interesting in my head. Dfs has got the sofas that are the corner sofas, like the ones I had and really strong, and then the Laura Ashley ones were so Laura Ashley and it was, of course it's gonna be Laura Ashley, but I wasn't thinking I was gonna find those there. So it's actually really interesting how they've got your brand under their, under their house. Essentially, there is exactly what I saw when I was in Bromley High Street and they were upstairs with the fabrics and the wallpaper.
0:20:04 – Helen
Yeah, and it is still Laura Ashley quality even at DFS, and it's actually really interesting when we see the results from all the different retailers. They've got a slightly more traditional customer than the customer we've now got at Next as well. So it's really interesting to see the brand evolve in all of these different directions and there doesn't ever seem to be any sort of conflict, it's just growth wherever we take the brand to these retailers.
0:20:32 – EmmaMT
Yeah, that's really interesting because you kind of think Laura Ashley, very floral, very pretty, and actually that I was thinking of next being quite young. But young people want what's on trends and flowers are on trend. But then you've got John Lewis, which I think is probably an older, more affluent couple or family, and it's you've almost covered all basics basically.
0:20:52 – Poppy
Yeah, exactly, and I think we thought it was important when we really wanted to kind of broaden our reach. I'm always trying to say can we not say younger? I don't mean younger, I just mean more people.
First time buyers are Exactly it might be first time buyer rather than the third home, and it's actually happened quite organically because, of those different retail and when we look at who's shopping at Next from an age perspective, generally as women, I think we're about 90% women, but she is younger now and that's just happened. Because what do you say? Someone's flicking through the website.
A different person is flicking through that and seeing it and going that's beautiful, I want it. And there's another person who says I trust Laura Ashley, I'm going to buy Laura Ashley, and so that's kind of broadened that customer as well. So, yeah, it's been really exciting. I think what we love is that piece of the passionate about the brand who are shopping it. But what we've also found is that a lot of people who work within these retailers are very personally passionate about the brand as well and we've got a lot of champions at all the different retailers who have really been like no, this is going to work.
I'm bringing it in because it's. You know, three, four years ago John Lewis wouldn't have even looked at taking the Ashley in store because they were a competitor, but now it's a brand. It doesn't feel that alien. There's definitely internally. Some of the teams are like really, we're doing this but like so we've got those champions there who are saying, yeah, it works you know it worked with bedding, so let's push it into the other categories.
0:22:30 – EmmaMT
And yes, you know so yeah, it's lovely to be to some of those people as well, if everyone put their arms around each other and lifting everybody up.
0:22:38 – Poppy
Yeah, it's a big family, isn't it? You'd never expect the people we know now talk to each other. You would never expect retailers to you know, yeah. Yeah, and interior is editors.
0:22:49 – EmmaMT
We're all working on the same thing, but one's doing it this way, one's doing it that way, but we can be friends, yeah, exactly. Yeah, yeah, talking about sofas, we're sitting, or you're? Well, no, I'm sitting on one of those.
0:23:00 – Helen
I'm on an armchair, you guys are on a sofa.
0:23:02 – EmmaMT
You're on the tulip sofa. Now, this tulip sofa I'm going to describe it for people listening it's, it's like a pale blue, bright colors You've got like. Are they daffodils, daffodils, daffodils.
Daffodils, it's like spring in a sofa. It's really quite a bold, impactful sofa and this was part of the Chelsea Flower Show stand and I remember I came to see it. So Poppy got in touch and you were looking for a stylist to set up the Chelsea Flower Show. Anyone who's listened to the previous podcast with Dilly and Claire will know this story. But I helped you find a team. They did a fabulous job. So the sofa that was on the stand was there to create impact, but you sold loads from people walking on the stand going, oh, you're back and then it's like, oh, buy that sofa please. Now it wasn't really the. I mean, obviously you want to sell the sofa, but that wasn't what you're expecting from it. Was it like? What was the Chelsea Flower Show kind of about?
0:23:58 – Helen
It was a massive marketing moment, like we said, to interact on a one-to-one basis, meet the general public and for people to well. People walked around the corner, took a step and went you're back. And there was so many people who perhaps didn't shop online, perhaps didn't use social media, who were not aware that Laura Rashley was still very much trading and retailing in all these new spaces. So we spent the whole week just flying the flag of the brand and having all these amazing conversations for people to hopefully take it back and spread the word to their friends and families further and then for them to understand all the different touch points of where they can now purchase the brand. So, yeah, it was very much a marketing moment and, yes, we did make some sales and there was definitely people who were oh my gosh, that sofa will fit in my garden room, my sunroom as well, as I remember that print from the 90s.
And seeing the nostalgia it brought to some people, and the stories Again. Everybody loves Laura Rashley and I think everybody has a link to it and everyone loves to share their story as well.
0:25:24 – EmmaMT
I'm laughing because I'm sitting here going. I'm just going to tell you in a second. I'm going to tell you in a second, On your doors, one of your patterns is so the Laura Rashley wallpaper I had when I was a kid. Now I'm 50. And it's this really pretty blue colour and you know, in your closure eyes you can just remember that it's like a periwinkle blue. It was beautiful, I loved it. I absolutely loved it. It was gutty when my sister moved into that room.
0:25:47 – Helen
Well, it's probably coming back. Yeah, exactly.
0:25:50 – EmmaMT
So this is one of my daughters to have it now.
0:25:52 – Poppy
But it was lovely. It's like the tulips, like you say, it's the attention wrapper. But we had, like fabric, across the ceiling, a lovely little kind of heritage ditzy print. So people were coming in and looking up and saying that was my bedroom curtain and it was lovely. You know listening into those kind of conversations as well and we're like, oh, I think I had the pink version, I think I, and it online does fantastically well. But when someone can touch something or feel something and they could see the kind of quality of that fabric and be like, oh, you know, we had tassels on the sand.
And everybody was like, oh, these tassels are fantastic Because they're all, like, you know, touching and kind of running them through their fingers. And that's what was really nice as well, because people, you know, were kind of really engaging with it kind of physically. And I think it really meant a lot to us that we could hear people feel that we'd brought that fabric back in in a sensitive way, that we weren't just slapping a print on a product and trying to make money from it. You know, it was every element of kind of what we do is trying to be true to Laura, actually.
0:26:54 – Helen
Yeah, yeah, but it was, it was an amazing week, it was a brilliant moment within our anniversary year as well, because it really showcased what we did to celebrate the anniversary year was collect prints from every single decade and that stand was the accumulation of all of those prints and to tell people that those small scale ones was where she started, at that kitchen table, right through to how it involved, to the big blousy florals, right through to the tulips prints as well, and they could just see the evolution of the design, because to some people Laura actually is is one thing, whereas actually it can be a lot of things to a lot of people. So it was brilliant to have that sort of space to talk about the brand.
0:27:46 – EmmaMT
It was mocked every time I came back, because I did come back a few times. Once I found you because I had no sense of direction, but it was kind of like it was huge. It was a really big stand and the kind of the billowing fabrics ceiling was really impactful and you have these massive curtains either side and then on the right you had this massive dresser with all those vintage D-Cuffs and sources in China. Yeah, it was really, it was, and you just went with it. You had it fitted into the office.
Oh, I have the. Oh yeah, I have. Oh, that's so funny. Also, I just I will take some pictures before I leave. But all the giant paper flowers are all around the office and this office is just really big, very open-plan, very white, and then you've got these really pretty little corners and little. I feel like we're sitting in the corner of a living room.
0:28:26 – Helen
Yeah, it's just lovely. It's really lovely office. It's lovely to have your desk space, a breakout space. People come and eat lunch here. You let them eat on this sofa. Yeah, we do.
0:28:35 – Poppy
They're really practical. Good, say they really are.
0:28:38 – EmmaMT
Yeah, I don't think you should let me in.
0:28:41 – Helen
But yeah, it is really nice to have dual-purpose space that we can flip around. Yeah, different meeting spaces here as well.
0:28:49 – EmmaMT
Yeah, and your meeting room's got wallpaper in it as well, so it's like a glass floor-to-ceiling wall. But then you've got really pretty walk-in. Yeah, exactly when I was searching I saw DFS and John Lewis and M&S and I saw all the DIY sheds with them and I was like who is? I'm sure I've missed some. Who have I missed?
0:29:08 – Helen
So we've done a beautiful co-branded collaboration with Mamas and Pappas and brought Laura Rashley to the home nursery and into Baby's clothing with them. It is ston there's even a push chair. Oh wow, it is almost in the f me think about a second child. Yeah, it is beautiful. There's patchwork quilts, beautiful knitted blankets, right through to classic, beautiful sailor-inspired rompersuits, and there's a beautiful soft colour palette with neutral undertones and then little pops of corals, soft greens. So it is fresh and modern, but again using those really heritage prints right back from the 70s that have still as much meaning today as it did ever before. So it is a really beautiful collaboration, imagine.
0:30:09 – Poppy
Yeah, and there's a little kitty and poppy dolls as well, which yeah? Kitty and I have both got our dolls with our names on it, which is just lovely. It's lovely that little personal touch of the design developing team and pulling it back to our team as well.
0:30:24 – EmmaMT
It would be a nightmare if I worked in a design team. Every everything would be named off of my kids on my dog or what the flowers in my garden.
0:30:32 – Poppy
We haven't got Helen anything yet. I don't think Woody either works.
0:30:38 – Helen
I think we can maybe make a Helena.
0:30:39 – Poppy
Yes, I think you would work.
0:30:42 – Helen
I've got a Florence upholstery fabric there after my daughter's say that is nice to have.
0:30:48 – EmmaMT
Oh yeah, that's nice, yeah. So Now we're probably a good time to share when interior stylist are doing photo shoots and they might need product or they want images Because you've got your products are in so many different places. How's the best way for people to get hold of things to shoot?
0:31:04 – Helen
So we Is it possible?
0:31:06 – Poppy
Yes, yes, definitely.
0:31:08 – Helen
We would love to be involved in all of that, and we work with a PR agency called Red Lion, and the best way for anybody to contact us is through that. The email address is Laura Ashley at redlionprcom. Brilliant, and with that you can either explain what you're looking for, request cutout imagery then you could request to use our brand editorial imagery in any of the magazines as well, because we would absolutely be open to that too, and then it can just be directed through to us as the team as well. Brilliant.
0:31:51 – EmmaMT
Oh, there's Woody. I've got a little Woody by my side. That's fabulous. I will put all of that in the show notes for anyone who's out on the dog walk or in the gym right now. Yeah, so you can find those contact details really easily on the show notes there. I think there's a few things I've seen that you're doing differently to what you might have done prior, to the kind of everything going online. So this tulip print has been in a lot of different places. It's on a car. Yes, how are you kind of approaching your marketing now with this digital kind of age or different identity you have?
0:32:25 – Poppy
So we have an in-house marketing team. As much as we think it was important to have the in-house design team, marketing to come from the brand was really important and we've got brilliant team. It's a team of young women and I think for us it was really important to make sure we were doing things maybe not as Helen and I would do it and like the car working with an influencer who was so enthusiastic about Laura Ashley, did he do his front door?
0:32:56 – Helen
Oh yeah, he's done his front door in one of our paint colors.
0:32:59 – Poppy
Is it yellow yeah?
0:33:01 – Helen
Which obviously looks incredible when the figure is in the tulip print as well.
0:33:08 – Poppy
And it's because we've got an in-house team. We can be. We talk about photography, we manage our brand photo shoots, working with different stylists, with different photographers. But it also means, like the social team can go along to the hat, capture a lot of content, do different things, work with influencers so we might catch up something on our photo shoot and we might give a different piece to an influencer. So we're working in different ways. But it also means if we know something is selling really well, you know, we can be like can we promote it this week? And the guys can use this space in the office. That's why we've left some white blank walls so they can actually mop that up. But it just means we can be a bit more reactive to things, and the previous company was so focused on trading kind of in our marketing and that's where we've been able to kind of make that change.
That it's not all about trading, it's sometimes about telling the brand message. Yeah, you know it's some time. You know about the print history.
0:34:10 – Helen
Yeah, I was gonna say it's a bit like the storytelling and the scene that we set right at the beginning of our trend packs in the design process. It's rounding that storytelling off of selling the coastal lifestyle to the customer through the marketing which I feel we've got a lot better at and which was always really important to the Laura Rashley family and the catalogs in the old days they used to have a story and a scene set at the beginning of them, oh, they're copywriting.
0:34:42 – Poppy
when you go back to even the really early 80s catalogs, the storytelling in the beginning of those catalogs fantastic, and you know it's not necessary, but it's part of what it means to be the Rashley.
0:34:56 – EmmaMT
I've got it. I didn't keep all the time. There's so many things. I've got it. I didn't keep all of it. You just don't have space to you think, oh, it's a new one, right?
0:35:02 – Poppy
But we will say to everybody if you're ever sorting out a Laura Rashley's in the outpile, please send it to your hotelors. You've got things because we can't bear to kind of know things are going.
0:35:13 – Helen
No, that's fair.
0:35:15 – EmmaMT
Yeah, we're always happy to a new pile of catalogs is so valuable, I would be laying out for them on my Beazelle trials now, because I do like to have a mission.
0:35:23 – Poppy
Do you know what I love a Carboon's Hell. It's like my weekend kind of brain space off. There's so little Laura Rashley at Carboon's Hell, really Because people are so precious about it and you might find a tiny little thing. But you never find our tableware. You never find a bowl or a jug on a Carby's Hell Interesting. Yeah, charity shops a bit different, but Carby's Hell is a hard work for the brand Mission accepted.
0:35:45 – EmmaMT
I'm going to say I want it now, I want it. It's so much more fun when you have something like normally I go shopping but it's so much more fun when you have a really specific thing in your going.
0:35:53 – Poppy
It's amazing what you can spot a Laura Rashley from a distance. My family are like how did you even see that? It's like no, it's Laura Rashley. Yeah.
0:36:01 – EmmaMT
So you were just talking about that kind of the designs, how. I think that the tulip design is really very modern and it's not how you would like. I think of Laura Rashley. Probably because of my age and my experience and having had it as a child, I think of it as really small prints or I think of it as the first catalogs I had when I started becoming an interior stylist. I remember flicking through the books, but the designs are much more modern now. Like, how have you kind of transitioned to keep the existing clients happy but also kind of answer the need of those younger or not younger, these first-time buyers we call it first-time buyers, not younger.
0:36:34 – Helen
When we look and we find something in the archive, and tulips is a classic example of it. For us, the tulips was about sparking joy. It was spreading the joyful message of Laura Rashley. It was a key print to celebrate the anniversary. And when we uncovered it in the archive we knew it would strike a nostalgic note with somebody. But also we knew that we could colour it in a slightly changed and adapted modern colour palette that was a bit cleaner and a little bit fresher. That then allowed the print to feel really relevant in today's market. And there isn't everybody who's gonna take the sofa, I know that, but there is some amazing people who would put an accent chair in or use it as bedding, or use it as drapes or a Roman blind. There is so many different ways of you to indulge into pattern within our collection. You can be as brave as you want to be and put it on everything, or you can put it on a selection. I think.
So, yeah, it's really fun, isn't it? But yeah, it's all about adjusting the scale and actually, in the manufacturing process, today's modern scales of how you print wallpaper are different to how things were printed back then. So it is, sometimes we're driven by the manufacturing technique and that allows us to make it bigger, or it might be us as a design team going oh my God, this is amazing, let's make it bigger make it bigger, make it bigger so as well.
So it is a real spreading of joy through the prints and patterns for us as the brand, I think this sofa.
0:38:20 – EmmaMT
Normally I'll cure joy. You kind of can't look at it without going, oh wow, that's amazing, we're so impactful. Nearly finished last question If someone wants to get a hold of a sample of wallpaper or so Joe Blobson wants to buy something how do they get a hold of samples of the fabrics and the wallpapers?
0:38:36 – Helen
So a lot of them are available through Next or laurarashleycom and, as previously mentioned, graham and Brown run a wallpaper it website which we can give the details of. In the end, again, you just request them and they'll come in the post to you. So super, super easy, super easy.
0:38:55 – EmmaMT
So my last question is always what's next? I've kind of just had a sneak peek of what's next on the wall there.
0:39:03 – Poppy
Yeah, Helen's a smile for me. Fashion, oh yes, fashion Ladies fashion.
0:39:08 – EmmaMT
So when we were at Chelsea, everybody was wearing laurarashley dresses and they were so cool and I think someone said was it from ASOS? No, it was from. There was a match Matches, let's see. Okay, let me say that again.
0:39:19 – Poppy
One of the team had an Urban Outfitters collaboration. There's a rule rooting through the things here what we did a collaboration in 2018 and 2019 with Urban Outfitters and one of the team had one of those collections on, but yeah, the range is most of us were wearing is the Patch Ever hey collaboration that we've done for the last three, four seasons and that was lovely to see. You know we're 20 to six plus in our team and everybody had something on One of the gentlemen that came to help us out on the sand. He'd made himself a bow tie out the Tulips fabric had pink trousers on.
So you know, and we're doing a collaboration also with Rag Bone. That's what you do in September this year. So the two guys on the team, they had Rag Bone. You know, they wore Rag Bone all week, obviously.
0:40:12 – Helen
But there's lots of other things happening as well. We've got an incredible new fashion collaboration that's going to launch, probably around the end of August actually, so it's really this August, yeah. So where we really worked with a company called Joanie and we took it really back to Vintage Laura Ashley and it was incredible working with that team because they were Vintage Laura Ashley fans themselves. They went away, they bought the samples off all the vintage retailers and then we're going to create a range that has that vintage style but in modern day sizes, in an incredibly inclusive collection and, yeah, it's about to hit the market anytime now. Very cool. There's some beautiful corduroy black velvet for Christmas and, yeah, again, signature heritage prints.
0:41:08 – Poppy
I mean it's lovely. The same way we've got Chevrolet and all dresses we've already done. The Joanie team are like Ubal or Ashley fans and they had a couple of dresses and we were like where's that from? And it was the one of the ladies on the team. It was her own dress, like from her loft, and she was like I want to do this one. So, there's that lovely storytelling kind of through all of that as well. So, yeah, that is a really exciting project.
0:41:34 – EmmaMT
I thought you were going to say she had curtains and she cut them up and turned them into a dress. I've done that. Yeah, oh, yeah, definitely we had a lady.
0:41:42 – Poppy
he came to Chelsea, he was talking about her dress all enthusiastically and then she was like but I've got to admit it's now an apron and she literally, you know, you could see her the guilt on her face and was like but that's lovely that you know, the fabric from her dress from the 70s is still going as a practical apron today and we were like we'd love to see the dress, but it's great isn't it?
0:42:07 – EmmaMT
You know that quality, that you know, yeah, and you must know if you love a dress and you don't want it to go, but you're wearing it.
0:42:12 – Poppy
So where it's worn out, she's turned it into an apron, yeah that's great.
0:42:16 – EmmaMT
I can imagine that being a 1950s flowing, gorgeous thing.
0:42:19 – Poppy
It's like a bacon and it's got a little mess. It's going to be lovely. For next year, for 2024, the project that's kind of our real focus is actually relaunching women's wear. You know, not just the collaborations, the kind of fun pieces, but a real core. Laura Ashley women's wear range. So yeah, a lot of our time, a lot of our thoughts, you know, making sure that it's doing again what we've achieved in home, of extending that reach being a bit fun, being also true to the core customer because she's so important to us and really, really launching fashion.
So I think we're still early days of development, so we're still saying March, April, but you know we will tie down 2024. And season we've learned this with retailers. We say March April, so in our heads we mean actually that month. Retailers will say March April, but they might even launch in February, because that's like you say with working across different seasons, fashions, a whole different beast in terms of seasons and launches and things.
But yeah, really exciting for us, really it was. I say it was really important to get home right and it's really important for us not to just throw fashion into the market when we relaunch, you know, and really get it right. And one thing we want fashion is our, we want our team to wear it. Yes, you know, we want everybody in the team you know whether that's on the 23 year old kind of marketing, exact, or whether it's the older ladies in our team we want to be able to wear bits.
0:44:00 – Helen
Yeah, everybody has to wear it. You know, we don't not everybody has to wear all of it.
0:44:02 – Poppy
Yeah, and it's the same with home Everybody needs to find their piece. So it's it's taken us a while to make sure we've done it correctly, we've got the right part or get the right distribution. I guess, going back, it's global as well you know UK first, but that fashion range just kind of will go out globally as well and and hit some of those kind of key territories. So I think spring, uk autumn, winter, kind of that range will kind of have a wider reach as well. So it's very exciting.
0:44:32 – Helen
That is very exciting. It gives projects that's keeping us busy at the moment.
0:44:36 – Poppy
Yeah, we'll be in a law-assie print dress on the Tudors sofa next time we see We've camouflaged.
0:44:41 – EmmaMT
Yeah Well, thank you so much for your time. Ladies, it's been an absolute pleasure to sit and chat with you and stroke Woody's tummy. He's given me funny looks to stroke him which is not a problem. But no, thank you so much. It's been lovely, thank you. Let me come and see your beautiful offices.
0:44:57 – Helen
Thank, you very much. Thanks for popping by.
0:45:01 – EmmaMT
Thanks for listening to the inside stylist podcast. You can find all the details from today's episode over in the show notes on inside stylistcom. If you enjoyed the show, I'd love it if you had head on over to iTunes and rate and review it. It's the best way to help other people find the show and I'd really appreciate it Until next time. Bye for now, bye, bye.
Transcribed by https://podium.page