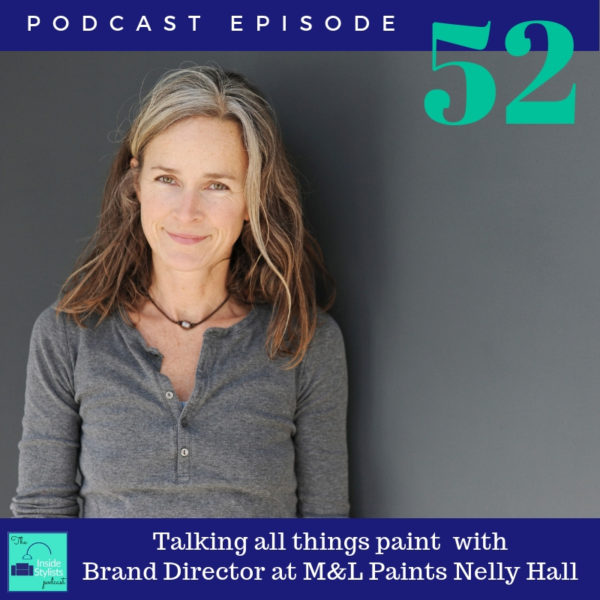 Talking all things paint with Brand Director at M&L Paints Nelly Hall
It's been so exciting to see the relaunch of a very much loved paint brand. We find out what's in store for the future.
Being part of Alitex – a family run business who have made the most beautiful Victorian looking greenhouses and conservatories since 1952,  Nelly knows what it is to have a brand with beautiful style, high-quality design and commitments to British manufacturing.
With all this experience under her belt – having been part of a larger family business, it made perfect sense to take on the Marston and Langinger paint brand and now with their new collaborative paint launch in interior and exterior paints – launching at The Chelsea Flower show,  the newly named M&L paints is back to take the interiors world by storm.
With a tag line of EXCEPTIONAL PAINT. EXTRAORDINARY COLOUR. I'm very excited to talk all things color and paint with M&L paints Brand Director Nelly Hall.
Today's guest
You can find M&L paints here 
A few things we covered in this episode :
Marston & Langinger  Conservatories
THE M&L Colour card
Lulu in my kitchen
The Alitex collection by M&L paints – interior and exterior paints
Woodsage – top choice colour for conservatories Green sand
Selina Lake
Selina's book – Botanical Style
Selina's new book – Natural Living Style: Inspirational Ideas for a Beautiful and Sustainable Home
Old Rose
Lulu
Passiflora  rich, deep bottanical green
Silver Lavender –
Deep green blue grey
Charlotte Young at Cool Blue pr – contact her here  [email protected]
"West End Decorator"
Greenhouse benching
Listen to this weeks episode here or click on iTunes