When KD Loves met Bethie Tricks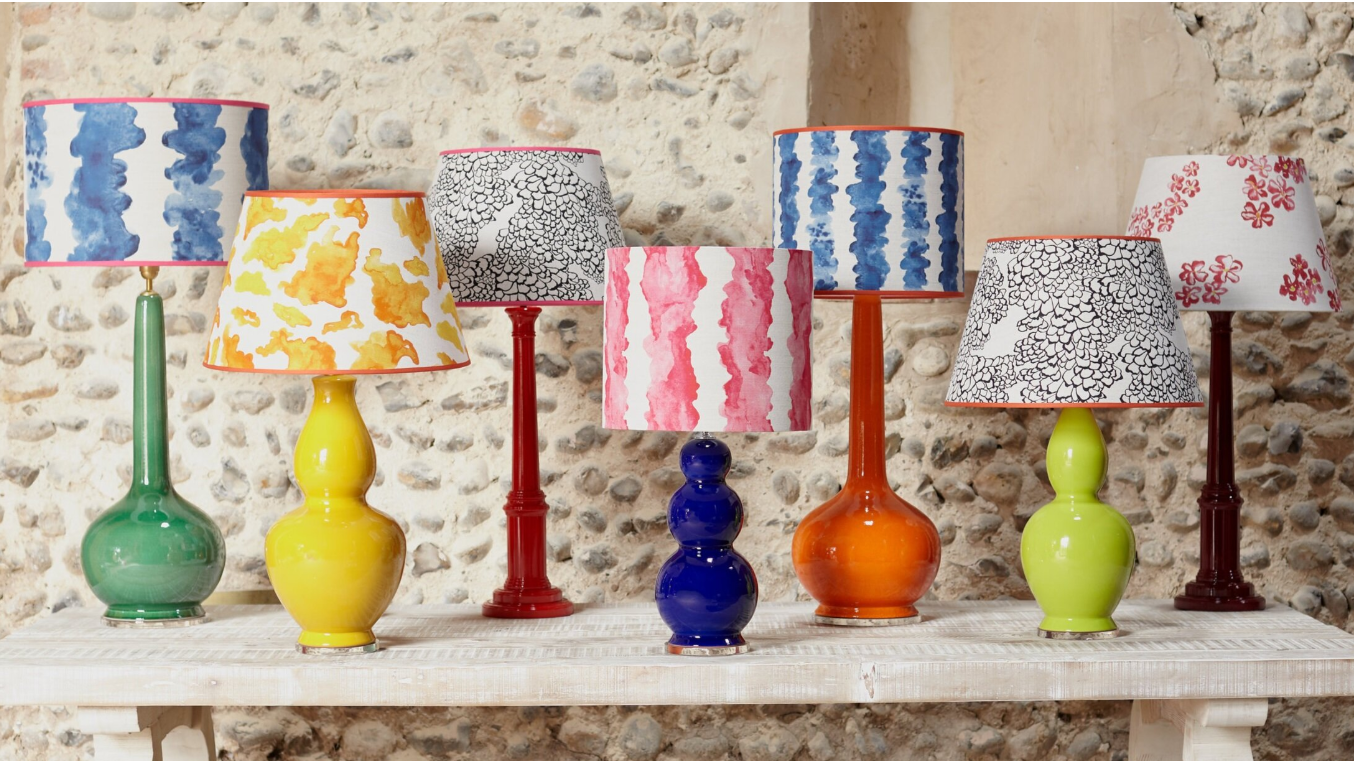 Photography Rosie Holdsworth
When it comes to colourful collaborations you don't get better than this!
OK, I need to be totally honest with this one! I styled these shots and not wanting to be one of those 'use my own platform to blow my own trumpet' sort of interior stylists I have to say I HAD to share this new range for three reasons.
1. I wanted to take EVERYTHING HOME from the shoot as it is all so completely stunning.
2. I'm a bit of a Emma Deterding (Mrs KD Loves) and Bethie Tricks fan
3. And the most important reason – they named two of the lamp bases after my daughterlings! I mean seriously. Who does that? I was overwhelmed with excitment at the prospect of telling my kids they had been immortalised in lamp form! The orange lamp base is the Beau and the yellow is the Darcey.
All that aside, the new collaboration really is spectacular. The colours, the fabrics, the styles, the combos! Every endless option will brighten up your home. They're available from KDLoves.com from 3rd February so mark your diaries!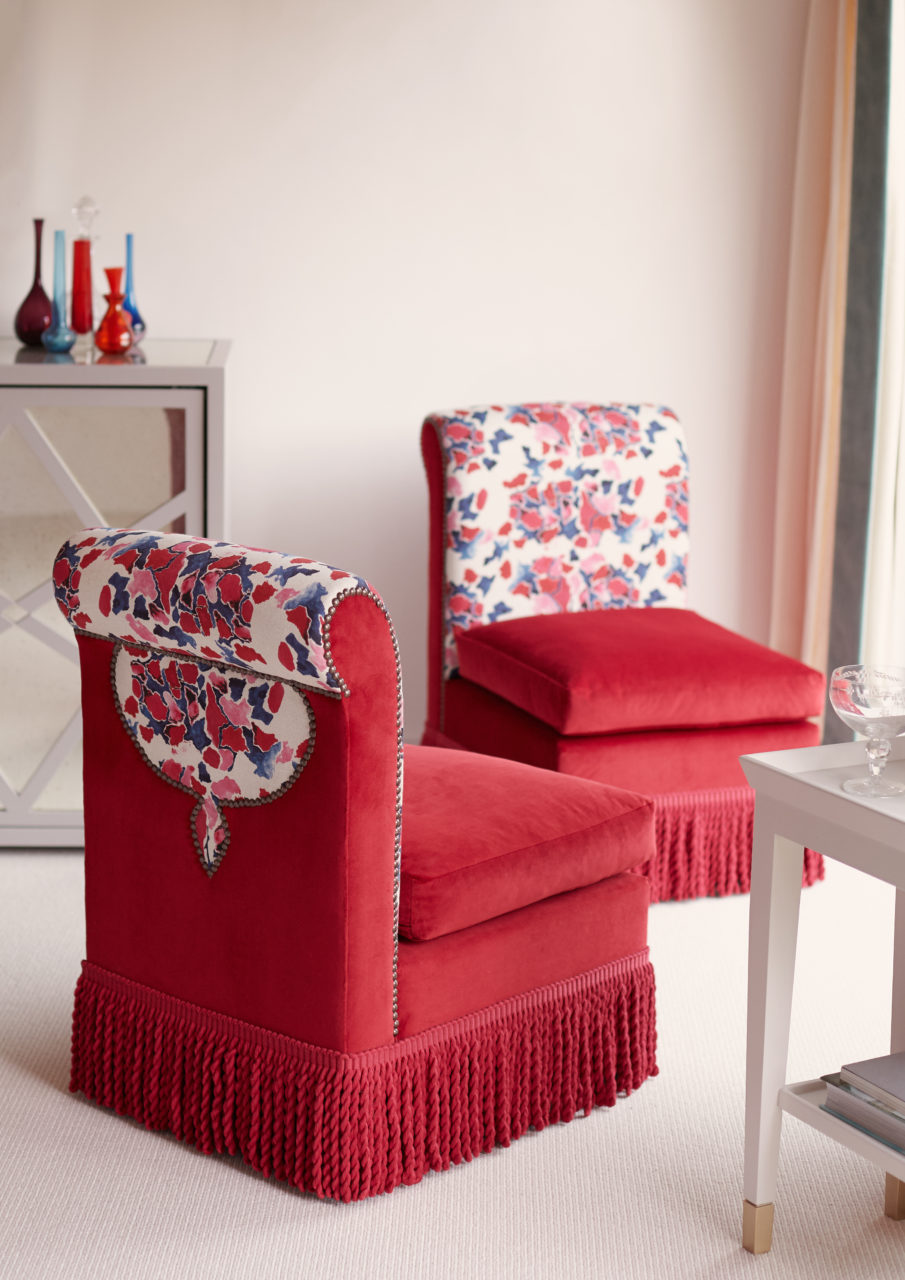 So why did Emma choose Bethie?
"For me, it's all about supporting and nurturing young talent and with Bethie it is no different. I absolutely fell in love with these gorgeous designs and how different they are to the run-of-the-mill fabrics you often see. Bethie's use of colour and pattern is captivating and offers the perfect way to add a bold dose of colour and pattern to any living space. What's more, every design is printed on 100% sustainable Belgian flax linen which is so important for us at Kelling Designs as it means you can invest in pieces that are better for the environment."
Emma Deterding, Founder and Creative Director, Kelling Designs/KDLoves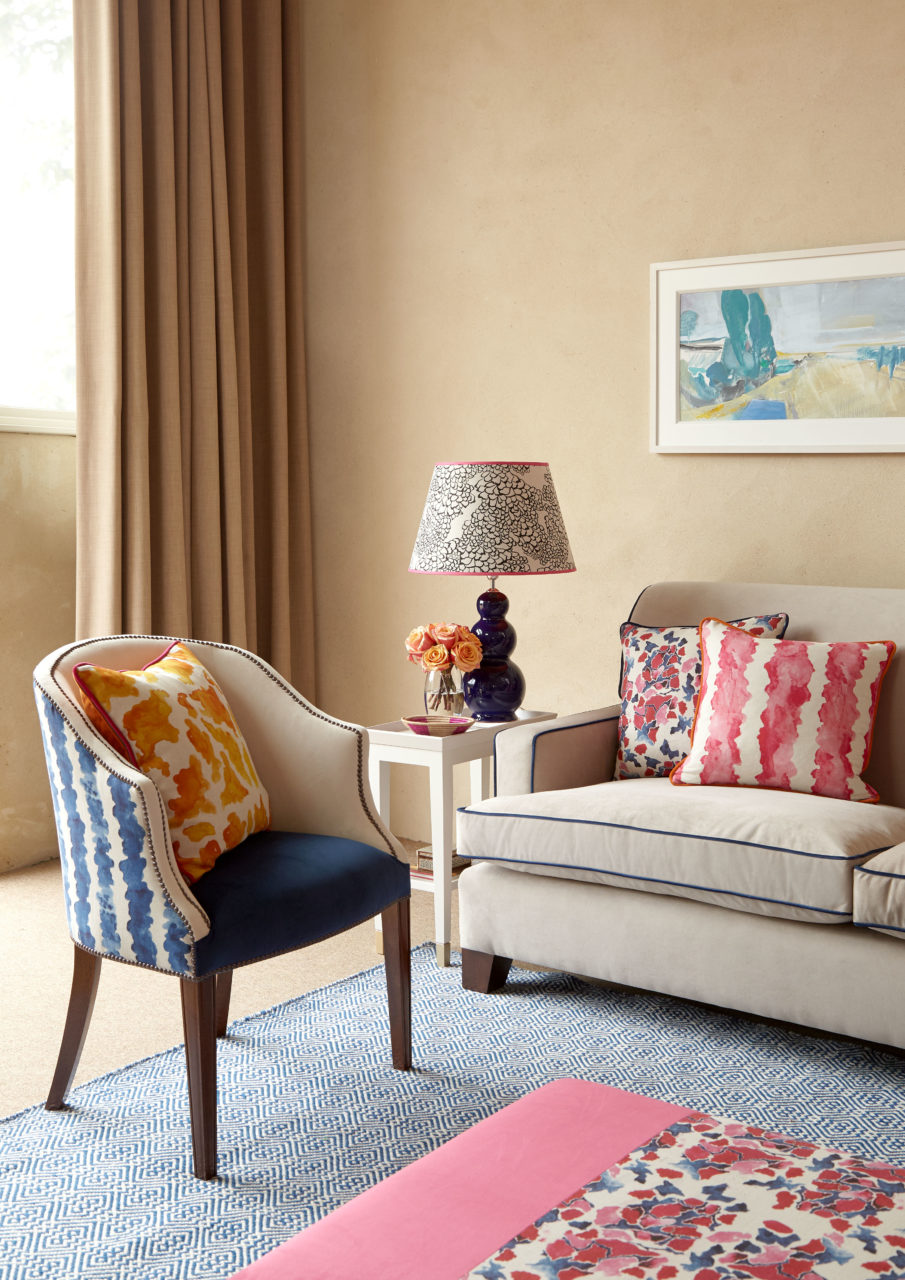 Where does Bethie's inspiration come from?
"The inspiration for my collection comes from two avenues really, botanical and abstract. Whilst I was fortunate to be able to take some time off work, I delved into my sketchbooks, playing with inks and paints.
I always work in two stages it seems and I get very inspired by shapes forming organically. Playing, swirling with the colours, mark making and printing. Then I go in and draw details on top, new shapes and forms taking shape within the negative spaces. These were seed pods, botanical structures and patterns found in nature such as tree bark
Some patterns happen accidentally and others take hours to get right. I especially like it when patterns do not have an obvious subject which in turn gives everyone to see how their mind wants to see it. Is it tree bark or is it a hydrangea? Or are they fish scales?
Sometimes you don't have a subject and you just let your hand do the creating and see where it takes you.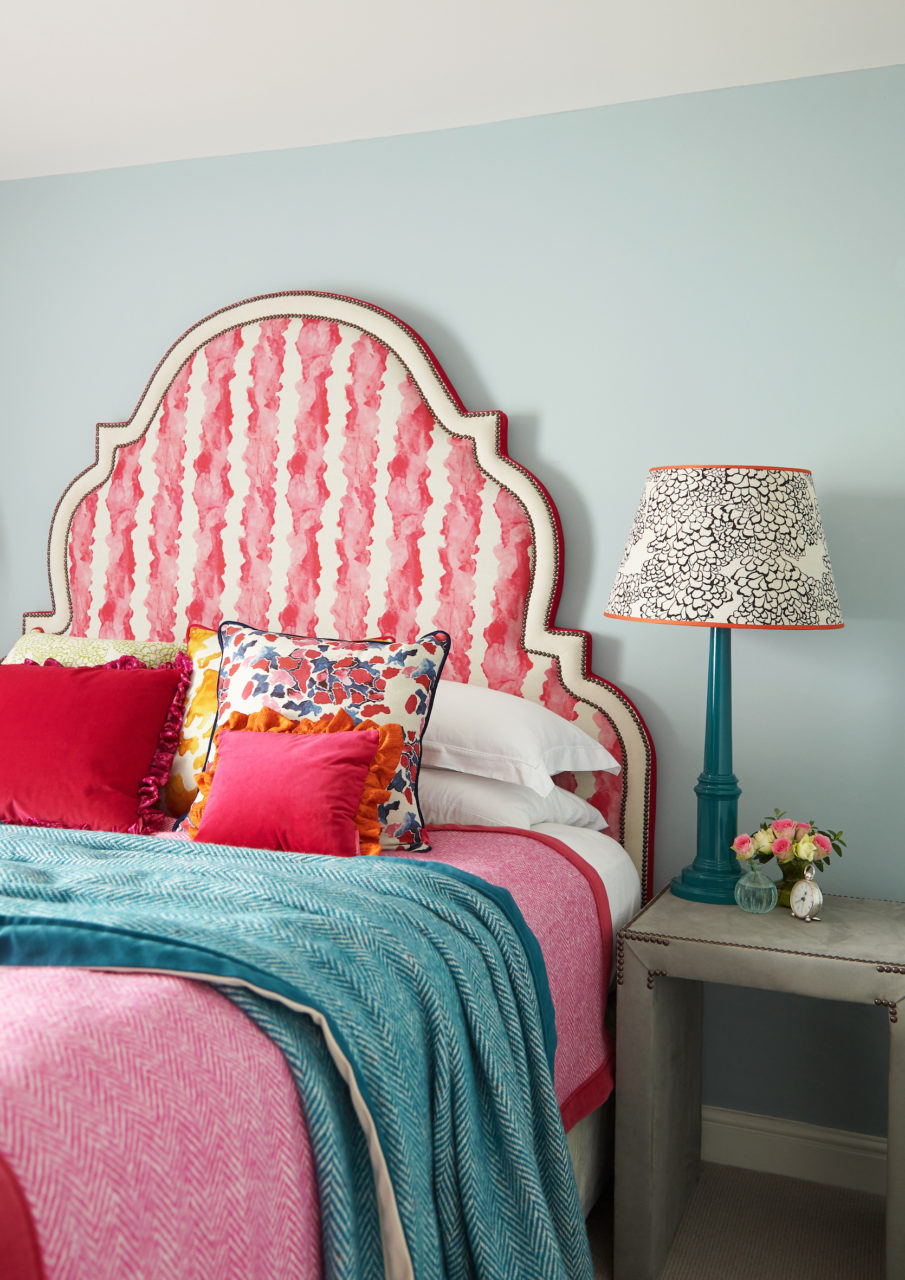 The new collaboration is hugely exciting for me as a smaller brand to not only be approached by Kelling Designs, but to witness how excited they are about the fabrics, seeing their products come to life and watch how others interpret and use my designs in conjunction with their own wonderful ideas."
Bethie Tricks, Fabric designer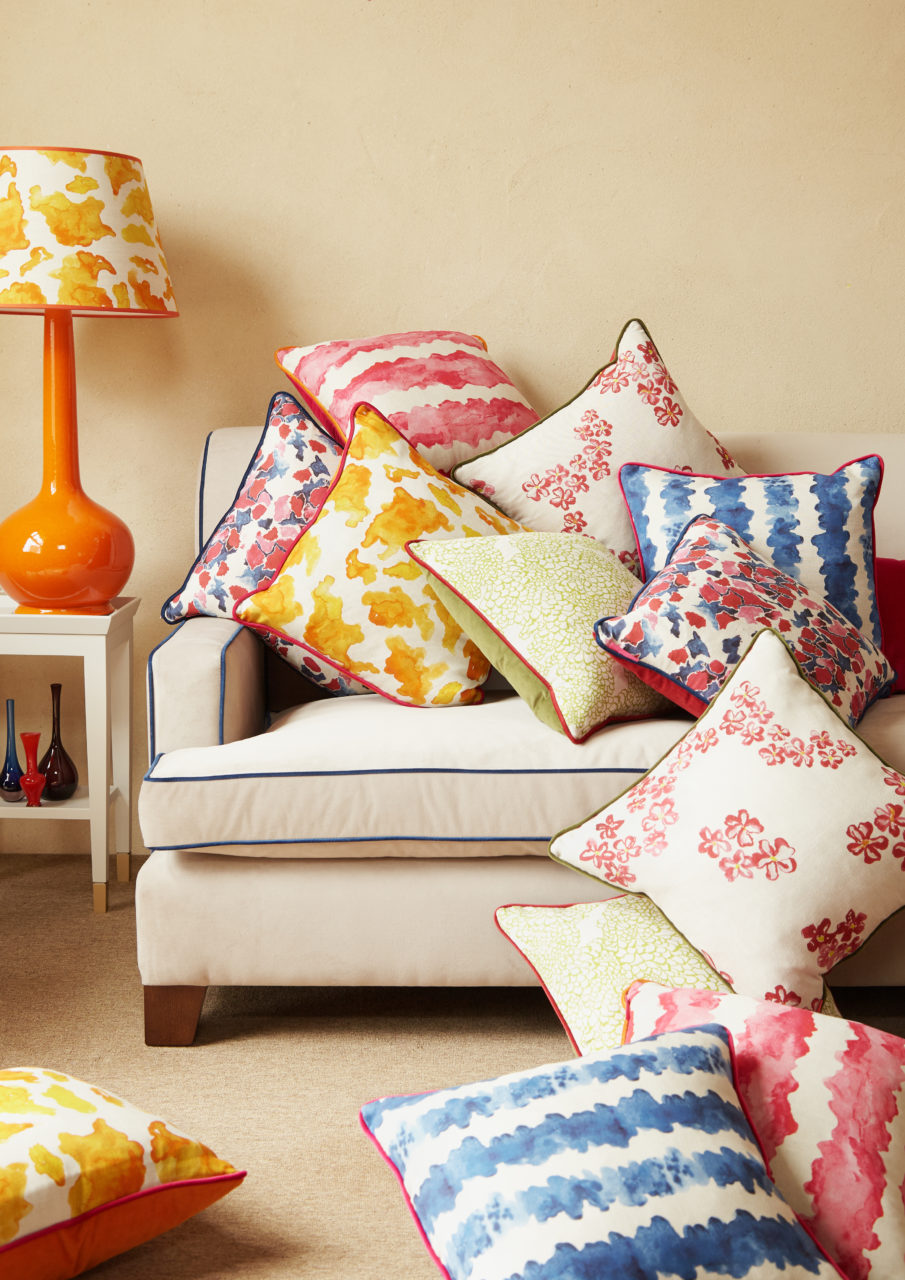 So, if you're looking to add some instant colour to a room this is a stylish easy option.
Which is your fave lampshade? I couldn't possibly say which mine is. It would be like choosing a favorite daughter!
EmmaMT
x
Find the new collection at
And on Instagram: