Getting a good nights sleep…
It's the holy grail for so many people.
I'm a pretty good sleeper – well, you know? If I hear one of my daughters roll over in bed downstairs I'm instantly awake but other than that I drop off the moment my head hits the pillow, but I'm one of the lucky ones. That's not the case for so many people as I found out after attending a sleep event with Next earlier this year. Getting a good nights sleep is all about what you do, how you do it and of course what you surround yourself with in those precious moments before sleep arrives.
So, I set about finding the best advice out there so EVERYONE can get their forty winks with the best products to back up that advice. And who better to test the way to get a good nights sleep than the InsideStylist members?  They were sent different items according to what they thought would help them sleep better, then they gave their honest review. You can read them below.
The best advice
I also asked some industry experts for their top tips on how to get a good nights sleep. These guys are the experts. They research sleep on a continuous basis to ensure their products – whether its a mattress, pillow, topper or duvet cover, have the best chance for getting you to drift off effortlessly. Read their advice and tips right here.
I have to say I do a lot of these tips so maybe that's why I sleep. – note that I haven't included the old 'block blue
11 sleep better tips
1. Aromatherapy is your friend – It's not just the look and feel of a bedroom that can be used to promote a better night's sleep. Lighting a candle, burning incense, or using a pillow spray every night, as part of your bedtime routine, signals to your brain that it's time to wind down. Lavender is particularly effective for relaxation.
 Nick James, Founder of Bedfolk
2.Block out the light There is a reason why we typically sleep at night – it's dark! Avoid waking early by keeping the light at bay. Blackout curtains are a brilliant option or sleep like a star with a silk eye mask (silk also protects the delicate skin around your eyes from wrinkling against your pillow – bonus.)
Sarah Smith, Head of Buying at Soak&Sleep
3.Manage your body clock Having a healthy and happy body clock is key to resting peacefully at night. By training your circadian rhythm, you can make positive changes that will help you sleep better and feel healthier, and these changes don't need to cause you a load of hassle. Adjust your bedtime, make it more consistent and more importantly, say no to napping! These will all help to improve your body clock, meaning you can reap the full benefits of a good night's sleep.
Michal Szlas, CEO and founder of online bed-in-a-box retailer, OTTY Sleep
4.Get into a routine Going to bed and getting up at roughly the same time every day will programme your body to sleep better. Choose a time when you are most likely to feel sleepy.
Lisa Artis of the Sleep Council
5.Clear away the clutter A cluttered bedroom leads to a cluttered mind. Create a relaxing sanctuary by keeping unsightly, distracting mess neatly hidden away. Our willow storage options bring a natural, calm feel to the room, whilst the Soak&Sleep storage bags are ideal for tucking away into cupboards.
Sarah Smith, Head of Buying at Soak&Sleep
6.Stay dark and cool. When at home, keep your bedroom door and windows open wherever possible. It seems like an obvious step, but allowing as much air into the room as possible will really help you stay cooler. Wear light, breathable cotton pyjamas. Steer clear of anything fleecy and thick!
Bedding expert at Slumberdown
7.Turn off your screens The blue glow from TV and mobile phone screens can prevents the mind and body from resting and relaxing. The blue light produced by these devices reduces your natural ability to produce melatonin, and boosts your alertness and reaction times. To get the best effects, turn your screens off 30 minutes before sleep.
Michal Szlas, CEO and founder of online bed-in-a-box retailer, OTTY Sleep
8.Room temperature. According to most experts, the optimum room temperature for sleeping is between 16C and 18C. Having a thermometer in a bedroom is a good idea to track whether rooms are too hot.
Helen Johnson from The Fine Bedding Company
9.Get the temperature right A good duvet can help us to maintain a comfortable body temperature while we sleep even if the room is a bit too warm or too cold.  If it is highly breathable e.g. with natural or technically innovative synthetic fill, it can also prevent moisture from accumulating.
Dr Penny Lewis who runs the sleep lab at Manchester University 
10.Know The Tog To Sleep Like A Log! Duvets are available in as low as a 3.0 Tog, and these products can still deliver the 'loft' and comfort of a higher tog duvet. In high temperatures, choose a good quality breathable duvet that's designed to wick away (remove) moisture produced by the body and regulate excess heat – this makes them much more comfortable than a sheet! Choosing a washable duvet means that even in soaring temperatures duvets can actually be washed as frequently as sheets.The next Tog up is 4.5. A smart option for those wanting a 4.5 Tog is to invest in an all-seasons duvet that can be combined with a 9.0 Tog duvet in the colder months (to create a 13.5 Tog)
Helen Johnson from The Fine Bedding Company
11.scents that make sense Whilst heavy, perfumed scents aren't ideal for the bedroom, try adding subtle hints of natural lavender to your nighttime routine to help you drift off to a great night's sleep. Whether lavender-scented hand cream, or perhaps a few drops of essential oils onto the edge of your pillow, the pretty scent will have you snoozing in no time.
Sarah Smith, Head of Buying at Soak&Sleep

The testing
So, here's the nitty gritty! The testing of some of the best bedding around to get you a good nights sleep. See what our interior stylists and writers think.
The mattress
Product tested: Otty Mattress 
Tester: Interior Stylist Jo Rigg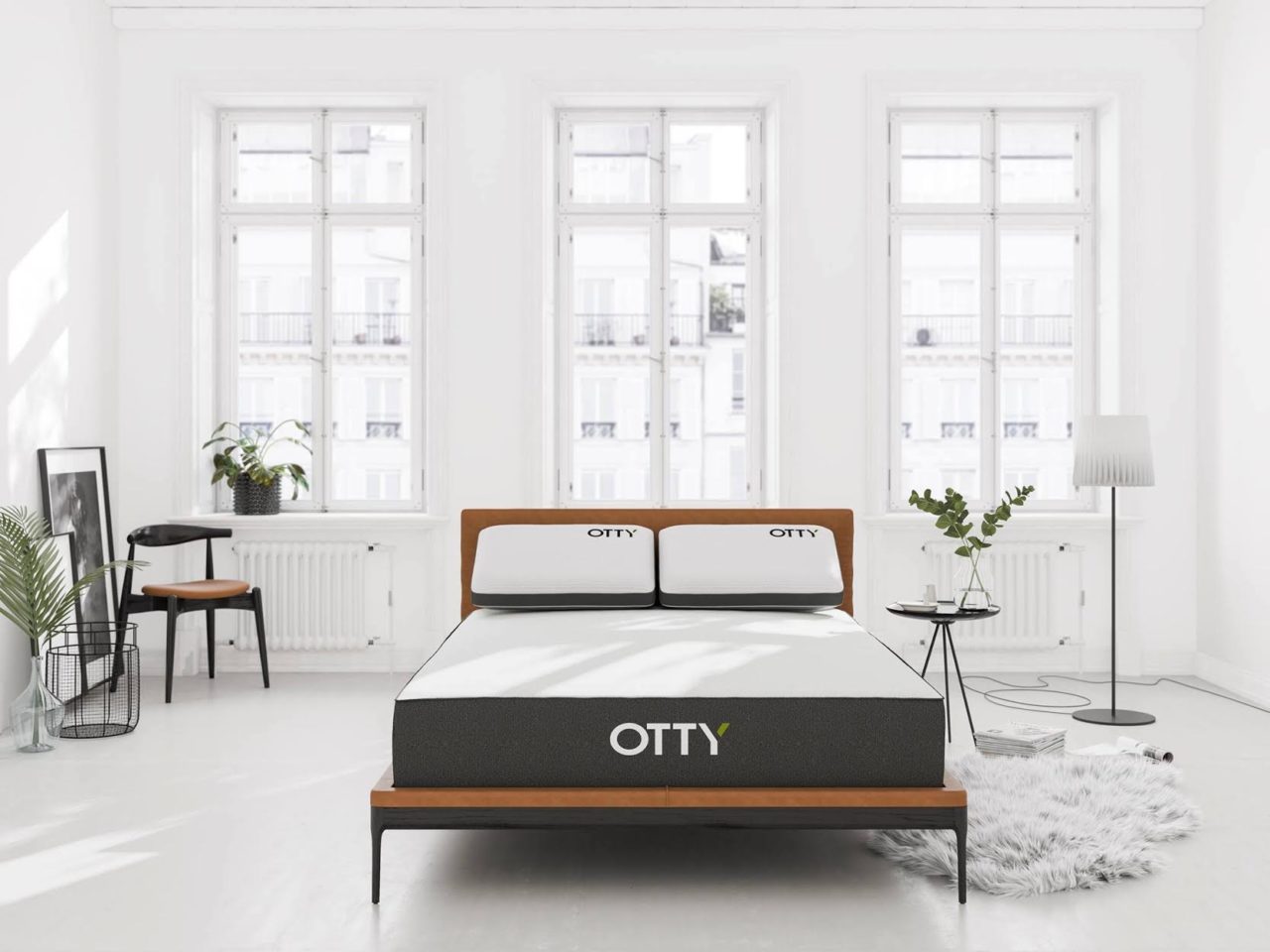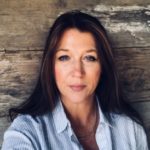 What can I say other than I am super, super,  impressed with my new memory foam OTTY mattress and pillows. They arrived via a pre-booked and speedy weekend delivery slot, so useful as I didn't need to take time off my busy week work schedule to wait at home. The delivery boys even offered to carry the large box upstairs for me. It's been years since I bought a mattress so the rolled vacuum packed boxed mattress that arrived was a bit of a surprise but it meant it went upstairs easily. It was amazing to unpack and watch it slowly take shape and I loved the useful tool that came with the mattress for opening the wrapping, I do love a bit of well thought out functional design.
Comfort wise it's amazing, it did take me a while to get used to but I wake up with less back ache, my shoulders are my biggest problem caused by years of carrying heavy bags full of props round London. I definitely have less disturbed sleep too and rarely wake up during the night. I had no idea my old mattress was so in need of replacing.
So, it's actually easy for me to say that I would highly recommend this mattress and pillows, the cat is similarly impressed. If you are considering a purchase, don't put it off, go buy!

The stay cool pillow
Product:Hybrid pillow with Outlast – Simba
Tester: EmmaMT (or rather her daughter!)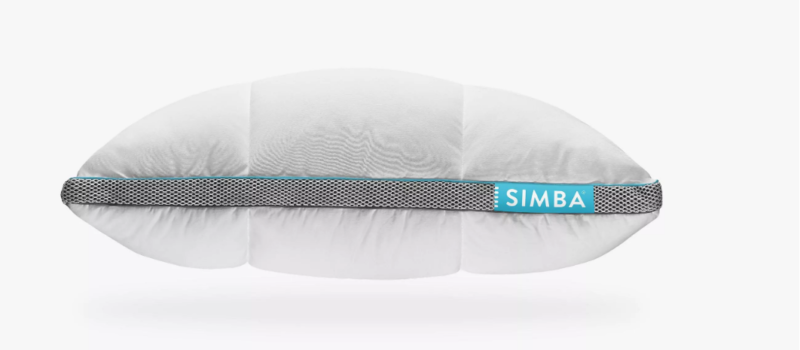 Well, I had to test at least one thing, didn't I? I have to say that the moment I clapped eyes on the Simba pillow at a press launch I knew I needed to get my hands on it to see if it was really as good as they said it was. It was. It has the most fascinating technology behind it. Originally developed for space exploration,  the OUTLAST® proactively fabric regulates your body temperature by absorbing, storing and releasing heat but it was the fact that it is ever cool to the touch that made me want it the most. My daughter likes a cool bed and will always ask to have her duvet flipped. Well with this cool pillow you don't need to flip – it stays constantly cool. 
The height and firmness are also changeable which is brilliant. The pillow comes with a mesh bag and when you open up the zip on the side you can see all the different shaped foam pieces that make up the inner of the pillow. You simply remove the amount of foam pieces to give you the perfect pillow for you – storing them in the mesh bag. 
All through the summer – when the weather was seriously scorchio the pillow kept cool.  I know this because I had it for at least two nights before the daughter swiped it! She's been using it ever since. 
The Wool Duvet
Product tested : Wool duvet-  Soak and Sleep
Tester: – Interior Stylist Theoda Solms Iles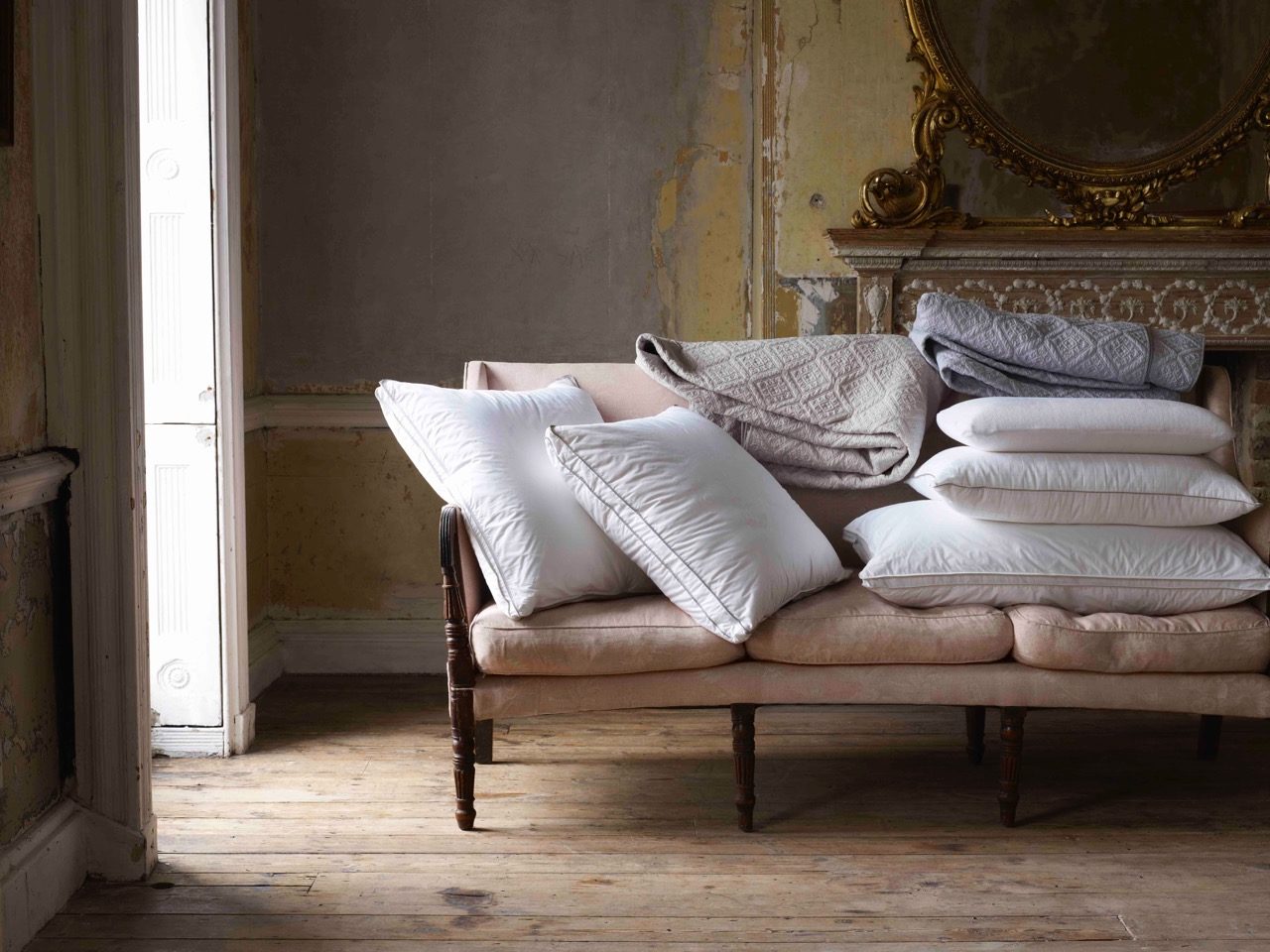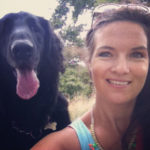 As we've just experienced one of the hottest UK summers in history the thought of sleeping under a wool duvet might make anyone break out in cold (or hot) sweats. However, quite the contrary, and here is why: Wool is a natural super fibre that breathes and therefore naturally regulates temperature. It can even cope with two different body temperatures in the same bed making this a great choice for couples with quite different sleeping temperature preferences. It's also moisture-wicking, drawing dampness away from the body, a bonus in this past summers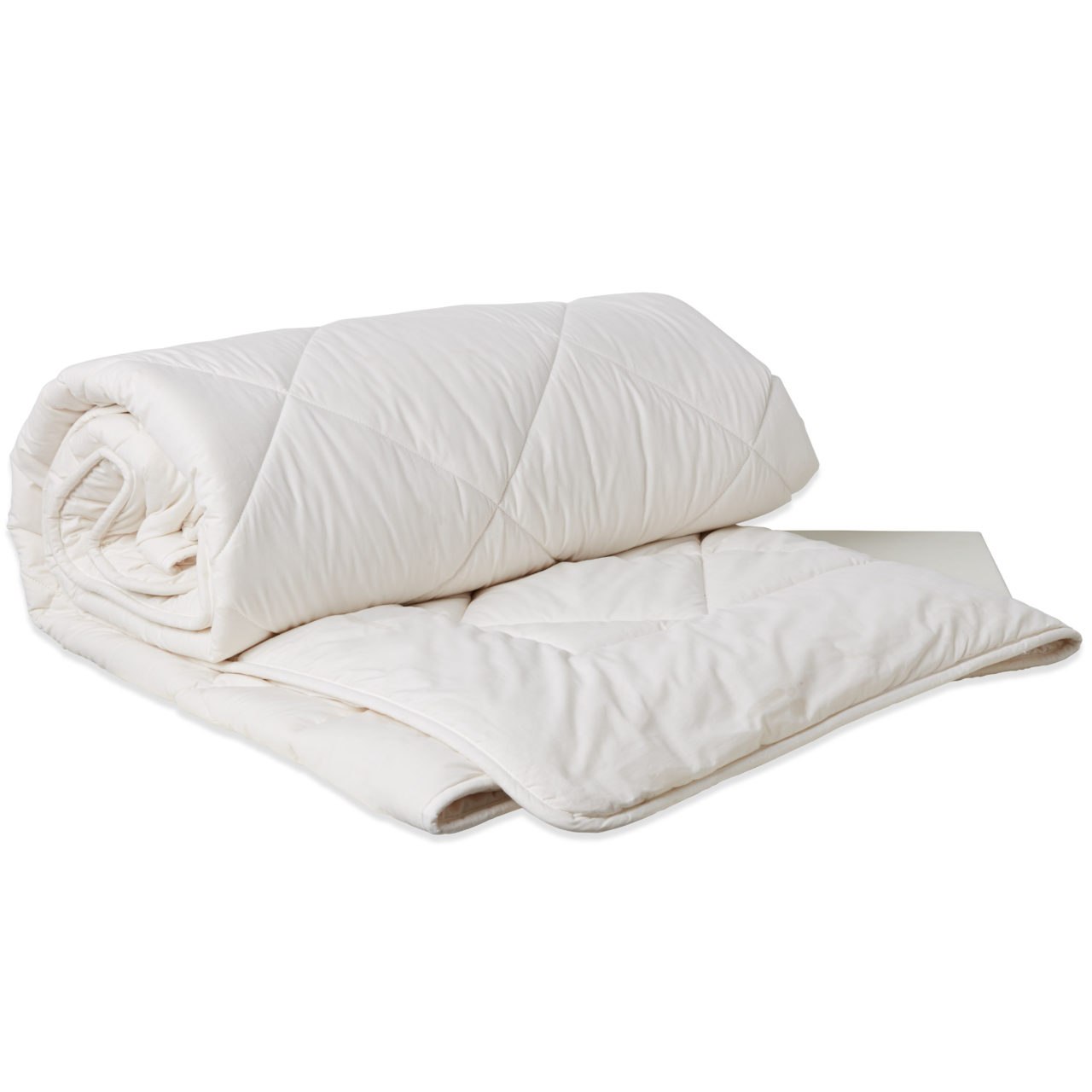 weather, clever huh?
Why I liked this wool duvet so much falls in two categories, the way it works but also the way it looks and made my bed look. I'm a great fan of natural bedding, especially down or feather duvets and have slept under one of these for all my life. I like how puffy they are and just like the natural wool, they also regulate heat. But you do have to shake them out to get an even feather distribution as the feathers can move around in the inside stitched pockets. With the wool duvet, there is no need for this. The wool duvet is evenly flat and firm compared to a feather one, which makes dressing your bed appear neater if that's your thing. I also love the weightiness of this duvet, even in summer, I want to feel some kind of coverage while sleeping and the wool duvet was the perfect choice for us.
Although I still can't control the amount (very little) sleep I get as the mom to a 5-month old baby, I'm convinced the quality of those hours I do sleep, have been hugely improved since sleeping under this excellent woollen duvet.

The Anti Allergy Bedding
Product tested: Anit Allergy bedding- Duvet, mattress protector – Next 
Tester: Interior designer and Stylist Louise Parker

From the moment of delivery, the Next team provided excellent customer service – just as you would expect from Next. The only downside was the amount of packaging, especially with the importance of plastic reduction currently in the press. 
When making the bed, ready for a restful night's sleep, the high-quality was clear to see. The duvet fitted perfectly in the duvet cover, saving time desperately trying to get the duvet flat inside the cover. The mattress protector is fantastic too, I recently invested in a new mattress which is quite deep with an added a memory foam 'topper' so were worried it would not fit. Due to the netted edges, it moulds and stretches perfectly to fit the mattress with minimal hassle.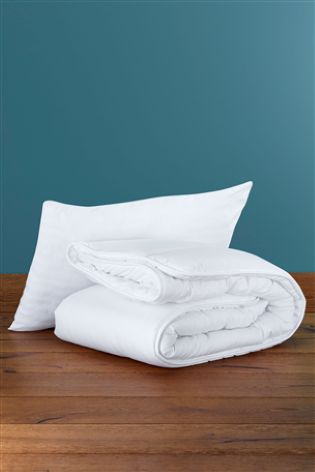 As a severe hay-fever sufferer, I am affected throughout the year particularly from May to September, so I was thrilled to finally try out some allergy bedding. The combination of both the Next Anti Allergy bedding and our new air purifier helped to reduce the reactions almost immediately but feeling the full reduction within around 3-4 days.
Being white, it fits our minimalist and Scandinavian aesthetic perfectly – it makes the bedroom feel larger and almost hotel-like. As an interior designer and stylist, I would personally prefer it to be less pure white and more off-white or ivory, especially with our ivory and brass iron bed frame.
The housewife pillowcases and plain duvet cover are perfect as I am personally not a fan of 'borders' on bed linen. The only minor negative is the bed linen seems to crease very easily, even after a just few nights, which is unusual as I have not had this with other bed linen. It is also slightly thin compared to the other bed linen, as you can easily see the Next label inside from the duvet which is a shame.
It's been fantastic, so utterly and delightfully cosy. It has made me want to go to bed earlier and rise later, that must be a good sign. It feels like you are sleeping in a luxury hotel bed, it makes you want to stay in bed for those 10-minutes longer (even more so than usual). The bed linen itself is very soft and almost has a slightly silky texture to it, which you notice immediately even when just sitting on the bed.
The Temperature control bedding duvet & pillows
The Product : Temperature controlling  duvet and pillows – The Fine Bedding Company 
Tester: Interior Stylist and writer Joanna Thornhill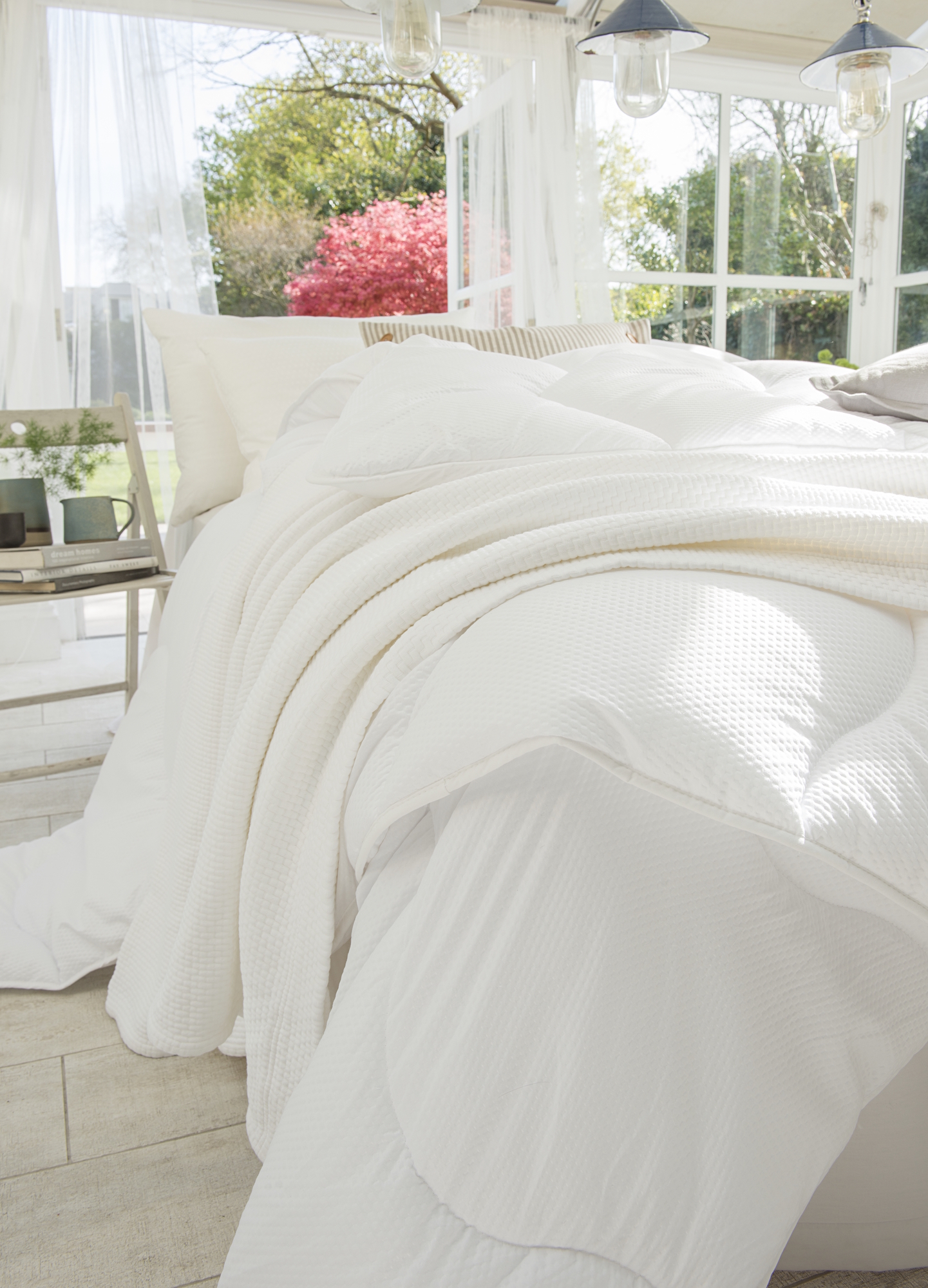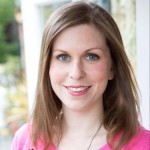 "I've always been a fan of big, pouffy duvets and stacks of plump pillows, so I must confess that when my test duvet arrived – the Breathe Climate Control duvet in 7 tog – I initially baulked at how much thinner it looked and felt than my previous feather-filled duvet. However, once the cover was on and I'd styled her up, she looked generous enough to alleviate my stingy-duvet concerns (and us stylists have all been there on shoots, when we're trying to make a bed look lush yet are hampered with a mean, depressing duvet that's thwarting everything).
And then came the sleeping. Joy! I've always been one of those tricky buggers who nods off freezing cold then wakes at 3am feeling like they're roasting alive and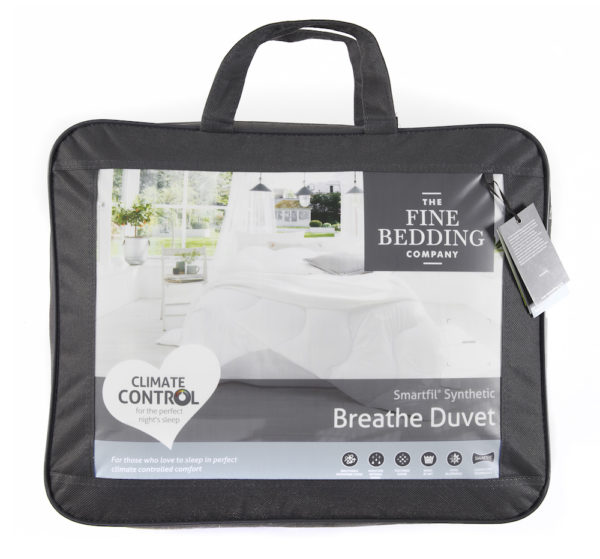 has to hurriedly fling off all remaining clothing and desperately poke their feet outside the sheets for some cooling air. But thanks to the special temperature-regulating tech in the Breathe, I've been managing to maintain a good body temperature and get a decent night's sleep ever since I switched (not bad going at all considering at the start of my trial we were in the midst of a 35c heatwave). And after years of being trapped under a heavy feather number, I am very much enjoying the feeling of being able to duvet-waft with ease, should the mood take me.
Accompanying my new duvet were two new pillows from the same Breathe range. Initially, I decided to selflessly claim them both for myself and confine the old ones to the other half's side of the bed (all in the name of diligent product testing, of course). I'm super-fussy with pillows and a bit of a Goldilocks: too firm is just no fun but too soft leaves me with neck pain. After my first night I felt that two of these together, although supremely comfortable, was a little toooo high for my liking and one wasn't quite enough, so the next night I begrudgingly gave one to the OH and we both slept new-pillow on top, older-flatter pillow beneath, which was definitely just-right for both of us (I am planning to investigate replacing our two old pillows with something else from the range in due course).
I also love how these pillows look – plump and full within my pillowcases, yet with a malleable softness – perfect for photos. And for my old duvet? It's currently in the loft, waiting to be reincarnated as stuffing for a new dog bed – I'm certainly not going back."
The Fine Bedding Company's Breathe duvet starts from £41.50 for a single 4.5 tog duvet. It's also available in 7.0, 10.5, 13.5 and Four Season tog variations and from single to super king sizes. Breathe pillows are also available at £28 each. Visit www.finebedding.co.uk to buy online.

Luxury for less bed linen
The product: Linen bed linen  – Bedfolk 
Tester: Writer Rachel Ogden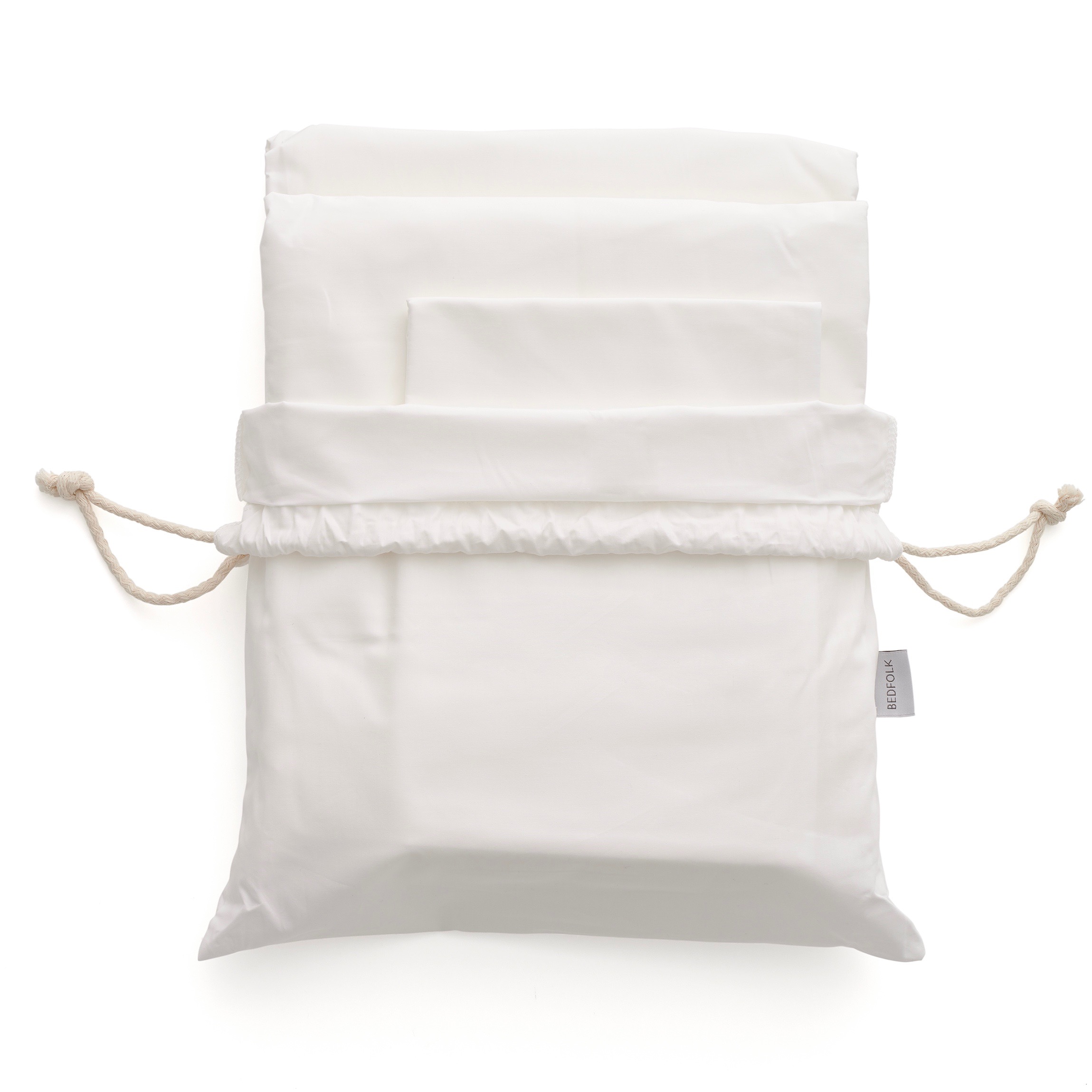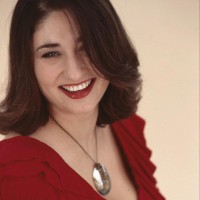 I'm a big fan of Everyday Pleasures. Rather than the treats that happen every so often, I believe in things that are a joy to use all the time – from thick, fluffy towels to drinking out of delicate wine glasses mid-week.
It's because of this that I ask for a lot from my bedlinen – I want it to be a joy to slip between crisp sheets, and ideally, the minimum amount of upkeep. And, for the most part, Bedfolk's ranges have answered this. I was sent a super-king duvet cover and pillowcases to review from its Classic range in Snow, plus a couple of pillowcases from their other two collections, Relaxed (in Mist, a beautiful pale blue) and Luxe (in Rose, a subtle pink).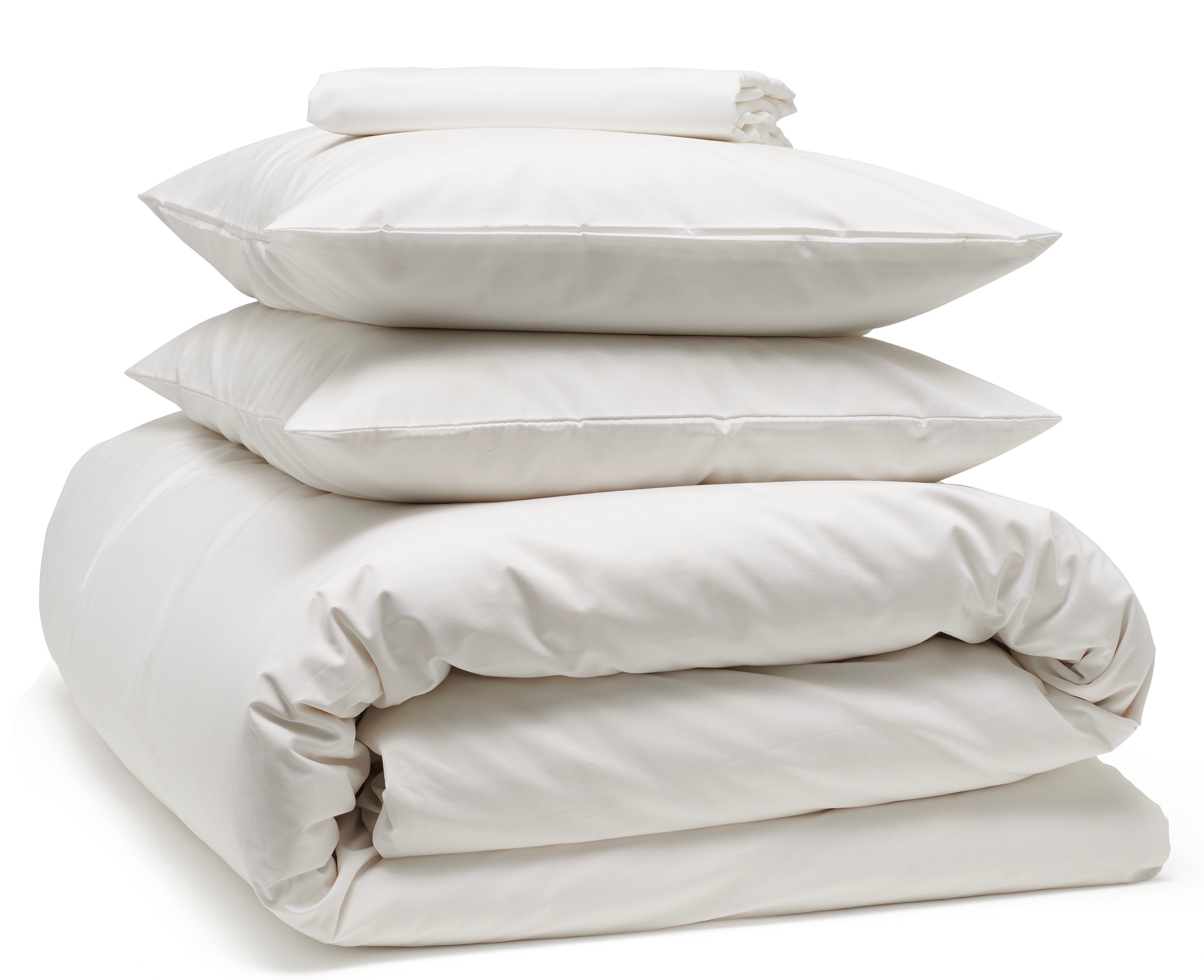 What struck me when they arrived was how much effort has gone into making it feel special and exciting. Their box advised me to 'cancel tomorrow's 
plans', while the linen itself was in a simple drawstring bag. There were also wool balls to use in the tumble dryer to help soften and maintain the fabric over time. Sadly, I wasn't able to try this bit out but it was a thoughtful extra.
The Classic duvet cover featured elegant wood-look buttons and felt incredibly silky to touch, while the Relaxed had more of an authentic linen finish. If it were possible, Luxe felt more silky still. I always wash new bed linen, and am happy to report that all came out feeling just as smooth.
I also iron my bedlinen (I take this Everyday Pleasure thing seriously) and it's here that I started having a few issues with the Classic set. While the Mist pillowcases were the easiest to iron, followed by the Rose ones, the Classic set was stubborn. It's so smooth that the iron glided over it without the steam penetrating properly, meaning I had to live with micro creases that wouldn't shift.
Putting the duvet cover on was straightforward but the pillowcases were another challenge. Their opening was in the middle but I have firm memory foam pillows, which objected to being wrestled inside (you'll be fine if you have feather or foam pillows). I also like to flip my pillow on warm nights to have a cool side and the opening in the middle was unwelcome, not being as comfy to sleep on as the other side.
Over several nights, the Classic linen retained its crispness well. It even has that slightly discernible crunch that comes from starched bedlinen, adding to the idea that you're in a hotel. Minor design niggles aside, the quality of the Bedfolk offering is high and feels like it'll last for years. So go on, treat yourself. Isn't it time for you to try some Everyday Pleasures, too?

Linen bedding
The product: Linen duvet set -Chalk Pink Linen Company
Tester:  Writer Jenny Wood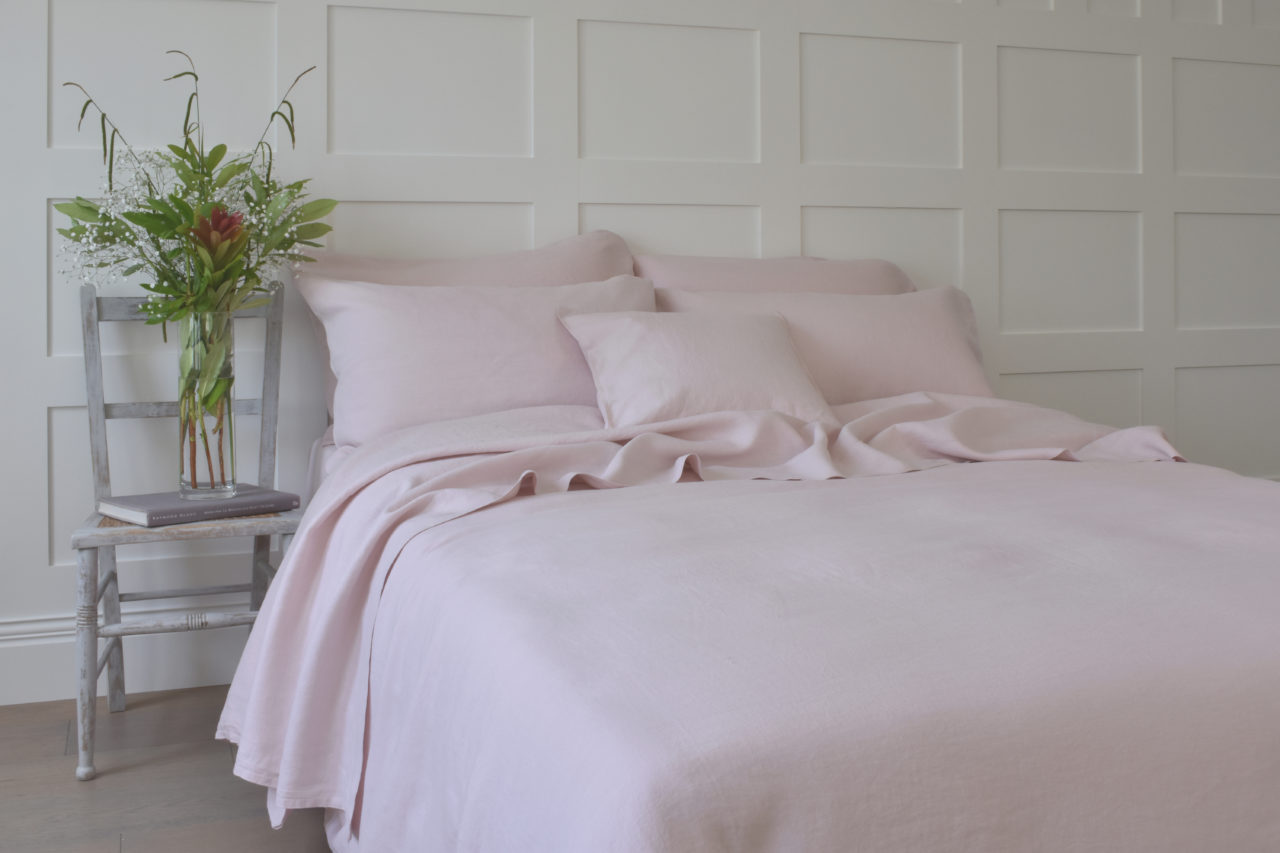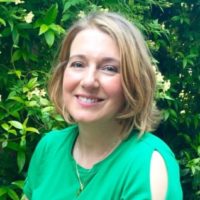 I've never been a bedlinen snob and I don't get hung up on thread counts or brand names. In fact, most of the duvet covers in my house came from high street stores. So, I was fascinated to test out whether this bedding delivered up to the promise of its not insubstantial £155 (for a double bed set) price tag…
Some linen fabrics are starchy, crisp and scratchy; but this is in a different league. From the moment you take them out of the upmarket matching linen bag, the duvet and pillowcases feel incredibly soft and tactile.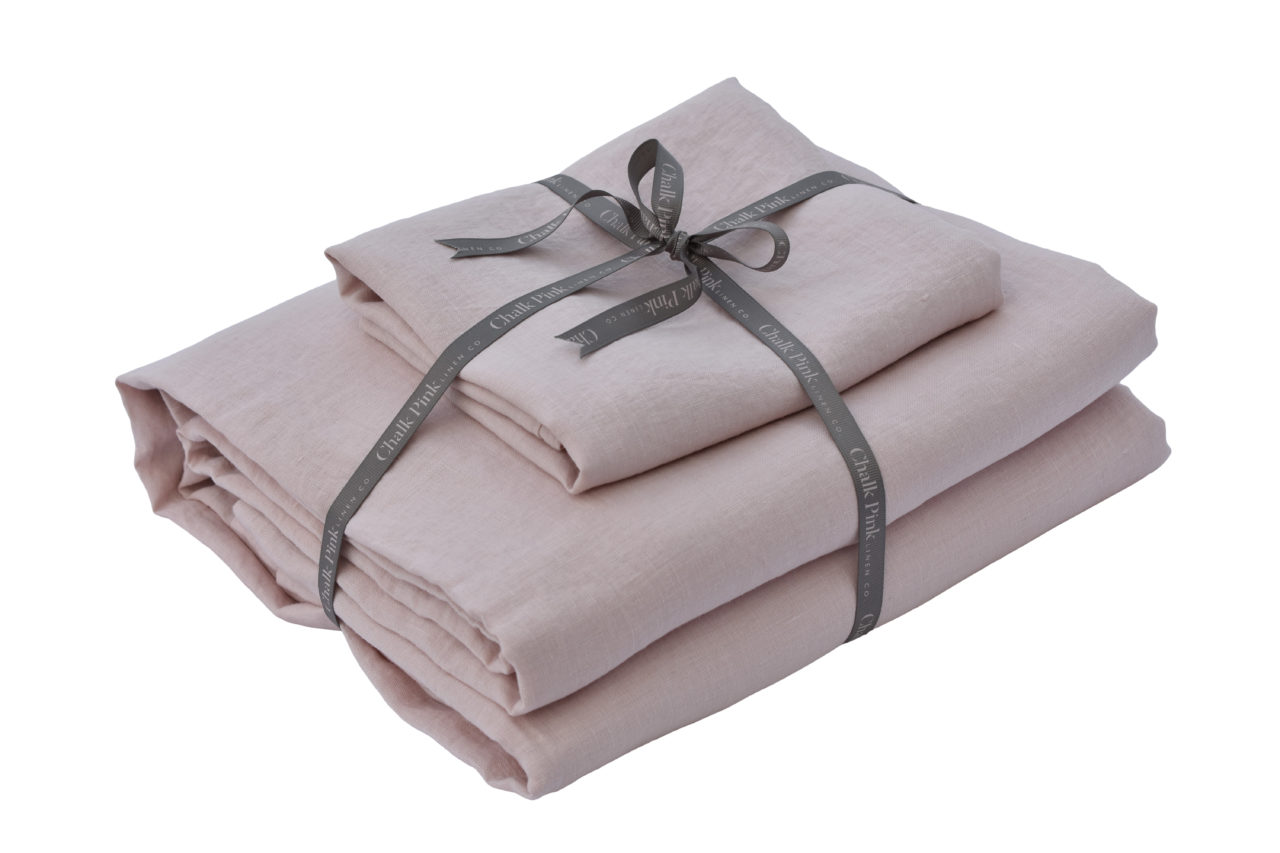 The other nightmaree you often get with linen is that it creases sharply – and unattractively – if you so much as glance at it (let alone sleep on it). While this bedding does indeed crease, it's in a gentle, slightly dishevelled way, that actually makes it look more inviting. There are two advantages to this – firstly, there's no need to iron it, and secondly, it'll look great in any 'lazy lie-in' Instagram posts!
Then there's the fact some linen shrinks slightly in the wash. Again, that's not a problem here, as the bedding has been stonewashed before it gets to you, meaning you can merrily pop it on a normal 40-degree machine cycle with no problems at all. What's more, it gets *even* softer after washing.
Made of European flax, it's hypoallergenic (so it's suitable for allergy sufferers); has a button-closure at the bottom of the duvet cover; and is available in five plain, go-with-everything muted shades – white, chalk pink, tumbled (pale) grey, secret (charcoal) grey, and blackest blue.
It feels lovely and cool during hot weather (thanks, apparently, to the open weave of the fabric); and, while I've yet to try it in winter, those same properties should keep you snuggly when it's cold outside. Even my husband – who never normally notices these things – has commented on it.
My verdict? It seems you definitely get what you pay for. So what if the price gives your bank manager a few sleepless nights? This duvet set looks, feels and washes like a dream.
The Mattress topper and scented pillow
The product – Airstream mattress topper and scented pillow – Slumberdown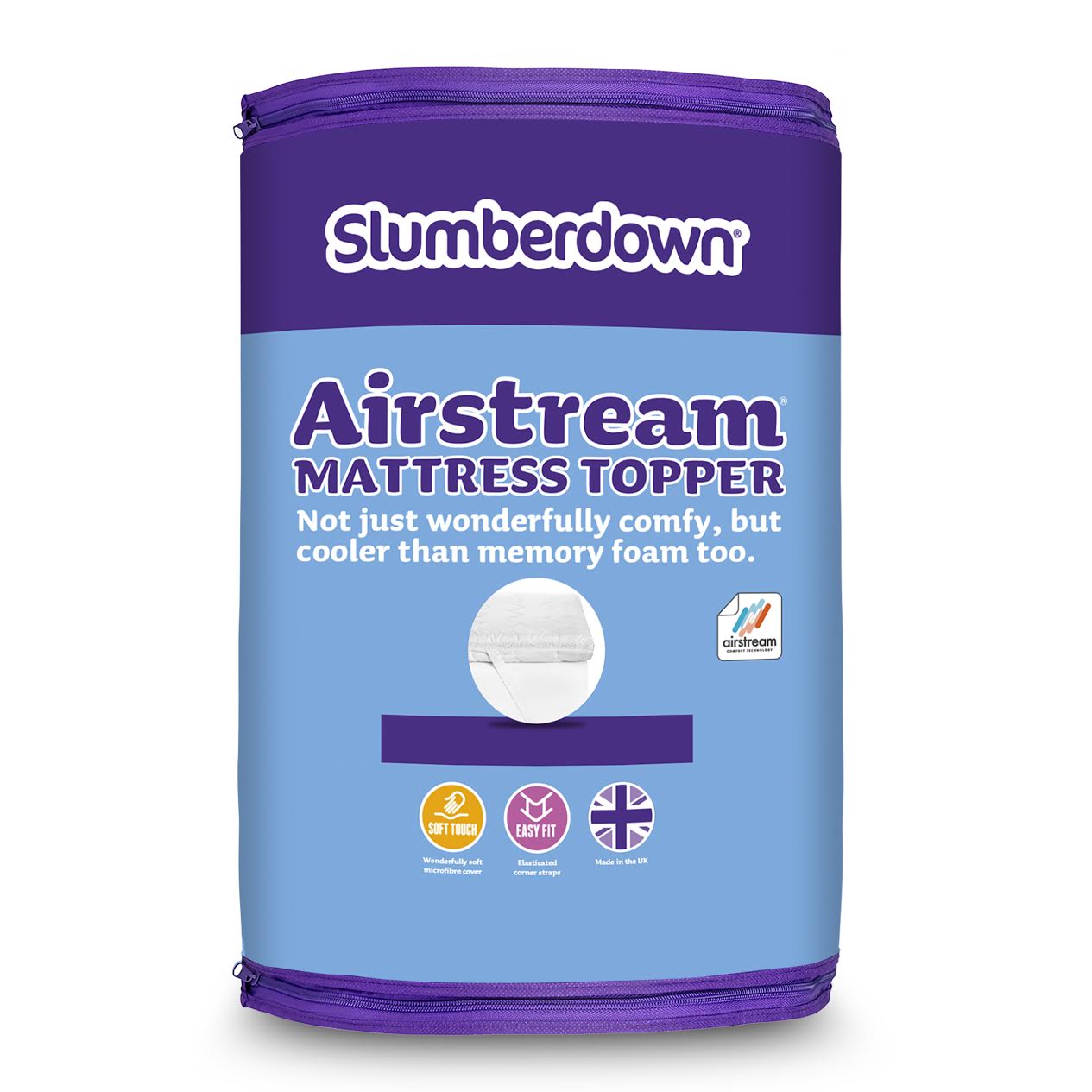 When it comes to having a super comfy mattress a memory foam topper is just what you need.
They don't have to be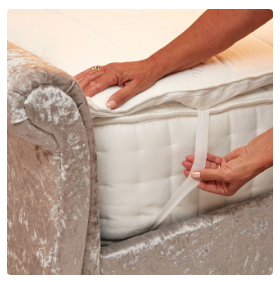 thick – this one is just 5cm deep so it supports your contours keeping your spine nice and straight.
What's more, it's proven to be significantly more breathable than traditional memory foam thanks to Slumberdown's clever Airstream® Memory technology.  So you'll stay perfectly cool and amazingly comfy all night long. Temperature plays a big part in a good nights sleep. A partner moving around disturbing you may be to do with their temperature control and a mattress topper that can keep you both at the right temperature is key.

So, now armed with all that information and first-hand experiences what do you think? Do you have the secret to a good nights sleep? We think you do. Let us know how you get on or if you have any other great tips on how to get an amazing nights sleep. Leave a comment below and share the sleep love.
Till next time
EmmaMT x