Spotlight on… artist Helen Stone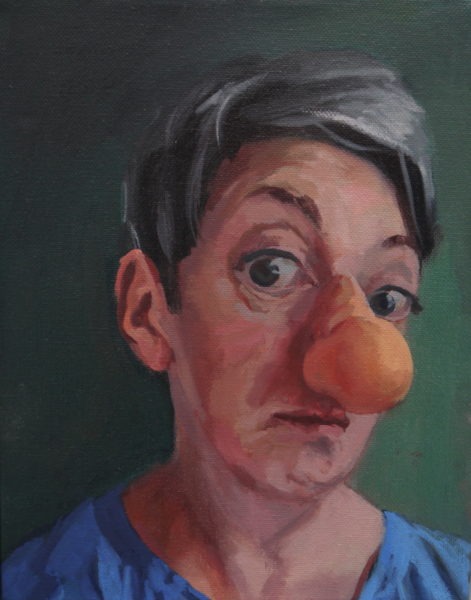 So, full disclosure here- I know Helen Stone (above is part of her 'Modern Anxieties' series of self-portraits). She is one of the most lovely people I have ever met. Very calm and gentle (even though she says she likes to hit things – see below!) and SERIOUSLY talented. I've been following her artistic journey ever since she left the magazine world and I have to say I am continuously blown away by what she creates.
I went to her degree show and came away with a large postcard of one of her hand paintings from  Classification of Unpaid Domestic Duties and it's stayed on display in my office ever since – most inspirational items get changed up regularly but that has stayed put since it was put there.
Her portraiture is just amazing so it is my absolute pleasure to have her as one of the monthly series of artists on the 'Spotlight on' feature.  Thank you Helen for not only sharing your story but for sharing other artists with me when I asked if you would be part of this feature – always giving. x
How did you come to be an artist?
I studied graphic design and illustration way back when… I was only interested in the illustration bit but there weren't many specialist courses at that time. It was also pre-digital so I found myself doing layouts and grappling with strange plastic rulers that measured type sizes which was not really my thing. In my final year, I was a runner up the MacDonald Children's Book Prize and that set me on a path to becoming a children's book editor, eventually morphing into an interiors magazine editor. At the end of 2015 I went freelance, combining publishing work with studying fine art portraiture at The Art Academy in London.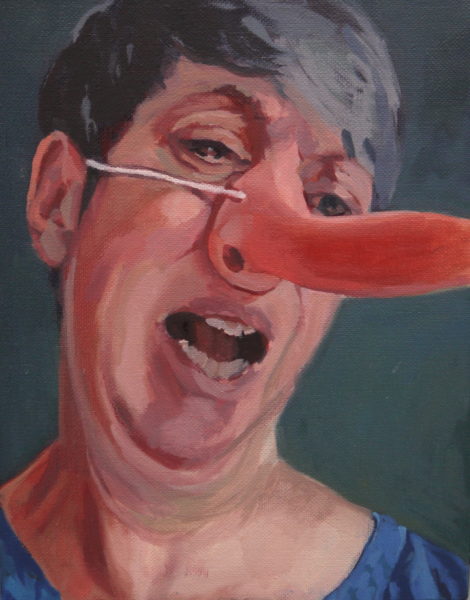 What's your artistic style like? 
I am mostly a portrait artist and I paint in oils. But it's been interesting to see how my background in magazines has shaped my practice – I am sure it would have been completely different if I had studied fine art first time around. Sometimes my portraits are more like stories – I like to dig around and find a narrative. For my grad show I did a family portrait in maps, text and census information sewn into antique linens. I like to play with layers and found objects – it's a great way to connect with the viewer.
What's your fave thing to create?
That said, I still like to paint heads. There is something so engrossing about skin tone, the way the light falls and the journey to finding form and likeness. Even in the age of the ubiquitous selfie, portraiture is still relevant. We are hard-wired to look at human faces.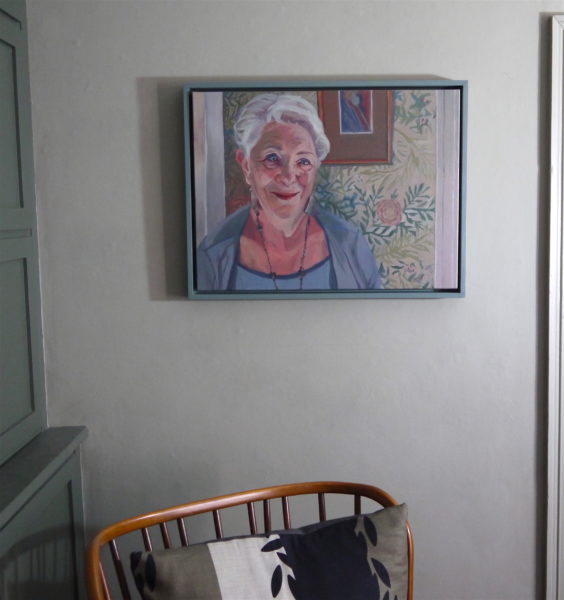 Can you describe your process for us – from an idea to being available to buy?
For portrait commissions, I generally talk through ideas with my sitters, then I do a Pinterest board to give ideas about colour, composition etc – not so different from doing moodboards for interiors really. Then I will take photos and show rough sketches. Depending on size and complexity, it can be a quick-fire thing or something more involved. My personal work develops more through research and ideas, and I dig around until I hit the eureka moment that spurs me into making.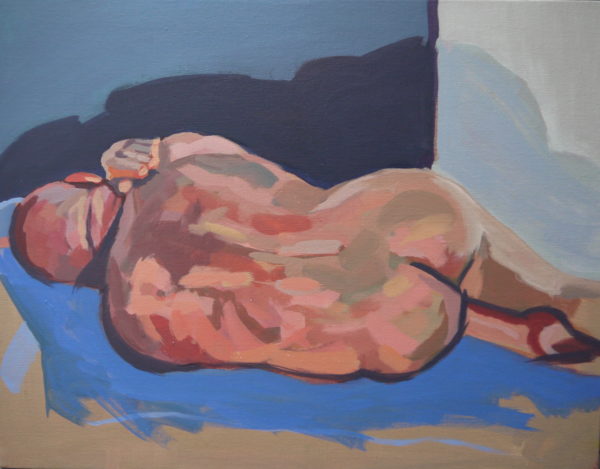 Where does your inspiration come from?
A lot is intuition. I look for connections and patterns and there is always a cluster of half-formed ideas hanging out at the back of my mind. I think it was Cornelia Parker that said that flashes of inspiration come when you make a connection between group of things you half-know, completing the puzzle and giving a moment of clarity. I spend a lot of time stocking my bank of half-known things and it's a
huge buzz when those ideas suddenly come together.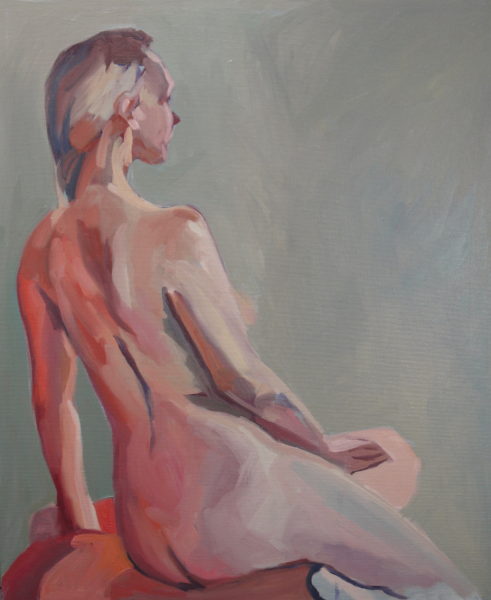 What's been the highlight of your career so far?
I only graduated last year so I am still termed an emerging artist. But I was fortunate that my college got involved with newplatform.art – a brilliant charity that connects business and art through projects such as art awards. Work from my grad show was selected for the inaugural Liberty Specialty Markets Art Award and is currently on show in the 'walkie talkie' on Fenchurch Street. Liberty has been super generous in giving not only prize money and exposure, but mentoring and professional development sessions too.
What's the best mistake you've ever made?
Probably the key thing we're taught at college is that mistakes are essential. You have to push past your preconceptions in order to grow your ideas and technical ability. That's probably a fair reflection of life!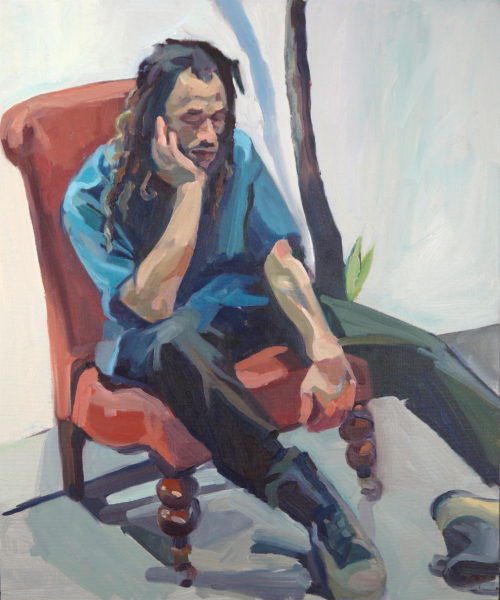 What advice would you give to an aspiring artist/illustrator?
Devoting time to your practice is number one priority which can be really hard when you are starting out and trying to juggle work too. Go to evening classes, go to life drawing, get out and meet other artists – these are the things that will help you grow and help keep the faith when you hit those lows and feel that you can't do it. I was super lucky to have a brilliant tutor and mentor in artist Roxana Halls, and to be part of art collective LondonCP8. Art can be lonely so you need good allies.
 If you could collaborate with anyone, who would be your dream partner?
Ooooo too many to choose from! I am in awe of the work of Michael Borremans, Louise Bourgeois and Francesca Woodman, and have just discovered Ken Currie too. I always loved the quirkiness of Jeffrey Vallance and the amazing human connections made by the sadly recently-departed Susan Hiller. But I think it would have to be Cornelia Parker. Who knows what would come of it – a combination of strange half-knowns bursting into life! I have no idea what it would look like but you can bet it would have a great title.
Tell us something not many people know about you
As anyone who worked with me at Time Inc would know, I like to hit things and I still do regular boxing training. Maybe not so good for an artist's hands at this age but just try stopping me.
Which of your artwork is most popular and why do you think that is?
Different audiences like different aspects of my work and that's cool. The looser of my portrait and figure paintings seem to have an instant impact which is great. My project Trousseau which the maps and stitch and documentation really seems to draw people in.
 What are you working on at the moment
I am about to finish a triptych dealing with modern anxieties and my next two projects look at where we stand in this strange period of time. Trousseau is off to be shown in Walthamstow as part of the E17 Art Trail in June – first as in an open house setting and then at Vestry House Museum. Waltham Forest is the very first London Borough of Culture and the summer programme looks amazing – well worth a visit (wfculture19.co.uk).
Do you have art that is available to loan for photoshoots or images that can be used in magazine features?
I do. I have some abstracts as well as figurative work plus I am connected to a great network of artists so I am happy to make introductions if I can think of a good fit.
 Are you available for bespoke commissions for photoshoots and magazine
features
Absolutely.
 What is the best way for Interior Stylists and Writers to contact you