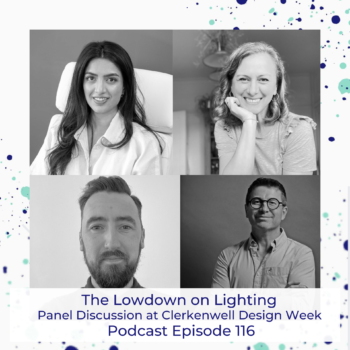 The Lowdown on lighting panel discussion
Everything you didn't know you wanted to ask
Today I'm sharing a recording of the panel discussion I hosted at Fritz Fryer during Clerkenwell Design week. We talk about how to build successful lighting schemes for residential and commercial properties so everyone could walk away with a greater knowledge of what you can do in your own home as well as on future projects -be that with interior design for residential or commercial design, interior styling or for our own homes.
On the panel aka our guests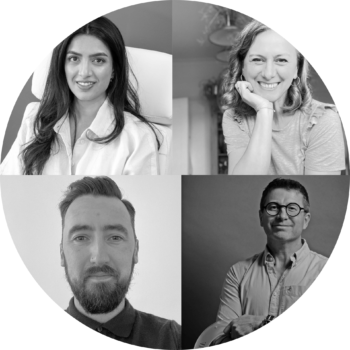 Rukmini Patel
Interior designer from Northamptonshire who specialises in residential properties. She creates designs that inspire her clients through colour, texture, and minimalism and knows how to educate her clients on the merits of good lighting in design.
She's been featured in The Times, The Telegraph, British Vogue, Elle Decoration, 25 Beautiful Homes, Ideal Home, Your Home, and more.
EmmaMT
Me! I'm Emma Morton-Turner, an interior stylist of 20+ years and founder of the interior styling and writing platform InsideStylists.com where you can find stylists for photoshoots, writers for copywriting and feature writing, assistants to help with shoots and events and now interior photographers.
I was invited to record a podcast here at Fritz Fryer during Clerkenwell design week and thought this beautiful showroom would make the perfect setting for a panel discussion. I asked my members what would be their top choice of topic and here we are!
Darren Parnaby
Darren Parnaby is the Co-Founder and lead designer at LightsOn.Design, a creative consultancy that specialises in the delivery of lighting schemes for hospitality and residential projects. He's worked with many brands including Dishoom, Hawksmoor, Tattu, Burger & Lobster & Big Easy to household names like Nandos, Alchemist & Honest Burger.
Darren is all about designing evocative lighting solutions that enhance and support spaces.
Simon Wallis-Smith 
Co owner of
Fritz Fryer
with his wife Karen, 
Simon
 leads the design side of Fritz Fryer working on everything from bespoke commissions, new product design through to commercial and residential lighting schemes. 
Simon
is also responsible for the acquisition and curation of luminaires within the antique side of the Fritz Fryer business.
A few things we covered in this episode :
Is it possible to be sustainable and make eco choices when it comes to lighting- historic fittings, rewiring and rebuilding vintage and antique pieces, buying secondhand not adding to landfill.
Recyclability of lightbulbs and why LED is best – or is it? E legislation of lightbulbs.
Ethincs behind people's light bulb/ lighting choices. What should people be aware of when making their choices? How can we be more aware?
How to build a scheme – when do you need to think about the lighting plans? Is it different for residential and commercial – different considerations? Where do you start – residential/commercial?
What is colour temperature and CRI?
Tips for your home- positioning, the amount, electrics involved
The importance of the right switches – dimmers/rota, avoiding flickering. Can people simply replace old light switches or do they need to get an electrical in?
Q&A with the audience
Lighting and the seasons
Battery powered lights
Thin hallway solutions
Is it possible to be sustainable and make eco choices when it comes to lighting- historic fittings, rewiring and rebuilding vintage and antique pieces, (we can refer to the Fritz video that can be shared on the blog) buying secondhand not adding to landfill?
Listen to this weeks episode here or click on iTunes