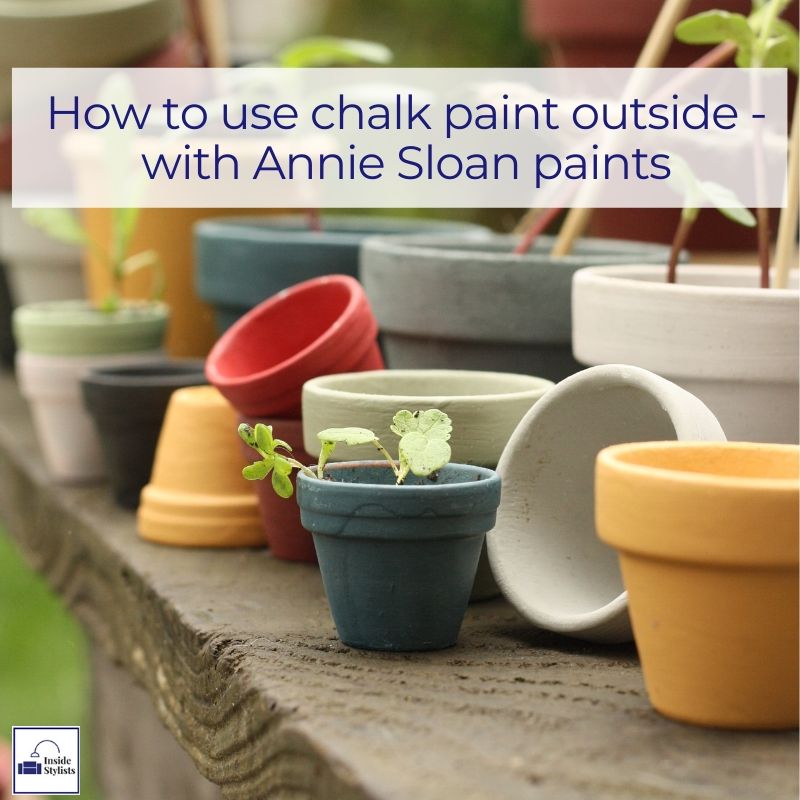 Have you ever wanted more colour in your garden?
Okay, I'm going to start this blog post off with a small disclaimer. I love Annie Sloan paints. I've been upcycling furniture using her paints for literally years and along with baking and sewing, painting furniture takes me to my happy place. You get me right?
I'm all about the vintage – hence it's this week's #StylistsArmy Instagram challenge theme, but can you imagine how many pieces of furniture in my home are painted and upcycled in these gorgeous, chalky shades? I'll tell you. Fourteen. Why am I telling you this? Because I want you to know that it's good stuff.

So why this blog post?
There's no new paint colour to share. I'm not talking about The Colourist magazine – although I probably should. No, it's because I received a press release about the lacquer and I had to get my hands on it! Test it. Try it out. See if it really did what it said on the tin and could be the answer to a lot of my furniture painting dilemmas.
Yeah, but does it work?
I first saw this lacquer months ago on Instagram. It was a bathroom shot and the homeowner – Jaclyn James had painted and stencilled her bathroom floor then sealed it with the lacquer. Seriously? Chalk paint on the floor! It's gotta be hardcore stuff then, right?
As Spring was on its way I decided to start small – like really small, with a selection of mini terracotta pots – painted in a multitude of muted Annie Sloan tones. (I said I've done a lot of painting right? I could probably open a shop)
I then lacquered them and left them out in the rain. For months.  Seeds planted. Knocked about and moved around. How did those little pots fair? Very well.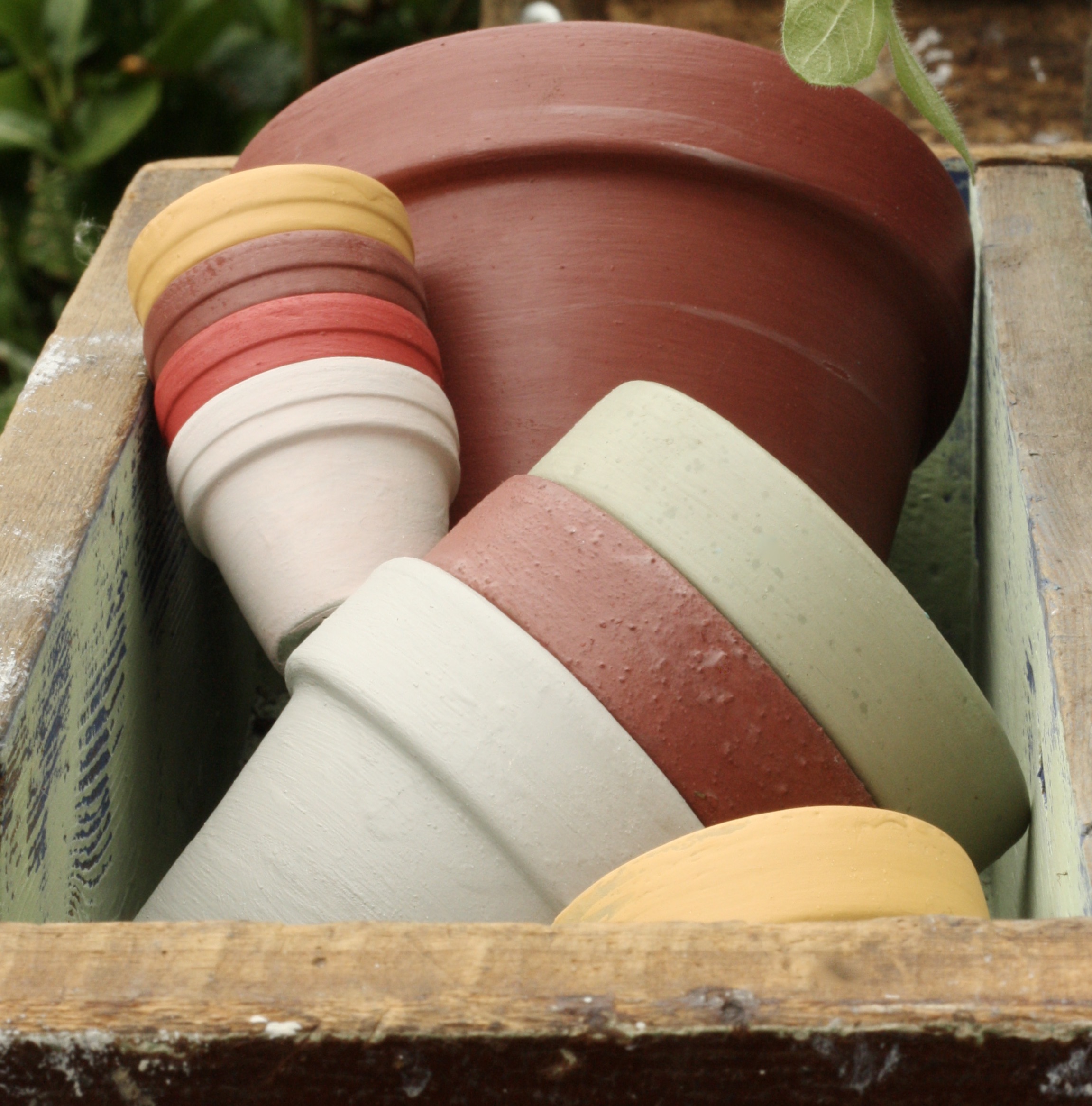 The practical stuff.
The lacquer is really easy to apply. It feels thin and a little goes a long way. I only gave the terracotta pots one coat over the paint and that was all they needed. It dried really quickly and made the paint colour a little darker but it's the same when you add wax.
The lacquer comes in a matt or gloss finish (I used matt) and you can use it practically anywhere-  dining room tables, outdoor furniture, floors and skirting boards. It has a  built-in UV protection making it perfect for garden furniture – which is what I intend using it for.
Timing!
You know that thing when you want to take a shot for a blog or for Instagram and you think… "Oh, I'll get around to that tomorrow" and then when tomorrow comes it's tipping it down. Well, that's what happened with these. I was ready to shoot the pots. The seeds were coming along nicely and the weather had been fabulous. But as soon as my time came to get my camera out the heavens opened.
The fact that I have essentially waterproofed my plant pots meant that this was actually the perfect shooting weather! Wellies on, under a parasol.Go! Raindrops and all!
One more thing
I've been looking for a varnish or sealant to protect my painted furniture without it being too shiny for ages so I was really pleased with the hard-wearing, subtle sheen this gives off. I've used it on furniture a lot already and on some shelves to keep them looking in tip-top condition, but the most exciting thing for me was learning how to use the lacquer to create a blended colour paint effect with it.  You can see this on my 'Vintage' highlight on @EmmaMTStylist account.
You can find Annie Sloan paints, lacquer, waxes and paintbrushes here
Annie Sloan is donating to many charities during the lockdown. See her social media or website for details.