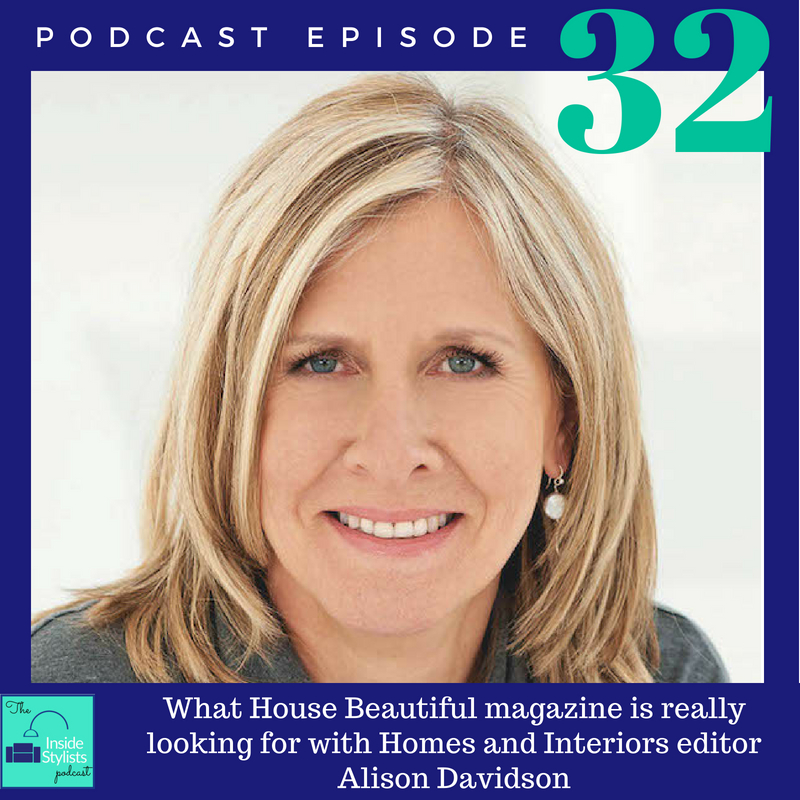 Talking Real Homes with Homes and Interiors editor Alison Davidson
 When it comes to getting a real home featured in House Beautiful Alison's your lady! She's been a freelancer and worked in-house and has a ton of experience. What she doesn't know about the interiors editorial business you don't need to know!
In this episode we talk about her move from fashion to homes (I knew there was a reason she always looks so effortlessly stylish!) and how she overcomes work problems like difficult homeowners. She also shares what she's looking for when it comes to featuring real homes in House Beautiful magazine where she's the Homes and Interiors Editor. 
Enjoy!
Today's guest 
You can find Alison on InsideStylists.com here – Alison Davidson 
A few things we covered in this episode :
Homes and Ideas

Lucy Searle

Imperial cancer research fund

London Institute – London coulee of fashion, Chelsea, St Martins,

Living Magazine

Woman & Home

House Beautiful

Ben Kendrik – Country Living

Sue James

Urban

space saving

More colourful

Not too big

realistic

Bathrooms

interesting ideas

Bert and May tile look

Quirky

Colourful

Little storage ideas and vintage feel

Individual

Thoughtful and shows personality

Alison's Argos image

Oliver Gordon – Photographer

house Beautiful

DFS,

Hillarys

Carpet Right

Country living hotel

Country Living fair
Listen to this weeks episode here or click on iTunes 
Want to help the show or just say hello? We'd love you to comment below
Fancy leaving us an honest review on iTunes? – it really helps the show and we read each and every one of them.
Subscribe on iTunes here and don't miss an episode