Want to know what's coming up in the world of interiors in 2022? Read on to find out what we've got our eyes on.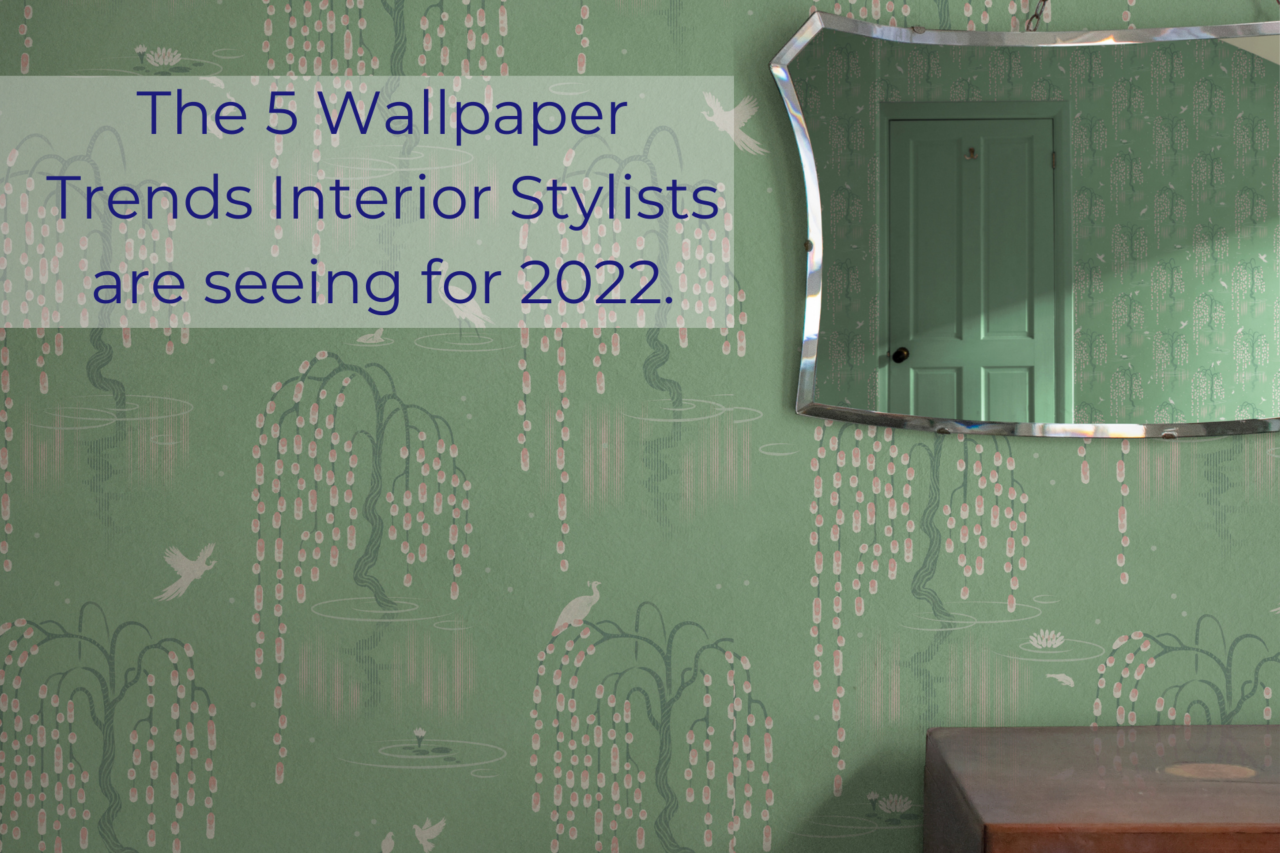 Wallpaper is still big news in interiors and these 5 trends prove why…
It's crazy just how the world of interiors has gone from strength to strength since the pandemic. As people continue in becoming keen to improve their surroundings wallpaper has taken an even bigger hold on our homes. It was a key trend in 2021, but how about 2022?  What's next?
Fear not friend, we've scoured the world to bring you a round up of the top 5 wallpaper trends you'll be seeing in 2022.
1. 70's Retro Style
You've no doubt seen the resurgence of pampas grass and rattan furniture in interiors in the past year. At times it's seemed as if that is all I can see when I'm scrolling through my instagram feed! Well it seems that 70s inspired interiors are not going anywhere fast. Not in 2022 at least. That's ok by me though. Especially when designers are doing such a great modern twist on the 70s trend.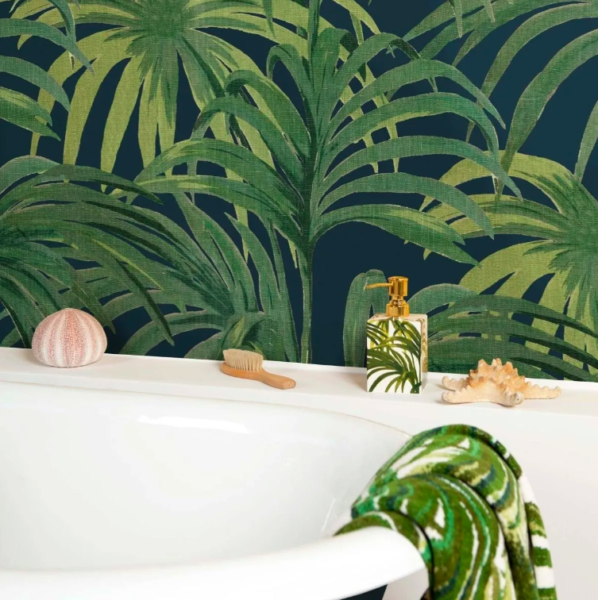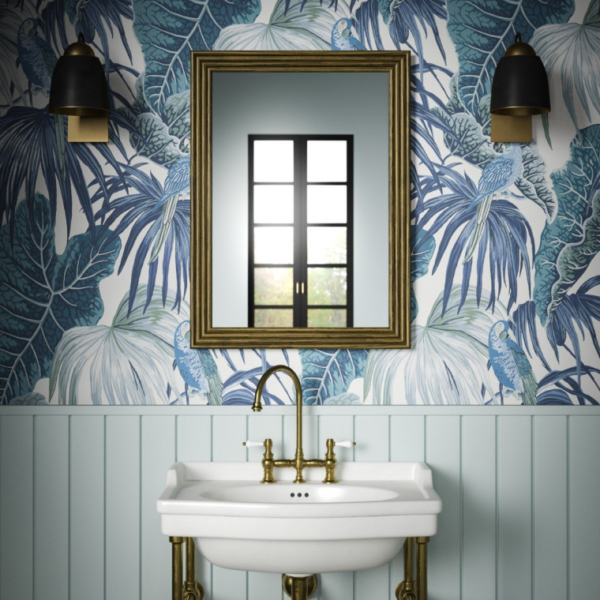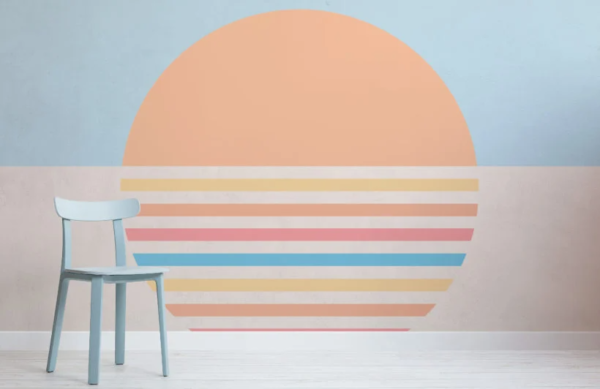 ---
2. 90's Urban
Ah the 90's. I didn't ever think I'd get to the stage whereby the era in which I grew up was being heralded as a 'vintage inspiration' for interiors, but here we are. To be honest though, I don't really mind if we get to play with fab wallpaper like this C-60 cassette one from Mini Moderns. If you're after something bolder, make sure you give the Hovia website or Etsy a try. There are some amazing designs that bring back lots of nostalgic memories for those of us who can recite all the title lyrics to The Fresh Prince of Bel-Air.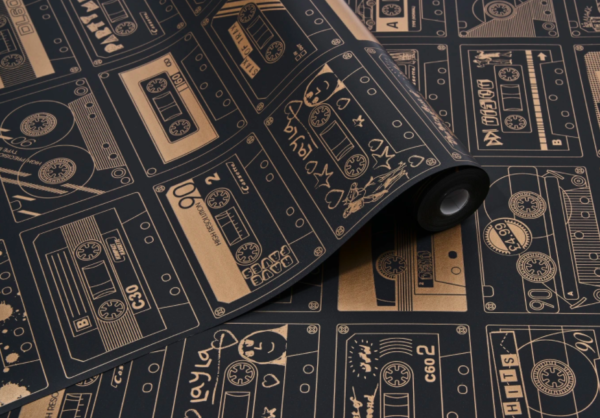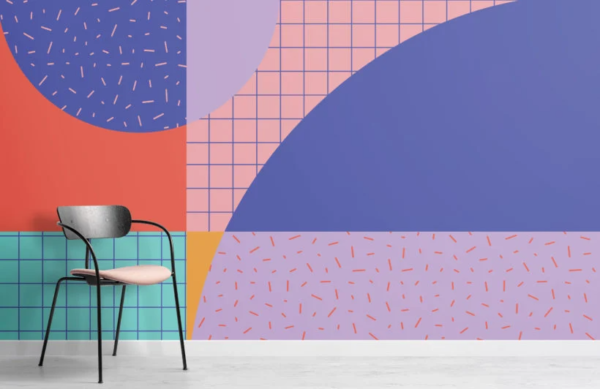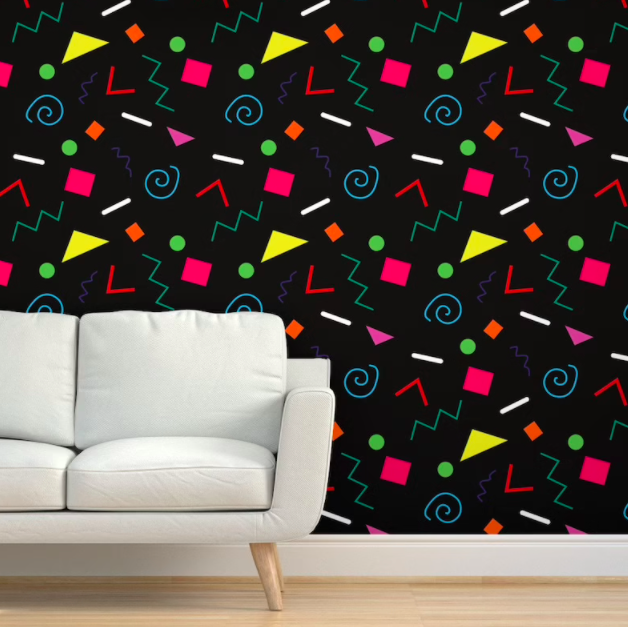 ---
3. Polka Dots
It seems we just can't get enough of polka dots. They've been around for a while in interiors and according to Trend Book, are here to stay.
I know the wallpaper below isn't technically polka dots (it's described as a monochrome spot) but it's just so gorgeous that it had to be included. And if you hadn't already noticed, this shot is full of all the 2021/22 trends. The paper is set against a dark green wall (also set to be huge in 2022), and a rattan pendant shade. Style it all with a 'working from home' desk and there you have it!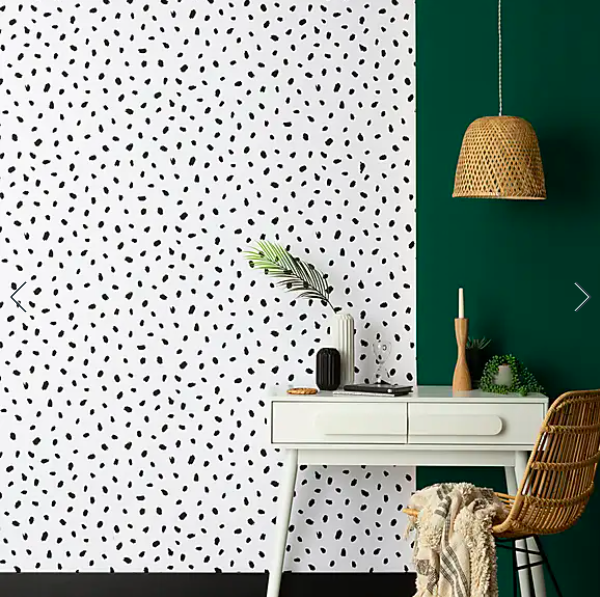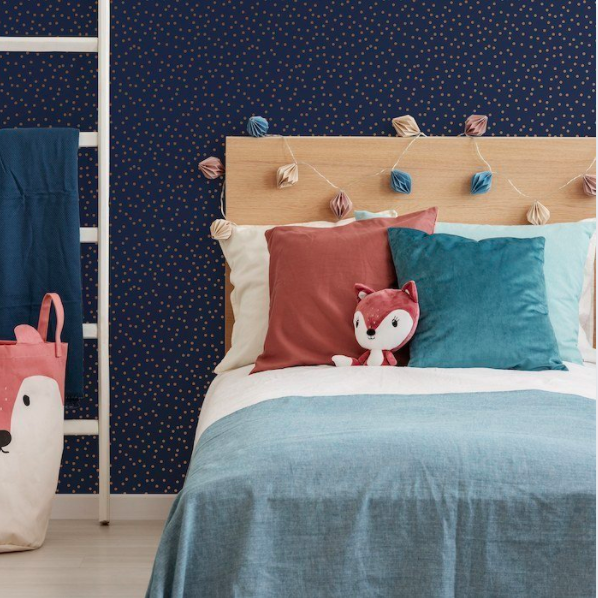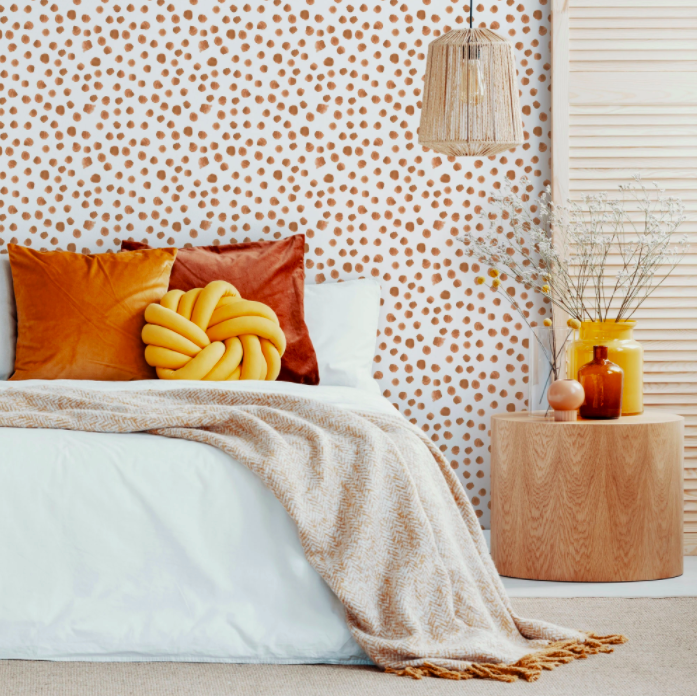 ---
4. Organic
2022 will continue to see trends in favour of 'bringing the outside in' and embracing the organic world. The recent pandemic has shown just how important a tangible link with nature is and so we're are keen to see this reflected in interiors. One of the easiest ways to do this is through wallpaper and so we think that these 3 designs are the perfect starting point for an interior that reflects the outside world.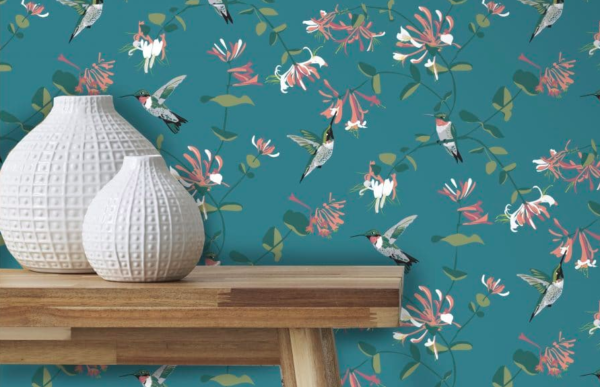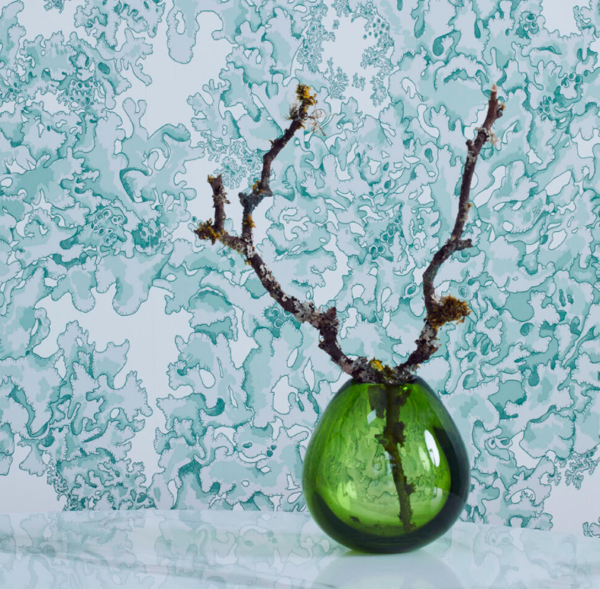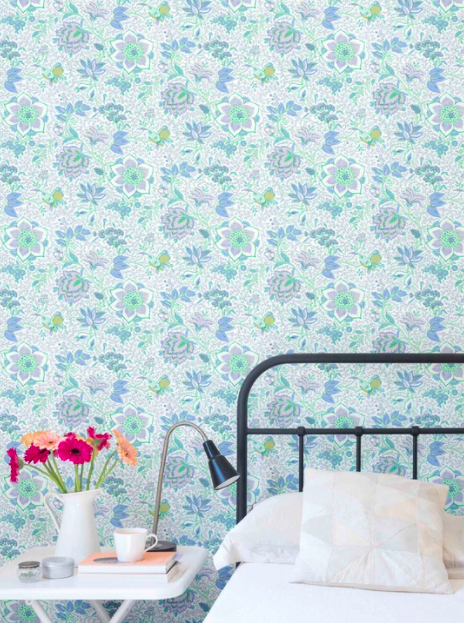 ---
5. Minimalism
Japandi was a huge trend for 2021 and 2022 sees the trend evolve towards celebrating a minimalist lifestyle. After all, who hasn't had a deep declutter in the recent years?  We can actually do without some things! A desire for a simpler, more holistic life also fuels this trend, especially as people continue to work from home on a more permanent basis and strive for a better work/life balance.
Minimalist wallpaper is great for segregating spaces in order to make a room multifunctional. It's just perfect if you have a home office set up in the corner of a kitchen/diner for example.
Our first minimalist wallpaper is from Flock and designed by Ellen Martin. Ellen was inspired by Japanese flooring mats (called Tatami) she saw when in Japan. A perfect wallpaper for a Japanese inspired minimalist interior I think.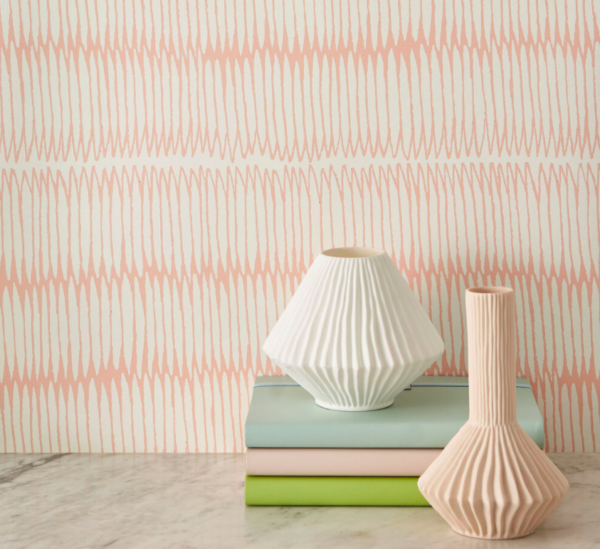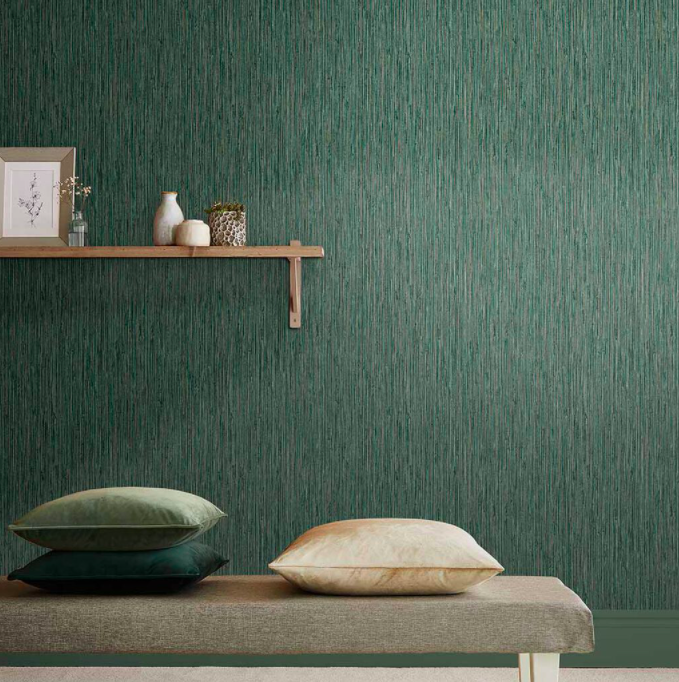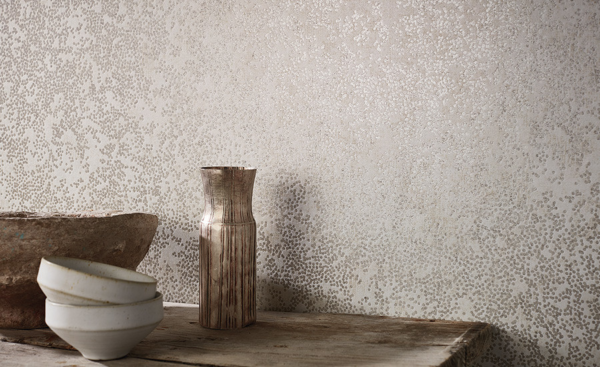 ---
And how about a mixture of a few trends?
We couldn't let this post go without giving Divine Savages  Nana Nostaglia a mention. It's a trip down retro lane with an organic feel!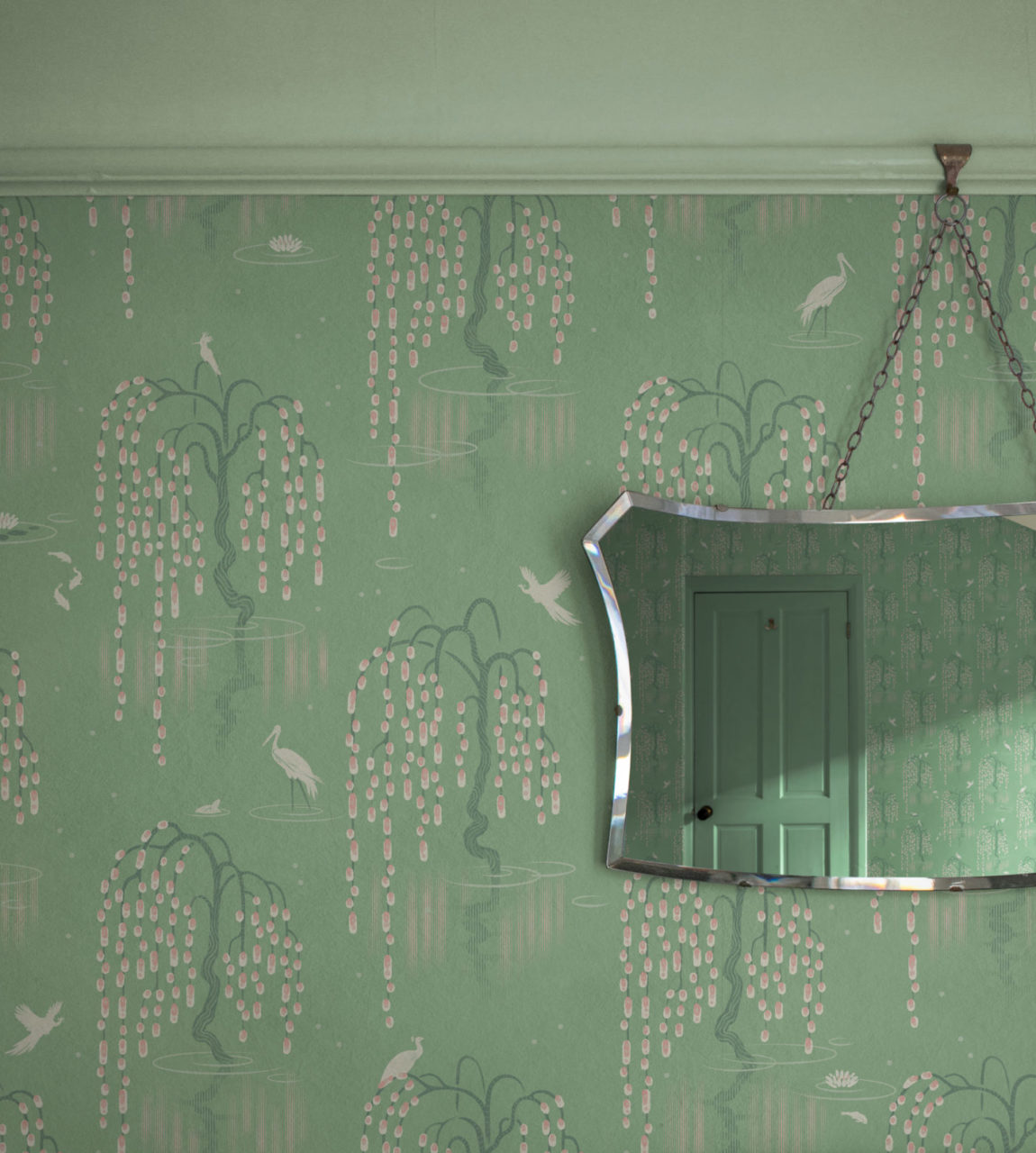 ---
Which trend is your fave?
So what are your thoughts? Any particular trend in 2022 that you are particularly excited to get styling? Don't forget to let us know in the comments below!