Feature by Claire Parkin 
Grab a pen and paper. Our Mood Boards round up is going to make you take note of these designers!
We hate to brag, but our mood boards are full of the interior wall-coverings, flooring and paint ranges you need to know about right now!
Hello again friends! We are back for another round of memorable mood boards and boy do we have some fab finds for you this time. (Don't we always? ;)) As you know, we want to share all the fabulous new things we find so that you can feature them in your interior styling or feature writing work. After all, we're the interiors experts!
This month we're sharing two of the hottest wallpaper designers around, as well as a host of fantastic NEW fabric, paint and flooring. But enough from me, let's get into it so you can see for yourself!
Enjoy!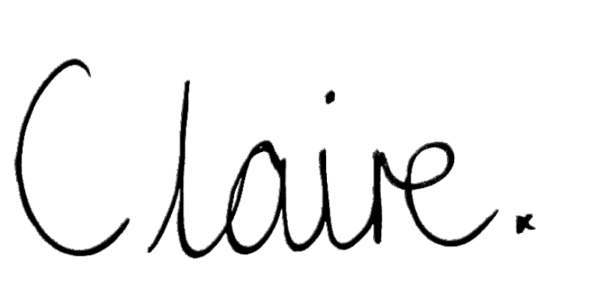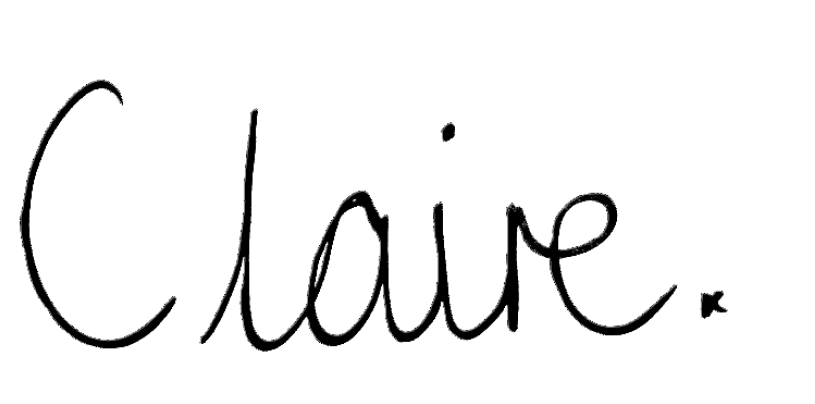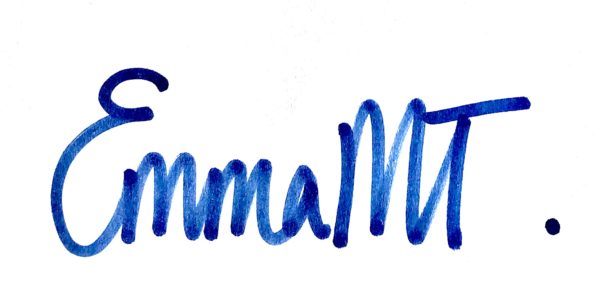 ---
A Twist On Pink
We know subtle pinks are hot right now but we're keen to showcase them in a different light…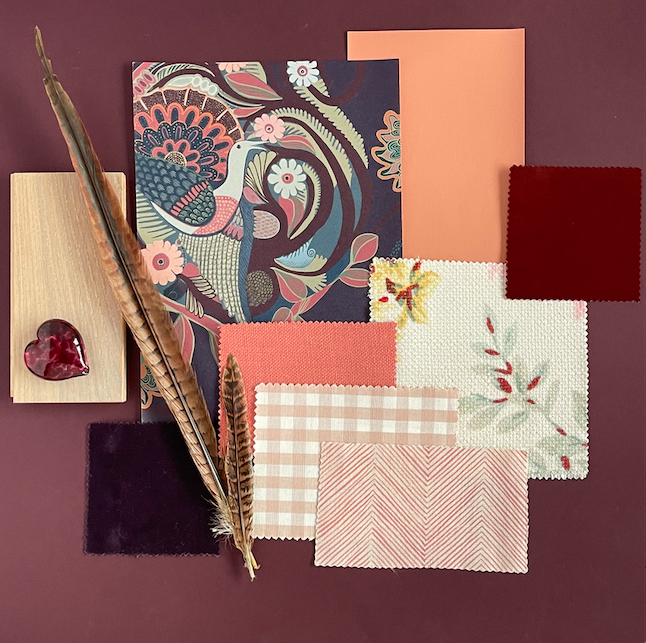 Whenever I design for one of my interior design clients, I'm always keen to offer a slightly different perspective on the trends that are out there right now. You don't hire an interior designer just to give you the exact same looks that everyone else has now do you? This mood board (made by the lovely Emma MT) caught my eye as it's such a clever twist on the pinks we're seeing within interiors. The wallpaper is stunning for a start!
You can find these wallpapers, fabrics, and flooring here: 
Wallpapers
Phoenix in Ink, Tatie Lou 
Fabrics
Flower, Botanist in Ivory, Andrew Martin 
Velvets- Pelham in Aubergine, Andrew Martin 
Villandry in Paprika, Andrew Martin 
Herringbone Linen, in Faded Red, Sarah Hardaker 
Gingham in Elmer Rose Quartz, Romo 
Coral linen Conway in Cora, Designers Guild 
Flooring
Goodrich Feather oak, Woodpecker flooring 
Paint
Terracotta pot, Claybrook Studio 
---
Green with Envy
This scheme isn't for the faint-hearted. That's why it's right up our street!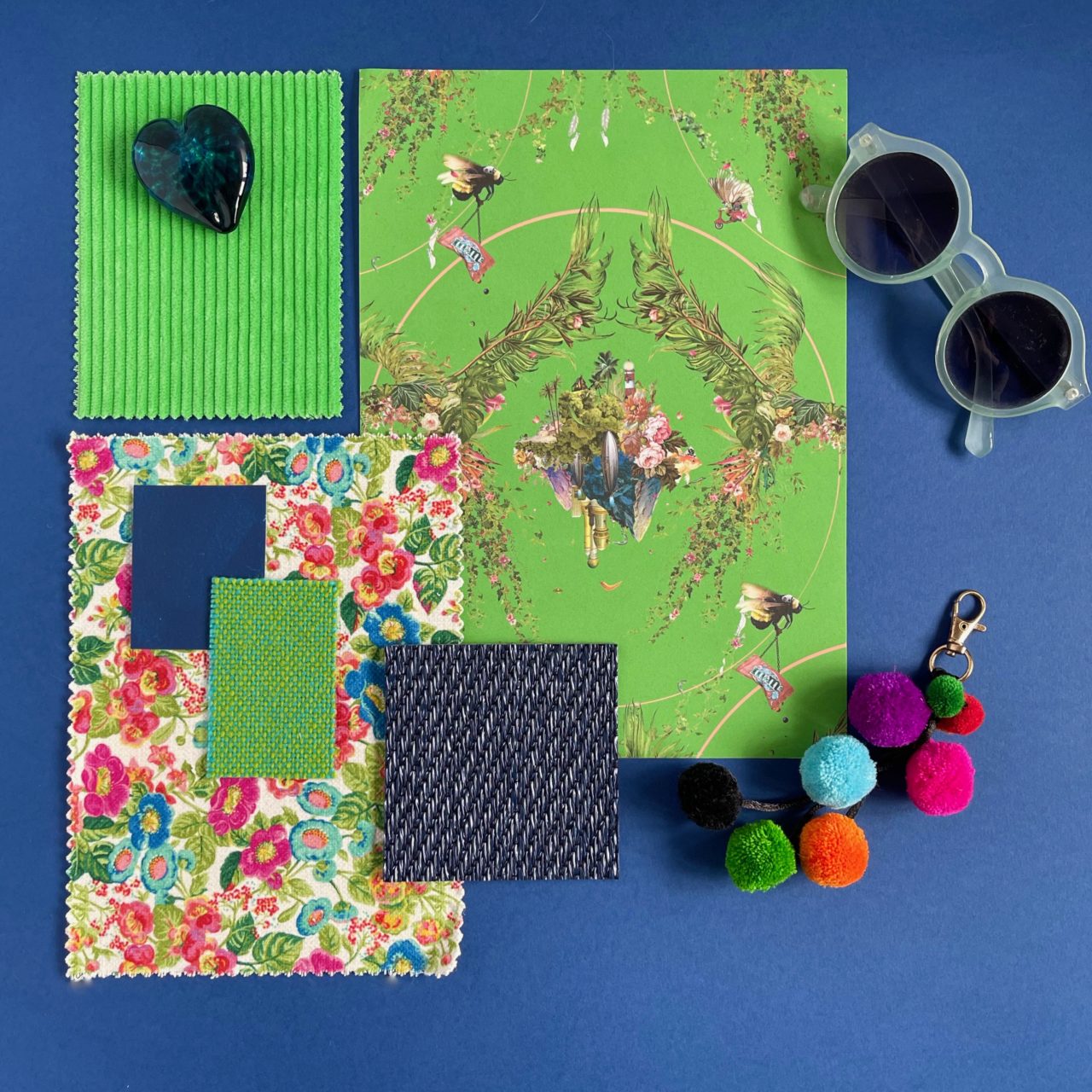 There's always one wallpaper that sticks in our minds each month and it's not usually because it contains an M&M carrying bumble bee- but that's what did it for us this month with Roscco Brittin's 'Nowhere Special design'. You have to take a closer look at this piece of artistry. 
This design will take a bold homeowner but we think you're up for it. 
You can find these wallpapers, fabrics, and flooring here: 
Wallpapers
Nowhere special, in Rio, RoscoBrittin  
Fabrics
Hermione, raspberry, library PB126 Blendworth 
Corda, apple, Designers Guild 
Green Wool,  colour 4-4145: Flock 
Flooring
Midnight, unnatural flooring, Unnatural Flooring 
Paint
 Sapphire salute, from Simply Refresh range Dulux 
---
---
Seaweed or Dust? You decide
We couldn't pick between these two beautiful shades so we gave you both!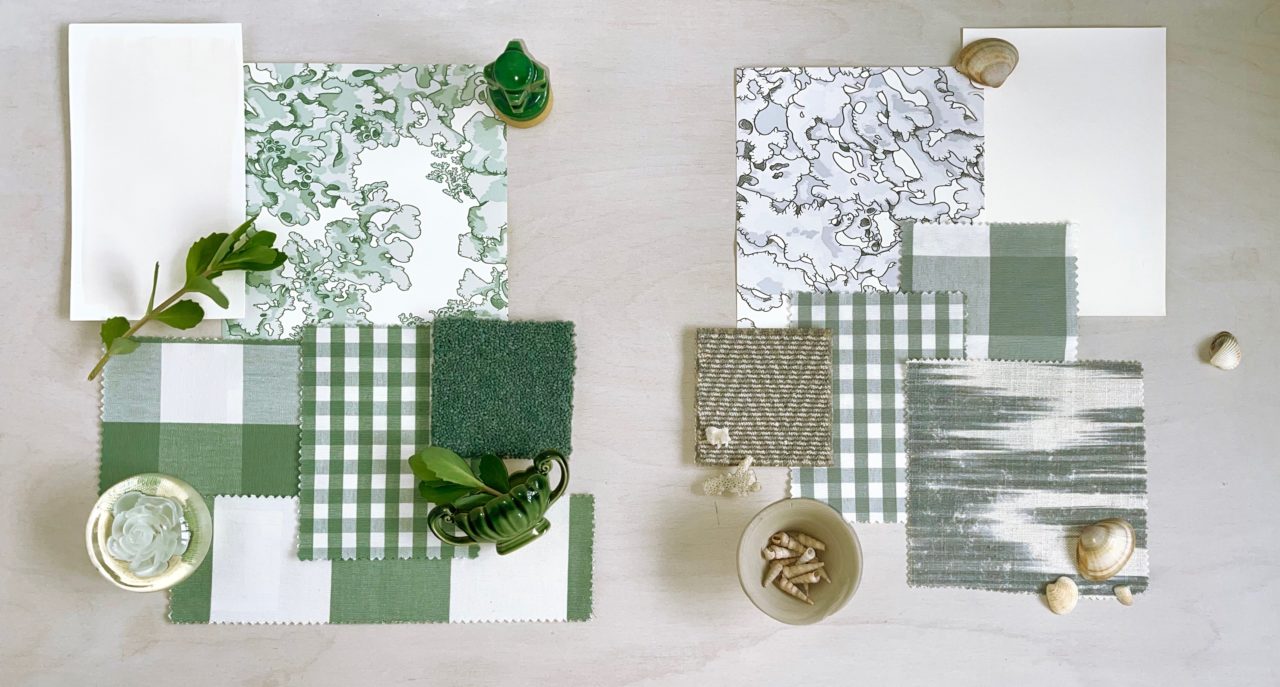 These moodboards are totally inspired by Abigail Edwards' new wallpaper design Lichen. It comes in a gorgeous 'Seaweed green' and bluey grey 'Dust' shade. We couldn't decide which to share so we just kept pulling out flooring and fabrics that went with each one and decided to see which one we liked the most. We can't decide so we'll let you choose. 
You

can find these wallpapers, fabrics, and flooring here: 
Wallpapers
Seaweed green Wallpaper⁠⁠ Moodboad
Lichen seaweed, @AbigailEdwards
⁠⁠
Fabrics⁠⁠
Elmer celadon, Romo 
Kemble celadon, Romo
Eston celadon, Romo 
Flooring⁠⁠
Solar, teal, sol 139, @brockwaycarpets⁠⁠
Paint⁠⁠
Little Green, @littlegreenepaintcompany
Dust Moodboard ⁠⁠
*Wallpaper⁠⁠
lichen, dust, @abigailedwards⁠⁠
Fabric⁠⁠
Apulia, storm, Andrew Martin 
kemble french blue,Romo (
elmer french Romo
Flooring⁠ @woolclassics
⁠
Paint⁠ @claybrookstudio⁠⁠
⁠⁠
---
Wistful and Whimsical
Summer is here! Time to welcome in the dawn chorus.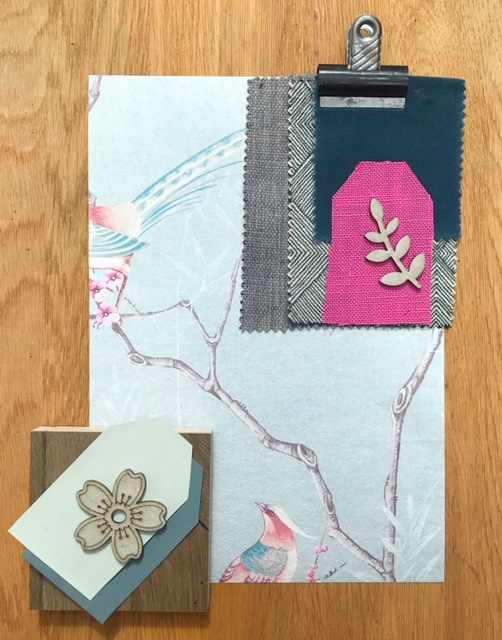 I recently used this wallpaper by Graham and Brown in a design for a client scheme and so I know firsthand that it looks stunning up on the wall. I was designing two guest bedrooms in a barn conversion (#dream job) and the client loved the whimsical nature of this wallpaper. We paired it with Mizzle by Farrow and Ball and some lovely lighting from Jim Lawrence. As you can see, the colours look great against different wood grains – which was kinda perfect for a barn conversion!
You

can find these wallpapers, fabrics, and flooring here: 
Wallpapers
Tori, by Graham and Brown 
Fabrics
Grey, blue geometric and magenta fabric, Curtains 2 Go 
Navy blue velvet fabric, Neptune 
Flooring
Wood Flooring, Havwoods 
Paint
 Mizzle, Farrow and Ball 
De Nimes, Farrow and Ball 
---
Allow me to introduce you…
to one of the hottest wallpaper designers right now!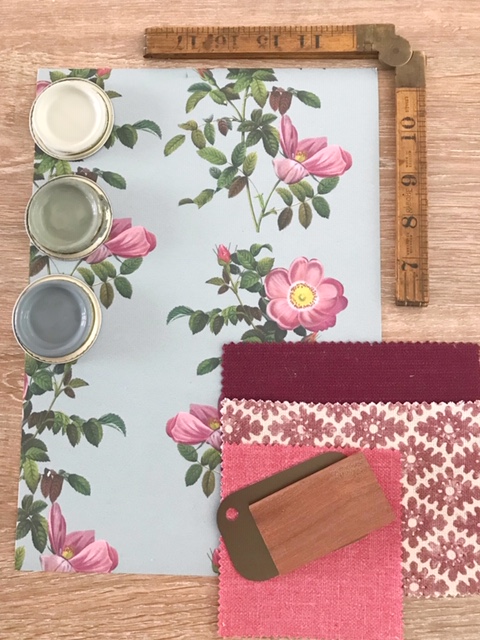 This is the second wallpaper designer that I want to introduce you to today. When I first stumbled across Milola Designs, I knew that it was something pretty special. I love this wallpaper range and can't wait to recommend it for my client's homes. The floral design featured here reflects the elegant and unique wallpaper that Larissa is known for. There's a lot more to get excited about on her website too. My personal favourites are Eli, Mr Z and Carriages. Go take a look and see what you think.
You can find these wallpapers, fabrics, and flooring here: 
Wallpapers
Floral wallpaper, Milola Design
Fabrics
Maroon Fabric, Linwood
Patterned Fabric, Linwood
Pink fabric, The Headboard Workshop
Shelving Samples
Wood and metal samples for bespoke shelving, River Bespoke 
Paint
(From top to bottom) Dimity, Farrow and Ball 
Card Room Green, Farrow and Ball 
De Nimes, Farrow and Ball 
---
We think that wallpaper is here to stay
So there you have it. 4 amazing wallpapers from some seriously talented designers. Which one was your favourite? It's really hard to choose but if I had to decide on one, then it's Milola designs for me. I think Emma MT would go for Roscco Brittin's 'Nowhere Special design' though. How about you? Leave us a comment below or join us over on Instagram @insidestylists to share your fave.