Spotlight on….The Lounging Hound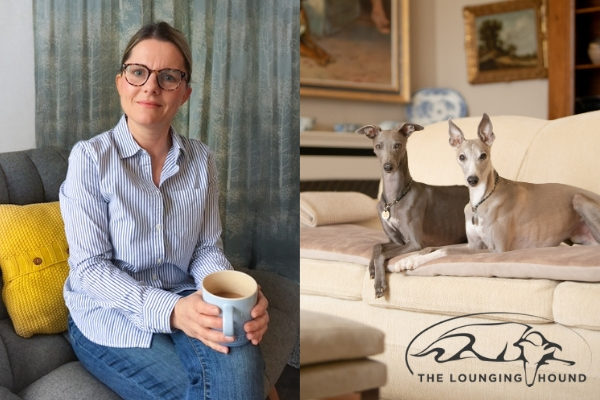 Oh, be still my beating heart! The doggo's in the following images are going to steal your heart!
I was lucky enough to catch up with Natalie Mohacs founder of The Lounging Hound who makes the most beautiful high-end sofa toppers, throws, wool toys, travel rolls (such a brilliant idea!) and scatter cushions all aimed at making owning a dog a stylish affair.
Find out what The Lounging Hound is all about, where they're going and what's next right here.
Tell us about your brand

The Lounging Hound was established in 2015 to bring to market a range of design-focused pet products with all the practicality, comfort and durability required by pets, yet so impeccably stylish and luxurious that their owners would want them too. Designed and manufactured in the UK, we offer high-quality products at an affordable price for a product which is made to last and to be loved.  Sustainability, longevity and preserving our heritage are values at the very heart of our business.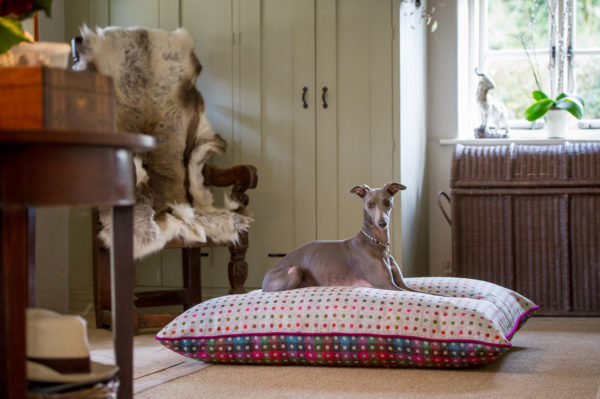 How did you come to choose products?

Our product design is led by the four cornerstones of practicality, innovation, comfort and style.  We try to design products that are innovative in some way – whether it be in their purpose, portability or practicality. We then make the design as comfortable as possible and finally we will source the fabric that suits the design.  When thinking about a new product, I imagine that product in a very traditional home and in a more contemporary setting.  One or other must work well (and hopefully both!).
What's your dream for your brand?

Eventually, I would love every household in the UK with a dog to own a Lounging Hound product. That's a long way off yet but it's definitely a dream.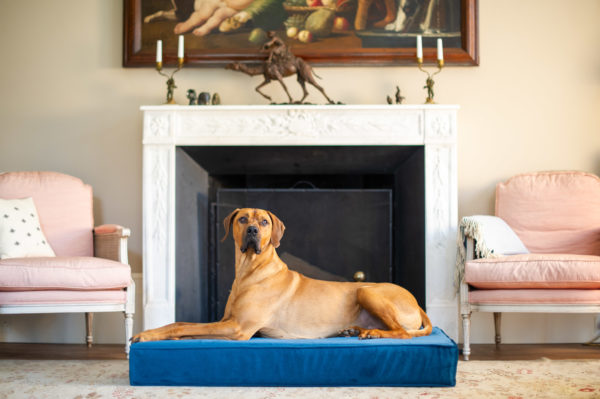 What's been the highlight of your career so far?

Taking The Lounging Hound from the kitchen table to where it is today is still my highlight. I knew that I wanted to run my own business from my early twenties.  What I didn't know was just how much hard work, determination and dedication would be involved and how all-consuming it would become. That said, it's definitely the most rewarding and exciting thing I have done from a work perspective.
What's the best mistake you've ever made?

Attending Top Drawer in 2018 as part of "Spotted" was not a commercial success however it was where I met our brilliant PR Kate so I'm always glad we exhibited!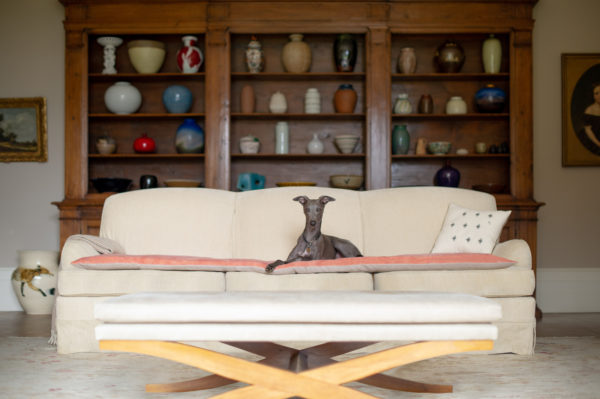 If you could collaborate on a line of product with anyone, past or present, who would be your dream design partner?

I would love to collaborate with Liberty on a line of products in Liberty prints.  I love using velvet fabrics and some of the designs in the Liberty Archive Collections are just beautiful. I love the Capello Shell Vintage Velvets from their current collection.  A Liberty print Sofa Topper in this fabric would work very well I think.
Which of your products are most popular and why do you think that is? 
Our Sofa Topper is our most popular product. It is an innovative product which successfully combines practicality and style into one design. Our Sofa Toppers have universal appeal and we have customers who are interior designers, first time home buyers, design-conscious city-dwellers and the elderly. We are just about to launch our third range of Sofa Toppers in a velvet fabric finished with a printed overlay to give a subtle mottled painterly feel. The range will be soft and romantic – perfect for Spring/Summer.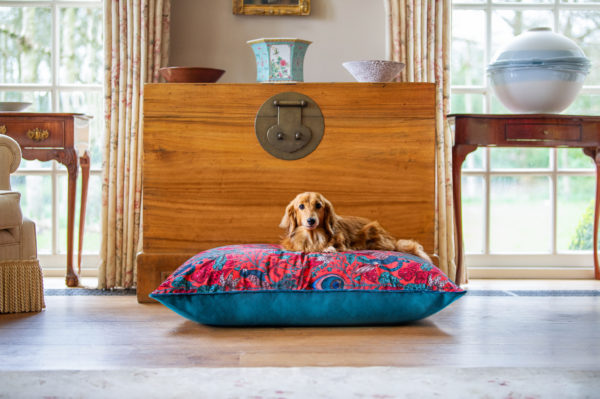 What's next for The Lounging Hound

We have just confirmed two major retail partnerships which will be announced soon. I can't say who they are right now but watch this space!
Quickfire round
Tea or coffee?

One coffee to wake up and then tea.
Cinema or theatre

Cinema.
Favourite song right now

Anything from The Greatest Showman soundtrack.
Best place to eat

Gilbey's Restaurant in Old Amersham, Buckinghamshire
What's the last thing you bought for your home?

An Indian inspired hand-blown glass lamp from Loaf.
Tell us something not many people know about you

I love second-hand clothes shops.  Some of my best wardrobe pieces have been found tucked away on a crowded rail just waiting for a new home!   
---
Find The Lounging Hound here 
---