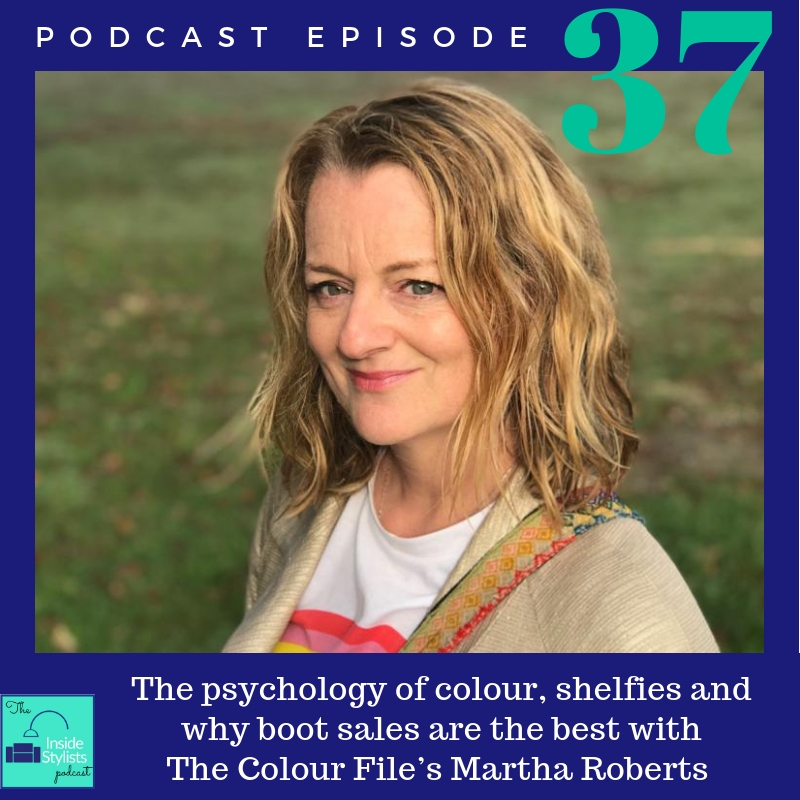 The psychology of colour, shelfies and why boot sales are the best with The Colour File's Martha Roberts
It's not what you've got – it's what you do with it that makes a shelfie fantastic. 
Martha Roberts is a dark horse. I thought I was just popping round to her pastel perfect home to discuss all things shelfies after her new interiors book of the same name, but ins,tead we talked interiors, about how colour affects our moods and so so much more. Go have a listen now!
Today's guest is Martha Roberts
You can find here –
A few things we covered in this episode :
Cardiff Newspaper

Centre for Journalism training

The Sun

Bowel Babe Column in The Sun

Mind book by Martha

Nicky Waterman Sugar Addicts diet

Martha's button card

Cotton reels

Chiswick Car bootsale

Shepperton bootsale A3

Denham on A40

The Colour File

Susie Greaves- Psychologies

Style mum Pascale Banks

The unmumsy mum

John Lewis

Topology – Good interiors hashtags

Jane Graham Moore

6 c's

Clearing – removing the clutter to show of

Commentary – what are you trying to tell

Cohesion – How it all hangs together

Colour – fundamental to shelfies

Curating – Found objects

Sophie Robinson – tiles on instagram 

Argos workshops
Listen to this weeks episode here or click on iTunes 
Want to help the show or just say hello? We'd love you to comment below
Want to help the show or just say hello? We'd love you to comment below

Fancy leaving us an honest review on iTunes? – it really helps the show and we read each and every one of them.
Subscribe on iTunes here and don't miss an episode