8 of the quickest ways to get your home ready before the big day.
With just three days left before the family descends – and with a ton of cooking, baking and gift wrapping still to do here's our sure-fire ways to get your home spotlessly clean before Christmas Day.1
Start with the worst room first – usually the bathroom
No-one likes to clean the bathroom so it's a good idea to get the room that most guests will be visiting out of the way first.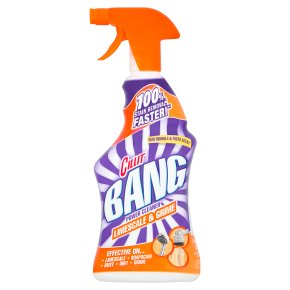 The normal rules of start at the top (as in do the dusting first) then work your way down still apply in the bathroom and cloakrooms but just give the walls a quick wipe with a sponge cloth. Steamy showers leave limescale deposits behind and they build up throughout the year and leave watermarks, especially in hard water areas so a wipe the tiles every few months keeps the shine going.
I'd love to say go eco here but if you're in a hurry and want it done asap grab a bottle of bathroom cleaner. Cillit Bang Power Cleaner Limescale & Shine (from supermarkets around £3) is the best I've ever tested and although I try to remain natural wherever possible sometimes you have to bring out the big guns.
If you do want to go for a more au naturale route vinegar in a spray bottle works a treat. Spray then leave for a few minutes before wiping off – oh and open a window and light a candle afterwards. Vinegar is not a guest welcoming scent.
2. Get your loo singing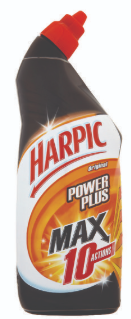 Like the Cillit Bang, nothing cleans a toilet like Harpic Power plus (around £1.50 from supermarkets) Strong, powerful and has a disinfectant to boot. If you squirt a load of this under the rim and in the bowl then leave it to do it's stuff while you clean the rest of the room all you'll need to do is give it a swish with a toilet brush and your loo will look like new!
3. Make your floors shine
Don't you just love it when a regular cleaning product is improved to make the chore of housework just that little bit easier? Enter the new Vileda Easy Twist mop (£19.99 from Argos). You literally soak the removable (and machine washable) pad in soapy water, twist the handle in two opposite directions and all the excess water is removed. Press the button and it pops back into position.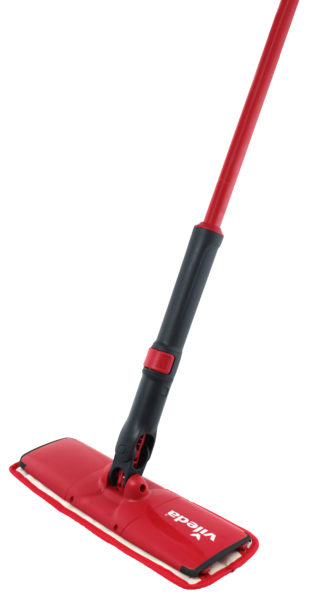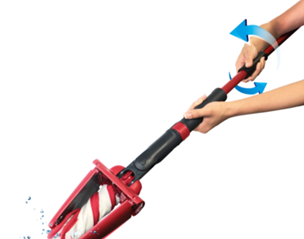 I've given this new mop a really good test and I have to say it's a sturdy piece of cleaning kit. I don't use a bucket I stick the mop end under the tap then add detergent and twist to release the water. It's a really comfortable mop with a 'PowerZone fibre strip' which is essentially like having a line of scourer for extra cleaning power.
Because you can wring out so much water your floor doesn't get so wet and dries really quickly. Great for a quick tidy or cleaning up spills.
4. This sucks!
When it comes to choosing a new vacuum cleaner there's so much choice. Did you know that we're swayed by the same style cleaner as our parents had? So if they had an upright vacuum you probably prefer them too!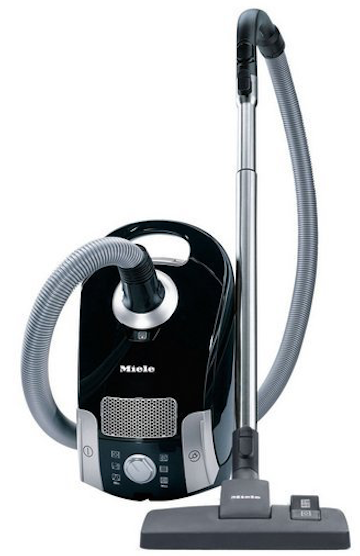 I'm a massive fan of cylinder vacuums and when our Miele C3 pet vacuum died last month (read – fell down the stairs when I pulled the cord too hard!) I knew we would go out and buy another Miele instantly. The fact that it was still going strong after ten years shows how reliable they are.
I've tested pretty much most brands of vacuum cleaners since I've been an interiors stylist and writer (I wrote the 'Classy Cleaner' page on Woman and Home for five years and there wasn't much I didn't test) and I have to say Miele stands out head and shoulders above the rest for me. Firstly they're bagged. Apart from the fact that I don't want a face full of dust when I empty the container, I think bagged vacuums have better suction.
This close to Christmas we didn't fancy spending £300 for a like for like replacement so we went for the baby brother of the C3 – the C1 Junior power line (£129 Argos). It feels light enough to carry around the house yet sturdy enough not to fall down the stairs when cleaning them and because it's smaller it sits on steps better too and can be tucked away in a cupboard more easily.
It's not a "pet" vacuum but with a kitten and a dog at home I can definitely attest to it being a fantastic vacuum for cleaning up pet hair. The 3 meter hose reaches up a full flight of stairs and it comes with three attachments including a great upholstery one. To say I'm pretty happy with it would be an understatement.
5. Get a deep down clean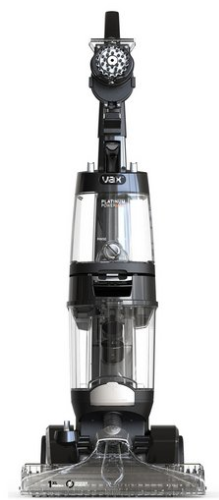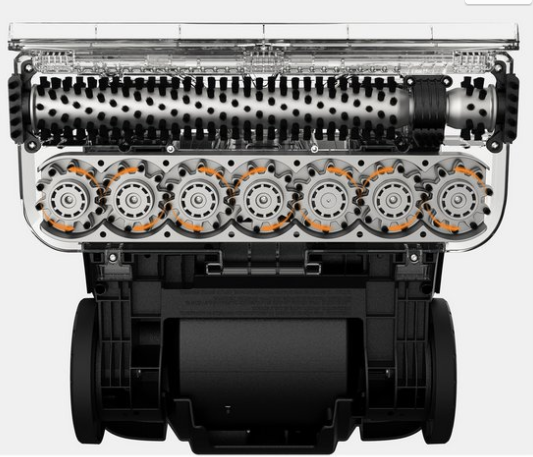 At this time of year most people want to get their houses spotless so the annual jobs are often done now – like deep cleaning your carpets. For this the best machine for the job is definitely the VAX Platinum Power Max carpet washer (£249, Currys). In recent reviews it was voted better than leading hire cleaners and I have to say that I agree. We hired a carpet cleaner last year and although it did a good job this Vax model was easier to use and left the carpets looking much brighter. It can clean upholstery as well as carpets (I mentioned the dog – need I say more!)
It is quite heavy but I put that down to it holding a ton of water and also I think it gets closer to the floor because of this. You need to fill it up with hot water and once finished the carpets dry in a few hours. We used it at night so we were asleep while they dried and the rooms smelt great in the morning.
It has 'spinScrub bristles' that rotate to shift and collect the dirt from different directions which is what makes it so efficient. If you have stubborn stains there's a handheld 'pre-treatment' wand that lets you get concentrated cleaning on that area.
The machine comes with a bottle of pretreatment solution and two bottles of platinum solution so you can get going straight away. Happy cleaning.
6. For hands that do dishes

No matter how much you can fit into the dishwasher there's always something big and sticky that needs to be washed by hand. To avoid seriously dry skin I have three recommendations.
Use gloves EVERY TIME. I can't stress what a difference it made to my hands when I used rubber gloves to wash up even a single item. My hands are prone to a touch of eczema and this has made a big difference. Up until recently, I've been swearing by Marigold's bathroom gloves as they have longer cuffs and keep sleeves dry but now I've switched to their gloves for sensitive skin (around £2 from supermarkets). They're latex free – which I didn't know till recently lots and lots of people are allergic to, really strong so they last ages and they have longer cuffs too. The cotton lining makes them soft on the inside too. There's also a pattern ingrained in them so you have a good grip. Winner on all counts
Get a sensitive washing liquid. I've tested a number of eco, natural ones and even they make my hands dry and if I'm being honest they don't do as good a job of cleaning as the less eco versions.

 If you're not a fan of washing up gloves t

he best washing up liquid I've used is Fairy clean and care ( two for £2 in Tesco at the moment usually £1.50) The items I'm cleaning up – especially at this time of year, tend to be super greasy and this cuts through it effortlessly. I use the Aloeand cucumber but there's also a Rose and satin version.
Lather your hands up.

 

I was once told by a friend to put hand cream on before you put rubber gloves on as the heat of the hot water makes the cream soak into your skin more and boy was she right. Of all the hand creams I've used the L'Occitane Shea Butter Intensive Hand Balm, (£23 for 150ml, John Lewis) is the best. Apply a lot more than you ordinarily would before slipping on the gloves and when you take them off you'll be surprised by how much has been absorbed.
7. Effortlessly clean your oven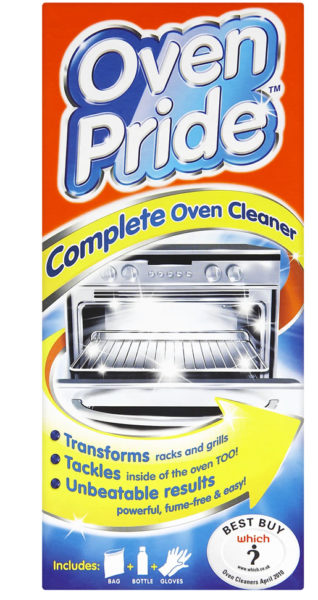 Another chore at the top of the most hated list – cleaning the oven. But get the right cleaning tools and this will not be a laborious job. Oven Pride (£3, Wilko) is the fail safe, little to no scrub solution to this stubbornly greasy job.
You literally soak the oven racks in the giant plastic bags provided and cover with the solution and leave for a few hours. Using rubber gloves (due to the sodium hydroxide) you can give them a wipe and most of the dirt comes off. Anything stubborn can be encouraged with a wire wool scourer (another essential tool for the big clean up)
The inside of the oven is treated in a similar way – coating the surfaces with the solution and leaving it to soak. Once it's wiped off and rinsed your oven will look like new.
I always put the oven on for 20 minutes after the clean on the hottest temperature to remove any cleaning smells. An oven proof dish full of water and a good squeeze of lemon also helps with the smells. Of course the best way to combat this is to bake some gingerbread cookies – as a reward for all your hard work.
8. Before you go to bed
A fail safe I've been doing for years the night before a dinner party or Christmas meal is to iron not only the table linens but my outfit for the next day. Time flies and all of a sudden your guests are due to arrive in 20 minutes and you haven't had time to shower let alone sort out your outfit or set the table.
I set and style the table either the night before or after breakfast on the day so it's done. If the table is set the whole room looks great and magazines and kids toys can always be stuffed into a cupboard last minute if necessary.
So, there you have it. A few great ways to get clean before the big day or clean up the mess afterwards.
Have a great time and remember if you have to clean blast out your favourite tunes and enjoy yourself. There's nothing as therapeutic as a good clean and it's like exercise most of the time.
Happy Christmas
EmmaMT x