Summer 2020 will certainly be one to remember. Join with us as we capture the best bits of the season with Stylists Army.
Hello friends. Thanks for joining us once again for #StylistsArmy. This week we celebrate the good old summer holiday! I think it's fair to say that the summer of 2020 will go down in history as one to remember. I'm glad that we are marking the season with 9 fabulous images from our Stylists Army members for that very reason.
Life continues to creep towards normality again this week as children and young people in the UK prepare to return to school. I write this on September 1st (September?!) and am amazed that we are at this time of year already. I always feel that going back to school after the summer is a great time to plan and set goals as we think about the remaining months of the year ahead. It's an opportunity to buy some nice new stationery and sit with a coffee for an hour to mark some intentions. Anyone else need an excuse to buy new stationery? No, me neither 🙂
But let's not wish summer away just yet. Sure, there's lots to look forward to with the onset of Autumn, but for now, let's reminisce over those summer days with this week's offerings from Stylists Army.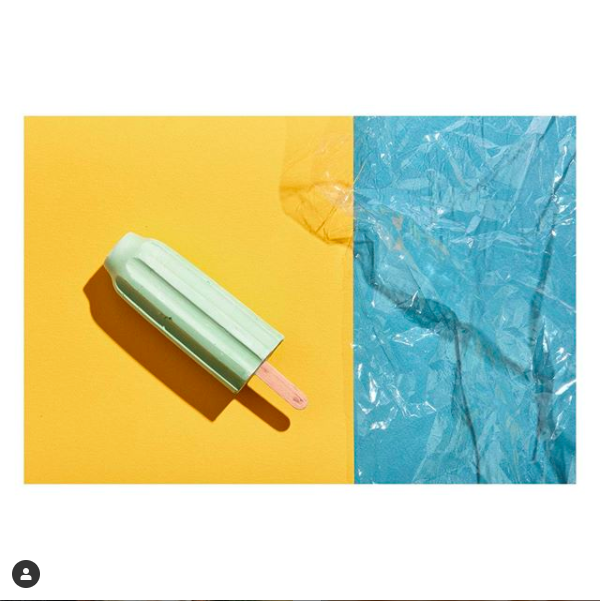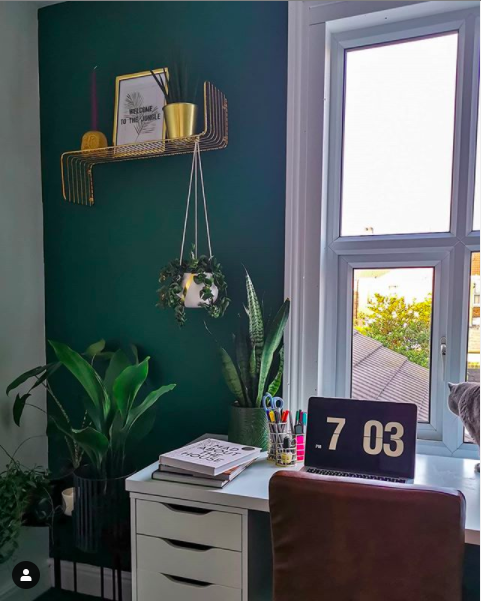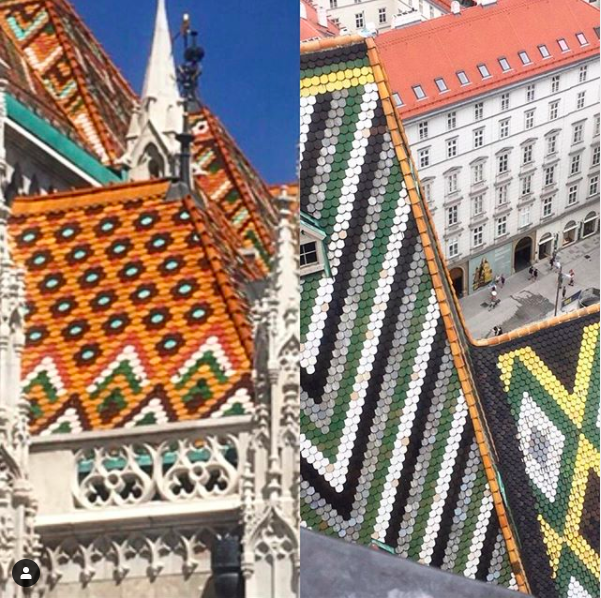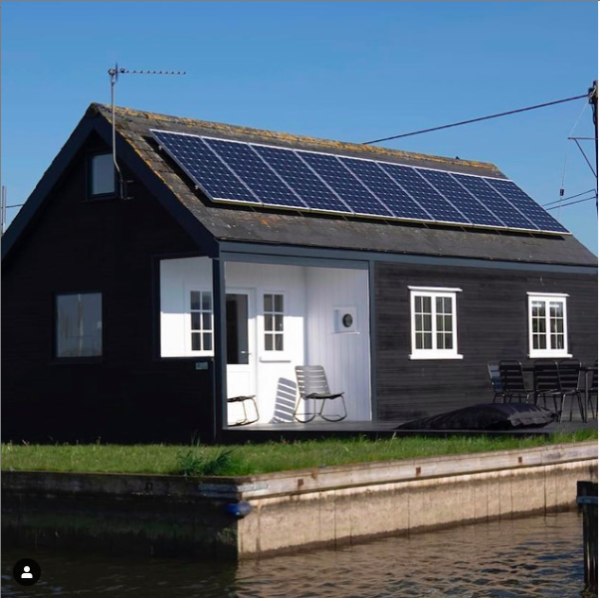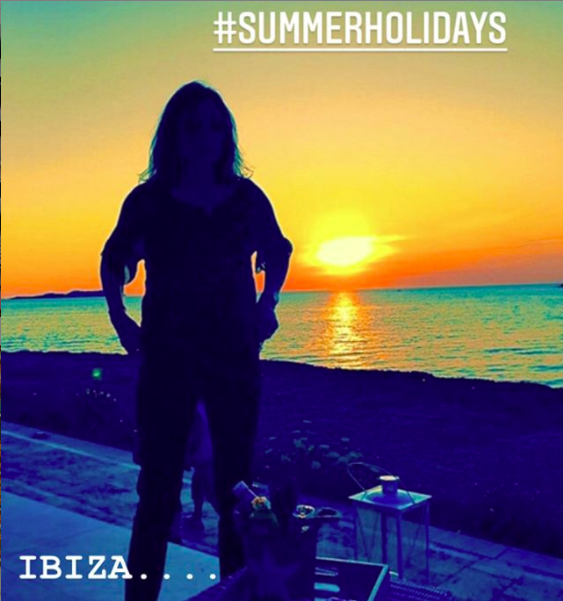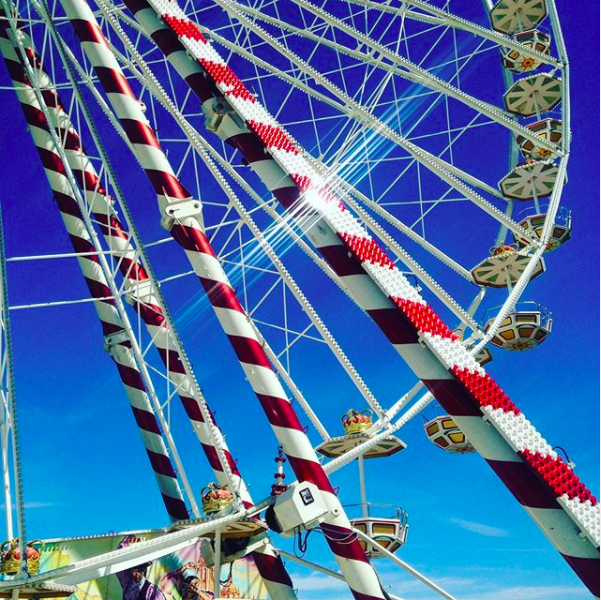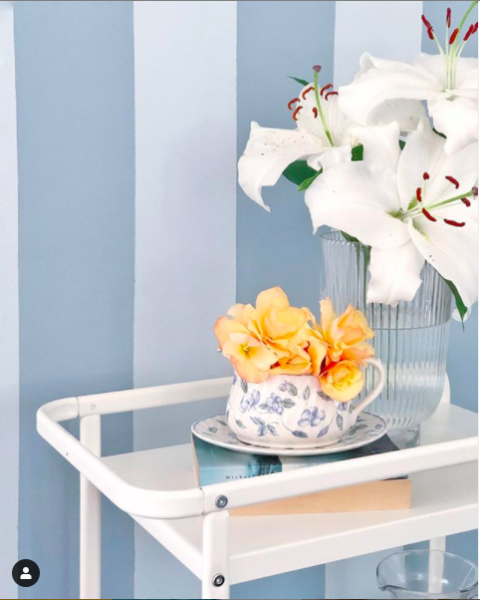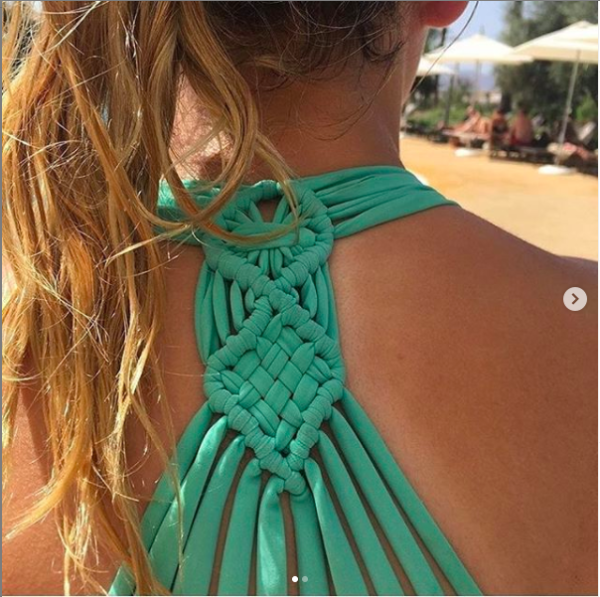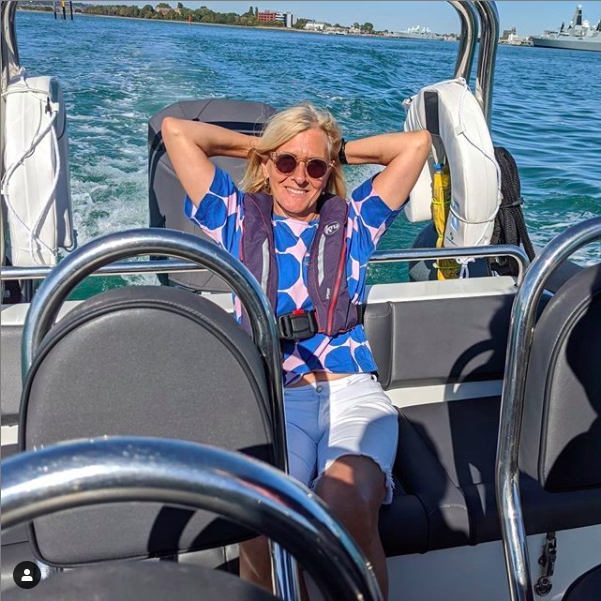 How does your garden grow?
Don't forget to join us again next week as we post on the theme of #HomeGrown. I'm especially excited about this one as I know that lots of you have taken to growing flowers, fruits and vegetables over lockdown. Plus homegrown produce is a great prop to style! As usual, don't forget to use the hashtag #StylistsArmy and #HomeGrown so that we pick up your posts on Instagram.
Here's what's coming up in the remaining few weeks of Stylists Army…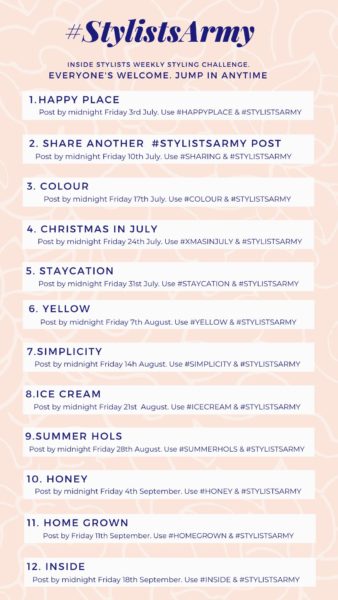 Until then, take care and stay safe my friends,