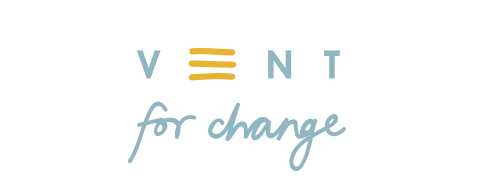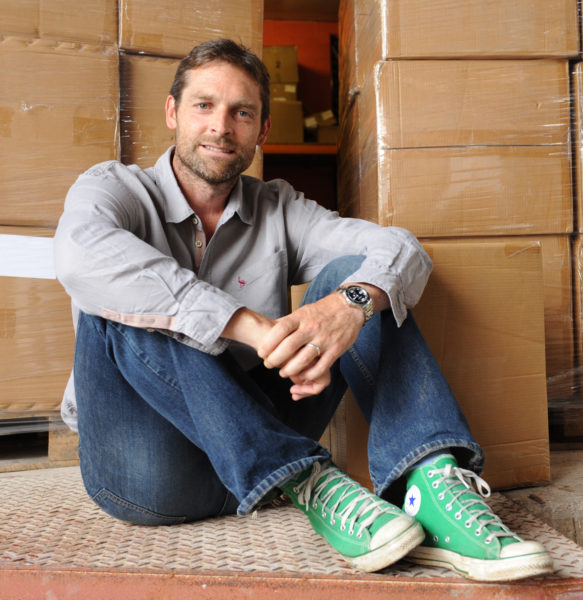 When Evan Lewis took over a pencil making factory and found he had over a million extra pencils (as you do!) he knew exactly what to do with them. As you'll see and read below the products are made from recycled plastics – think old cd cases and used coffee cups, and are turned into something useful, beautiful and totally desirable and the story of behind the scenes and what an amazing change VENT for Change is makes your heart sing just a little bit.
VENT for Change might be new to you but rest assured it's going to be big! Any company that's so seriously eco-friendly and gives so much back is just crying out to be featured. Don't you think? I caught up with Evan to find out all about where he came from and where he's headed.
You can find VENT for Change here and see all their collections including THE pencils, stationery, bags and pens. Scroll down to find the best contacts for press loan requests and images. You're going to want to!
Tell us about your brand
VENT for Change is an ethical stationery brand that combines beautiful design with impeccable eco credentials. First and foremost proceeds from the sale of our range go towards supporting children's education projects worldwide. We make everything in our collections from recycled and or sustainable materials, much of it here in the UK
How did you come to choose products?
We design everything in-house and our look and feel is our very own. We strive for a beautiful retail-led feel that makes consumers want to buy, it's not just about being ethical and eco-friendly, everything has to look great too. The reason we're in stationery comes down to the humble pencil. I have a pencil making factory in Worcestershire turning recycled plastics into pencils. In 2016 it was apparent to me we could make more pencils than we could sell to existing customers, in fact we could make about 1 million pencils each year more than we needed. That got me thinking, what could I do with a spare 1 million pencils, something inspirational? As pencils are the most iconic educational tool going back centuries I thought they could be used to help educate children worldwide and VENT was born. The rest of the stationery range followed
What's your goal for your brand?
To improve the lives of countless children worldwide by helping provide the education they so desperately deserve and cannot access through no fault of their own. To become a house-hold name, a mainstream stationery brand that stands for something important. A brand that encourages other entrepreneurs to put purpose before profit.
What's been the highlight of your career so far?
I've been an environmental entrepreneur since 1999 and the journey has been a pleasure throughout, not always easy but hugely rewarding. I turned my attention to people as well as planet in 2016 with the creation of VENT and meeting those involved in the development sector has been eye-opening and massively humbling.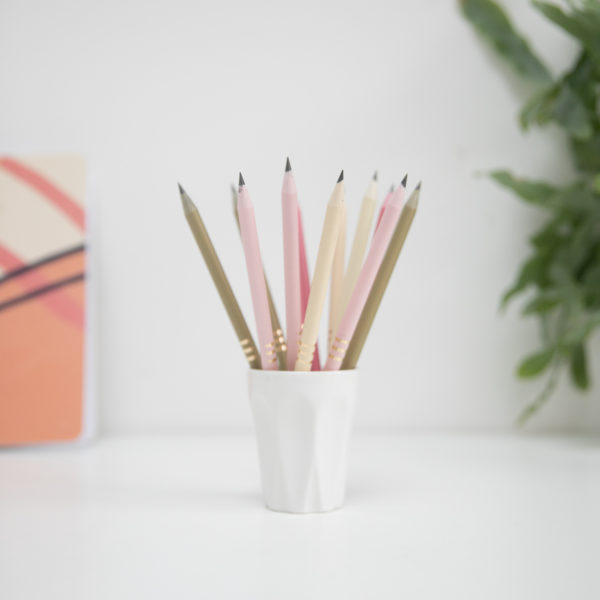 If you could collaborate on a line of products for your brand with anyone, past or present, who would be your dream partner and what would you create?
It would be with founder of Patagonia clothing, Yvon Chouinard. His moral compass and efforts to protect the environment and with that the people who inhabit it never wavers, in fact it gets clearer and his message louder with every day. I'd ask him to help create a rugged clothing range for men and women who want to get out there, get their hands dirty, and make a difference any way they can.
What's next for your brand
We've just launched into retail from being an online only brand, that's keeping me pretty busy. I run a free education awareness day for UK school children, last year 80,000 signed up to take part, I'd like that to grow in the years ahead so every child in the UK has participated at some point. I also run an Ambassador for Change programme sending free pencils to schools in all corners of the globe via a network of volunteers and NGOs. I'd like that to grow and reach more children. If I get a minute though I'd like at some point to get out to some of the projects we're supporting and see the amazing work being done.
---


Tea or coffee? Coffee
 Cinema or theatre. Netflix (no time for Cinema or Theatre)
Favourite song right now. God is a DJ by Faithless, it's my alarm clock and wakes me every morning.
Best place to eat. Apart from at home with my family it would be any beach shack in India or Sri Lanka serving Fish Curry.
What's the last thing you bought for your home? My wife is an interior designer so I tend to get the boring stuff, the last thing I bought was a cheap intercom connecting the garage door to the main house, functional but not at all glamorous, I'm still trying to find time to install it.
Tell us something not many people know about you . In 2013 I completed the world's toughest cross country skiing marathon above the arctic circle in Greenland, I'm terrified of heights. 
What's your guilty pleasure?  Shop bought treacle tart with Cornish clotted cream.
 Are you able to send out samples for shoots? Of course
---
 How can interior stylists and writers get in touch to feature your products?