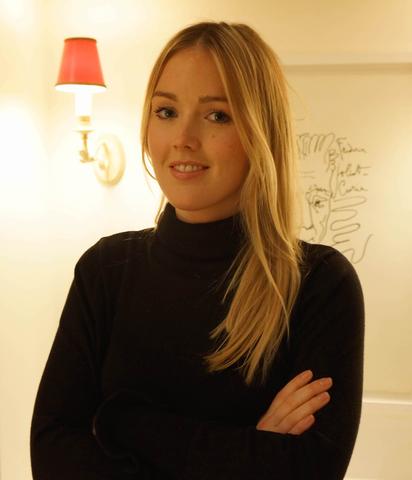 Spotlight on Rosanna Lonsdale
We love a bit of art here at Inside Stylists. When we discovered the technique used by the incredibly talented Rosanna Lonsdale to create her beautiful lamps we knew we HAD to have her on Spotlight on. It's art on another level! I mean did you know that she designs them from the inside? Just see below!
We caught up with Rosanna to find out how it all started and to see her fabulous collections. You'll have a problem choosing just one favorite.
---
Tell us about your lights
I wanted to create designs that are classic eclectic – that have the grandeur and quality of something traditional but with a more colourful contemporary twist. It was important that they weren't just functional but a piece of art too.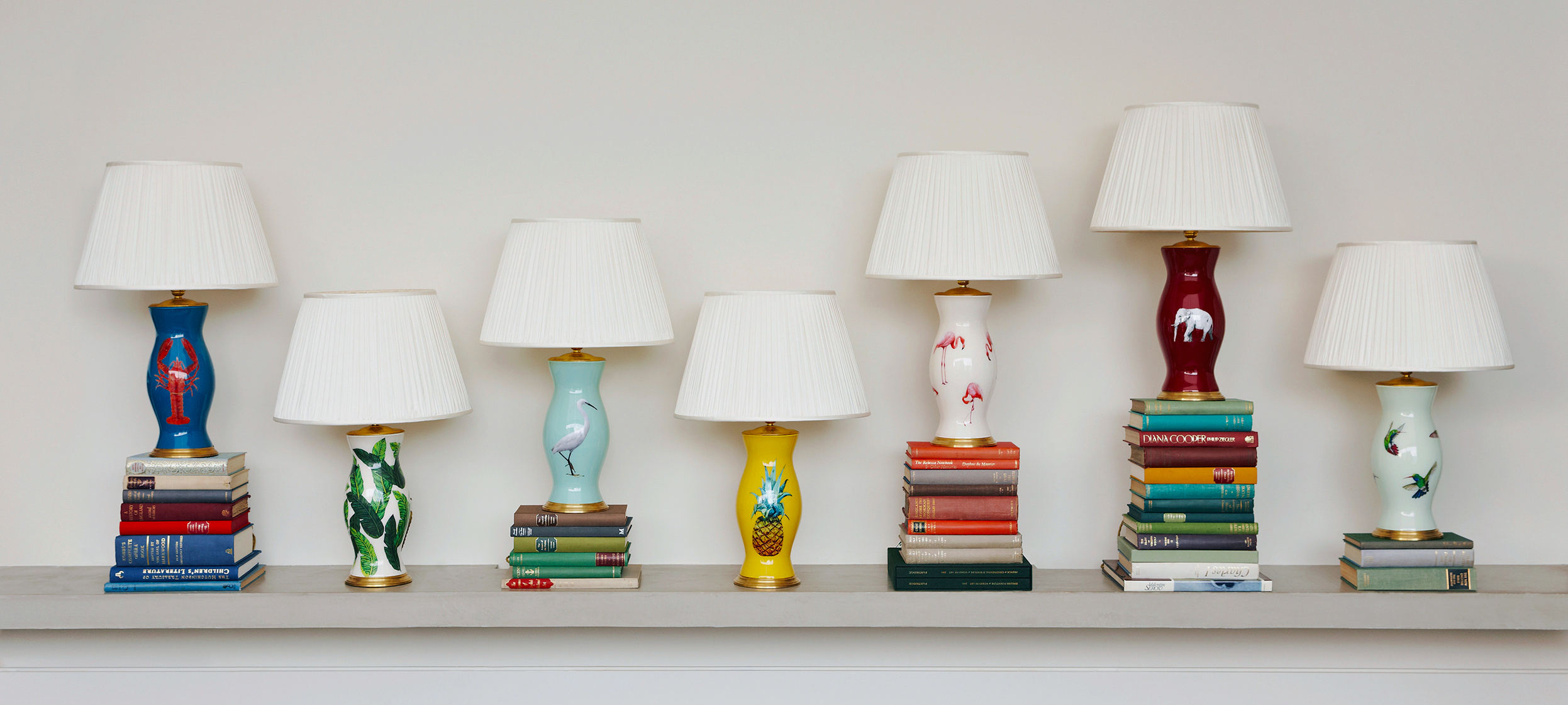 How did you come to design them?
My Grandmother used to make these beautiful one-off lamps using the 18th Century process of decalcomania.  I decided to leave my job and take a leap at modernising her designs, giving people more choice and customisation.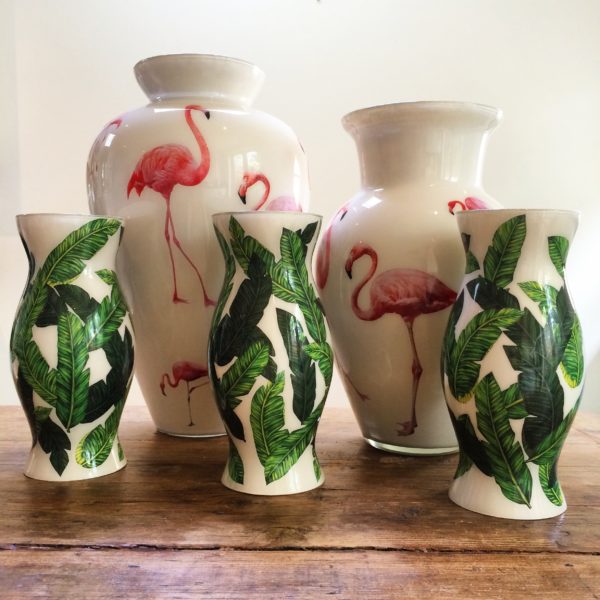 What's your dream for your lighting?
To have many lines of lamps; from pendants, wall and standing that are all beautiful pieces of art in their own right.
Can you describe your design process for us – from an idea to be available to buy?
I design the shape I want the glass to be, which all gets hand-blown. This is then decorated and painted by hand from inside the glass in my studio in London. As these are all hand-made, it means that we can offer a completely bespoke service where you can choose your own background colour. This is particularly popular amongst interior designers, who want to match the paint to wallpaper or curtains etc, or have a personalised motif or design. We then wire it to create the lamp, fitting top quality brass bases and silk flexes.
Where does your inspiration come from?
My first collection was a tropical whimsical theme – aimed at bringing a bit of the outside in to create something fresh and uplifting. 
What's been the highlight of your career so far?
Getting 9 pieces picked to be on the central champagne bar at Decorex.  Here all the top suppliers of London exhibit and it was wonderful to have one of the best design teams in London pick them out!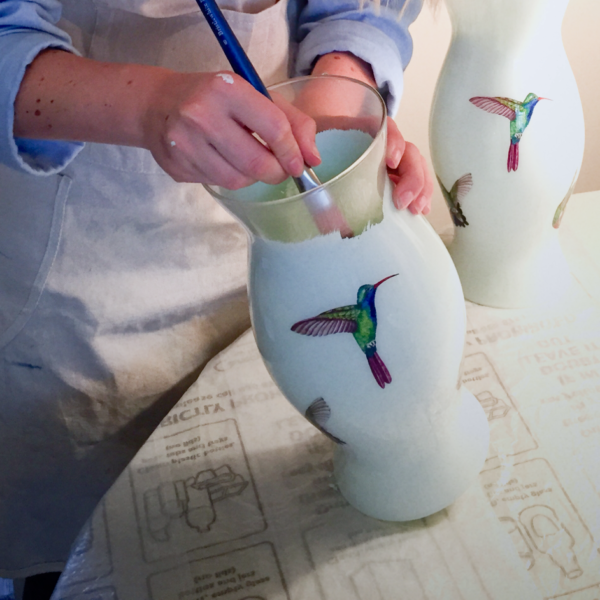 What's the best mistake you've ever made?
Not checking every part when a new component came in.   I left it too long to exchange – so then had to re-order. Lesson learnt! 
What advice would you give to an aspiring lighting designer?
To go with your gut, and keep designing things you like, even if you don't yet know how they will be received.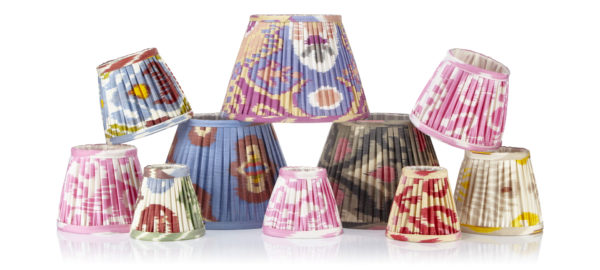 How can people make the most of lighting in their homes?
I would suggest getting the electrics done properly and invest in putting extra sockets in if need be.  You can then put lots of layers in, with standing, wall and table lamps all being switched on from the mains.   I would also make sure they are all dimmable so you can change the mood and feel.
You don't always have to opt for cream or ivory shades. You can really make a space more creative with colour, and using leftover fabrics to create beautiful lampshades is an amazing way to do this. I would also recommend using adjustable shade carriers as shades need to sit at different heights depending on how low or high a surface is.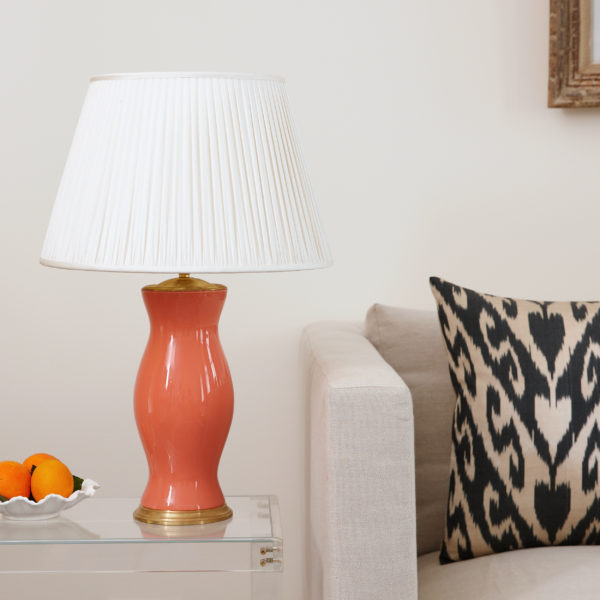 Which of your designs are most popular and why do you think that is?
My Pink Ladies lamp in the large size (seen being painted below) has been the most popular. It is my absolute favourite and works very well as oversized bedside lamps and they can make a room feel much bigger. I think customers love the combination of pink, brass and ivory together along with the whimsical and fluid nature of the flamingos.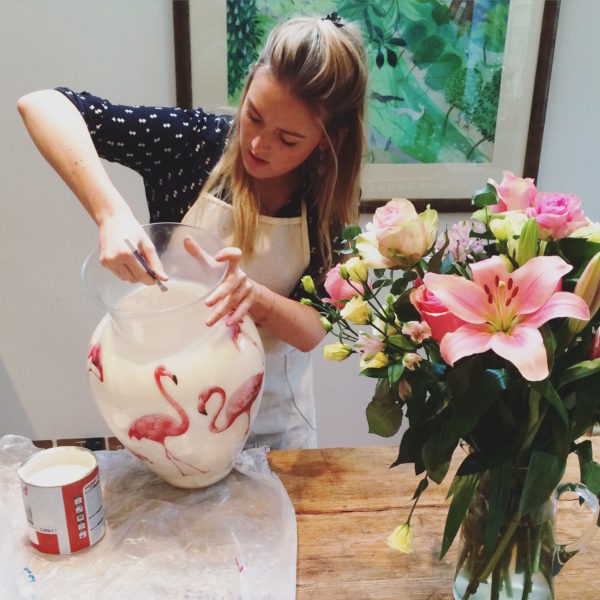 Tell us something not many people know about you.
I was an extra in the Harvey Nichols 'walk of shame' ad.  It was filmed in freezing snow in the early hours of the morning. 
Are you able to send out samples for shoots?
Yes happily.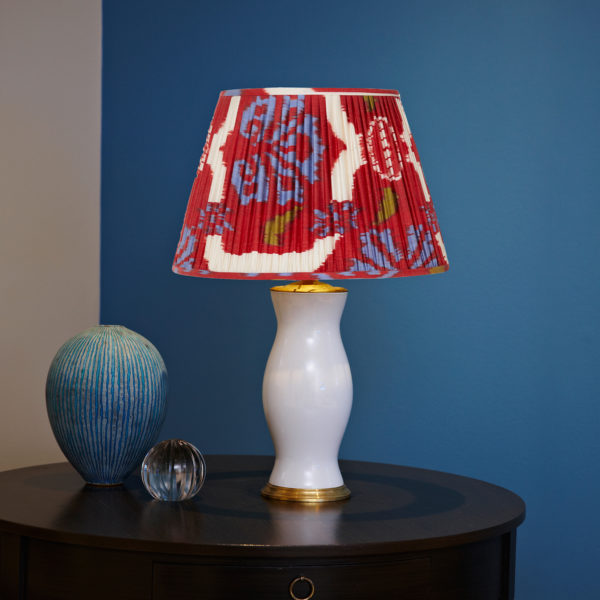 How can interior stylists and writers get in touch to feature your products 
Contact the wonderful Az at AZPR – [email protected]
---
Find Rosanna Lonsdale products here