Spotlight on… Artist Lizzie Owen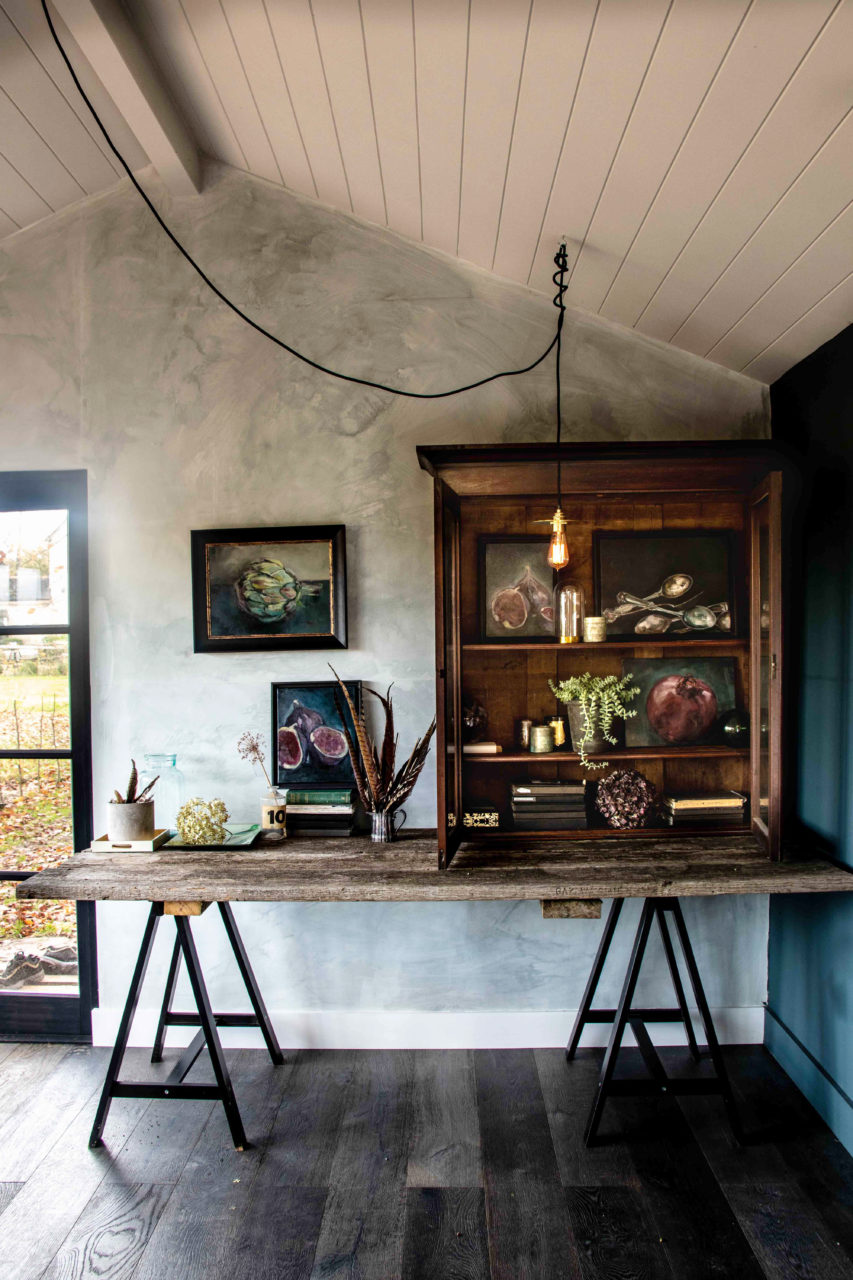 ---
How did you come to be an artist
From a very early age, drawing was my escape throughout my childhood within a quiet, rural farm life. My head was always in the clouds and I loved drawing imaginary worlds and people, so studying art seemed the most logical thing for me to do during my school and uni years. I chose Fashion Design because I loved figurative illustration and anything to do with constructing something I'd imagined. I wasn't so keen on sewing though! Bit of an issue if I wanted to be a fashion designer!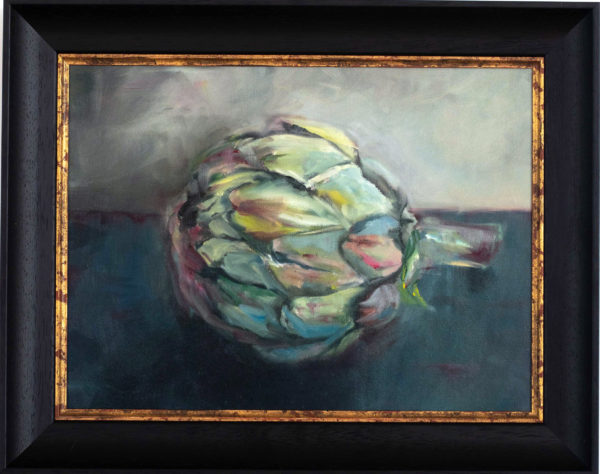 What's your style? 
I have two wildly different styles. My oil paintings feature dark hues, mainly still life pieces using a loose, impressionistic style. They look great styled within rooms using the latest in heritage paints. Subjects can vary from garlic bulbs to vintage spoons or copper pots. I'm currently working on a collection of chef's essentials, so very much in the kitchen at the moment! I sell these physically from Home Barn (https://homebarnshop.co.uk/) and take commissions via Instagram @lizzieowenart I'm also on The Inside Stylists Artists list as I'm happy to loan or hire my pieces for photoshoots. 
My fashion illustrations are created using black ink with a calligraphy pen. They work well as prints and stationery. I'm currently working with various PRs and events companies as a Live Illustrator using this style, which is always great fun to do.
What's your fave thing to create?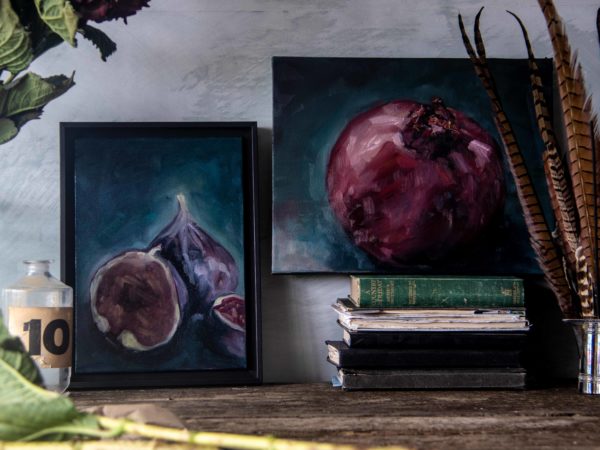 Still Life – I'm a big fan of the humble fruit and veg oil paintings – I love the vastness of their forms, and the unexpected colours and patterns they feature, from their skin to the insides. And the fact that each one has a unique role in the food chain – plants are absolutely vital to our wellbeing, most roots years ago, such as the plain old carrot, was used as medicine before they became part of our every day. So I have a huge respect for them!
Can you describe your design process for us – from an idea to being available to buy?
I like to buy the product and style and shoot it first before the subject either rots or moves before I have a chance to paint it, so work from an image on my iPad. Making sure the product is in perspective on the easel first before I start to paint sets me up to then be able to relax into the image and create something at my own pace. This can be from a day to a week trying to make it right. Once they're done, I need to leave the room and come back to it later. This allows a fresh perspective to either 'touch up' or leave to dry. They then take another 3 to 4 days to dry before I take them to the framer.
Where does your inspiration come from?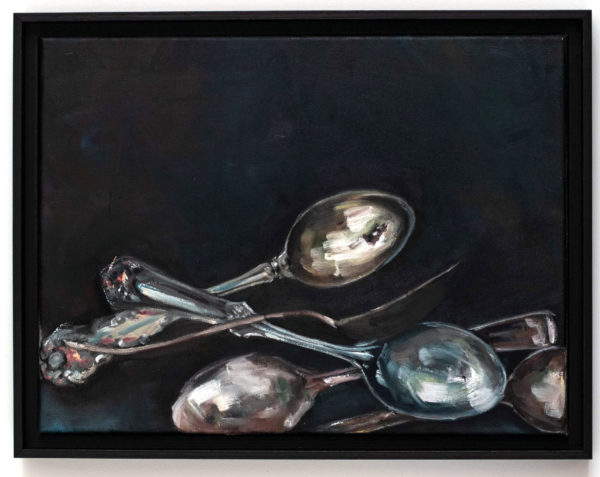 Being a farmer's daughter has always inspired me with British food – I'm in awe of nature and the science behind it all, especially as I grew up surrounded by potatoes and oilseed rape. At the same time though, it's also quite frightening how our food will survive due to climate change and what it will mean further down the line. Our soil has been so over harvested, nutrients aren't what they used to be. I hope that my oil paintings will raise this awareness and that what seems so ordinary and abundant, will bring thoughtfulness and gratitude to what our earth provides us.
For the fashion illustrations, inspiration always comes from those around me and the life I lead – I'm very lucky to be surrounded by gorgeous, creative people who don't need fast fashion to look awesome. Yoga, Running, Activism, Fashion, they're all featured in my repertoire.
What's been the highlight of your career so far?
Finding out I have people who collect my work, and being supported by incredible talent – I couldn't do this on my own!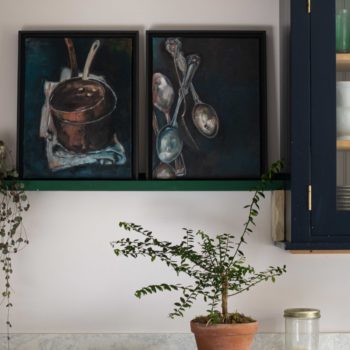 What's the best mistake you've ever made?
Packing in a well-paid job and going out there and just doing what I should be doing! Even if Artist sounds a bit 'broad and competitive', it's what I should have been doing a long time ago!
 What advice would you give to an aspiring artist/illustrator?
Try out as many different kinds of mediums as possible and find out what brings you the most joy, and never feel you have to stick to just the one. I was petrified of oils until I did an oils course, and realised it was something I absolutely loved. I also love creating ink fashion illustrations, the two are so different, but that doesn't matter.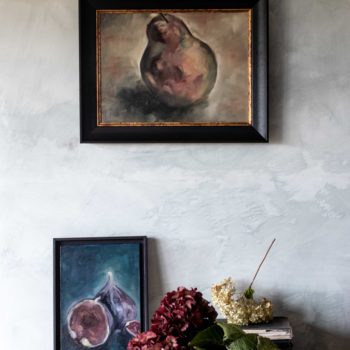 If you could collaborate on a line of  artwork with anyone who would be your dream partner be?
Manolo Blahnik – I'd create an oil of his latest pair of Manolos!
Tell us something not many people know about you?
I'm a Reiki Master. I absolutely love it, mainly because it's just so relaxing and I love to see how chilled whoever I practice is after an hour's session – it's just so magical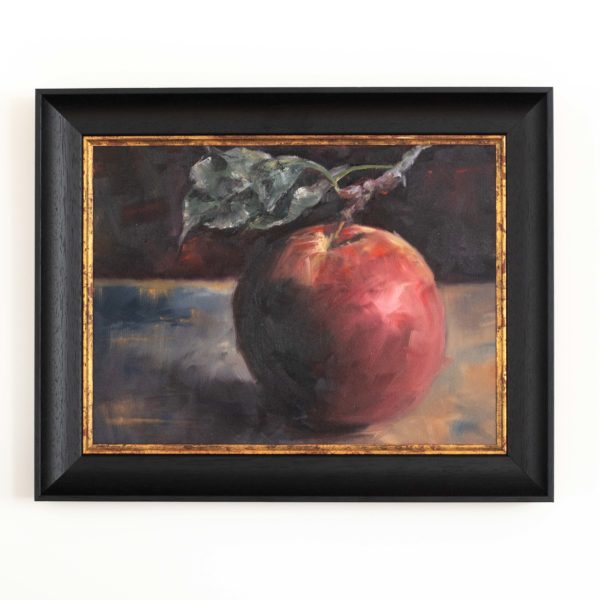 Which of your designs are most popular and why do you think that is?
I painted an oil of a simple apple and it sold full price immediately. So many asked me for that piece, I could have sold it a few times! But that's the beauty of oils, not one is the same as another, they're always an original. I think it was popular because the subject was just the so modest, and it was quite moody.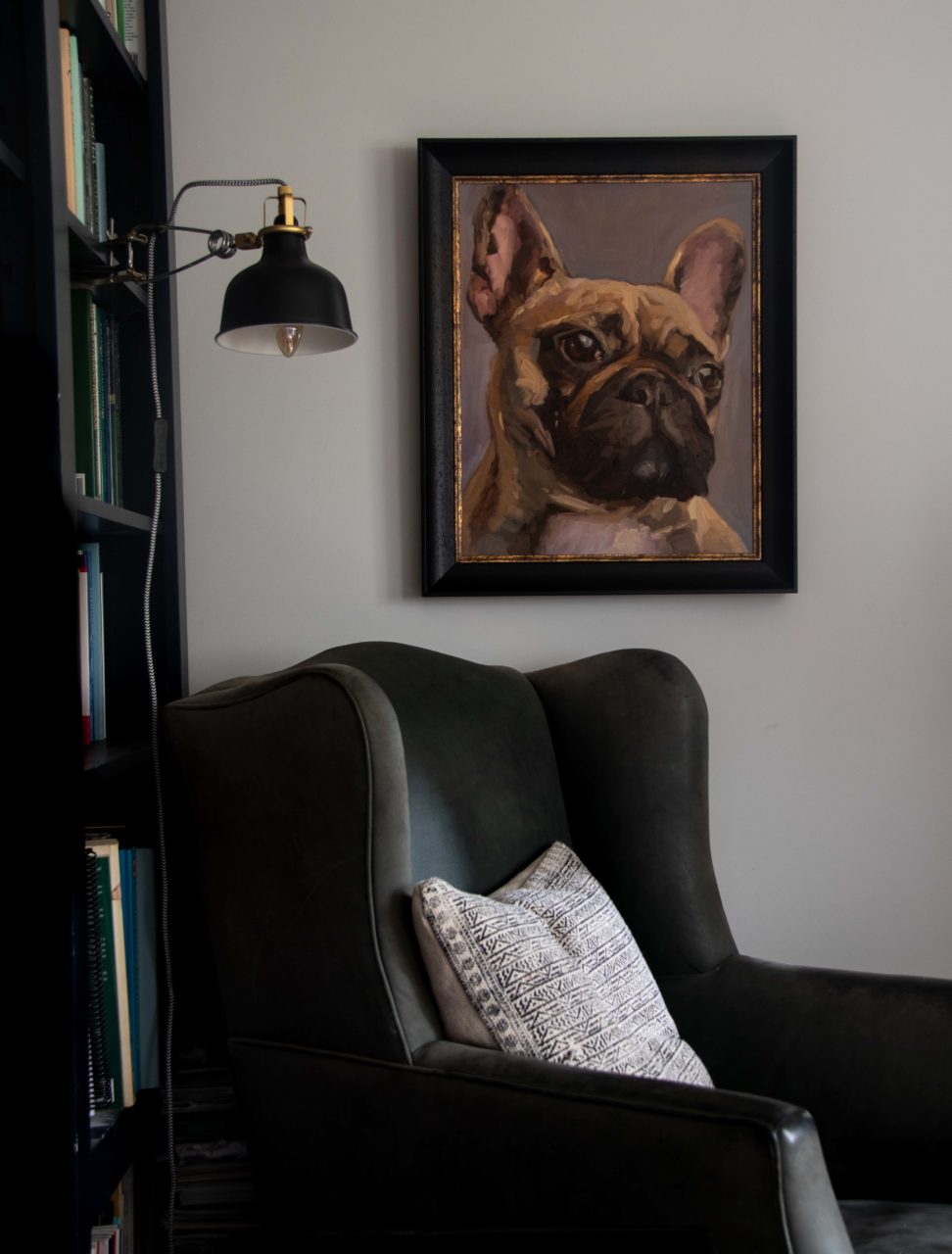 Do you have art/illustrations that are available to loan for photoshoots or images that can be used in magazine features?
Absolutely, I'm working on a few pieces right now, but I'm always up for creating something that would work well across the board – working in interiors PR for so many years, I remember helping stylists on their room-sets and knowing which colours and moods they were looking for. If any of your members would like to suggest subjects, I'd be more than happy to put a yearly collection together for them, and keep them aside for shoots.
Are you available for bespoke commissions for photoshoots and magazine features
Yes, as long as I'm given at least 2.5 weeks from concept to delivery, (framing can take up to a week)
---
Visit Lizzie's website at