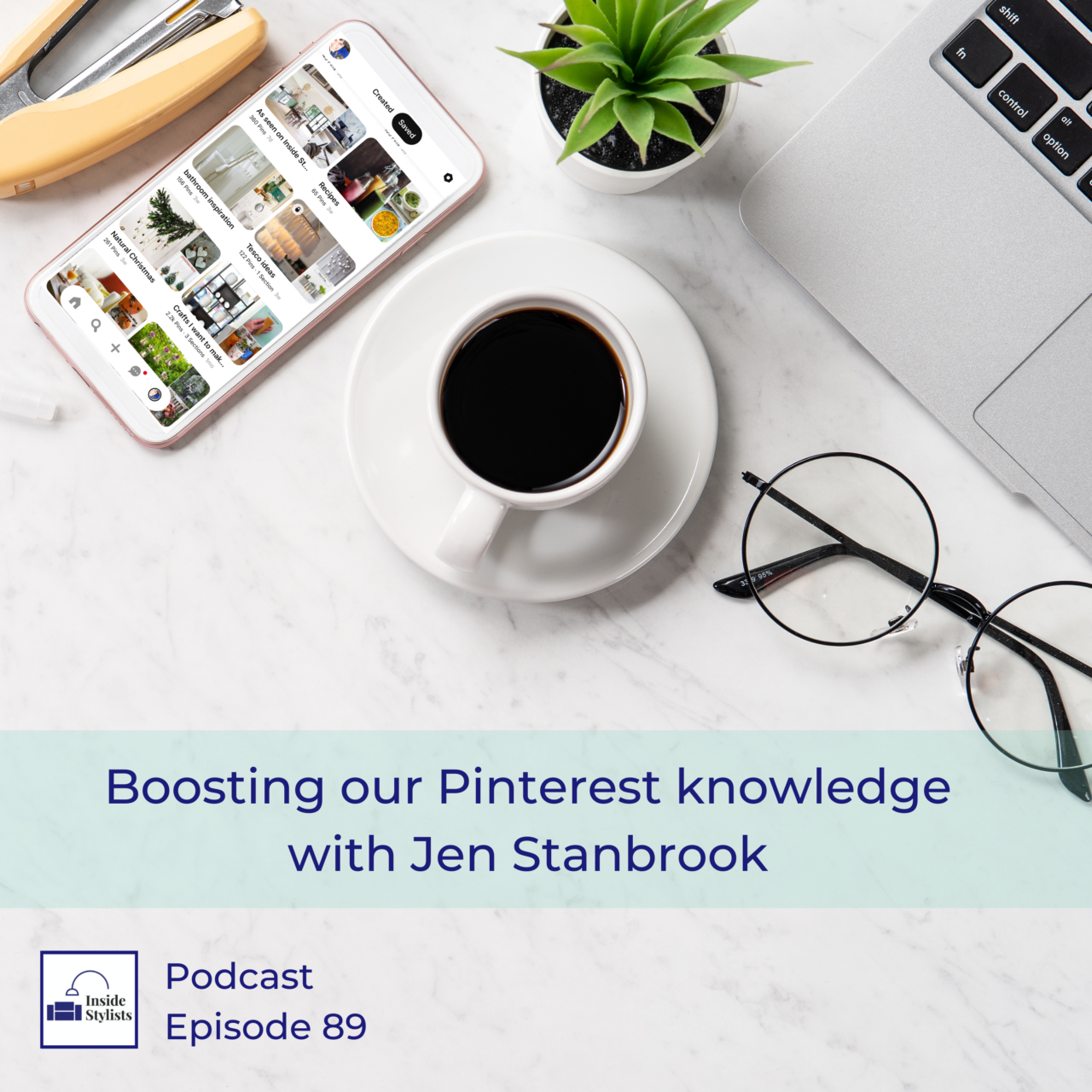 Boosting our Pinterest knowledge with Jen Stanbrook
Overwhelmed with how to get your pinning game up to scratch? Then listen on!
Jen Stanbrook has been the go-to leader in Pinterest for many years – in fact, we were sat next to each other during a press lunch and I told her then and there that I HAD to have her on the show. Roll on a few months and add in a worldwide pandemic and it was not quite how I would have planned it.
Jen was my first guest on the Facebook Lives I did during lockdown. She was Ace! She shared all her knowledge, answered everyone's questions, and set us up to win when we pin!
Enjoy the episode
Today's guest is Jen Stanbrook
 
You can find her here –
Starts in January. Sign up here.
---
A few things we covered in this episode :
How to promote yourself using Pinterest
Linking Pinterest and Instagram
Why it's important to use the right size image
The 80/20 rule
What a "Fresh Pin" is.
Hashtags on Pinterest
Copyright on Pinterest
Impressions – Do they count?
"Impressions is fine but what want is clicks!"
Listen to this weeks episode here or click on iTunes