Inside October
Oh, October, you're here and the sun is still shining and it's not all that cold, but the leaves are a changing so it's time to get ready for autumn and all that this month will bring.
This month we've got books and booze, cake and pop-ups and over on Insta there'll be a few giveaways linked to this post so be sure to follow and see what's going on over there too. Here's the link – just for you. @insidestylists. Stay connected and have a great October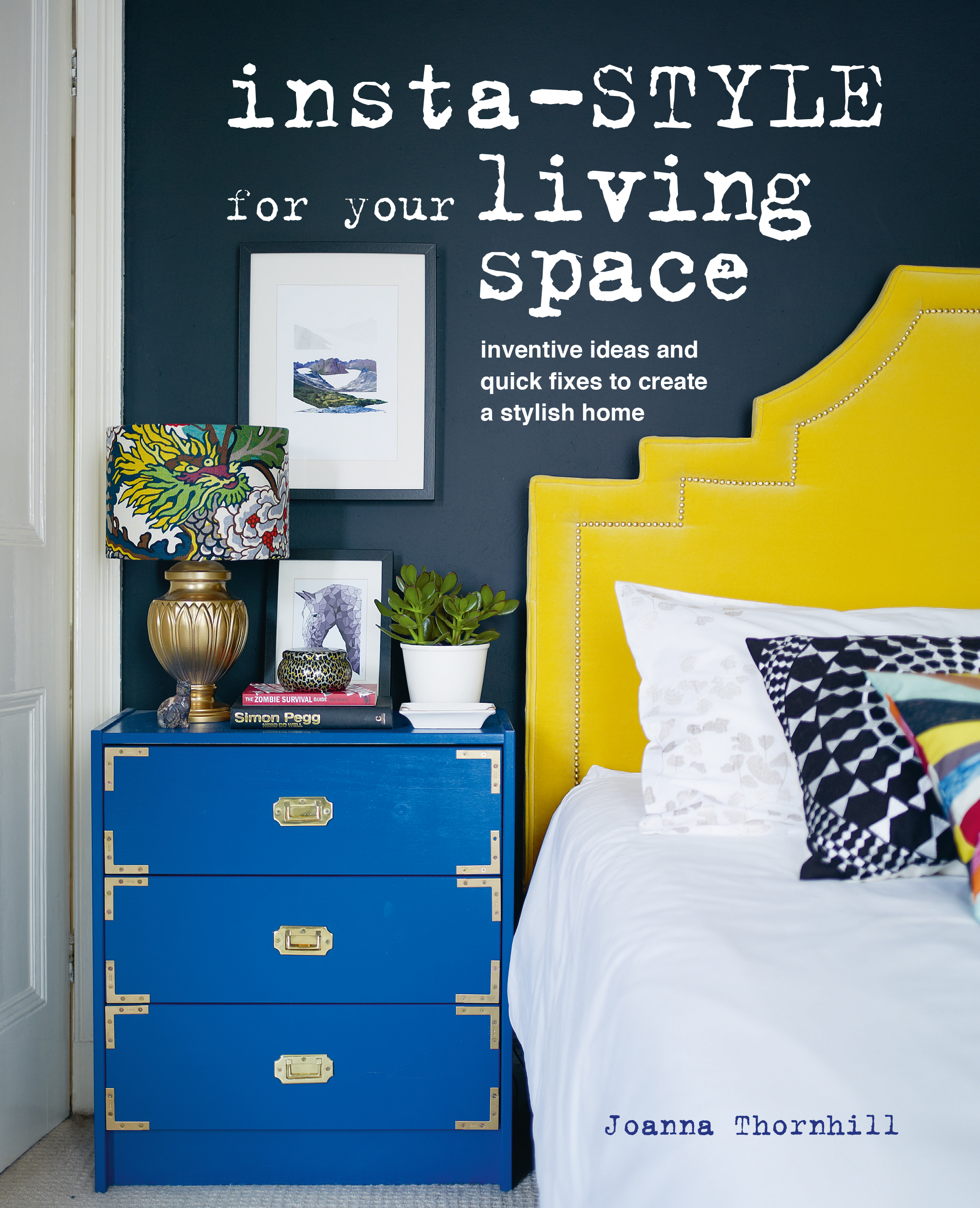 Our mate Jo's book!
Have you seen this new book by Joanna Thornhill?  'Insta-style for your living space'  by CICO Books. It's out on October 9th. It's bursting with fantastic ideas and tips on how to style your room, get creative with storage as well as upcycling fun, all with budget friendly ideas. I love how Jo's made the small houses and flats in this book look stunning, proving you don't have to live in a mansion or have big budgets to have great style!
It's especially great for renters (the fastest growing demographic around according to last nights news!) as the ideas can be used whatever your living situation is – whether you can paint and wallpaper the walls or not.
Jo Thornhill is a featured interior stylist on InsideStylists.com with a massive amount of experience working on magazines and commercial shoots – she's also one of my favorite writers. I always smile reading her copy whether it's in her book, a feature or her posts on Facebook.
You can find Jo on InsideStylists.com here or on Instagram here. Go check out her pooch too! She's a cutie.
Insta-Style for your living space is published by CICO books on 9th October. See here for more details or visit RylandPeters.com 

Iconic Moments: Michael Ward: Lorfords London
Thursday 18th October – Friday 9th November
There's something intriguing about black and white portraits don't you think? They really capture an era- a moment in time. That's why a visit to Lorfords to see Michael Ward's photo exhibition 'Iconic Moments'  is a must this month. Michael was said to bring out the best in people. He was the press photographer for the Sunday Times for more than thirty years so he got up close and personal with so many familiar faces from actors and politicians to writers and royalty.
This collection of images captures the mood from 1950's to 70's in Britain
Visit Lorfordsantiques.com for more details 


New kid on the block: Aerstone single Malt Scotch Whiskey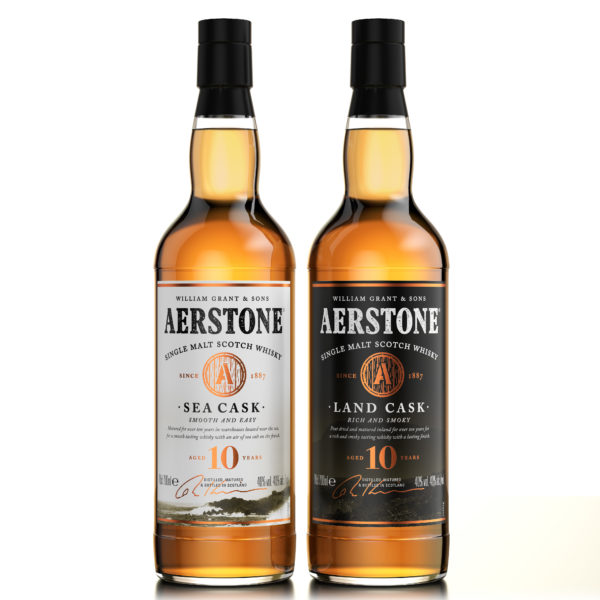 I know, I know it's all about gin at the mo but some of us don't like gin. Some of us like WHISKY! So when I received details of this family distiller – Willian Grand & Sons launching two new 10 year old single Malt Whiskys I thought they deserved a spot on Inside October.
There are two to choose from- Sea Cask is described as 'smooth and easy'. This classic Speyside-style single malt with nutty vanilla notes develops its flavor from the time spent aging in warehouses located close to the sea on the Ayrshire coast, giving the whisky a subtle salty note. How cool is that?
Land Cask is described as 'rich and smoky' and is a peated single malt with the use of highland peat in the malting. This whisky's flavours are developed in warehouses located further inland, allowing the smoky notes to shine through. I find these kinds of details fascinating. Such a simple thing as the change of location can alter the taste considerably.
Time to give it a try I think. It's available from Tesco

Ooooh Spooky!
This is no ordinary halloween party. This is something special!
"The Dark Circus Party returns for a special Halloween fright night on Saturday 27th October 2018. Step inside the abandoned circus and become immersed in the shadows of the bazaar as you follow the freaks and geeks in their ghoulish performances. On entering the haunted big top, guests will be submerged in a dark and thrilling world where they become part of the entertainment, literally letting them run away with the circus for a night. The party's entertainment follows a traditional circus bill, but with a twisted and ghostly spin; caged curiosities breathing fire and swallowing swords, ethereal performances, treacherous trapeze acts and bizarre sideshow oddities. Produced by Bourne & Hollingsworth, expect beautiful and haunting set design, theatrical and diverse acts, and innovative and original cocktails."
All guests must become part of the Dark Circus troupe so the dress code is strict with Sideshow Freaks, Queens of the Flying Trapeze, Tragic Clowns, Snake Charmers, Lion Tamers, Ring Masters and Strong Men. Anyone wearing jeans, trainers or t-shirts will be refused entry and fed to the lions. There's even the Dark Circus make-up wagon for those needing an extra macabre makeover.
So pick a persona, embrace your inner voyeur and enter the carnival of curiosities for a night of abandoned dancing, breathtaking performances and a magical Halloween spectacle. Tickets and more information: www.darkcircusparty.com Saturday 27th October 2018 – 8pm – 2am


Green light for greenery!
When a pr agency gets a new client we all want to know about it. But when that client does plants we sit up tall and listen hard – or is that just me? The love of all things greenery is here to stay. On trend wallpapers are still full of palm leaves and jungle foliage and we want that kind of real greenery in our homes more than ever. Enter Bloombox club Arrow Publicity's latest client.
Who wouldn't want a plant subscription? Whether it's one month, one every three months or you can top up to a lovely full year. You'll get the option to add plant pots and all plants come with care advice (which is essential in my case!). Bloombox is the " brainchild of ex-London psychologist, Dr Katie Cooper. After seeing the benefits plant care brought to her clients' health, she has turned a hobby for wellbeing into a plant subscription service available to the masses" Clever eh?
You can subscribe to their newsletter here and learn all about plants and how to care for them.
For more details or to order visit Bloombox.com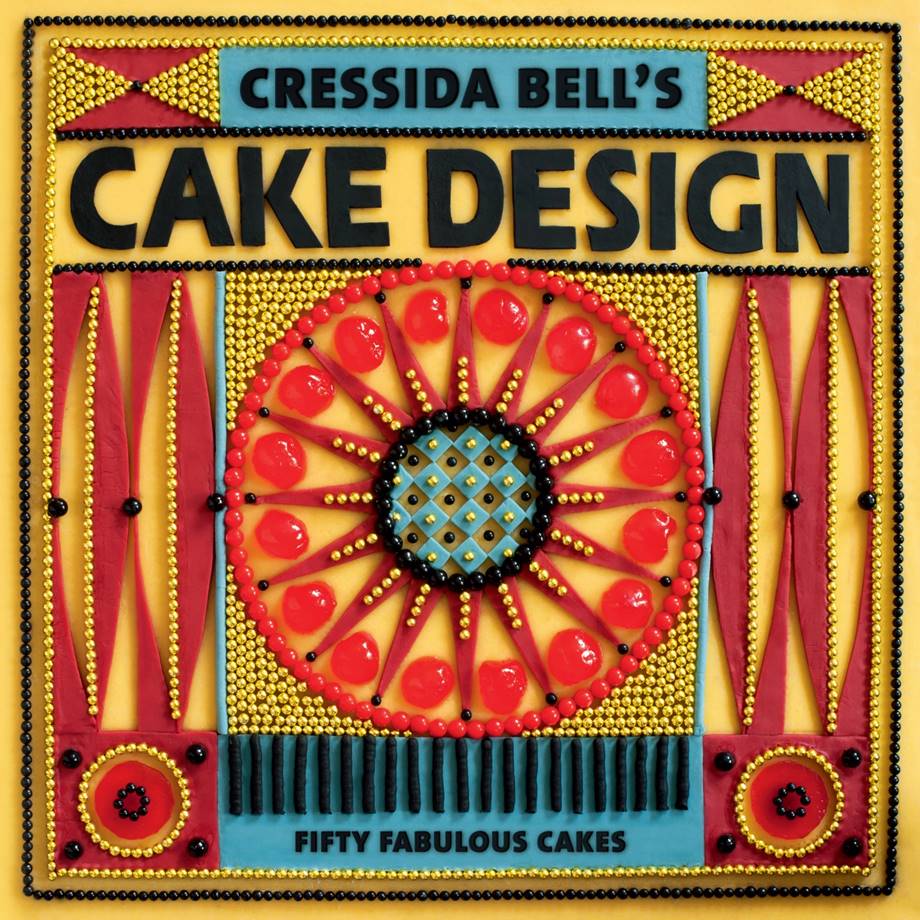 Well, more decorate than bake!
How amazing are Cressida Bell's cake designs? Well now you can attend a workshop to get your hands on a cake just like this.
On this one day workshop you will create a completely original cake with artist and designer Cressida Bell. Working with Cressida's help you will design and decorate a cake of your own, learning how to plan a design and transfer it onto the cake, add embellishments and learn new techniques. You don't need to bring anything with you – everything, including the cake is provided including lunch and coffee.
Tickets are £150 per person and includes a copy of Cressida's book 'Fifty Fabulous Cakes'.
The workshop takes place on 25th October 11am-5pm at Upside down design, 27 Bootham, York YO30 7BW

POP UP SHOP HEAVEN
Oh we do love a pop up shop and when there's 21 brands showcasing Interior, Fashion and Lifestyle brands. – including Fioriblu, (Can't get enough of those handbags)  we can't resist a visit. Luxuries of London will be at 199, Portobello Road, London W11 and there's even exclusive late night shopping parties on Thursday nights till 9pm in aid of the Red Cross with prosecco and nibbles – ticket details are available on their Facebook page. Some brands are giving 10% of their proceeds to the Red Cross which makes spending even more worthwhile.
Go check out their socials for more details
Facebook @luxuriesoflondon : Insta @luxuries.of.london 
The shop is open till 14th October  10am-6pm Monday to Saturday and 11am -4pm on Sundays.
So, that's what's in store for October. What are you up to? Where are you going? I'd love to know, but whatever it is have a great month.
EmmaMT x