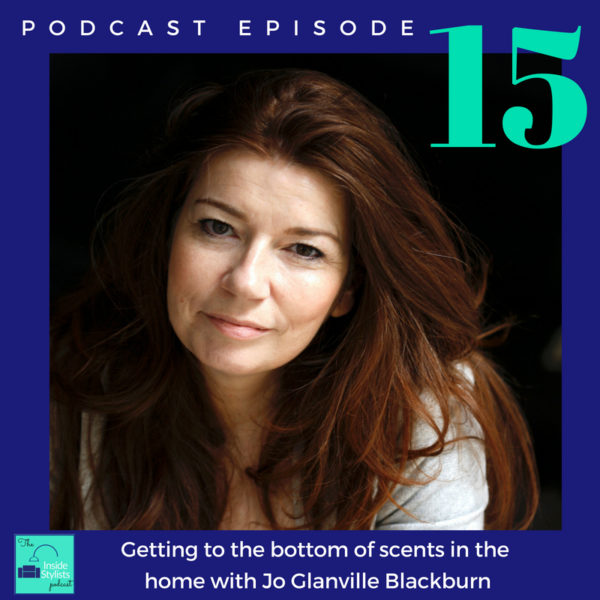 Getting to the bottom of scents in the home with Jo Glanville-Blackburn
 Ever wondered why your candle always pools in the middle or why they send up smoke signals even before you blow them out? Well, todays guest shares all! 
 If you're going to ask anyone about which scents work best in the home it's got to be a beauty editor. Today's guest has written countless features on fragrance. She knows her Chypre from her Fougère and has just launched her very own candle collection JOGBliving.com. Just wait till she shares about blending the aromas and the effect they can have on your mood. Jo shares so much about the way we can improve our well being in this lively episode which was a pleasure to record. I learnt so much from Jo and only ever burn natural candles after this discussion. Have a listen and you'll soon see why. 
Today's guest 
You can find Jo GB Living here –
Jo GB's beauty accounts
A few things we covered in this episode :

JOGB Living candles
GoJo – palmarosa, bergamot, a hint of ylang-ylang and frankincense
 SloJo -patchouli, lavender (of course) with geranium, cedarwood 
Mojo – sensual – Boudoir – Petiole pet u lee , Yland Ylan patchouli, lavender with geranium, cedarwood 
Three groups of scents 
Fougère–  pines, lavender, soft oriental, 
Oriental – vanilla, peach – fruity
Chypre– Woods – sandlewood, amber, masculine citrus

Candle tips
Avoid synthetic candles

Burn new candle for two hours – to avoid pooling

Chose a scent to get you in the right mood – uplifting, relaxed,

Natural candles won't leave soot marks up the walls
Candles with natural, cotton wicks are best.
Listen to this weeks episode here or click on iTunes 
Want to help the show or just say hello? We'd love you to comment below
Want to help the show or just say hello? We'd love you to comment below

Fancy leaving us an honest review on iTunes? – it really helps the show and we read each and every one of them.
Subscribe on iTunes here and don't miss an episode