Okay, okay, this post is late! Like a week late, but do you know why?
It's because the new year really can't start until everyone is back at work and school and the trains are back to normal and the excessive alcohol and cheese consumption has almost been forgotten and we're all back at our desks and thinking about how we're going to win our year! Am I right or am I right?
So, without further adu here are what you should be doing, seeing and where you should be eating this month.
Whatever you're doing this January, have a good one.

Floating Fit with Aquaphysical at Haymarket Hotel
Looking for a fun new way to get fit this January? Enjoying your exercise regime is all about having a good time and that's why you should check out Floating Fit with Aquaphysical at Haymarket Hotel  Just watch the video above to see how much fun it looks.
The workout – which includes burpees, lunges, squats, mountain climbers, the plank and stretching but all whilst balancing on a board in their subterranean pool. That must be double the exercise if you have to balance at the same time right?
Afterwards, you can grab a healthy bite to eat at Brumus Restaurant, with vitamin-packed dishes like crushed avocado on rye with grilled chorizo; freshly baked waffles, banana, strawberries; and sweetcorn chili fritters with avocado, tomato, lime salsa and poached eggs. Personally, just the food alone sounds good enough to make me go and exercise!
Floating Fit is available on Saturdays throughout January (12, 19 and 26 January and 2, 16 and 23 February), the 30-minute sessions start at 8.45am or 9.45am followed by breakfast.  The cost is £35 (plus a £2.75 booking fee) per person including an instructor-led training session, mineral water and brunch. Floats and towel are provided.
Book Here with Firmdalehotels.com

PIERRE BONNARD: The colour of memory at The Tate Modern
This is the first Pierre Bonnard exhibition in twenty years, showing work of this and much-loved French painter in a new light.
The exhibition will bring together around 100 of his greatest works from museums and private collections around the world. Bonnard's intense colours and modern compositions transformed painting in the first half of the 20th century. He was one of the first colourists who preferred to work from memory in order to capture the spirit of a moment and capture it with colour.
The exhibition concentrates on Bonnard's work from 1912 until his death in 1947. It shows landscapes and intimate domestic scenes which capture moments in time – where someone has just left the room, a meal has just finished, a moment lost in the view from the window, or a stolen look at a partner.
Sounds great doesn't it?
EXHIBITION OPEN 23 January – 6 May 2019 Tate Modern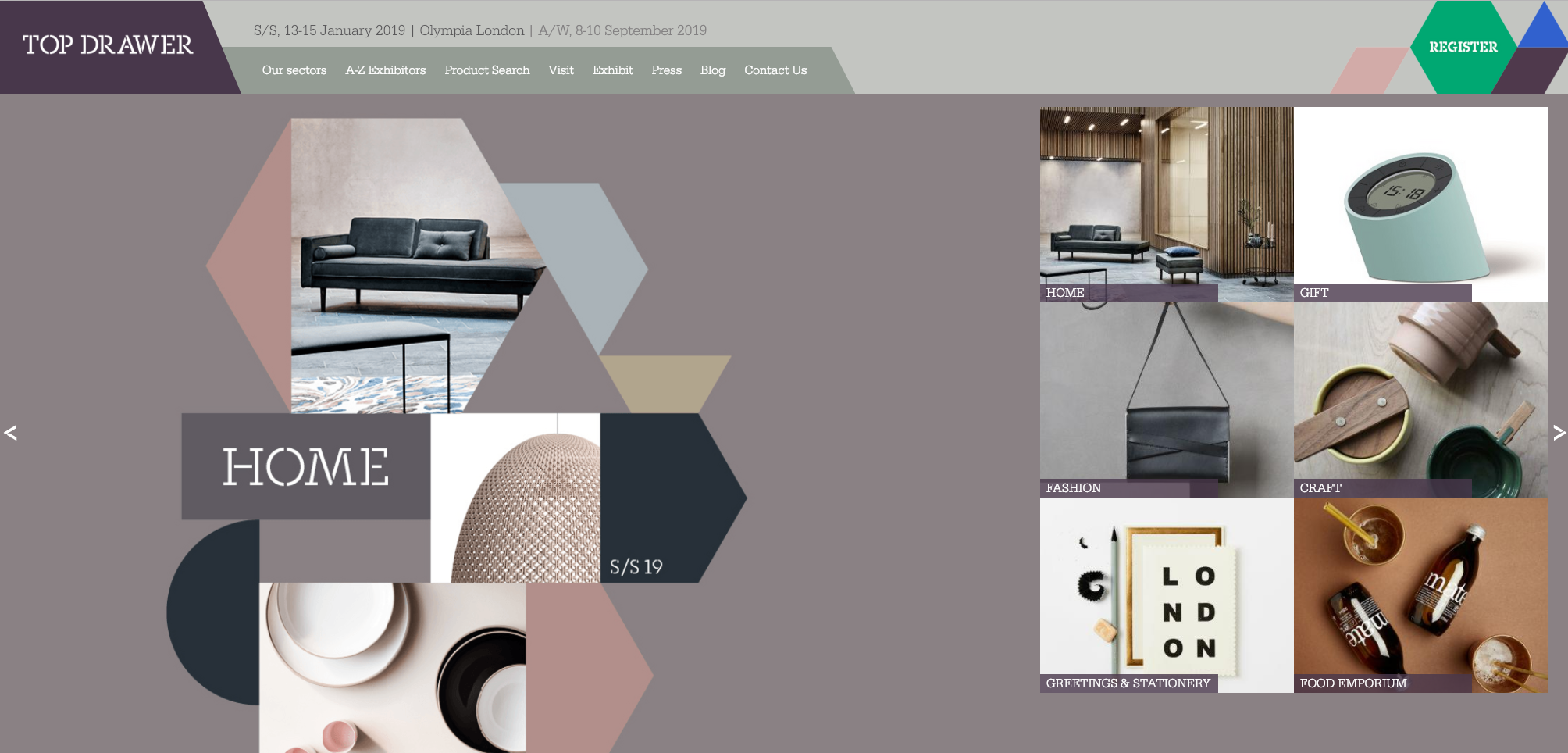 Top Drawer
Who can miss this great show with the latest trends and over 1,000 design-led lifestyle brands from the UK and abroad? Top Drawer is the perfect place to find new brands to feature and shoot. Perfect for setting up for the new season.
Register for a press pass here 


Shop the sales
Decorators Notebook is having a whopping big New Years Sale with 40% off everything. If you haven't seen this interiors brand before get ready to be filling your basket with handcrafted ceramics, home accessories, textiles, jewelery, tableware and THE most beautiful throws and cushions ever!
Top tip: Get your hands on fab Christmas goodies for next year with their sale of festive decorations – the mirrored snowflakes are absolutely gorgeous.
Check them out now before it's all gone!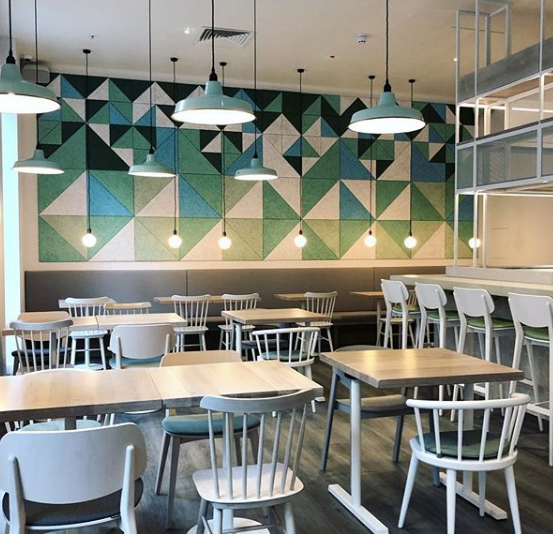 Go c

lean eating

Are you doing Veganuary? Well then from the 14th Jan hot foot it down to the Barbican and check out Stem and Glory. The best in Vegan food, this Cambridge restaurant has had a successful kickstarter -campaign and is ready to open next week in London. Yay!

With a menu that includes banana bread, Rainbowl, Green Curry with cauliflower rice (anything with cauliflower rice is going to be a winner!) and Kimchi Pancakes whats not to love?

Go visit at 60 Bartholomew Close, London EC1A 7BF or StemAndGlory.uk   

Who doesn't love a Penguin Classic?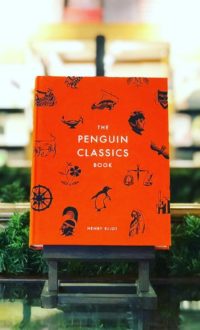 London's oldest bookshop, Hatchards (est.1797!) and situated on Piccadilly is hosting an evening celebrating the historic catalogue of the Penguin publishing house on 31st January at 6.30pm
The Penguin Classics Book is an enlightening companion to the largest library of classic literature in the world. The Hatchards team will be joined by Henry Eliot, one of the book's editors, who will chat about the new book. Spanning 4,000 years, from the legends of Ancient Mesopotamia to the poetry of the First World War, with Greek tragedies, Icelandic sagas, Japanese epics and much more in between, it encompasses 500 authors and 1,200 books, bringing these to life with lively descriptions, literary connections and beautiful cover designs.
Tickets cost £9 or £35 with the book:
Visit Hatchards.co.uk for more details and to book your ticket

Life Itself: Film Review
If like me, you loved Dan Fogelman's 'This is Us' TV show you'll love his latest film 'Life Itself' which was released  in cinemas and Sky Cinema on 4th January. But be warned – this is no fairy tale.
Written & Directed By Dan Fogelman and Starring Oscar Isaac, Oivia Wilde, Antonio Banderas and Annette Bening . The film follows the lives of the characters and the many unsettling disasters that happen to them along the way filmed in a sequence of flashbacks which interlink the characters. Some of the story lines make you want just one happy outcome. Just one!
There are many plots and twists that leave you unsure of what really happened as the same scenes are shown from different character's perspectives. One minute you think you know what's happened to a character the next you're not so sure.
'Life itself is the "ultimate unreliable narrator" runs true throughout.  Young New Yorkers Will and Abbey meet and fall in love, get married and then it all starts to go wrong – but that's not where the film begins. We learn this from the flashbacks during Will's therapy sessions with Annette Bening. There are so many characters in this film that it's hard to get too emotionally attached to them. You kind of feel like you want a bit more time with them and I was never quite sure whether Antonio Banderas' character was to be trusted or not or loved?
All that said I did enjoy Life Itself. The acting was good, the storyline a bit complicated but I like it when a film keeps you guessing and I did shed a tear or two – but I'm not going to tell you when – you'll have to go and see it for yourself!
Whatever you're doing this month – have a great one.
EmmaMT x