Oh how we love these summer months. The kids are off school, the roads are really quiet and the pr's seem to have all gone to Cornwall which means the incoming emails have slowed right down – but there's still so much going on! Here's our what not to miss in August list. Have a great summer.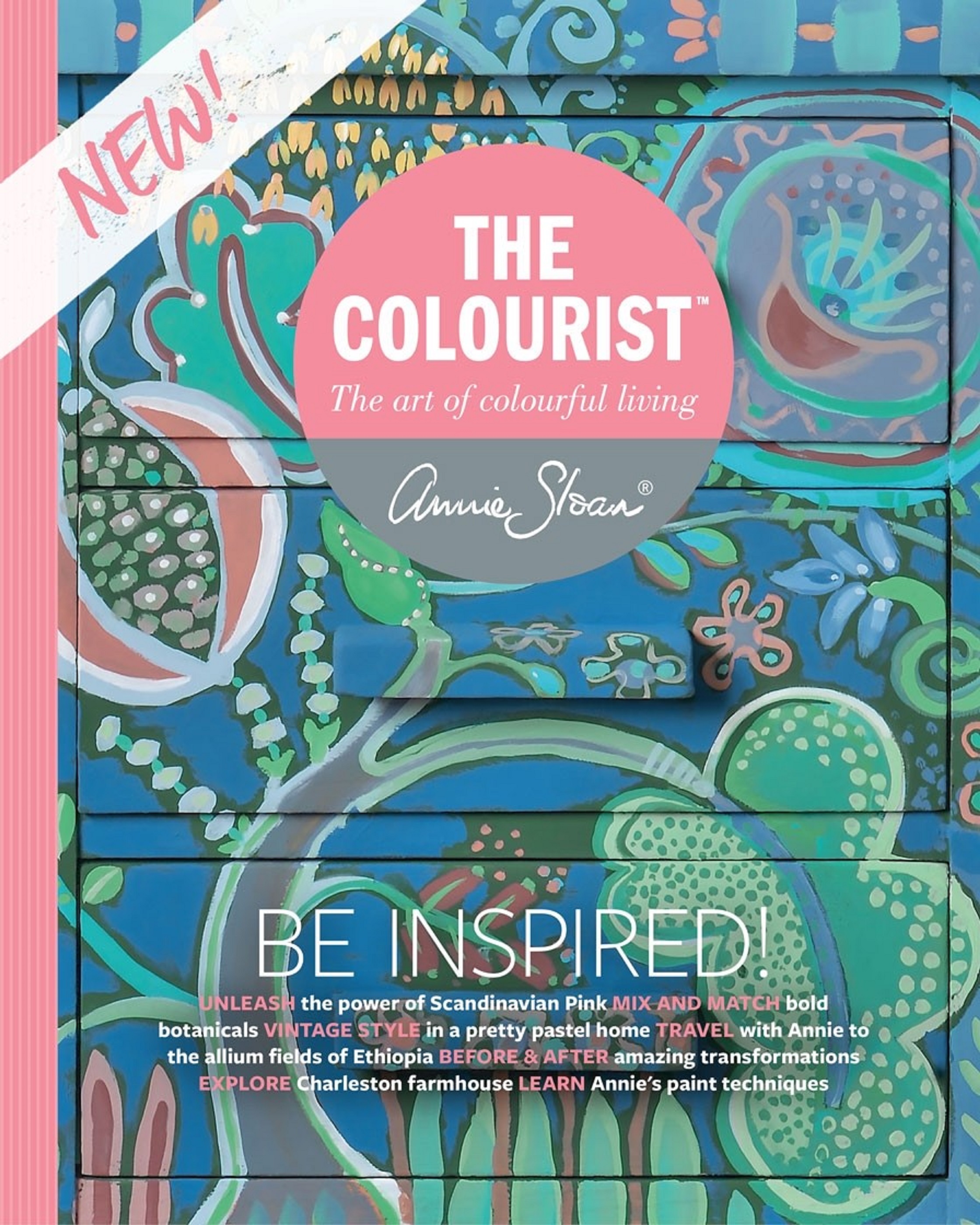 As the founder of this very website and the person who puts this page together, I try very hard to be unbiased and choose things that most people will be able to relate to or will want to go to …. but when it comes to paint and by paint I mean chalk paint by the very lovely Annie Sloan I am being completely selfish!
Today marks the launch of Annie's brand new Bookazine – The Colourist (and yes, I can call her Annie because I've met her and I'm her number one fan. Have you seen how much furniture in my house is painted in Aubusson blue?) The bi-annual bookazine is all about colour and features interviews with creative people Annie admires, projects for all abilities – some with stencils which the first issue comes with and so much more. Head on over to AnnieSloan.com for a sneaky peek and find your local stockist here.

Oh my, a new flea market to have a good old rummage in. Flat Iron Square is fast becoming the go-to place for meet-ups, meals, drinks and now rummaging for a great interior piece. The Flea market is open Saturdays 11am- 6pm and Sunday 10am – 5pm and it's well worth a visit for vintage finds.
Head over to FlatIronSquare.co.uk to see what's on. There's club nights, live bands and of course the market. There's no Flea market on 18th August because the Beer Circus is in town. The BEER CIRCUS!!!!
Go have fun and let us know what you buy if you go to the flea. We love a treasure hunt – leave a comment belo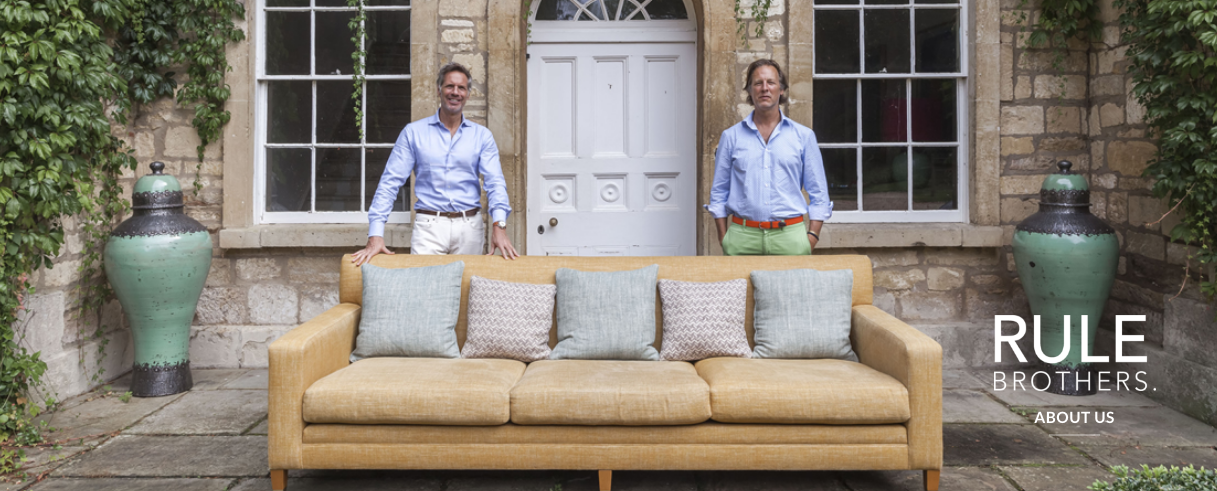 Being an interiors website I couldn't let the new furniture collection by Interior design duo the Rule brothers slip by without a mention!
The brothers have a passion for craftsmanship and design which makes them the perfect pair to bring out their own furniture. The collection has been designed by Leo and is influenced by his 'love of early 19th Century Decorative Arts, and the works of Soane and Hope, but pared down to create a studied, elegant and modern look'. Have a look at the pieces here RuleBrothers.com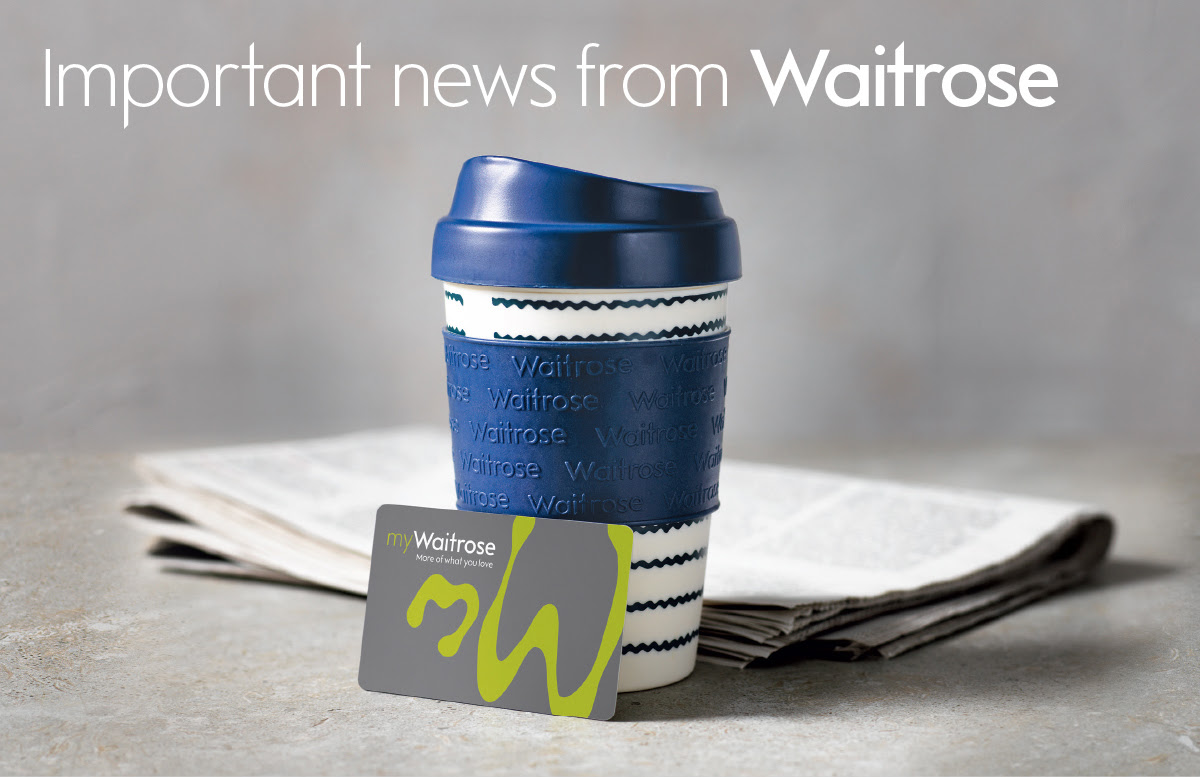 If you have a Waitrose card you've probably had a free cup of coffee or two on your food propping shop. It's good, isn't it? I'm a coffee snob and I love their cappuccinos. Well, from 16th August they are taking the bold step to be more eco-friendly by reducing the amount of plastic packaging they waste each year by no longer giving out paper cups. Just think how many plastic lids will no longer be used? This step alone will reduce landfill by 53 million takeaway cups. It's mind-boggling, isn't it?
So, next time you pop in remember to take your travel mug with you as you can still get your freebie. I've got my mug in my car already. It's a perk of the propping.
Well done Waitrose. Now, who's going to follow in their footsteps? Everyone I hope!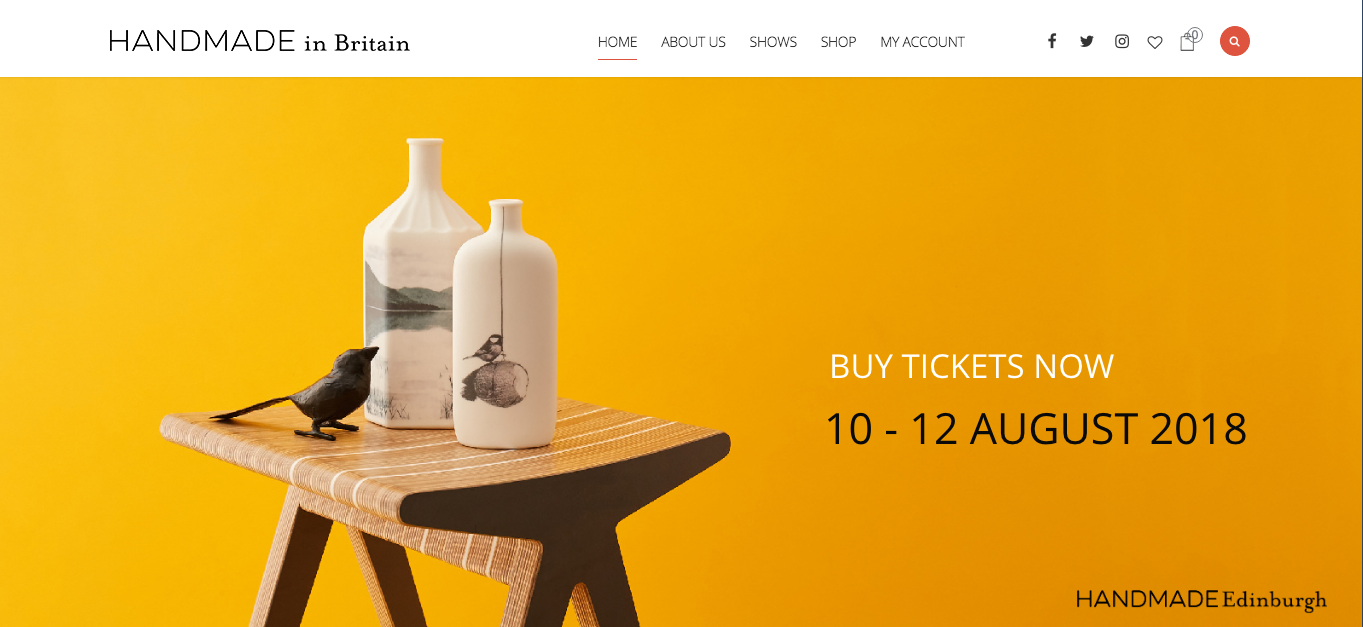 There's a new craft website in town and it's called HandmadeBritain.  Handmade has been around for ten years but now you can shop straight from the site. Handmade Britain is a platform for designer-makers  to support and promote design and craft talent through fairs, events and pop-ups. Workshops and business mentoring are also key to Handmade in Britain's mission to support the designer-maker communities.
Go check out the incredible original crafts including art, ceramics, fashion, glass, Jewellery and silverware, paper and prints, sculpture, textiles and home accessories and wood and furniture. Literally, anything you could possibly desire and all unique.
There are also craft fairs in the pipeline and 10-12th August Handmade is in Edinburgh – The Contemporary Craft and Design Fair is at Royal Botanic Garden Edinburgh. Perfect for any Scottish holiday. Visit Handmadeinbritain.co.uk/edinburgh  for details and ticket info.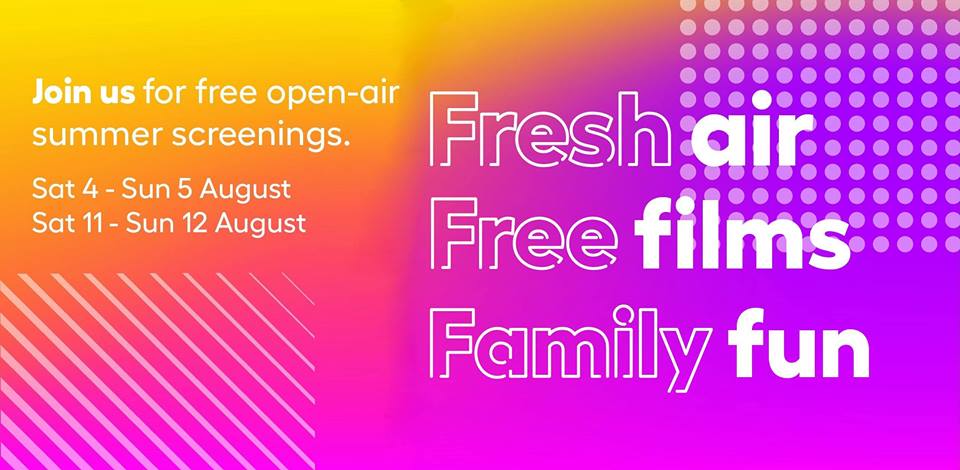 Oh go on then. There's too many great ideas for kids this summer that I couldn't resist adding a few ideas in here for anyone looking to keep the nippers entertained. 
Free open air screenings at Leicester Square 
How exciting does an open air cinema in Leicester Square gardens sound? Family summer screenings will take over the gardens during the first two weekends of August (4th-5th and 11th-12th). The event will run from 10.30am until 8pm and include a line-up of family favourite films including: The Incredibles, The Lego Movie, Sing,  Finding Nemo and more. Bean bags at the ready.
There'll be free fun activities and giveaways from Leicester Square's West End neighbours, including interactive quizzes, competitions and spot prizes as well as some great exclusive discounts running throughout the weekends including a 20% discount at a number of restaurants, 2for1 entry for adults with 'kids go free' at the new Michael Jackson On the Wall exhibition at the National Portrait Gallery; fun goings-on at the Lego Store and 2for1 cocktails and mocktails at Hotel Indigo.
For more information about London's home of entertainment, including screening times, where to stay, what to see and where to eat during the Summer Screening, visit the new dedicated website to the area: www.leicestersquare.london
Happy Eaters
Got fussy eaters and want them to embrace new flavours? Then take them along to 'Culinary Kids' at Marcus Wareing's restaurant, Tredwells for the junior tasting menu. The 7-course tasting menu was created especially for children by Chef Patron, Chantelle Nicholson, to develop their palates and start discovering 'adult flavours'.  The menu is illustrated to highlight the provenance of each dish and includes foodie objects to colour in plus a recipe to take-away and try for themselves.
I wish this was around when my daughterlings were younger! I have one part-time pescatarian, one who doesn't eat fish and no one eats Quorn! This would have been a life saver! 
Free theatre tickets
How cool is the Donmar Warehouse theatre? They offer a Young + Free programme, where if you are under 25 you can get a pair of tickets to their performances for free. Through the programme, they engage with youth and community groups beyond school, working both with young people already passionate about the arts and those that have not had the chance to go to a theatre. 
Check out their website on the last Friday of the month for the following month's performance. They offer the free tickets throughout the year. Get added to their mailing list to be kept in the loop!
One for the teens
If you've got a teenage kid there's a big chance they're into KPop, Manga, RWBY and any food that comes from Japan. My daughterling can't wait to head over to Leicester Square's Japan Centre and neither will yours with Sushi, Bento boxes and other Japanese staples to experience? It's also a great place to pick up a manga magazine and Hello Kitty trinkets – or for budding young cooks, a great place to shop for ingredients to make their own noodle dish. See you there!
Kids Week
There's still time to grab a free kids ticket for Official London Theatre Kids go free initiative. The offer is a child aged 16 or under gets a free ticket to participating shows in August when accompanied by a full paying adult. An additional two children can also go for half price plus there are no fees to pay!
As well as the shows, there's a wide range of free events, workshops and activities, with participating shows offering everything from storytelling and backstage tours to cast meet-and-greets and choreography. Kids Week ticket holders can also take advantage of a number of 'Kids Go Free' dining deals. Visit the Kids Week website for details.
Book lovers
Have you been to the The House of Illustration? They've teamed up with  The Folio Society to present Quentin Blake:  Voyages to the Moon and the Sun.  This is the first ever exhibition of Sir Quentin Blake's illustrations for this French literary classic, coinciding with the release of The Folio Society's new edition of the book.  Cyrano de Bergerac's 17th century tale of space travel inspired many of fiction's greatest fantasy adventures. There will be 25 illustrations on display. All kids love a Quentin Blake Gallery but let's face it – us adults love him too so everyone's a winner!
The exhibiton is on till 30th September 2018, Quentin Blake Gallery,House of Illustration, 2 Granary Square, King's Cross Visit HouseofIllustration.org.uk for more details
So, there you have it. Plenty to entertain the whole family. 
Have a great August 
Em x