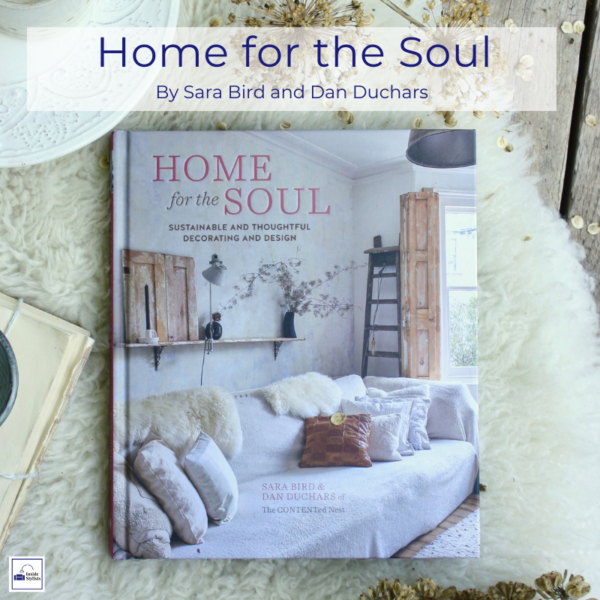 When one of our own launches a brand spanking new book 'Home for the Soul' we want to shout it from the rooftops and that's just what today's post is all about. It's a good one, I promise.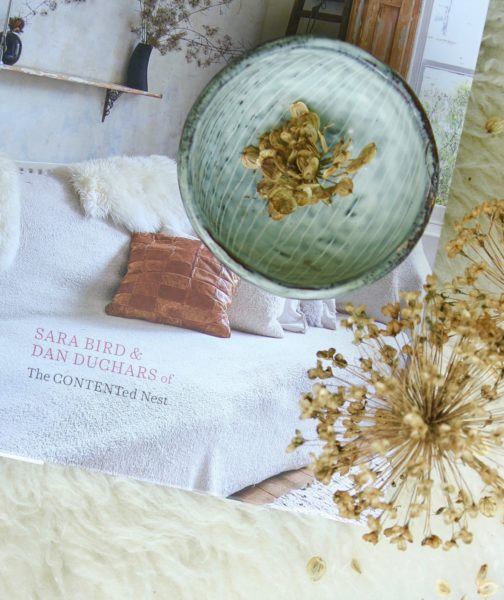 The Author, Stylist, photographer
Interior Stylist, art director, and generally all-round lovely person Sara Bird and super talented, prolific and dare I say it? funny (well he always makes me laugh) photographer Dan Duchars make up the duo that is The ContentEd Nest. To start with – how amazing is that name? Perfect play on words isn't it?
The CONTENTed Nest are behind so many magazine features that you might not even realise that they travel the world shooting incredibly inspiring and unique homes to share with us. They've been featured Country Homes & Interiors, House Beautiful 25 Beautiful Homes, Woman & Home, Good Homes, The English Home, and Homes & Antiques  to name just a few. They find the kind of homes you wonder how they discovered them. This – their first book Home for the Soul, is literally bursting with those kind of houses

Home for the Soul
So, as the name suggests, this book is full of beautiful, soulful houses that will inspire you to create a place to call home, a place to relax and all whilst causing the minimum amount of damage to the environment. The book has two main sections. The first shares how to create a sustainable home with everything from lighting and linens to accessories and furniture.
In part two Sara and Dan share houses where the owners have created incredibly beautiful, responsible homes. What's facinating is how there is something to take from each and every home but they all look completely different. You like the natural look with neutral colours and dried seed heads – you got it. Prefer a dark and moody interior – you got that too! There is literally something for everyone in Home for the Soul. It's an inpirationfest!
When I approached the publishers Ryland, Peters and Small about doing an extract I was asked to choose six images plust the book jacket.Let me tell you that was not easy! I had about 30 post it notes to whittle down. In the end I had to stop thinking about the rooms I wanted to recreate in my own home and think about you dear reader. What would you want to see?
Inspiration
The images from the book I chose cover different rooms in different styles to show you just how clever the home owners are – and to whet you appetite too. I've had this book on my kitchen table for a week and I find something new every time I open it up – like Carla's use of old drawers as a shelving unit- genius! Or Claire's way of displaying her mementos and keepsakes and…. hang on, why don't I just show you!
---
Best TV concealment idea ever
How ingenious is this? I think this is my favorite idea from the book – need to go vintage painting shopping right now!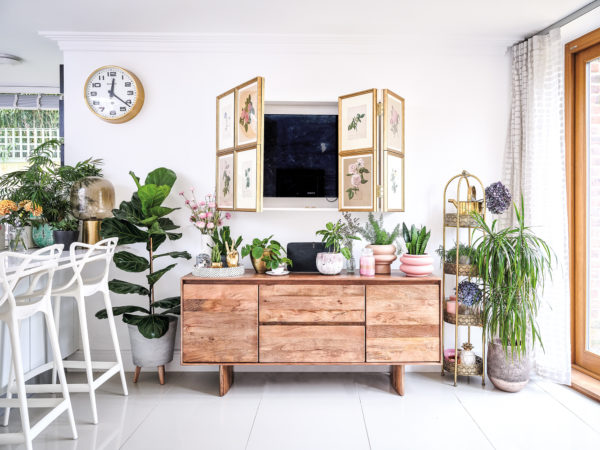 Sliding Doors
When space is tight a sliding door is the answer – but seriously! How fabulous is this cabin?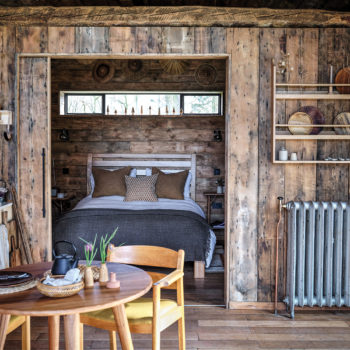 Shades of grey
This homeowner has used textured grey tones throughout this room including on the woodwork to give it a calm look. I love the story of this families history with this home.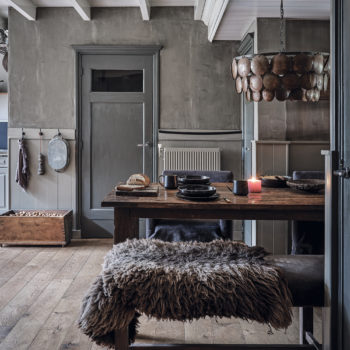 Mix and Match
Oh the joy of a home that's been pulled together over time with a collection of pieces that have been painted or sanded to make it seamless. And it really works, doesn't it?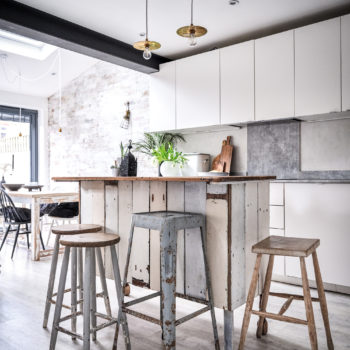 This wall!
That is all! I just can't get enough of this shot. The paint effect. The furniture. The light. The plants!!!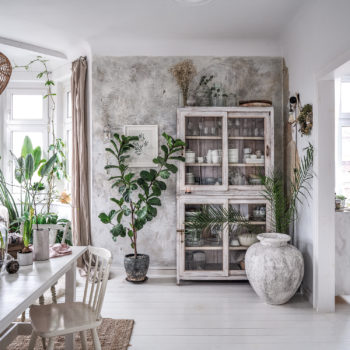 The perfect home office
Okay, I'm not going to bang on about how we're all working from home more now but just look at this workspace! It's got a living mood board behind the screen for constant ideas, memories and it's not all paper. There's a typewriter, vintage figurines and memories. It's the dream.
---
I'm yet to find an interiors book I don't like, and I promise you I try to be objective when reviewing all books – but when it's bursting with ideas and inspiration on every page like this one I have to say go get it! You'll be devouring it for hours on end.
Well done Sara and Dan. Your book is a triumph.