Did you get to the Homebase press show?
How amazing was that styling? It never ceases to amaze me how one blank canvas location can look so different every time we go to it.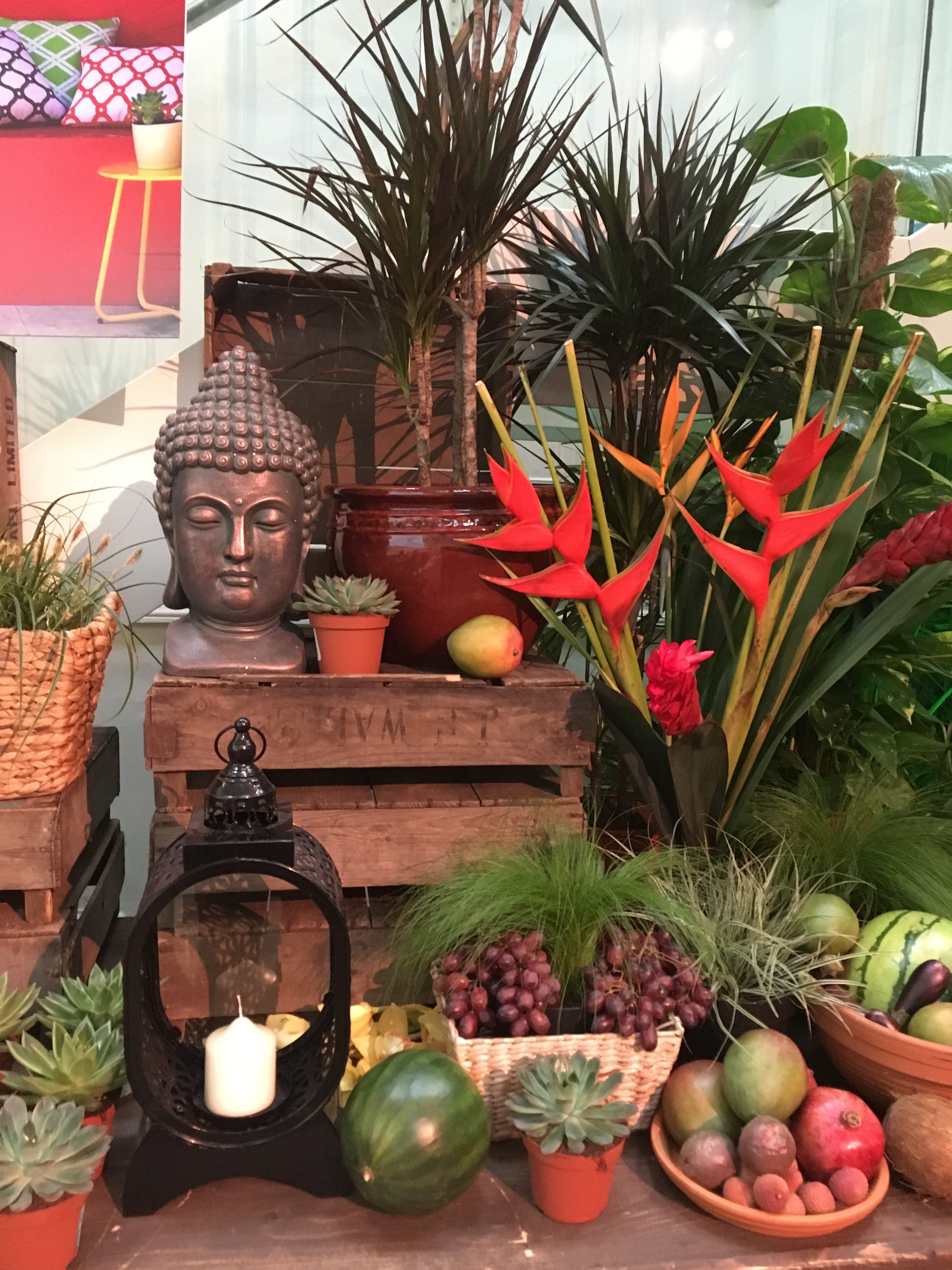 This event was styled by the very talented Lee Jackson. His flare and style shone through as always. I mean seriously – who thinks of putting a plough in a venue? Genius. In fact, thinking about it I wouldn't even know where to start looking for a plough for an event!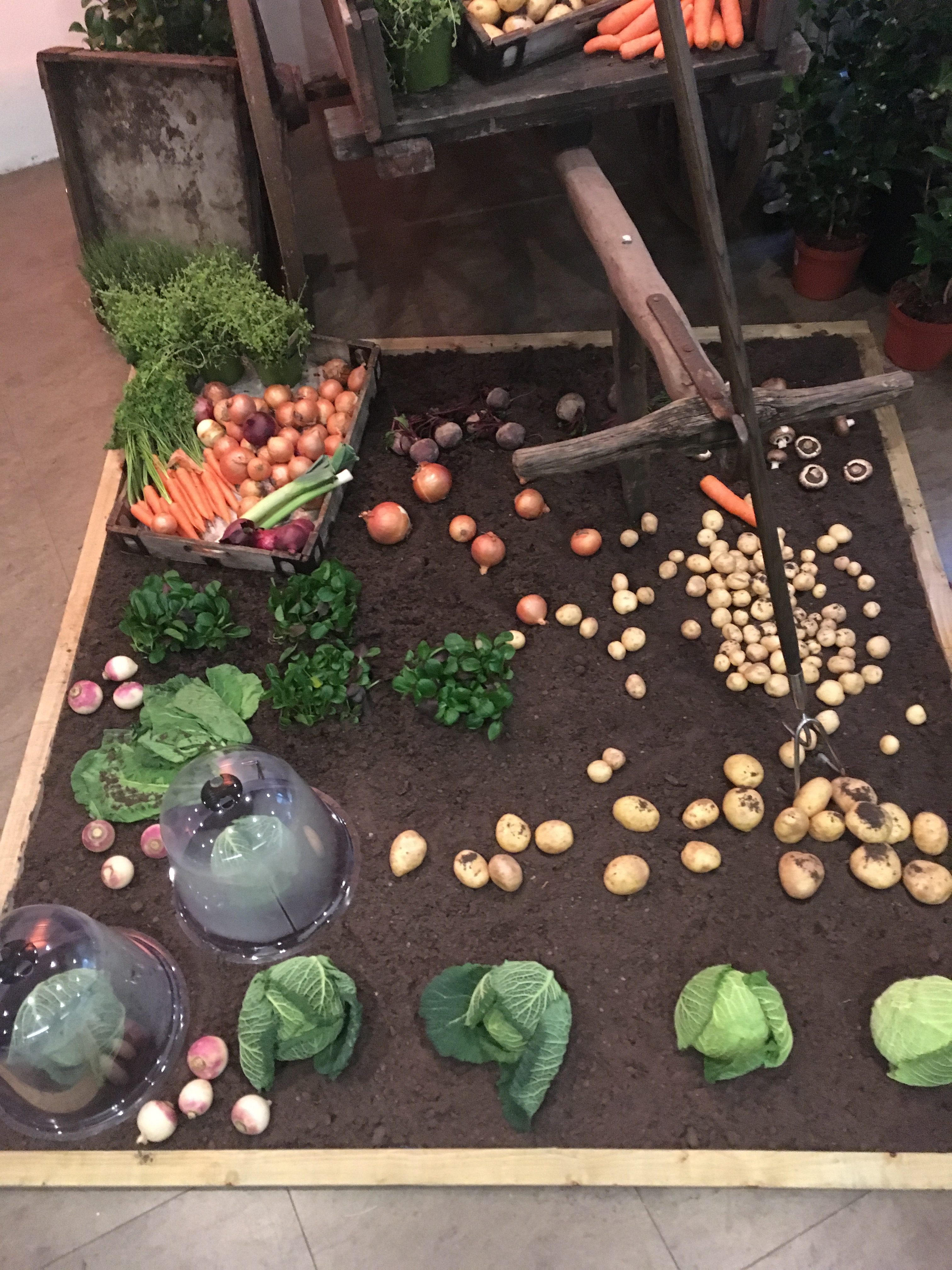 Sofa so good
All groans for that terrible heading aside, Homebase really have got a fantastic range of garden sofas this year. From the huge L shaped rattan effect to the uber cool rope string design – these ranges are perfect for conservatories and gardens alike. As much as I love these designs it's the pallet sofa I like the most. Just add water resistant cushions and you're good to go. The backs of the pallets even have spaces where you can put plants – although I think a glass of wine on a summers evening would probably be more fitting.
The marmite moment
As I was shown around the event by Emma, the pr I was told that there was a real divide between the people who liked or disliked this Puro retro table set (below left). I was really surprised to hear that. I think it's great (but then I do have garden chairs in my kitchen so I may be slightly biased). No one would ever know your kitchen table was a piece of garden furniture – shhh we won't tell – honest.
The trend for string garden furniture seems to be hotting up – do we think fake plastic rattan is on the way out? Naaaahhhhhh! The thing about these string chairs is they're really comfy. Have you sat in one yet? They form to your body's shape making them the perfect garden lounging material. The other great thing about them is they're available in a multitude of colours – well the Acapulco chairs are anyway.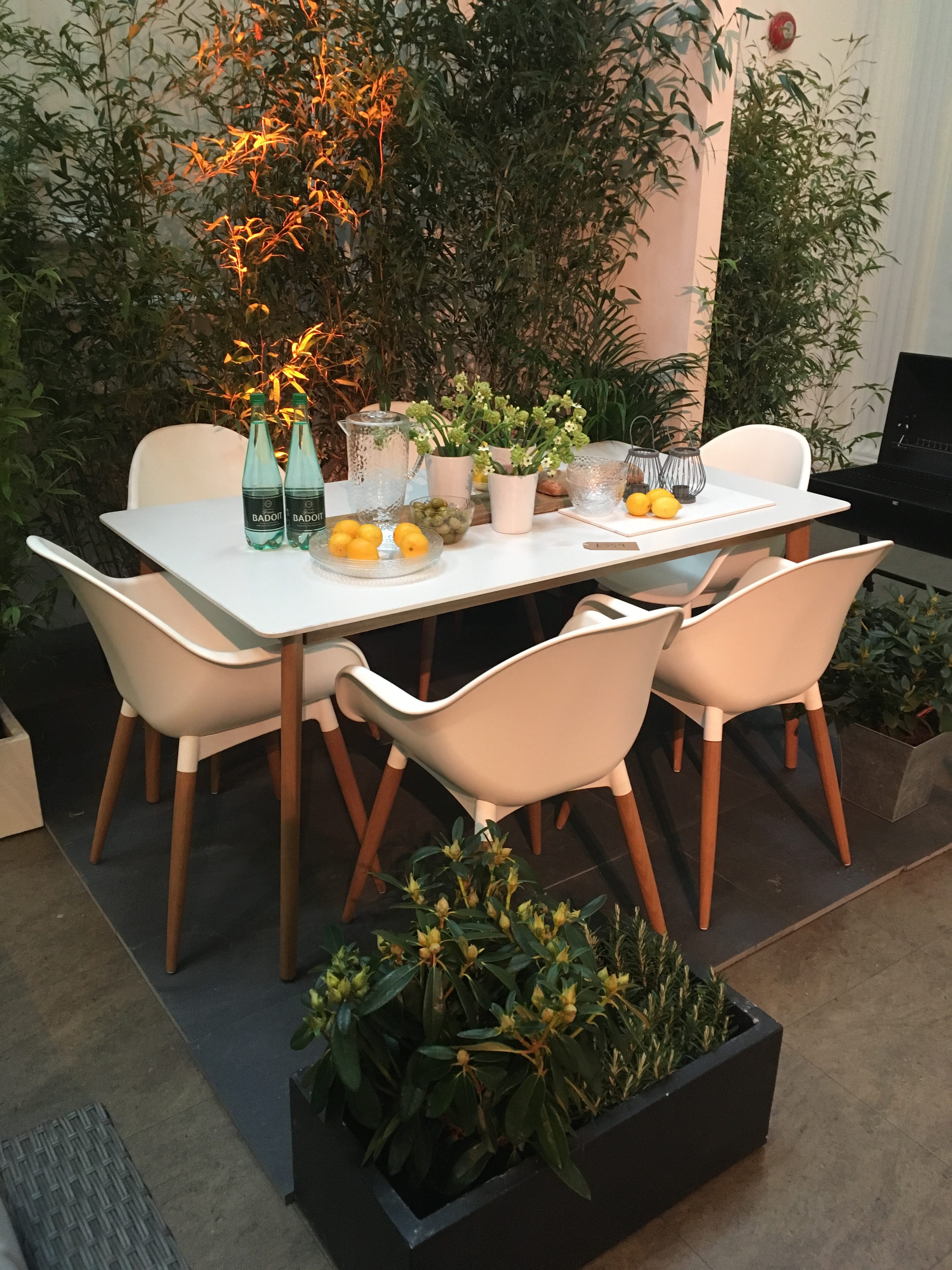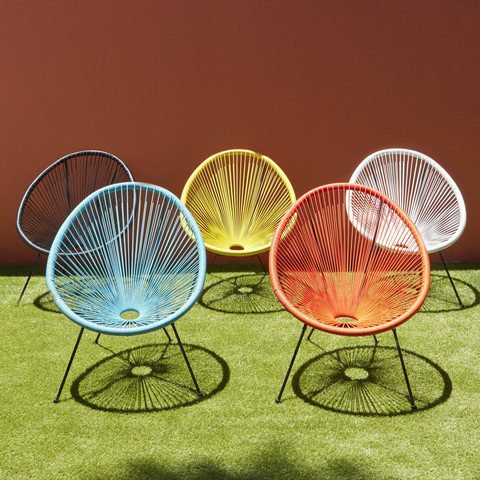 Garden accessories to keep you warm and make you smile
The alfresco accessories on show were fantastic. Highlights were the dessert steel globe fire pit – see camels, cacti and mountains light up with the fire. The brightly coloured lotus flowers and cute gnomes (I secretly love these cheeky guys) The square Jumbuck fire pit that was a stunning £16.99!  and the waterproof cushions. A mention has to be made for all the amazing plants too. Although the larger ones aren't available to loan for shoots the full-size trees are available to buy. Did you know Homebase sells full-size trees like this 7ft Olive tree below? No neither did I.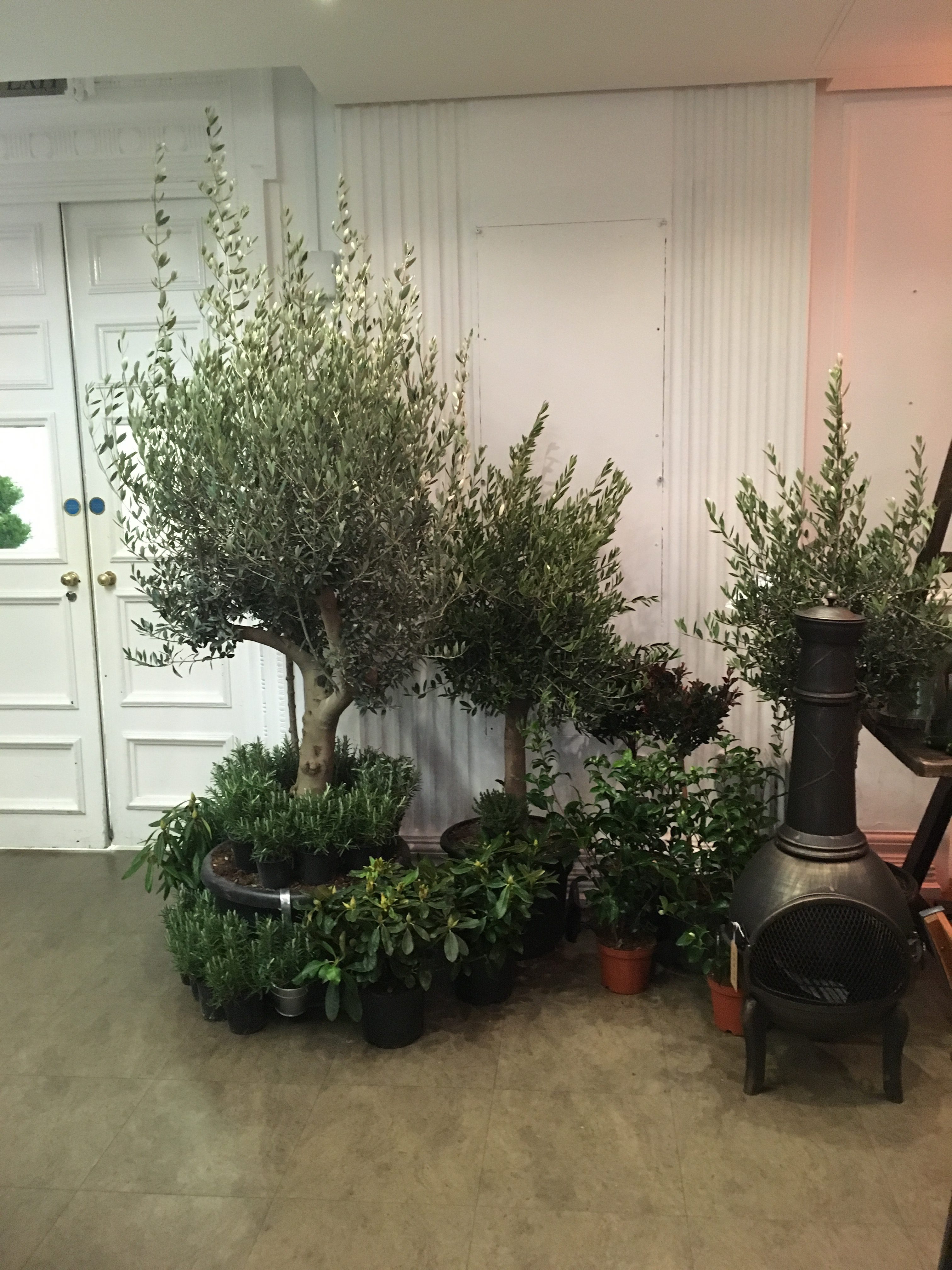 So in all a fantastic start to the summer features season. Nice work Lee.
Roll on the sunshine months I say!
EmmaMT x
---
Manifest: [email protected] 020 313 9270
In House: [email protected] 01908 352 460
For  hi-res Homebase images visit the Image Bank here
---
To see the video of the event watch here