Here's what we've been up to.
Every now and again I like to check in with the members of Inside Stylists to see what they have been up to. This time it's as varied as can be! We've got stylists doing shoots and events – obviously, but there are also editors of magazines and books being published… and that's before we even talk about Christmas gift guides!
Even though we work within the interior industry we are so often involved with food, beauty, gardens and more. There truly never is a dull moment. So here's what we've been up to.
Editing her own magazine: Jenifer Morgan

Jennifer Morgan has built up a beautiful, calming Scaninavian-inspired magazine to life. Full of clean lines and desirable interior pieces, I always think it's like a reading meditation.
Having the privilege of watching Simply Scandi grow from an idea to being in it's second full year I can only say I am in AWE of what Jen has achieved in such a short space of time.
You can pick up the latest copy of the Christmas issue in shops now, but if you can't wait check out the free online Simply Scandi gift guide. I guarantee you'll have a 'one for you, one for me" moment.
Click on the ISSUU image below to see the link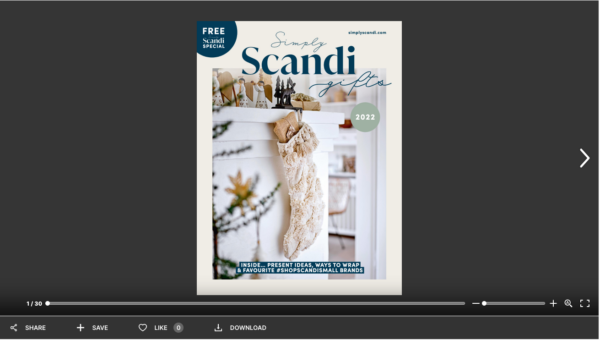 ---
Cooking up a storm… or at least styling one: Claire Morgan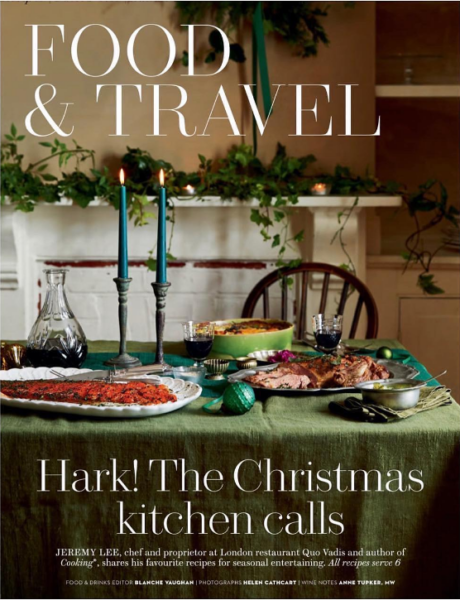 Still life, prop and lifestyle stylist Claire Morgan is a pro at making any table setting look incredible. Her most recent work just came out in the Christmas issue of House and Garden and I think you'll agree we'd all love a Christmas table setting like this one.
Claire also styles many of the foodie blog posts for Light Locations. The gluten-free chocolate cupcakes with raspberry icing seen below look totally delish!
Don't be swayed to thinking that Claire only styles food shoots. She styles interior sets too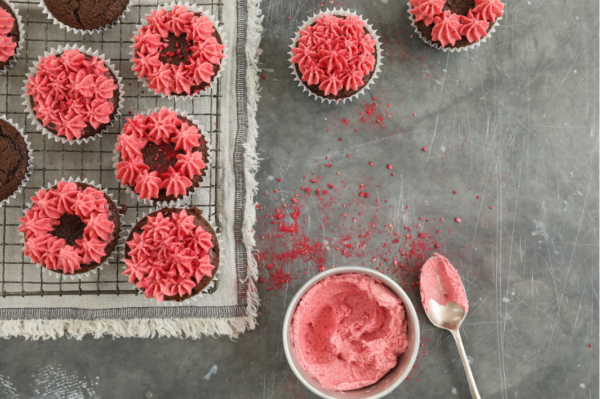 ---
Features, features and more features!: Rachel Ogden
Freelance Interiors Writer
Rachel Ogden
always shares exciting features that she's been working on. There's the report on IFA for a trade mag, a feature for Woman's Own on Berlin and a feature on Scandi design, for a B2C magazine for an audio company.
She also fits in writing for Woman's Weekly and Woman & Home.
"As ever it's a mixed bag and I am jack of all trades. The digital xmas one is quite nice though. I 

have

 an article on Tik Tok coming 

up

for Woman & Home in the Jan issue. Fun

to

research."
---
Being in the feature! Joanne Jeyes
It's no wonder the tables were turned on
Joanne Jeyes.
As a  Journalist for 25 years and now an Interior Designer at Crocus Interiors too she had the pleasure of being interviewed and featured in Essex Living magazine about her Interior Designing style at Christmas.
You can read about it here 
She's also been busy working on social media posts for sustainable decorating ideas for Christmas which she can help you with too. Get in touch.
---
Shooting AND styling: Livio Salvi
This is what happens when a professional photographer starts a career in styling. You get fabulous brand images. Livio has
been
styling and shooting with the homeware for a Brand
Mayamiko.
We love the behind the scenes shots too!
---
Alison Davidson