<Sponsored post>

Do you love to share the smaller brands in your shoots and features?
I know I do. It's what makes my work the most fun – finding and supporting an up and coming brand that readers might not have heard of before – sharing a great find. And that's what this feature is all about. Whether you're looking for something to include in a gift guide, a shoot or even dare I say it – have your own Christmas list on the go already, there's something for everyone here, all ready with samples and images… just ask!
Supporting small brands starts with knowing who's behind the brand so let me introduce you to some right now. I know you'll love them. Get ready for Christmas cards, decorations, cushions, original posters, personalised touches and the cutest slippers you'll ever seen that give back too!
 Jessica Hogarth
Gorgeous cards, tea towels and decorations
Instagram: @jessicahogarth
Facebook:  Jessica Hogarth Designs 
Website: Etsy.com/uk/shop/jessicahogarth
Jessica Hogarth
Jessica is an Illustrator and Surface Pattern Designer based in the seaside town of Whitby, on the North Yorkshire Coast. She was born and raised in Robin Hood's Bay, a picturesque fishing village famous for its smuggler past. After a childhood spent roaming the village's atmospheric streets, Jessica moved to West Yorkshire to study Printed Textiles and Surface Pattern Design at Leeds College of Art.
Every design begins as a simple black pen illustration on paper, before being digitally enhanced with colour schemes. She produces the products herself and sells them into retailers around the world include greeting cards, art prints, tea towels, melamine kitchenware and her ever-popular Coastal Cottages tote bag.
Jessica's artwork is striking and unique, occasionally naïve, but with a sophisticated edge. Her love of 1950s design has had an impact on her use of colour and a passion for travel comes through in her designs.  Jessica often takes on freelance briefs for a wide variety of companies, with travel or location specific themes frequently being the subject matter of choice, and has created a large body of coastal work in her career so far.
Look out for: London themed Christmas Tea Towels & Christmas Decorations Cards  with over 30+ designs to choose from. 
---
WELOVECUSHIONS
Every conceivable cushion including artwork, kitch and fun
Instagram: @welovecushions
Facebook: @welovecushions.co.uk
Website: WeLoveCushions.co.uk 
WELOVECUSHIONS
 All of WELOVECUSHIONS products are printed and hand made in North London.  The company work with a number of a major art institutions & libraries including the National Gallery, TATE, the Mary Evans Archive, London Transport Museum and William Morris Gallery to produce fantastic ranges inspired by their archives.  With access to over 300,000 images they can apply any design to their range of cushions, deckchairs and lampshades.
Look out for:  Into the Art Deco Blue, Robins for Everyone, Showtime! Letter cushions, Personalised Xmas Gift), and New 'Nature' Designs from the Robert Gillmor Collection.  Also deckchairs for any gardener's gift guides.
---
Bamalama Posters
Original music and movie posters – some collectable, some affordable
Instagram: @bamalamposters
Facebook: Facebook.com/BamalamaPosters
Website: BamalamaPosters.co.uk
Bamalama Posters
The gallery will host 'Bamalama Takes a Trip: A Celebration of 60s Graphic Design' 21 October – 21 December 2019.  The show will feature a carefully curated selection of rare posters (with a mixture of not for sale & sale items) plus limited edition 'Hapshash & The Coloured Coat' prints by renowned graphic designers Nigel Waymouth & Michael English.
About the Gallery:
Tucked away in Leather Lane, London, Bamalama is an independent gallery & shop selling rare, vintage and original collections of music & movie posters.  Stepping into the shop visitors are able to explore a wealth of artists & genres ranging from the 50s upwards.
With over twenty years' experience within the sector, Bamalama owner & vintage curator John Brett has an innate knowledge, and passion for, graphic design (both music & movie) and for music memorabilia.
Bamalama is known for the exceptional quality of its work and has collaborated with various art institutions across the world, including the V&A and The Mucha Foundation, with loans from John's personal archive and the commissioning of limited edition archival prints to their shops.
Look out for:  The best selection of vintage music and film posters around! If an interior designer is looking for something specific for a client's project Bamalama can help them source it.  Ideal suggestions also for any gift guide that are wanting luxury/blow the budget/ art collectors/something different suggestions.
---
Perkins & Morley
Inspired by nature, cushions, cards, notebooks, and so much more and all made in the UK
Instagram: @perkinsandmorley
Facebook: www.facebook.com/PerkinsandMorley/
Website:  shop.perkinsandmorley.com
Perkins & Morley
…are Jill Perkins and Jan Morley, a designing duo since 1987.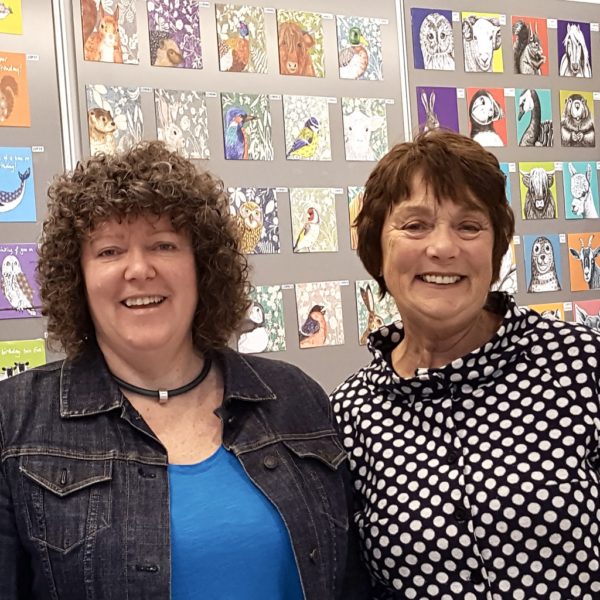 The Perkins & Morley story started many moons ago (over 30!) when they were both studying graphic design at Middlesex Polytechnic. Their shared passions for art, design, travel and nature – not necessarily in that order,  led them to travel to Sri Lanka where we created designs for a wooden toy manufacturer. Still designing for other companies, they branched out into tableware, and then, in 2010, an idea from Jill and a drawing of an otter from Jan sparked the beginnings of their own brand. The cheeky otter went on to form part of their best-selling Collective Noun range of greetings cards and giftware, loved by customers all over the globe.
Their collections are inspired by nature and its flora and fauna. Jan is often walking the stunning valleys and fells of Cumbria with a camera and drawing equipment, while Jill sketches and paints in Devon, surrounded by beautiful coastlines and countryside.
"We love what the UK has to offer. Not only does it give us beautiful scenery and an immense variety of birds and animals; but talented craftspeople we can call upon to make all our greetings cards and gifts. We are proud to say we design and make everything in the UK".
Look out for:  'Wilder' Collection & 'Rocks' plus Christmas  Cushions.  Also gifts galore! Aprons & Tea Towels  (baking/cooking gift guides), Mugs (£15 and under gift guides), Ring boxes (£15 and under) all with a 'Nature inspired' theme to them.
---
The Sugar Shed
Back to nature with a personalised touch
Instagram: @sugar_shed
Facebook: @thesugarsheduk
Website: TheSugarShed.co.uk
The Sugar Shed
Owned and run by good friends Tracy Johnson and Lisa Jackson.  The company's aim is to get people's images off their phone and displayed in a way that they deserve – hence their motto "Memories in Grain". Knowing how important family, pets and memories are, they aim to create a beautiful, unique and bespoke addition to people's homes with each item they produce.
The Sugar Shed believe in using 'Happy Wood', making sure that each item is from sustainable wood you can trust.   The majority of their stock is locally sourced from the Lake District and surrounding areas. Why 'Happy Wood'?  Because it isn't just cut down just for them, it has either fallen down or is being felled for good reason.
By not using white ink they also allow the natural grain of the wood to shine through. Most of their products also have the bark still intact adding an extra dimension to the product. There is occasionally still moss on the bark giving it a proper rustic look.  All of the items are hand-finished by them in their studio in Holme, Cumbria.
Look out for: Hand Finished 'Wooden frames', Doorstops and 'Bark slices' -brilliant pet gift.  All items are made bespoke to the customer's order and feature the customer's pictures.
---
Nauseni
The giving back gift you'll want to feature – cute and heartwarming
Instagram: @nauseni_felt
Website: Nauseni.org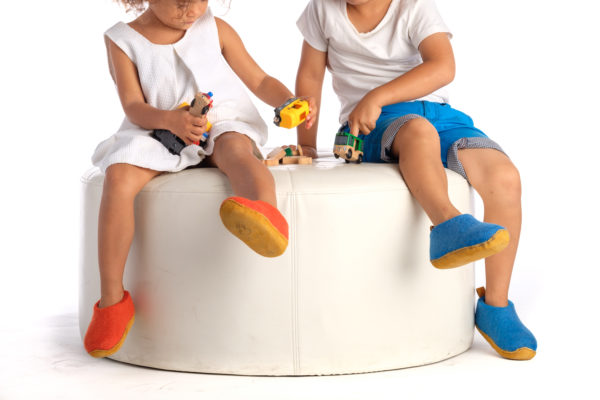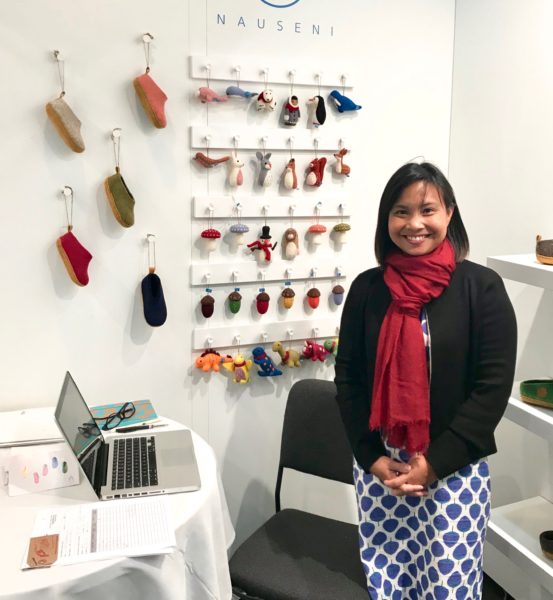 Nauseni
In 2015, NAUSENI's founder, Wilatluk, and her family were in Kathmandu when the Earthquake struck Nepal. Like many other survivors, she got involved in the relief and recovery efforts in the days that followed. Having raised funds, and sent relief materials to Gorkha in close collaboration with local NGOs in Nepal, Wilatluk later returned to visit the quake-affected areas, and quickly learnt that going forward, many survivors, particularly women, didn't expect any hand-outs and wished to rebuild their lives and homes with their "own two hands".
Taking the phrase "with our own two hands" quite literally, Wilatluk started NAUSENI WOMEN INITIATIVE with the mission to empower women by providing skill development and adding values to their traditional crafts.
The INITIATIVE invited a British designer and tutor with the expertise in wool felting and provided a free week-long wool felt and needle felting training for fifty Nepali women in Kathmandu in September 2016.
After two years of incubation period in skill development, along with product development and design, Wilatluk has turned the self-funded initiative into a socially responsible business, trading under the name of NAUSENI.
With minimalist and modern British design, NAUSENI  products are deeply inspired by the rich and diverse cultural heritage and dramatic landscape of Nepal.
Look out for:  Handcrafted felt slippers from Nepal – available in both Adults & Junior sizes. Best for luxury, kids, arty, eco-conscious and over £50 gift guides. For Xmas 2019 NAUSENI are introducing an applique kit which can be sewn onto the junior slippers (motifs include Dinosaurs, Foxes, Trains, Car, London Bus, Daisies & Ladybirds).  NAUSENI also offer hand felted Christmas decorations, perfect for the 'Maximalist' look
---
Do you know Prickle PR?
If not you really should! A big thank you goes out to Prickle Pr for sponsoring this post. When I first spoke to Lee at Prickle my first question was "why Prickle?" and apparently I'm not the only one to ask.
PRickle is a boutique consultancy, owned by Lee King, who specialises in providing public relations to the interior, lifestyle and exhibition sectors.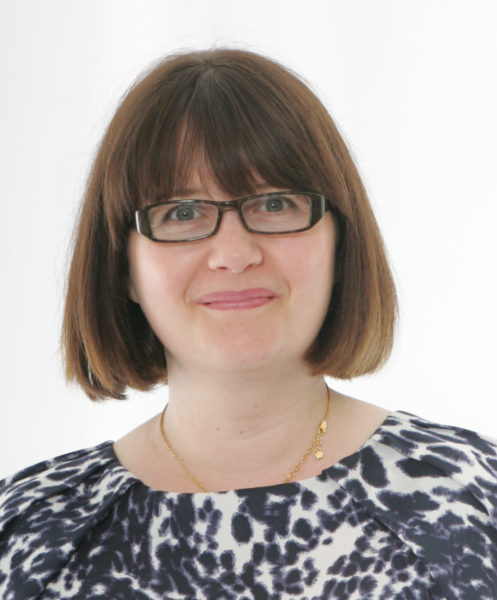 As a freelance consultant working with businesses, artisans and designer-makers alike, she champions small brands with big ideas, companies who dare to be different. Lee started doing PR at the V&A on the commercial side – promoting the gifts in the V&A Shop, their exhibition products and exclusive collaborations.  Having subsequently worked for an agency and for an online furniture company before starting PRickle in 2016, she has a passion for the quirky and the unusual "as well as the extremely practical', and seeks to translate this into providing a bespoke first class PR service for the brands she represents.
She's always open to discussing what you may be looking for, whether for shoots, makeovers, news pages & editorial and the companies she work with are happy to do bespoke ideas too.  So drop her a line lee.king@pricklepr.co.uk or call on 07810 875863 to make sure you're on her mailing list – or just for a good old natter! Pricklepr.co.uk
P.S.
And why Prickle PR?  Lee shared that she "loves Alice in Wonderland and "The hedgehog 'croquet' balls are a particular favourite. The collective noun for a group of hedgehogs can be a 'prickle' – a term that I think is particularly apt, since I want to make your eyes 'prickle' with interest."
---
So, that's it. My first roundup for Christmas. What do you think? Who do you want to include in your features? Drop Lee a line and she'll help you right away.
Until next time ho ho happy Christmas in July!
EmmaMT  x