We love finding new artists to decorate our homes and photo shoots with and today's Spotlight is on the very talented Emma Tweedie whose mixed media art is a combination of serene landscapes, abstract canvases and the most stunning pieces from the heart.
We asked Emma how she got started, where her inspiration comes from and the big question – can we use her art on shoots? Find out the answers and all her contact details below.
How did you come to be an artist?
It runs in the family to a degree, my father was a draughtsman and so I always did art from an early age. I did a weekly textile design class with a friend of the family who was also the head of department in the local art college which also led to a foundation course in art and design in at the University of Ulster. I then went onto do a 4 year fashion design and illustration degree at the University of Northumbria. Most recently I've just undertaken a part-time (3 years) fine art course specialising in painting.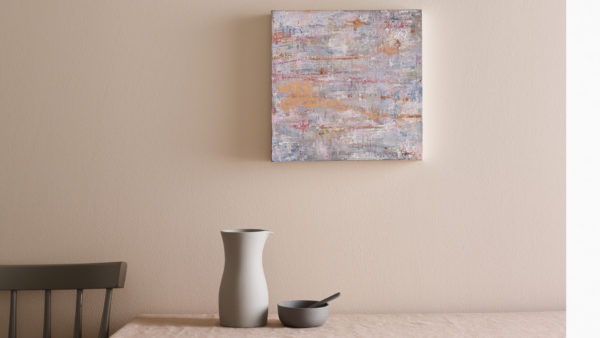 What's your style? 
I've spent the last three years developing my style which I'd described as mixed media, with a slant towards using watercolour and natural materials such as claypaint, raw linen, paper etc. I mostly paint but do also draw and print. 
 What's your fave thing to create? 
I think work that creates an emotional response. I like to think that the colours and scenes I work with appeal to the viewer either on a colour or mark making level. I love using textiles in my work as well as recycled paper and reusing second-hand materials. 
 Can you describe your design process for us – from an idea to

becoming

available to buy? 

I like to work in 'projects' and explore these themes, for example, I have a current project called 'Land'E'Scapes which explores the contrast between the city where I grew up and the beautiful vistas and views which were also prevalent. For this body of work, I use raw linen and paper which I prime and then I work into this layering up with concentrated watercolours, acrylic inks, claypaints, pastel and pencil. I always like to have a lot of texture and try and work from original sketches, and plein-air sketches and then develop these back at the studio. I always tend to have 4-5 preliminary works before moving to the final piece of work. 

I also have another project I'm working on just now which is more expressionist in its approach, looking at colour and how it can affect our mood, again provoking an emotional response from the viewer.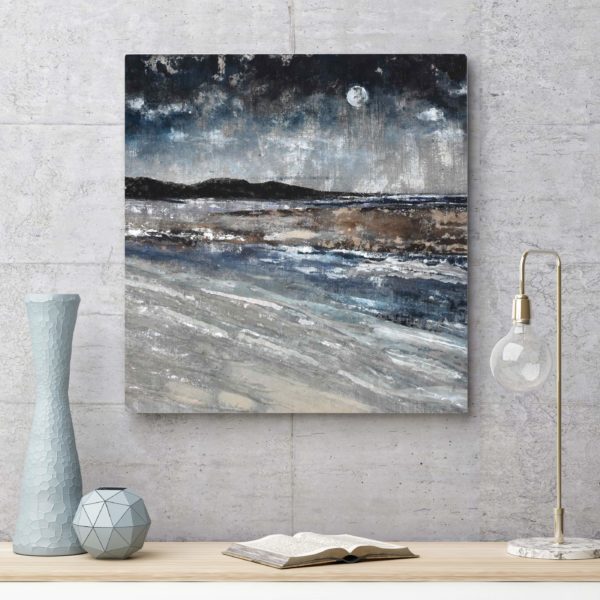 Where does your inspiration come from? 
Everywhere! Having worked in interiors I love textiles and pattern and also having worked with so many magazines, I have a ton of paper I weave into my projects. It feels really natural that these two important influences find their way into my work. In terms of other inspirations, I'm a sucker for ceramics, and love the work of Jack Doherty, Joanna Still , Adam Frew and Akiko Hirai. For painterly inspiration I love the work of Kurt Jackson, Janine Baldwin, Anselm Kiefer, John Blockley and David Tress. Nature also is a huge influence, this is probably where I get my colour palette from. 
 What's been the highlight of your career so far? 
When I started this process, I thought that I'd make a film, more for myself than anything else to almost act as a personal 'brief' as to what I was trying to achieve. The film was just shortlisted as part of the Manchester Film Festival, from where I've just returned from seeing it play on a large screen to an audience – very surreal! In addition, being shortlisted twice now for the Pebeo mixed media art prize and exhibiting with them twice was pretty cool.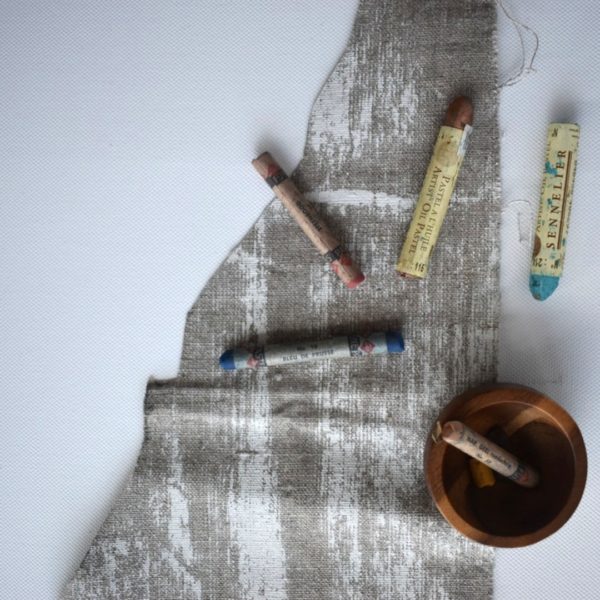 What's the best mistake you've ever made? 
Ironically in art, I believe every mistake is good, as its those 'happy accidents' are the things which really seem to work!  I keep a little bundle of happy accidents on my inspirational wall in the studio which I always try and recreate, but never as good as the original 'accident'! 
What advice would you give to an aspiring artist? 
Two bits of advice really, the first is try and do a little bit every day it keeps the creative process more fluid, and secondly write every idea down as everything in the conscious/unconscious mind has merit. I often find old sketchbooks with ideas I'd forgotten about which are as important as when I wrote them down.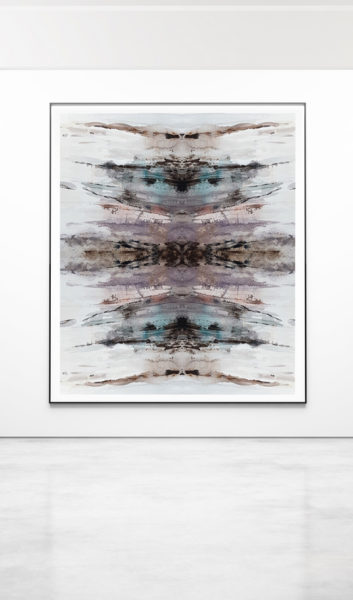 If you could collaborate on a line of artwork with anyone, past or present, who would be your dream partner and what would you create? 
In the past probably Annie Albers, for the present, possibly a collaboration on a rug with the rug company? 
Also going slightly
off piste
I'd love to collaborate with a sound artist for a project I have in mind. If anyone out there reading this knows of anyone drop me a message! 
Tell us something not many people know about you? 
I have a slight fetish for flat shoes and also I am very partial to a gin and tonic with dried thyme. 
Which of your designs are most popular and why do you think that is? 
My coastal scapes are very popular, I think people find them relaxing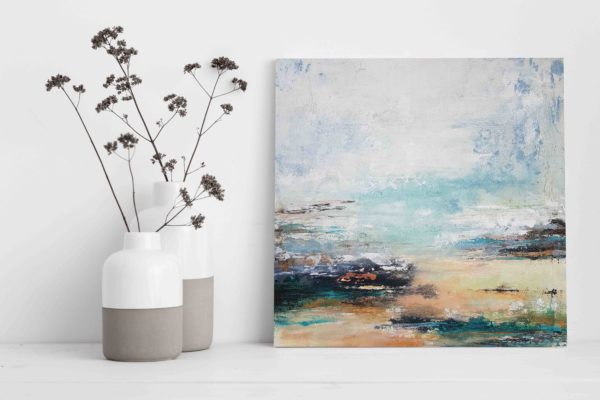 What are you working on at the moment? 
I always have a few projects on the go, but I'm working to create pieces for my first solo exhibition in November, which is called 'Softscapes'. This will be a body of work which explores colour and wellness. 
Do you have art that is available to loan for photoshoots or images that can be used in magazine features? 
Absolutely. I love seeing how stylists and brands use my pieces in their images/showrooms.  I'm happy to lend art in return for credits for editorial features. I also hire work for commercial projects too. 
Are you available for bespoke commissions for

photoshoots

and magazine features 

I've recently done a few commissions for stylists to fit their brief, it's sometimes easier to work that way as then they really get what they want in terms of look. I usually ask for a

moodboard

to work from. I've also started to take some interior design commissions. 
What is the best way for Interior Stylists and Writers to contact you? 
There is an email link from the website. 
You can see more art by Emma here