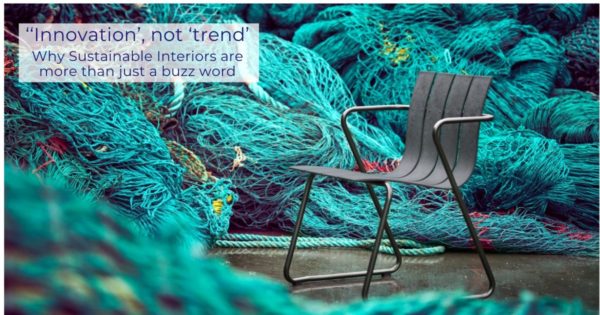 Step into the Future of sustainable interiors
Feature by Flora Leahy 
Walking around trade shows, and reading new articles, I seem to come across the same attitude towards sustainability. It's the "trend on everyone's mind," forecasted by research agencies as 'bio-futuristic'.
It's true, there seems to be a burst of naturally dyed and hand painted aesthetics across all industries – Collina Strada in the fashion world, and Donna Huanca's art performances, for instance, are not unlike what is now the image of CWC ceramics and even Bloomingville SS20. Simultaneously, everyone wants to know the source, material composition, and durability of what they're consuming. It's understandable; people want to do what they can in a society where we have little individualistic control over what happens to our environment. And whilst in my wildest of fantasies I'd live in a YouTube-taught self-made wooden hut, and eat trees out of earthy hand-thrown ceramics, singing about the world dying until Greta Thunberg could finally go to school on a Friday – it's not sustainable. Because you and I both know I have to jump on a train or in a car to make it to that location for 7.a.m. to do what we love doing, without looking like we're having a mental breakdown. Sorry, I had to make sure you hadn't fallen asleep from the word 'go', or should I say 'sustainable?'
You haven't heard it all before, have you?
I don't blame you. It can be tiring, hearing the ol' sustainability lecture over and over, but don't fall asleep at the wheel. I say it as though you're in the driver's seat, because I like to think that we have some control, picking out and styling beautiful interiors that are good for the planet, and therefore worthy of attention. Falling asleep is how you miss that those reusable plastic containers are made in, oops China, or that vegan soya wax candle is sat in a holder that's definitely not eco friendly at all. Don't get me wrong, I'm not here to hit you over the head with a stick, but more tap you on the shoulder and go "hey, don't let those trend flockers fool you." And whilst we're all here for trends, let's not make sustainability one of them. With enough said, let's have a look at some of the brands that continue to move our industry to a more sustainable mindset…with style.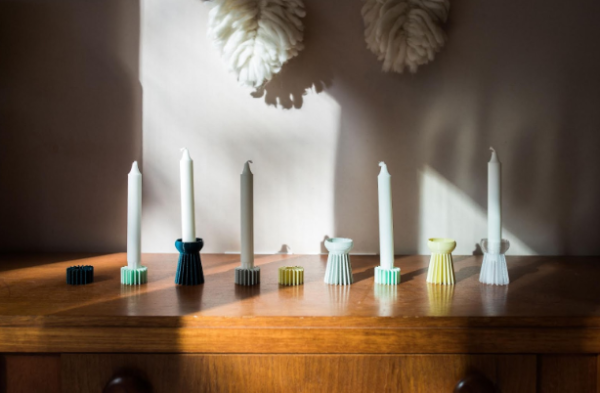 Batch.works uses PLA, a colourful biodegradable thermoplastic derived from renewable sugarcane starch, and durable PET, recycled from plastic food containers and bottles. Not only that, but it's 3D printed locally in East London. French, German, Polish, English, Portuguese and Canadian Designers make up the company, using classic designs so you know it will be appreciated for longer than a season. They have previously partnered with the V&A, offering an "interactive micro pen factory" where visitors could make a pen in only six minutes, Julien Vaissieres of Batch.works excitedly explained to me, as proud Spotted Award Winner at Top Drawer for this Spring/Summer. Batch.works is definitely worth keeping an eye on; eco-conscious plastic production based in the UK is quite rare.
---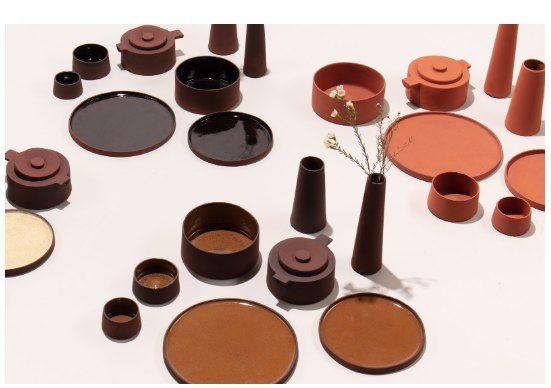 Studio Thusthat, composed of recent RCA graduates Kevin Rouff, Guillermo Whittembury, and Paco Böckelmann, explore new ways of utilising industrial waste in their ongoing series Wasteland to Living Room. Thusthat highlights the negative byproducts and wastes that come with production of metals such as aluminium and copper, something often invisible to the public eye. Bauxite residue, or 'red mud' for instance, comes from refining bauxite ore into alumina, the precursor to aluminium. The amount of red mud produced alongside aluminium production is immense: 150 million tonnes of red mud generated annually, and left in giant disposal sites. In an attempt to find a solution, Thusthat have formed the RED project, a combination of design, scientific research, and traditional crafts to produce a range of red mud tableware and tiles. And this is only the first part of their ongoing series, Kevin informs me, and a bigger project awaits this year. Watch this space! 
---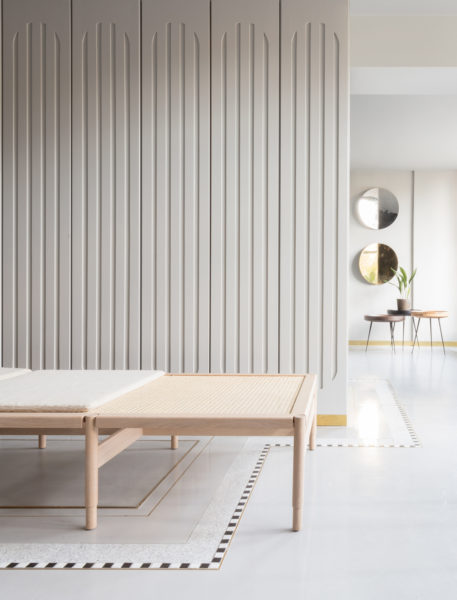 Deriving from the Latin word for Mother, Mater Design holds a strong mission with Mother Earth in mind. They produce beautiful designs from anything they can upcycle and recycle, protecting the environment from packaging and ocean waste. Mater nods towards a circular economy, using and replanting fast growing Mango trees. And if that's not enough, Mater also protects and supports forgotten traditional sand casting techniques in Moradabad, Northern India with skilled craftsmen. It's worth noting the value these ancient skills are slowly regaining, as people turn away from the modern production responsible for our footprint on the planet.
---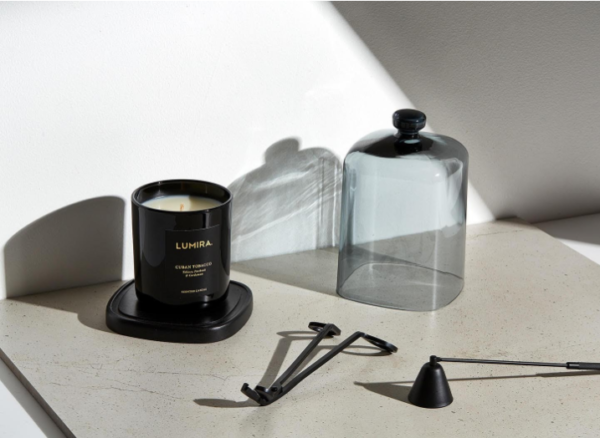 Lumira uses vegetable soy wax for their scented candles, with essential oils that are ethically sourced. All of their glass and packaging materials are 100% recyclable. In an effort to give back, the brand has an ongoing collaboration with Royal Botanical Gardens: their unique scent Florescence. From each candle, proceeds go to the Royal Botanical Gardens and their scientific and conservation work all around the world. This scientific research ranges from species discovery to identifying the impact of climate change on the environment and threatened habitats. 
---
So, there you have it. New technologies moving the interiors industry forwards. What do you think? Which are you going to add to your shoots / features / shopping list? We'd love to know. 
Leave a comment below and tell us. 
Flora 
---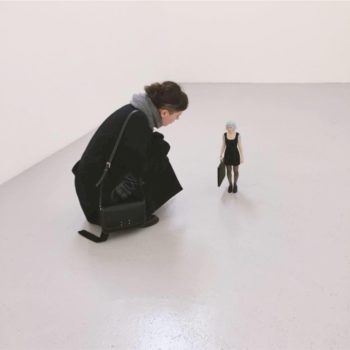 Flora Leahy is an interior stylist assistant and a writer with a passion for everything Eco. Inside Stylists is honoured to have her writing for us. You can find her here .