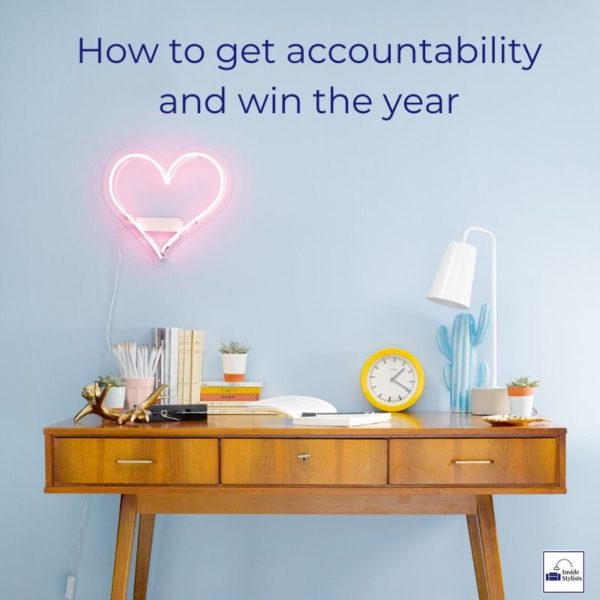 How to get accountability and win the year
Accountability is like magic. It's the formula that drives you to do those tasks you'd rather put off
I've been part of many accountability programs. Some worked well. Some not so much, but they all moved me forwards with my goals in some way or another. There's something very motivating about having someone who's got your back. Who'll check up on whether you're doing what you said you'd do and whether you're procrastinating or not!
But how do you find the right person? And what do you actually do during an accountability call in order to achieve your ambitions and move the needle forward on your career, health and personal life?
In this episode, I share everything I've learnt from group accountability (which really didn't work for me) to one on one coaching – which has me nailing my goals.
Choosing an accountability partner
When selecting an accountability partner you need to be very selective. There are a few criteria that I would highly recommend.
Your accountability partner needs to be…
On your level and be in a similar situation in work and/or life, ideally with similar drive and ambitions. So another mum if you're a working mum, another assistant, another editor, another pr etc
Someone you can trust – you need to know your biggest scariest goals and dreams aren't going to be shared with all and sundry
Not your life partner – sorry but it just doesn't work.
Will support your journey – The closer in careers you and your accountability partner are the easier it is to support eachothers experiences to kick those goals into gear.
Will kick your butt if you slack off – Seriously though! You need someone who you'll feel bad if you're not moving forwards.
How to run a successful accountability session
Start by setting out the boundaries and conditions – Here's what I want… Here's how I can be of value to your goals… Here's what I will do to keep you accountable
It's essential you get the structure to your calls set out in stone right from the begining.
An EmmaMT check in example
Quick Win: Booked a guest interview for the podcast who I've wanted on the show for ages
Business: Got a blog post and a podcast out each week / plan post/got a new location house on the Inside Stylists directory
Health: 365 chalenge : Chips: Chocolate: Crisps
Personal: Have at least two epsom salt baths with Netflix and herbal tea: Home styling time
Routines: Up at 5.30am – no excuses
A few rules for your accountability calls & the checklist
Everything said within the accountability setting is confidential. NOTHING is repeated. EVER.
Respect eachothers time ; Both partners are on time and keep to time.
Skype, Facetime and Zoom always work well. Face to face is best (even if it's digitally) but if it's not possible a phone call is still effective.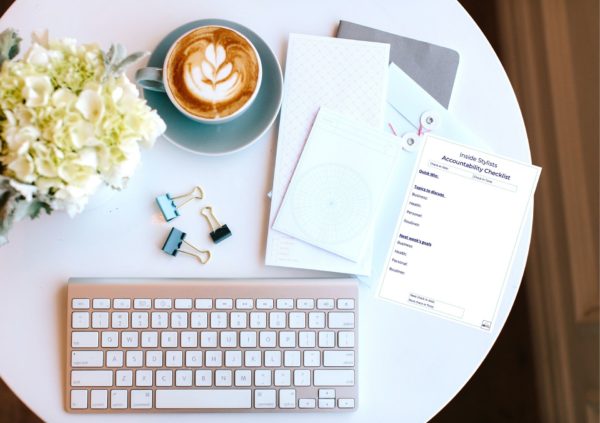 Download your free Accountability checklist sheet here 
Listen to this weeks episode here or click on iTunes