8 dog beds your pooch will love you
When working from home our pets are never more than a few inches away from our desks – or in the case of cats – on our laptops! But there's no need to scrimp on style or comfort with our round-up of the best in dog bed design. Which would you choose?
---
The one
for … the designer pooch 
OMG how beautiful is this designer dog bed? It's round plastic woven design means not only that it can go outside, but it will be really easy to clean.  The mattress is reversible and machine washable too.  I don't think I've ever seen such an on trend dog bed.
Laboni Delano dog bed, Cuckooland.com 
PR Contact: lucie.dibben@cuckooland.com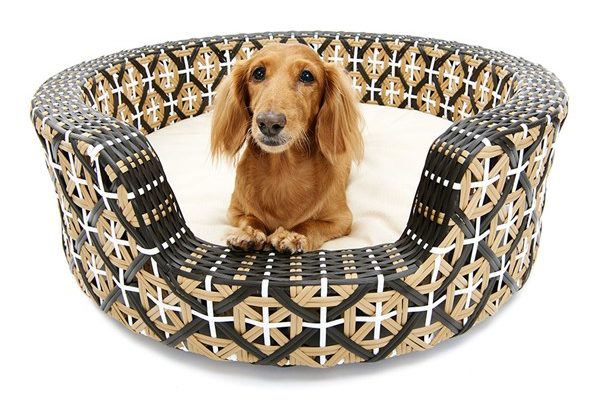 ---
The
one
for … nervous dogs 
Hands up who's dog has separation anxiety after being in constant lockdowns for a year? It's estimated that 40% of dogs are suffering from stress or separation anxiety. I know Alan Taylor goes mental when I get back from a five minute trip to the corner shop! You'd think I'd been gone for a week!
This bed has a raised rim to create security and "rejuvenates the nervous system" basically meaning that your dog will be ultra comfortable and calm down quicker and relax more.
 Calming Dog Bed,  PamperPaws.co.uk
PR Contact : Max Rivers  info@pamperpaws.co.uk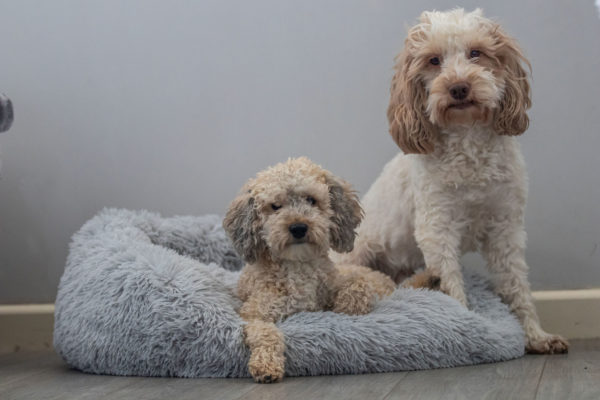 ---
The one
for … eco-conscious 
SERIOUSLY how cute are these puppies?!! I mean I could have included any one of the Settle dog bed images but just look at those guys!!! I don't know whether I want to go and play with them or shake hands with the stylist who put this shot together! Have you ever used the phrase "It's like herding kittens?"  To get this puppy shot is just amazing- it's fab on all counts. 
But back to the beds. How stylish are these? They come in small, medium, and large and you can get additional covers made from 78% recycled materials for when one's in the wash. But the best thing about them? Everything is as eco as possible from the recycled fabrics and fillings to the digital sublimation printing process making them as sustainable as possible. Couldn't love them more! 
Abstract Dog Bed From, Settlebeds.com
PR Contact sarah@pursuepr.com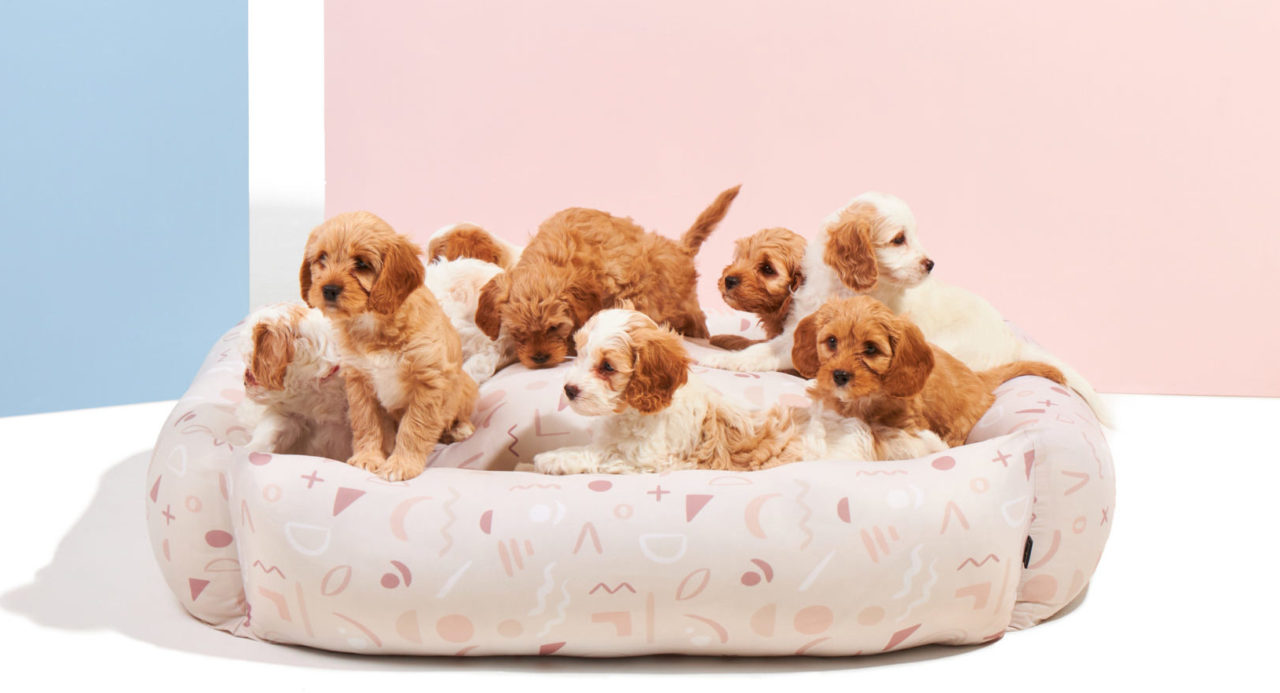 ---
The one  for … the dog who likes a touch of luxury
This dog bed is good enough for us humans! It's made with duck feather-filled pads around the sides and a separate hollow fibre mattress so your pup can get really comfy. All the elements can be machine washed to bring it back to like new.  
Available in small, medium and large so there's one for every breed.
Ducky Donut Dog Bed in Blush, CharleyChau.com
PR Contact: Alex Frith – press@charleychau.com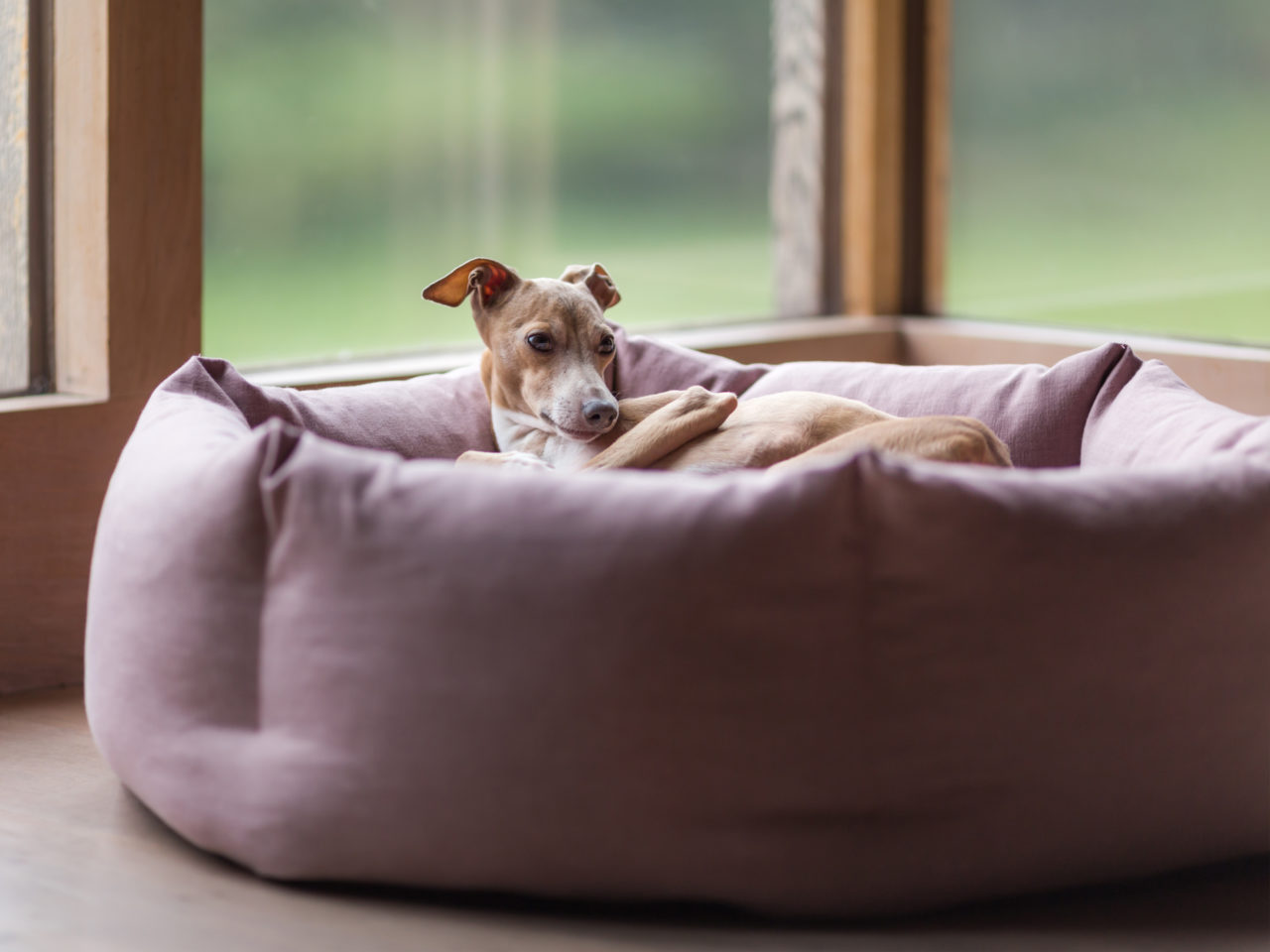 ---
The one for … taking on holiday
 This bed would work equally well in the kitchen, a car or on holiday. It's compact enough to travel – great for dog crates, yet soft enough to make sure your dog sleeps well wherever it is.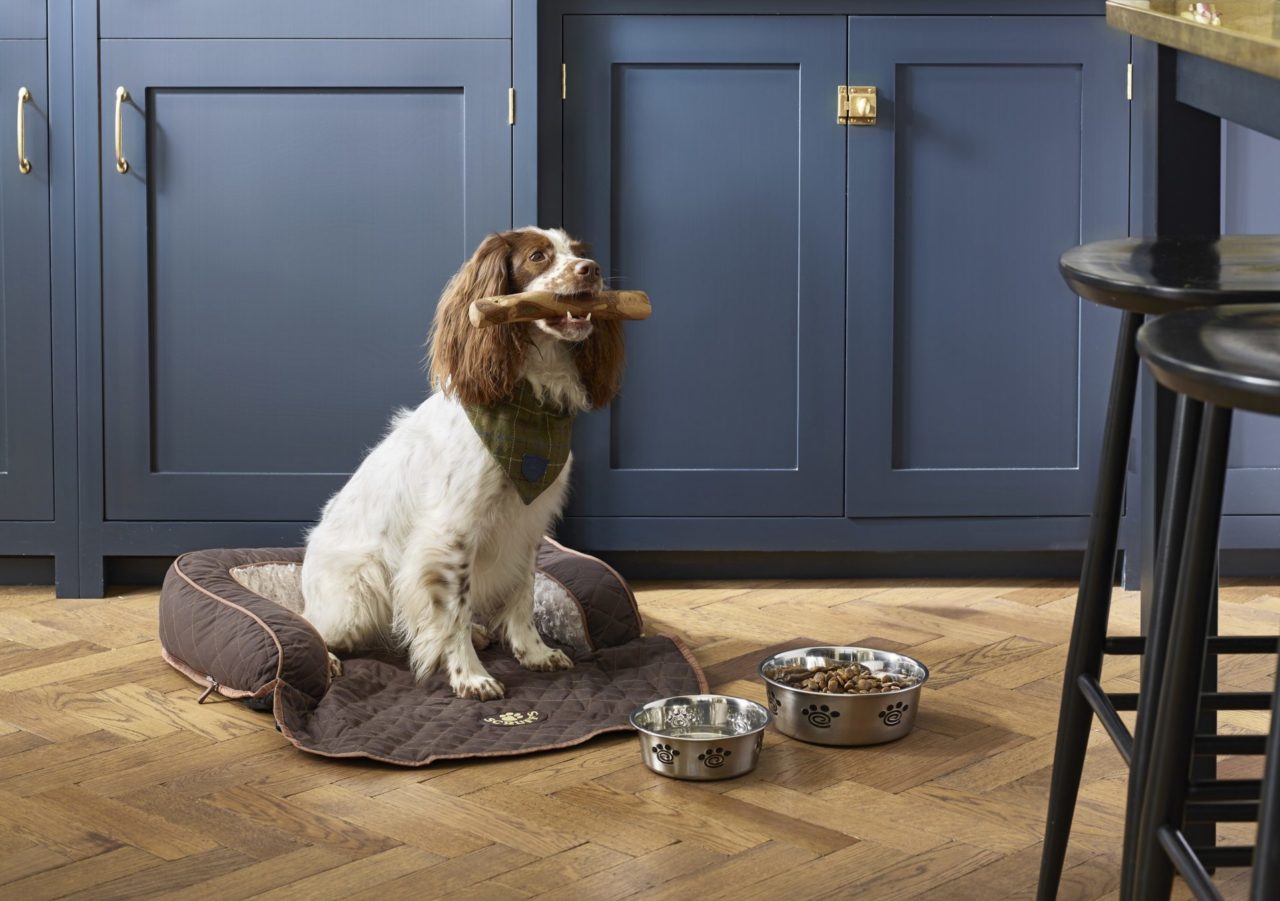 ---
The one for … the mucky pup 
 Not only does this dog bed look cosy and cute, but it's also made from a water-resistant fabric which means all those muddy dog walks won't end in disaster! It's reversible too so you can choose which way to have it. I vote for Sophie Allport's gorge dog design to be as on-show as possible. 
Sophie Allport Fetch Pet Bed, SophieAllport.com
PR Contact : Paige Harrison paige@sophieallport.com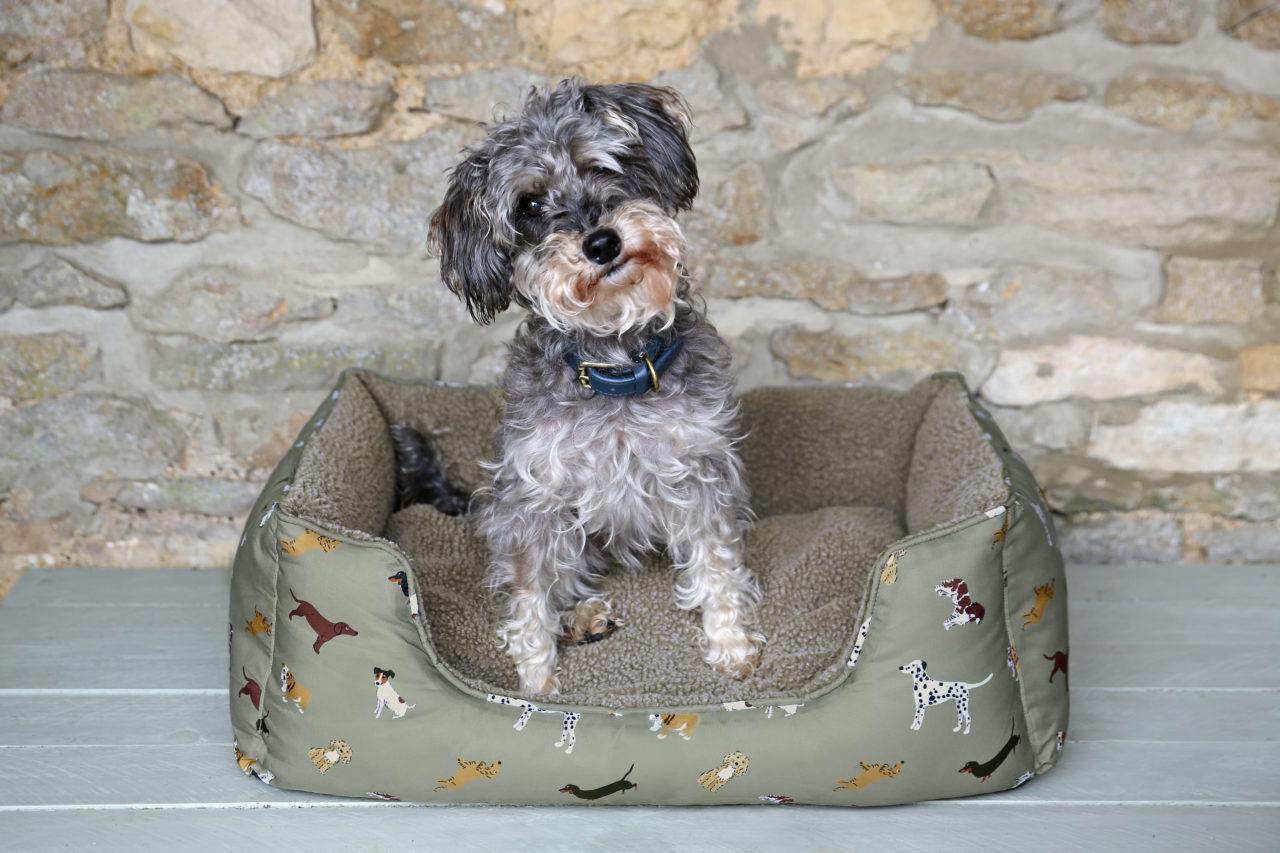 ---
The dog bed for … garden lounging 
My doggo loves the sun. On a sunny day he'll race out to the hottest part of the garden and just … well – sunbathe and that's why this Giselle Garden Dog Bed is so spot on. Alan moults – a lot! So we don't really want him on our garden furniture! A garden dog bed is perfect. Of course, you can also use it inside too but just look at the colour this bed will bring to your outdoor living space. Pure sunshine.
By the way, The Lounging Hound also make brilliant sofa toppers for indoors. Such a brilliant idea – You can see them here on InsideStylists 
Giselle Garden Dog Bed, TheLoungingHound.com
PR Contact : Kate@Chadwickpr.com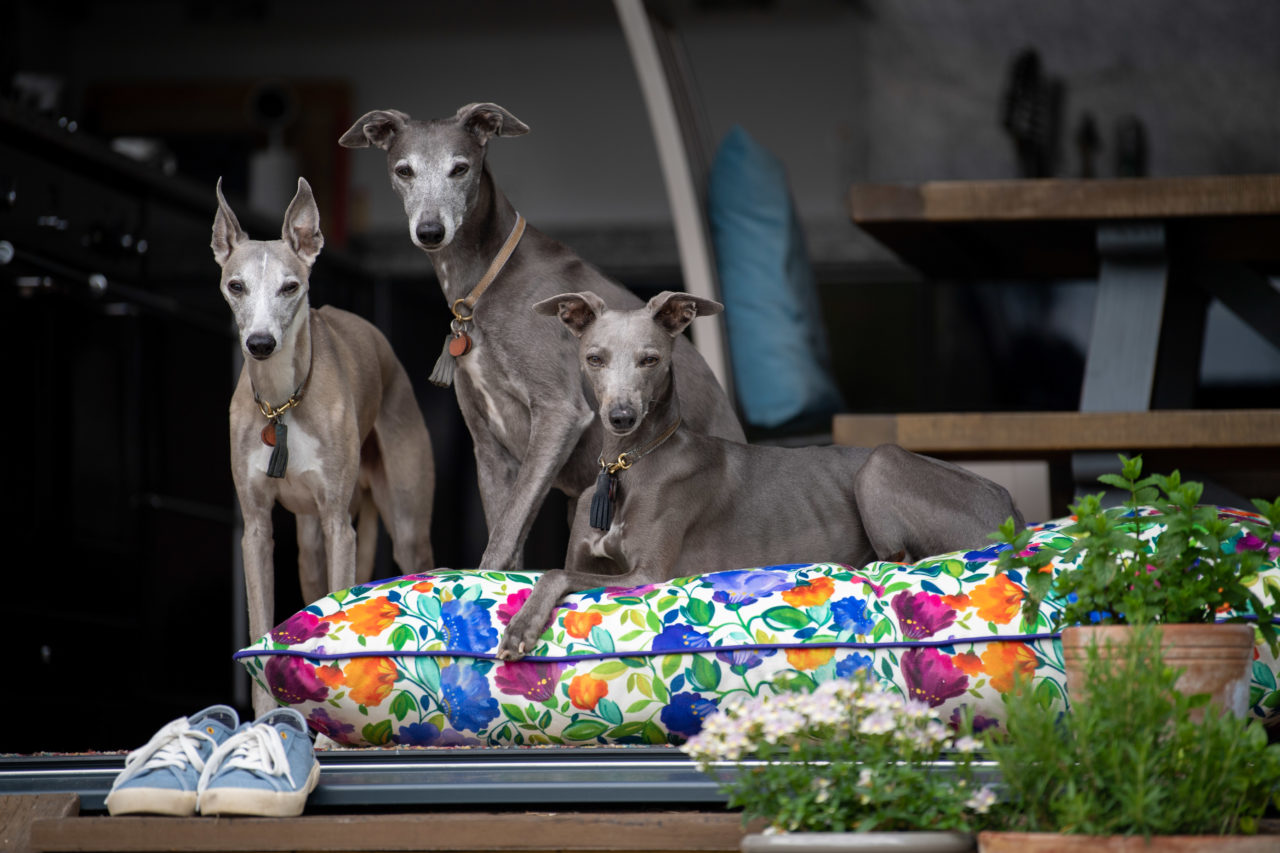 ---
The dog bed for … the largest of dogs or the smallest of cats
Did you know that Silentnight make dog beds? No, neither did I but they do and they make them with as much care as the beds they make for you or I. There's a few in the range but I chose to share this Ultra bounceback one as my friend has a similar one for her giant dog (in my world all dogs are giants as Alan Taylor my Jackapoo is tiny!) and he loves it! 
The bounceback feature means it will always look good – no more saggy dog beds – we hate those on show don't we? And the cover is a soft, durable and machine washable. It comes in small, medium and large so will fit your furry one brilliantly. 
Silentnight dog beds are available via Sleepypeople.com
PR Contact : charlotte@wearebrazenpr.com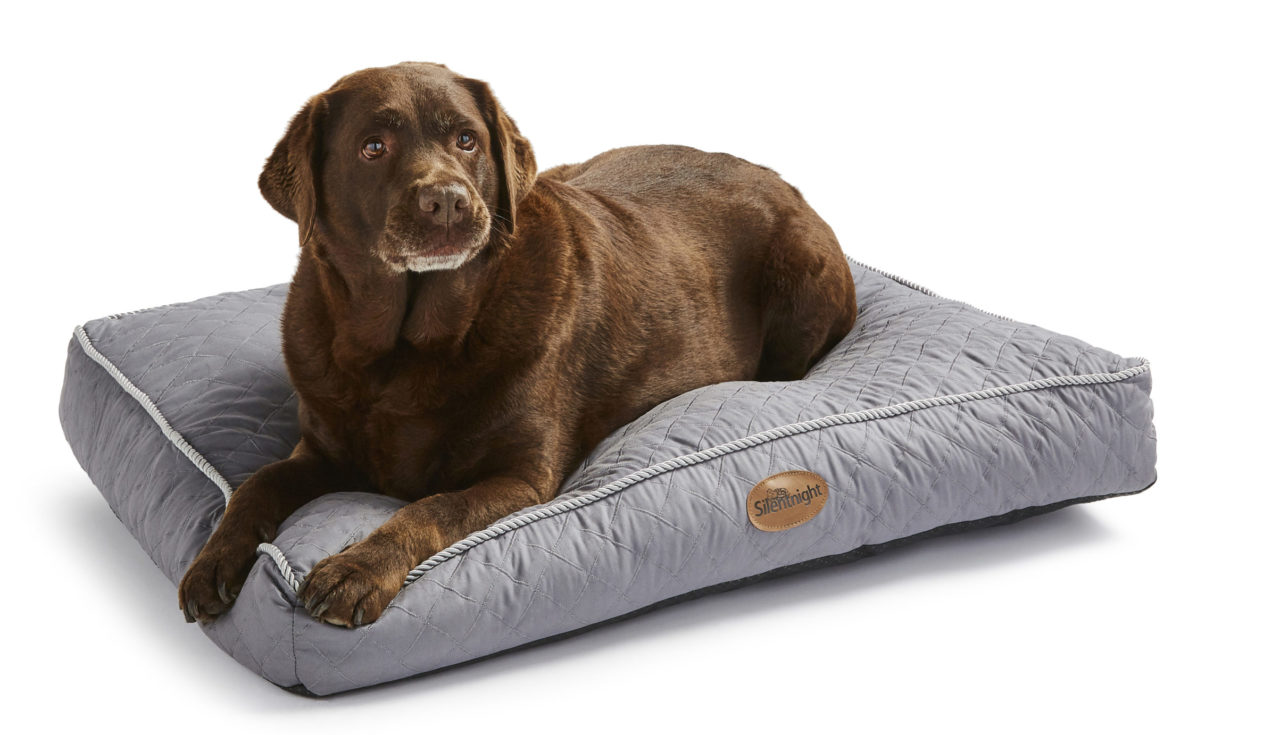 So, which would you choose for your pampered pet? Alan loves them all!
Em x