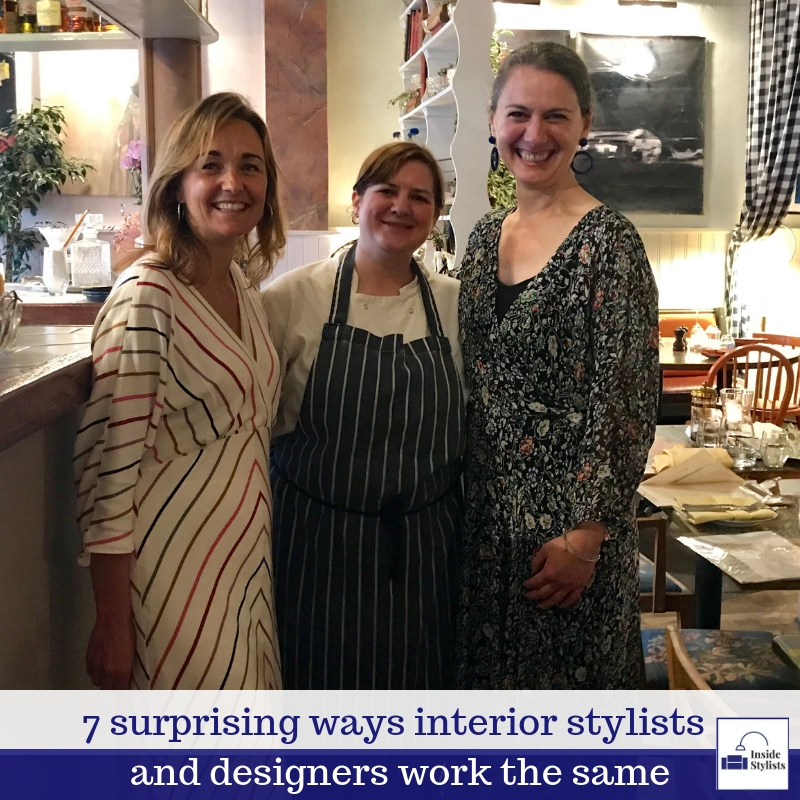 7 surprising ways interior stylists and designers work the same – but different.
The Stylish Supper Club event of last week was just fantastic but for so many reasons other than just good food, good company and a ton of industry talk! I want to share some juicy tidbits I learnt from the day and I think you'll find them interesting too!
The meeting of interiors minds
When Emma Merry and I got together to discuss The Stylish Supper Club event and what it would entail I was super excited. I LOVE to put on an event but I know first hand that they're a tremendous amount of hard work, lots of time, incredibly stressful – like holding a birthday party and worrying no one will turn up and they have to be done around other commitments (you know like – styling jobs, kids and the all-important doggo walk). But the thought of teaming up with someone else was too exciting an opportunity to miss and boy am I glad I did. Not only is Emma a fantastic Interior designer with a ton of interior knowledge and experience but she used to plan events for a living too. BIG events! (More on that in next week's podcast). This was a biggie as she knew EXACTLY what needed to be done and when. This for me was a huge eye-opener.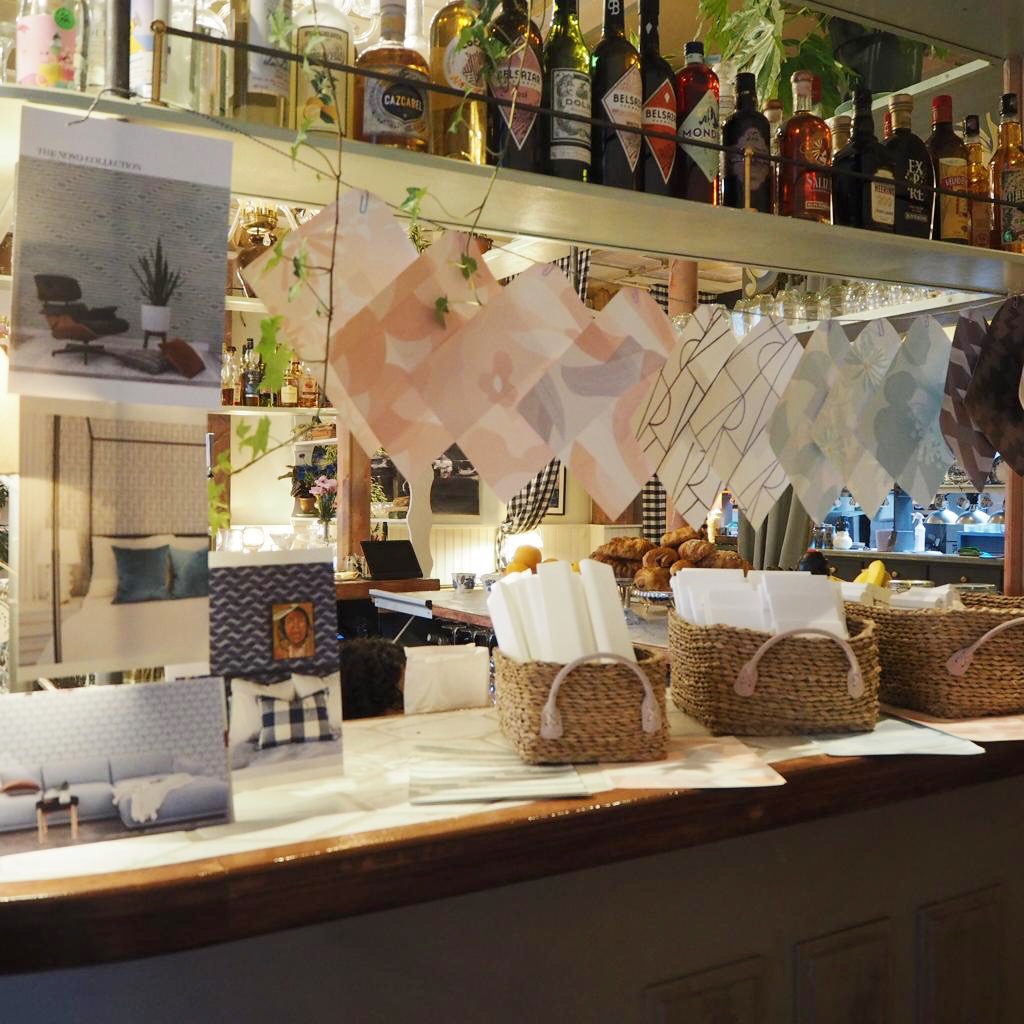 What's it all about?
We wanted the event to be all about getting interior stylists and designers together. When I listened to Emma talking about how Interior Designers work it was like de ja vu! Working alone the majority of the time, not knowing anyone in the exact same position that would understand the everyday problems and would know how to solve them – or who would be willing to share costings/pricing. Sound familiar? That's exactly why I set up Inside Stylists. To bring the styling and writing community together and now we're chatting with Interior designers too. And here's why…
7 surprising ways interior stylists and designers work the same – but different.
There are loads of similarities between how stylists and designers work but the two industries – although the same, are truly worlds apart. I learnt so much from the event.  Many people cross over disciplines and here you can see why. These are just a few of the things I learnt from the event.

1. STYLING: The biggest difference I saw was that an Interior designer designs a room spacially and shoots to make the room look amazing. A stylist can style a room to make the shot look amazing. The difference in that is huge. Many interior designers can style a room for real life but not for a shoot. There's a difference. Before the event I just assumed all designers could style. Their projects always look gorgeous but it's that old adage of you don't realise that other people can't do what you do. The skill of styling for a photo is very specific. How to make one area the 'hero'. It's learnt over time – much like interior designing for real life people!
2. PRICING: Designers often price up a job 'per room' and the amounts vary drastically. This I think is based on experience, confidence (being bold enough to ask for the big bucks you deserve) and the area of the country you work in as well as the amount of work the project will entail. If the client want's bespoke carpentry it will take longer and cost more. I was surprised by the difference in fees.

3. HOW LONG!?! It can take anywhere up to a year or longer to complete a project. I'm talking from the initial phone call to completely finished and shot. Usually, that will be for a whole house redesign though.Comparing this to a stylist designing a room to shoot for editorial or commercial shoots most stylists gave me the look of fear. "It takes how long?" was the most common reaction. It would appear that us stylists like to move things along a lot quicker than that!  A decorating room shoot usually only takes around two months at the most from initial planning and prep to finished shot with copy. The week before this event I got a brief for a week-long shoot on Tuesday and had to be ready the following Monday, finishing on Friday. We move very fast and I get the impression that's the way we like it. We all love a hard deadline – but maybe with just a tad more notice!
4.IT'S EMOTIONAL: There's a lot of emotion and "marriage counselling" that goes on with an interior designer and often "getting the husband on board". Stylists don't have to deal with the emotion of designing for real people who will live in their space. Stylists have to deal with the 'business' of a room, the client's ideas or the PRs brief. It's less personal. If we style up a real persons home or makeover they can always put things back afterwards. It's not so emotional for us. I think we lucked out there!
5.SHOOT IT : Designers hire and pay for photographers to shoot their finished projects and then don't get the "rights" to use them on their websites. They often have to wait months for their projects to be featured in a magazine and even then might not get permission to use those images – even though the photographer wouldn't have found that home to shoot without the designer.  Errrr hello! Stylists. I think we can help them out here!
This was a real surprise for me. I know there's a better way and Emma and I are looking into an event specifically answering this problem. More on that in the future. Watch this space.
6.MAGAZINE HIERARCHY: Another belief many designers had was that there is a hierarchy within the magazine industry and that's how to get into the right one. There's not. Getting your project featured is more about who the homeowners are, where they live, what they spent and whether the editor of the magazine wants a home with bifold doors opening onto a reasonably sized garden or a colourful Victorian semi in Brixton. Most of the time it's about ticking the right boxes.  This is a needle in the haystack moment. If the house you're putting forward isn't right for this mag and this issue, resend it in a few months. It might be the right timing later in the year!
7.WE WANT MORE: Perhaps the least surprising thing that came up from the event is how much we all love to find a new interior brand to include in our projects whether it's a new linen fabric, stunningly designed wallpaper, kids illustrated wallpaper, clever wall mouldings or bespoke rugs. We want fresh new ideas that the editor or home owner hasn't seen before. THAT'S the inspiration! None of us can get enough of interiors and that's the way it's going to stay!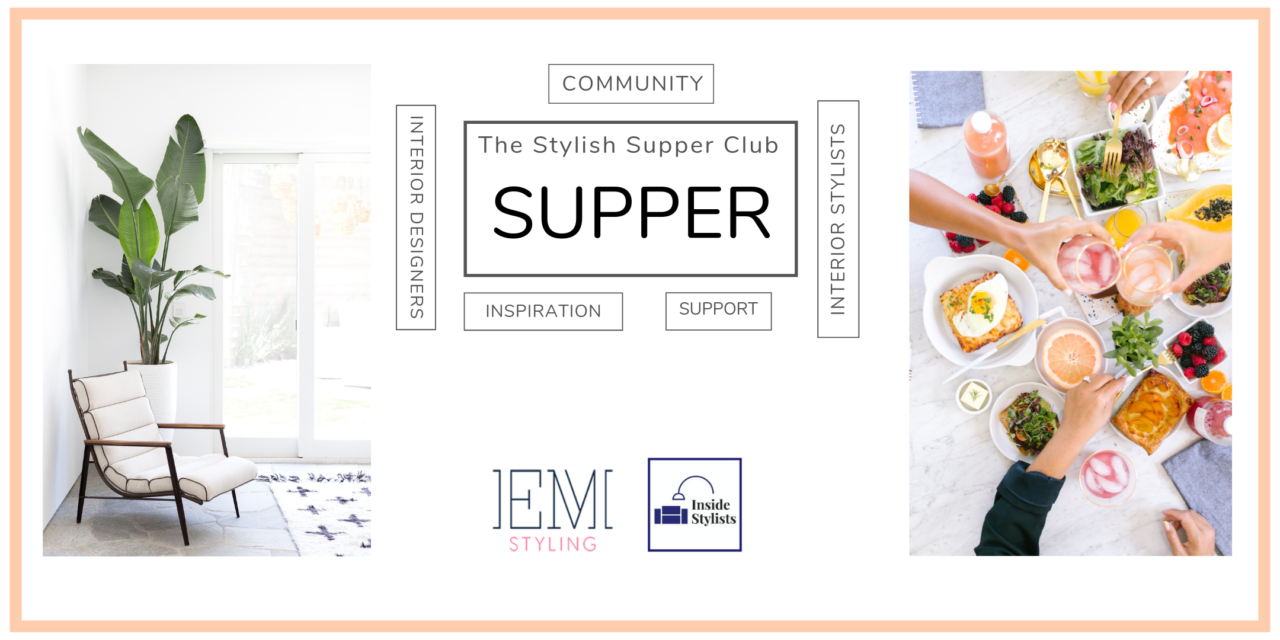 So, in all the event was a massive learning and connecting success. We've had so many lovely messages from guests who attended and people who wished they could have been there. (sorry for the FOMO. It was not our intention) 
We've got a few more events in the pipeline – and not just brunch or supper cubs either. But for now, we're just sharing our next event which is a bigger one. A supper club on 10th September at Halcyon Interiors.  Save the date and pop over to the Eventbrite page if you want to get your ticket and come and mix with a friendly, growing interiors community.
We'd love to see you there!

Till next time. Bye for now.
Em x