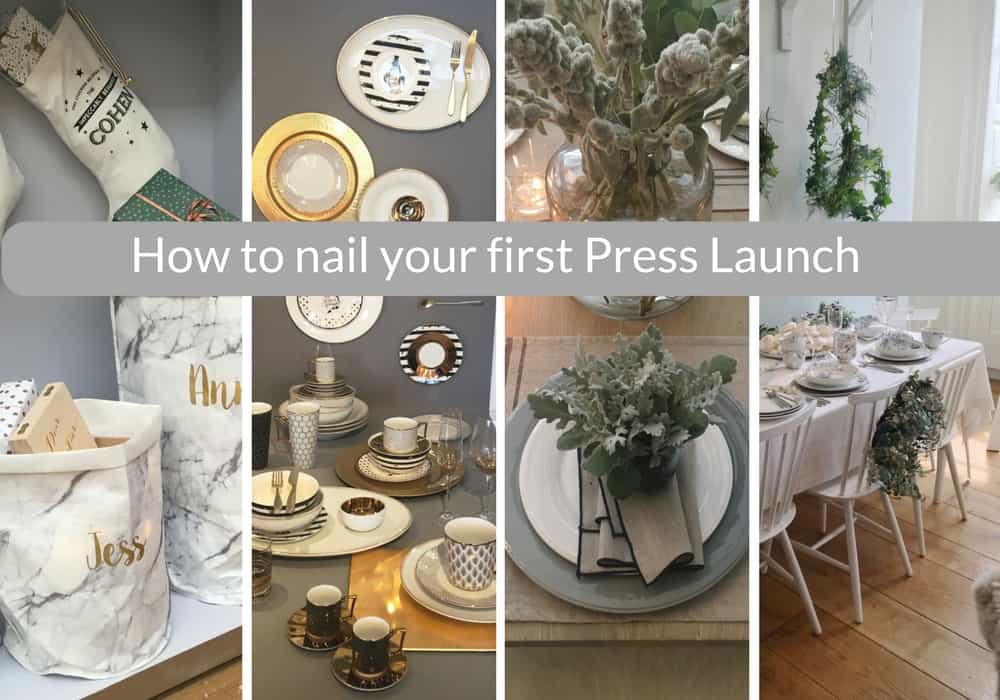 I remember the very first press launch I went to alone. I was doing work experience at Living Etc, back in its early days. I was 27 and I was terrified someone would spot me as an imposter!
The launch was for OXO Good grips and it was in a private room at the Design Museum. There were loads of people just milling around, PRs, designers, Good Grips bods and I literally didn't know where to go. I had been to one or two press shows already – shadowing full time stylists, but never on my own, so I kind of knew what to do- kind of (why didn't I pay more attention?)
One of the Good Grips PR came up to me and started chatting to me and I thought 'honesty is the best policy' so I told her that I'd been doing work experience at Living Etc for a few weeks and the stylists couldn't leave the office, so they sent me in their place. She was super lovely and showed me around all the products and explained to me how they were ergonomically designed, to which I hope I responded appropriately. "Mmm", "Yes" "Oh that's lovely!"
When it was time to leave she handed me a bag. In it was the lookbook, a CD rom of images (remember those?) and a set of OXO Good Grips corn on the cob holders. I still have those holders today – eighteen years later – they really are well made!
So what do I wish I had known before I arrived at the launch? I'll tell you.
11 things to know before going to your very first press launch
Start right: Always, always, ALWAYS RSVP. Apart from the fact that it's just good manners, it means your name will be on the door and that makes the whole signing in process that little bit easier. The PRs also know that you haven't just walked in off the street after seeing a Christmas tree outside on the doorstep and it's June!
It's a numbers game: The first time you go to a press launch you won't know what to expect but just remember that the PRs want as many people through the door as possible and as long as you've RSVP'ed to the invite you are completely okay to be there- even if you don't feel it.
Time please: Double check the timings of the event. Some press launches only run for a few hours – especially when it's a Christmas launch and the second day of the launch is only on for half a day (so they can take down the launch at the end) It's also worth noting if there's going to be a talk given. Often designers or buyers will give a talk about the launched product or up and coming trends and they're well worth catching.
The name game: It's a good idea to make a note of the pr agency who are running the launch and the PR person you rsvp'ed to. It's a good habit to get into. I'm totally rubbish at remembering names – in fact I don't know how the PRs do it? So, when I add an event to my google calendar I add the time and the contact name in the title of the diary entry. Then I can check it en-route without having to scroll through tons of emails.
Signature time: When you first arrive at a launch you'll be asked to sign in. This is so the company can see how many people came to the launch and where they've come from. All you need to write down is your name and which publication you're from. If you don't write regular editorial features and aren't associated with a magazine or newspaper you can put the name of your blog or simply 'freelance'. You might also be asked to leave a comment in a comment book as you leave – a kind of 'what did you think/ what's your favourite product? kind of comment.
Tour guide Barbie: If a PR asks if you'd like to be shown around always say "yes". This is not only a great way to find out what products they think are going to be big sellers and ensures you don't miss anything but it makes a connection with that PR and that's what this business is all about. The old saying 'it's not what you know, it's who you know" has never been truer. So introduce yourself.
Branding: If it's your first time meeting a brand make yourself familiar with them- check out their Instagram or website. It makes it so much easier to come across as a legit interiors writer or stylist and not someone just there for the goodie bag.
Grubs up : There's probably going to be food and drink at the event. While this is always a good way to slow down the tour (if it's a coffee) or speed it up (if it's prosecco!) it's a good idea to think about your surroundings. Now, I'm not saying this will happen to you but I have been caught out on more than one occasion where I have a drink in one hand and a canapé too large to eat without both hands in the other. It can get messy – especially for a clumsy person like me! I tend to go for either a drink or a canapé while I'm with the PR-

 

then chase the waitresses with the delicious goats cheese and caramelised muffins around the room once I'm on my own! I'm not going to mention dropping muffin crumbs on the floor or spilling drinks as that never happens!!!!
#: Hashtag the arse out of the event! Ask what the hashtag and the brand's insta account name are and share it with your followers. Every event has a hashtag and the PRs want you to share their products with the world. This is another way to get noticed by them – especially if you have a large audience. If you don't want to mess up your grid just do a picture insta story instead – it's all good! This is another reason not to carry food or drinks around. It's so much easier to take good photos without your hands being full! 
Bags of fun: Always be gracious. When you receive a goodie bag as you leave resist the urge to go rooting around in it till your out of eyesight of the venue.
You aren't small fry! It's very easy to feel small and unimportant when you first start out but remember that everyone started where you are. Some of my previous assistants now work in high up positions on Ideal Home, House to Home and You magazine. The PRs know that the assistants of today are the rising stars of the interiors world tomorrow so get to know them now.
So, now you're ready. Got any questions? Are you a stylist with another point to mention? Or a PR who can share something I've missed off? Then please leave a comment below and share the love.
EmmaMT x