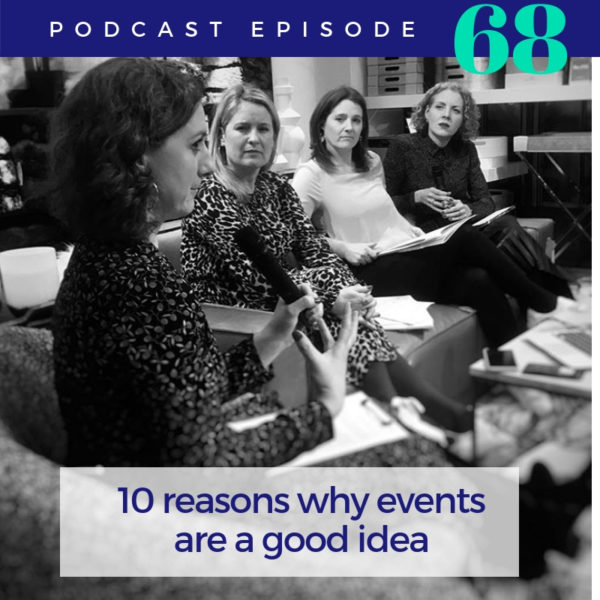 10 reasons why events are a REALLY good idea…
and what you'll get out of them.
There are so many events out there nowadays that it's hard to know which ones to go to and why they're so essential for building up your own interior brand whether you're a stylist, writer, designer or assistant.
Today's episode is all about why events are a really good idea for propelling you forward in your career and how I've used them to make a great work life environment
You can find details of The Stylish Supper Club here –
10 reasons why events are a REALLY good idea.
1. Meet up in real life
2. Network and meet like-minded people
3. Learn
4. Get inspired
5. Location
6. Invest in yourself
7. Contact swapping
8. Experiment with new ideas
"I have this idea to do this thing… What do you think?"
9. Plan for other events.
10. They're fun
The Stylish Supper Club – next event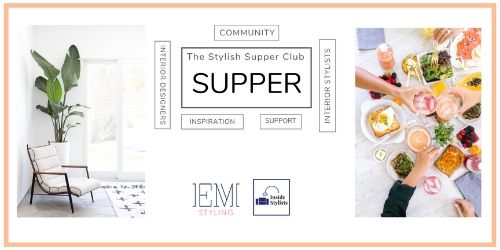 After the success of our first Stylish Supper Club event we're excited to bring to you the Supper club at Halcyon interiors on 24th September. (Click the link or image above for full details. )
There'll be mixing and mingling, trend talks, food demonstrations by our amazing chef Aida Khan of Shola   Kitchen. Which is a new Pakistani restaurant in White City, bringing authentic, flavourful food from the streets of Karachi. Aida's just been nominated for food entrepreneur of the year. So, we're excited to have her cook for us at our supper club.
Hope to see you there
Listen to this weeks episode here or click on iTunes