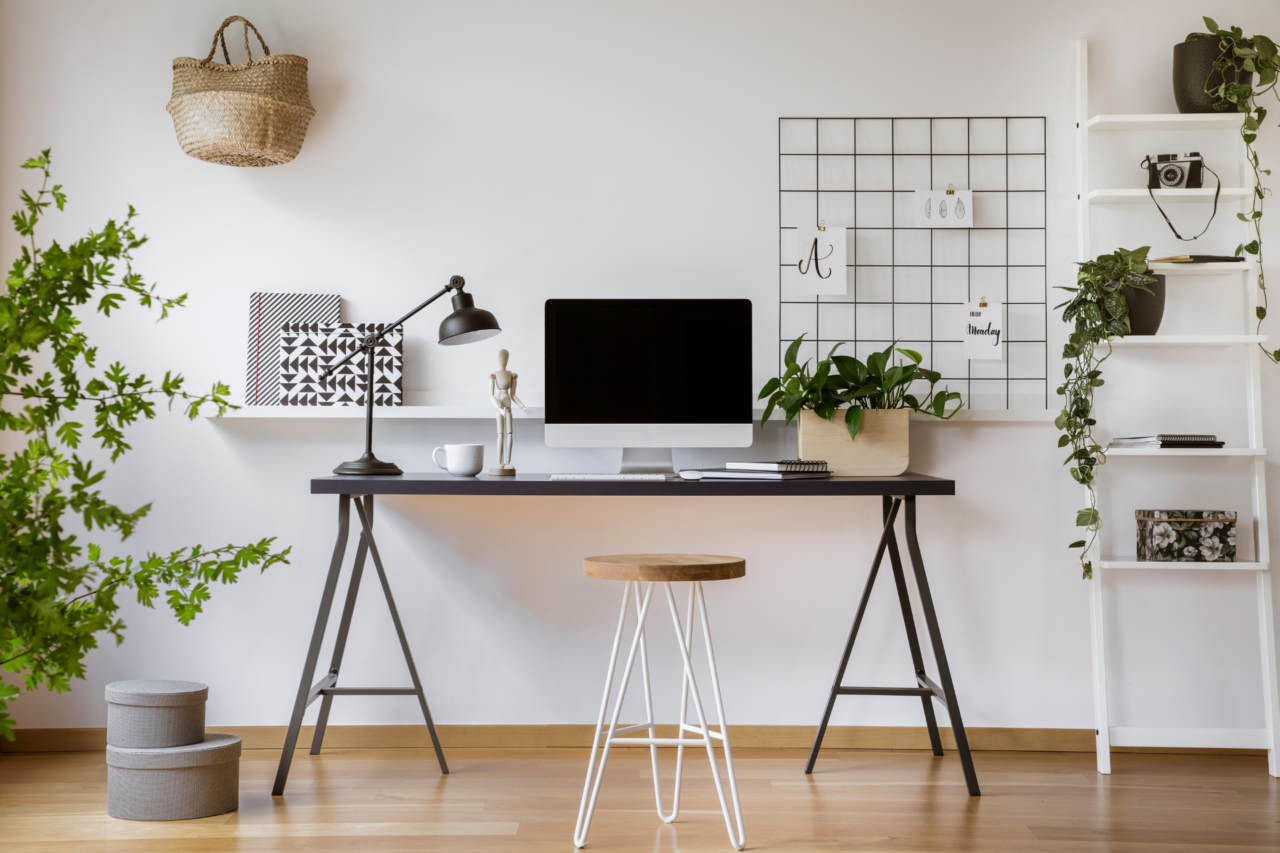 Working from home is nothing new for us freelancers. We've been doing it for YEARS! but now we're doing it without the kids at home and hopefully without our other halves too! 
For me, it's been a weird timing thing. My daughterling Beau started her half term on 8th March just as Darcey went back so I am only just now – at the beginning of May experiencing my 6th child free day since December! Roll on quieter, longer, teen-free days of propping, shooting, and writing. 
Anyway, there has been a constant influx of #wfh press releases popping up over the last year and I think they might have just reached a peak.  I have to share a few fabulous finds with you because I think they're great and if I do then you probably will too! 
Styling your home office 
WFH the fun way 
I'm a real coin collector and this guy really floats my boat. I don't think you can look at him without smiling. He's perfect for paperclips, drawing pins and all other office paraphernalia. What do you think?
White Percy Pelican Dish, Graham and Green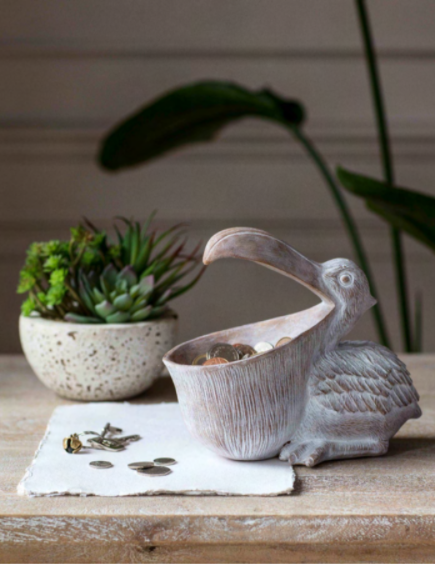 Get clear. Get focused… and this is how!
I'd be totally lost without my planners. Whether it's a daily, weekly or monthly one I always start with a list. That's what makes the planner pads from Lisa Valentine Home so perfect. You'll never forget anything again and you'll stay on track every day.
Daily Focus planner £8, Lisa Valentine Home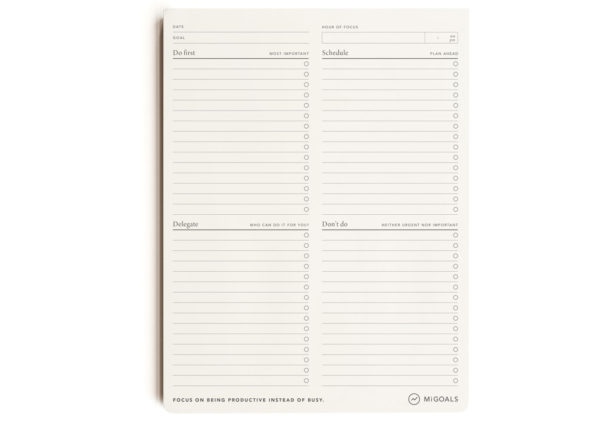 Sit down
We've already got the desk but, you know – if we could treat ourselves to a new chair – who are we to say no? These gorgeous velvet Haines chairs come in so many beautiful colours it's hard to choose but if push came to shove I'd go for the green. No the blue! Oh I can't choose! 
 Haines Office Chair, Cult furniture 
Set the intention
You light a candle for relaxing. You light a candle to enhance the mood of a room. How many of us light a candle to get work done? I reckon it's most of us and this GOJO living candle is just the ticket for creating an energising – let's get to it vibe. The scent is lemongrass with citrusy uplifting palmarosa, bergamot, a hint of ylang-ylang with a core of frankincense. It's also 100% eco, as it's made of pure plant-based soy and rapeseed wax, full of 100% plant essential oils, burns for up to 50 hour. Just gawjus! 
Natural candle JoGbliving.com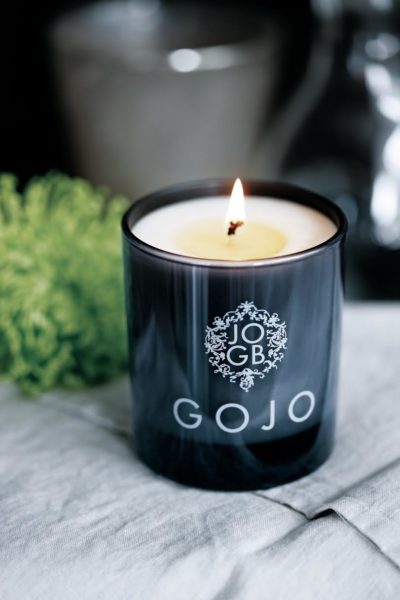 Make it green
I asked my daughterling what she likes when working from home and she said "PLANTS" I said, yep, what else? Her answer – "More plants!" And I couldn't agree more. Plants are amazing at adding vital clean air to our spaces – as NASA found in their clean air study – I mean they were looking for ways to clean the air in the space station but our home offices are just as important- right? 
There are more than eighteen plants recommended in the NASA study and the Pilea Peperomoides isn't one of them but we love the way it looks and as it's commonly known as the 'Lucky Money Plant' we're going for it's manifesting properties instead!
You can get this and many more plants from  Pointless Plants who are a plant-delivery service on an eco-mission. Their MD, Nathan Raab, quit his job as a pilot to pursue his dream of a greener world. For every plant sold, Pointless Plants will plant 10 trees. They've currently planted over 48,902. How amazing is that?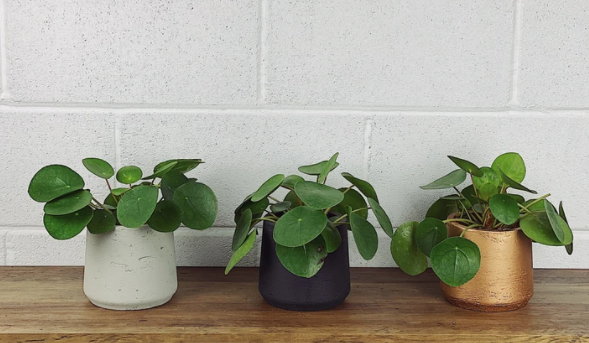 Working 9-midnight
Well, not really midnight but definitely to a deadline and probably late into the darkness. Desk lights can be a thing of beauty and this pink design by Oka is the perfect mix of pretty and practical for working from home. Almost makes working late worth it… almost!
Claudette Table lamp, Oka,  

And the fur babies? 
I'm not alone in having a pet that is within 2″ of me at all times am I? It's not a lockdown thing. It's an Alan Taylor (my Jackapoo) thing. He has a bed in the kitchen, our bedroom and of course my home office so that brings me onto another big trend I'm seeing at the mo. Pet beds. I must have seen eight in my inbox in the last few weeks. This one by Settle jumped out the screen. Super cute, totally stylish and Alan would approve too! 
Settle is launching on 10th May so mark your diaries. They make their pet beds in the UK from regenerated plastic waste, and they come in four designs, in three sizes: small, medium, large. And what's even better is that each design is also available as a spare cover so you can swap them out regularly.
More on doggo beds next week.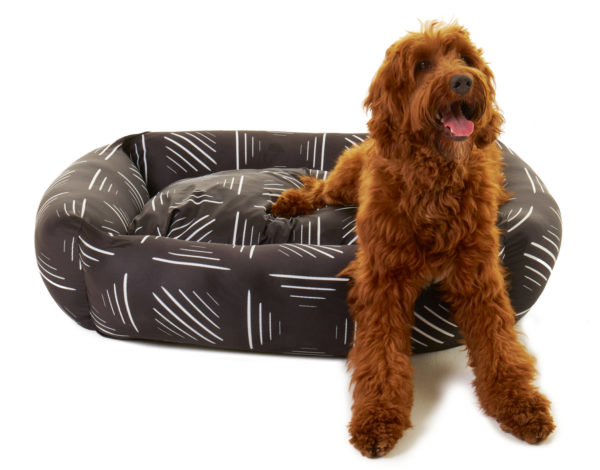 So that's a round-up of some of the best 'working from home pieces' that have caught my eye recently. What can you not live without while working from home? I'd love to know.
Em x