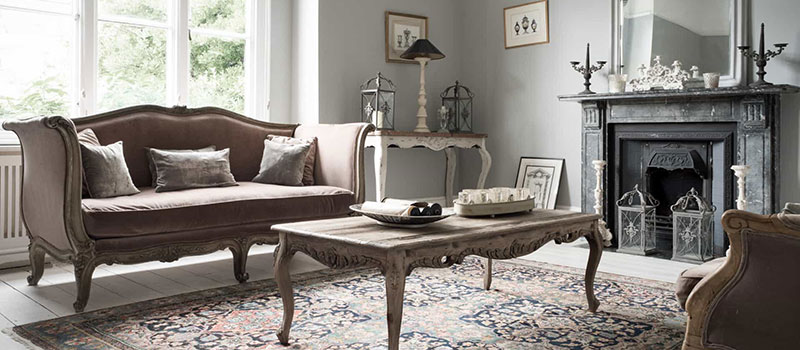 The Press Launch
When it comes to exquisite rugs that will last a lifetime look no further than The London Persian Rug company.
I had the privilege of viewing just a fraction of their immense rug collection at the ever-trendy St Barnabas house in Soho last week. The setting was perfect. Upstairs, in one of the rooms with very high ceilings, amazing architraves and deep red walls was a pile of the most amazing rugs.
Persian rugs are a thing of real beauty and if you want to know how well they've been made just flip them over. They look as perfect on the back as they do on the front- like needlepoint tapestries- they could be hung either way.
On entering the room I didn't want to actually walk on any of the rugs – I have a thing about walking on carpets and rugs with outdoor shoes on. It just feels wrong, but I was ushered in and offered a drink. If you've read my post on how to attend your first press launch you'll know that I am a pretty clumsy person and on holding a glass of orange juice I felt very uneasy. I took just one sip before I put it down on the table so I didn't have an 'accident' and boy was I glad I did.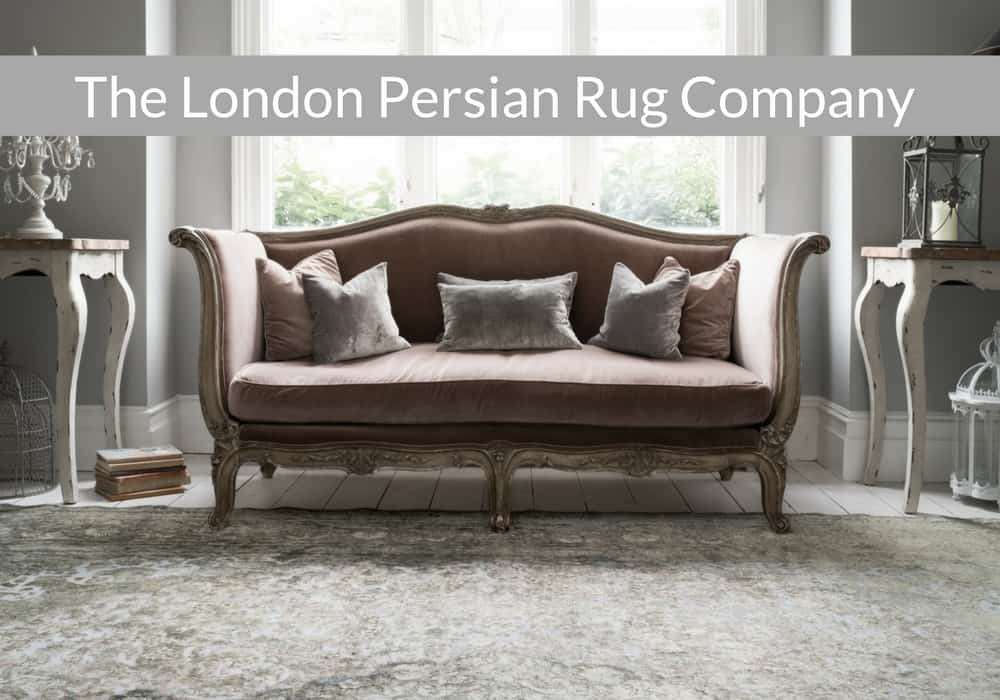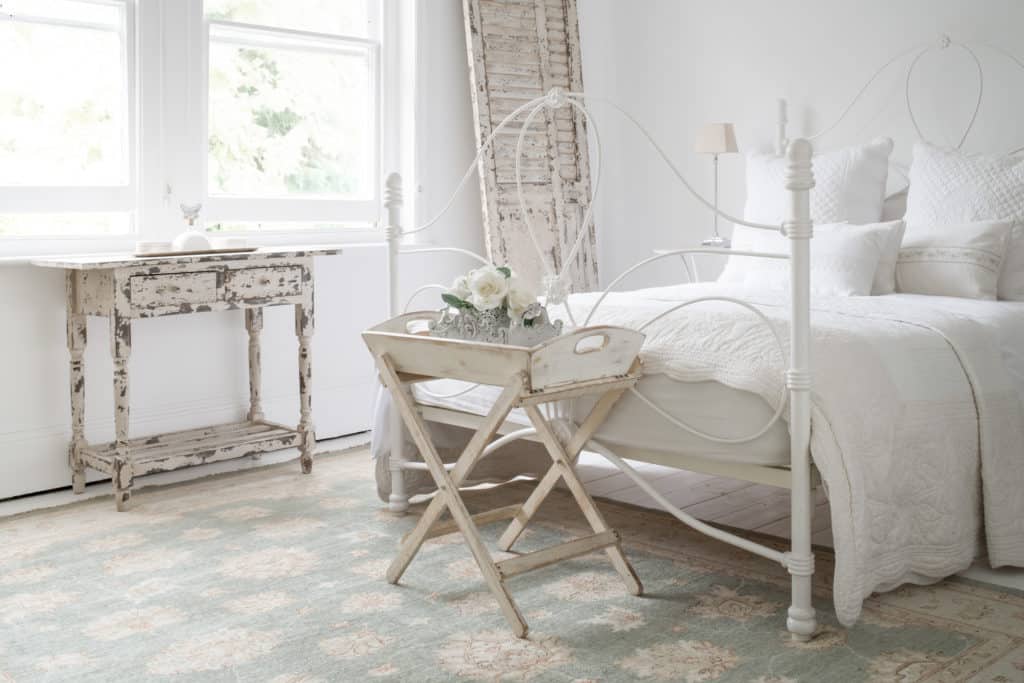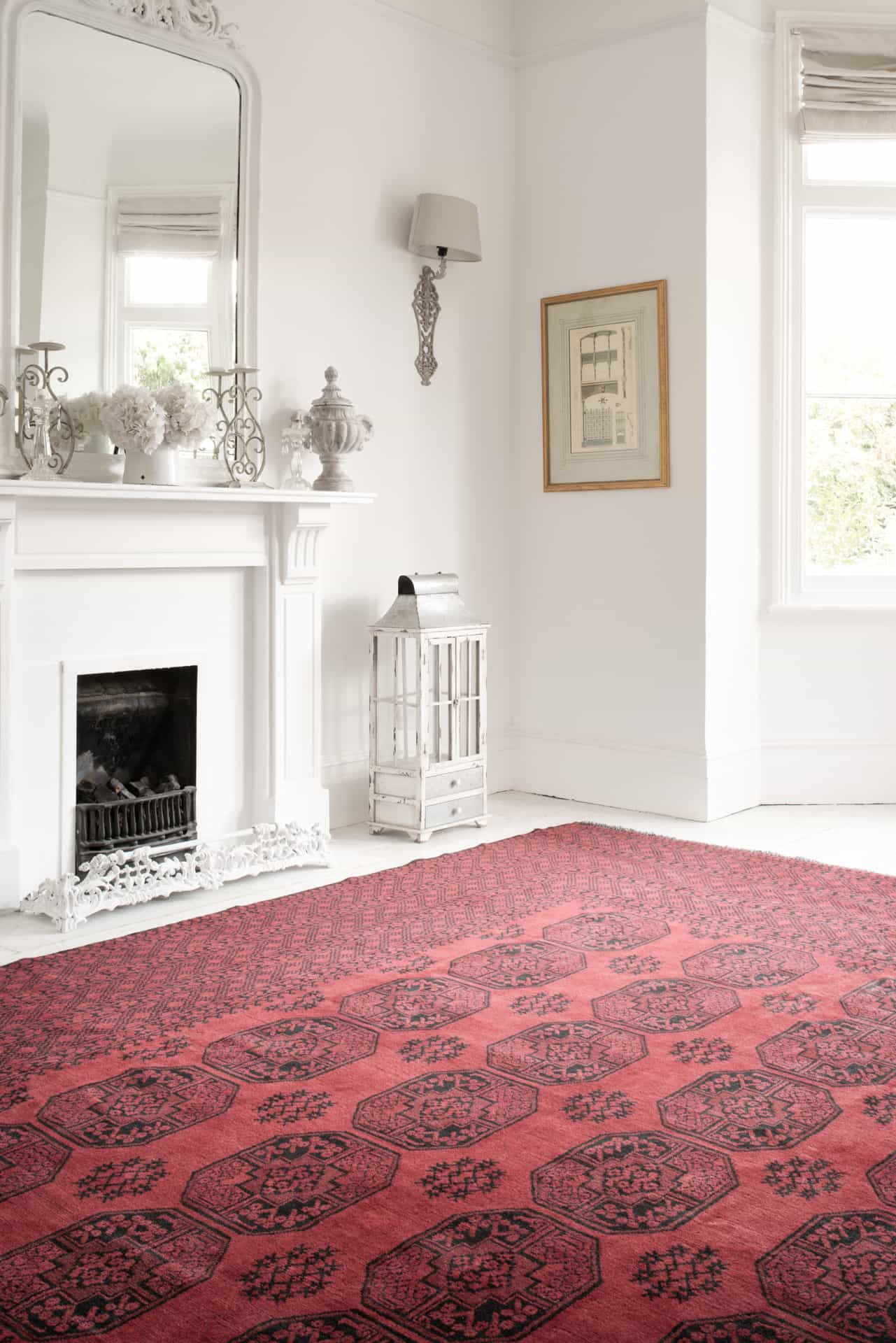 How They Work
I spoke with one of the London Persian Rug company guys and he told me how they're different from other rug companies. To start with they don't have shops. They do have a beautiful website which you can view what they have but the main way they work is to take rugs to customers homes so they can see how the rugs look and view the colours and styles available. They have two warehouses in London where viewings can be made by appointment only.
The Collection
The collection consists of handcrafted one-off rugs – so you can guess the price tag is going to be higher than your average rug. These are a thing of beauty and will last a lifetime if looked after well. They're made from hand spun wool, silk or cotton, coloured with root vegetable dyes and are shipped directly from the handloom it was woven on.
The contemporary collection was just stunning. Prices started at £15,000 for a runner and no that's not a typo! Now you can see why I was glad I put my orange juice down! These cream rugs with their diagonal design would fit into any modern day shoot. But it was the pink Persian silk rug that I fell in love with. The guys at the launch were picking the rugs up so I could see the designs underneath and they were just so silky and soft. Totally beautiful, but at £50,000 they would probably be out of the reach of most readers houses.
Want to feature them?
If you'd like to include The London Persian Rug Company in a shoot or feature the PR contact is:
Name: Lucy Robinson Public Relations
Email: [email protected]
Phone: 07734 365 866
or
Name: Arsalaan Mukadam
Email: [email protected]
Phone: 07414292233
Watch the Press Launch Video