Talking Graffiti art and re-loved furniture with The Lazarus Collection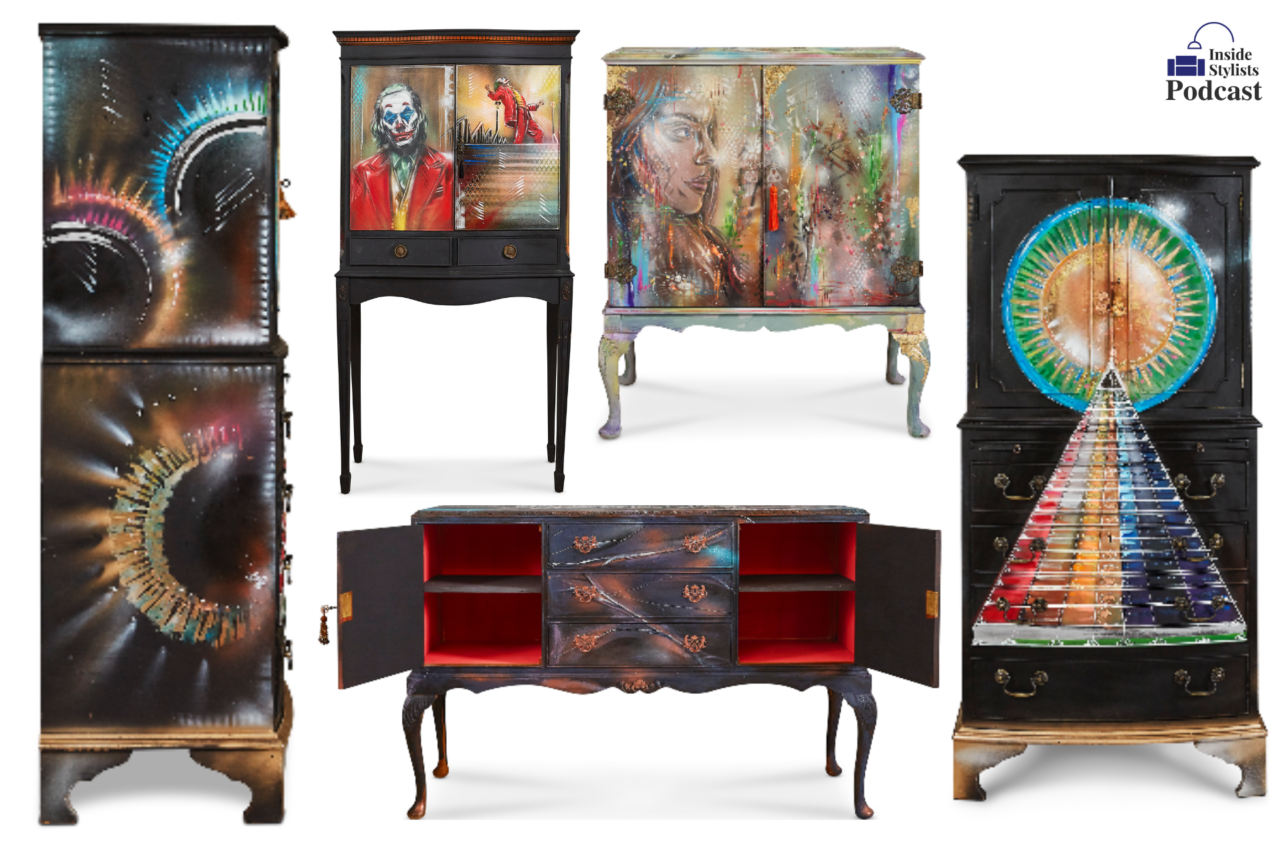 Every piece of furniture has a story and creating unique pieces with incredible techniques is how this trio are taking the interior world by storm 
Today's guests have set up a way to re-invent neglected treasures by transforming them into completely unique pieces.
The collaboration between Interior Stylist, Interior Designer, and a set designer who's an expert graffiti artist is ingenious. Their talent knows no bounds and to see these vintage pieces of brown furniture turned into literal art is mesmerising – you can tell I'm a fan right?
Today I'm really excited to be talking to two of the three talents from The Lazarus Collection interior Stylist Jess Contomichalos and Interior Designer Amanda Erritt.
enjoy
---
Today's guests are  Jess and Amanda from
The Lazarus Collection 
You can find The Lazaarus Collection here –


Amanda Erritt – Interior Designer – @AmandaEritt 

Paul Smith – Graffiti Artist and set builder @PaulDonSmithArt
A few things we covered in this episode :
The first painted piece –

Why the design element in furniture is so important

Flat Space Art– The Uk's biggest art gallery

 

The current collection – check them out fast. Once they're gone they're gone

The journey of a Lazarus piece

The Crying Queen
Listen to this weeks episode here or click on iTunes 
---
See more of The Lazarus Collection designs on the slideshow below 
Listen to this weeks episode here or click on iTunes