Poundland's Merry Christmas and all that Shizzle event
---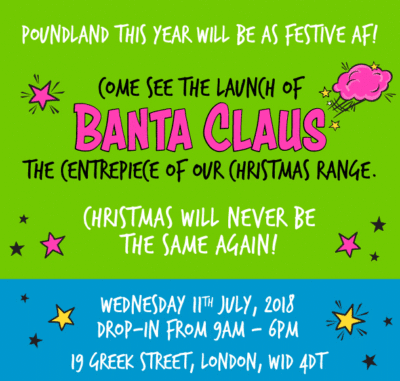 Poundland's Merry Christmas and all that Shizzle event
Event Overview
Poundland this year will be as festive AF!
Come and see the launch of Banta Claus – the centrepiece of our Christmas range. Christmas will never be the same again!
Date and Time
Wednesday 11th July 9am-6pm
Location
19 Greek St
London
W1d 4DT
View Map
Come and join us Inside Stylists
---
Why not sign up and join this great community of Interior Stylists, writers, assistants, PRs and all the shoot service providers you could ever need. It's the fast track way to connecting with others in the interior styling and writing world.