So, you missed Milan Design Week. Come and have a look at what interiors writer Donna Casey saw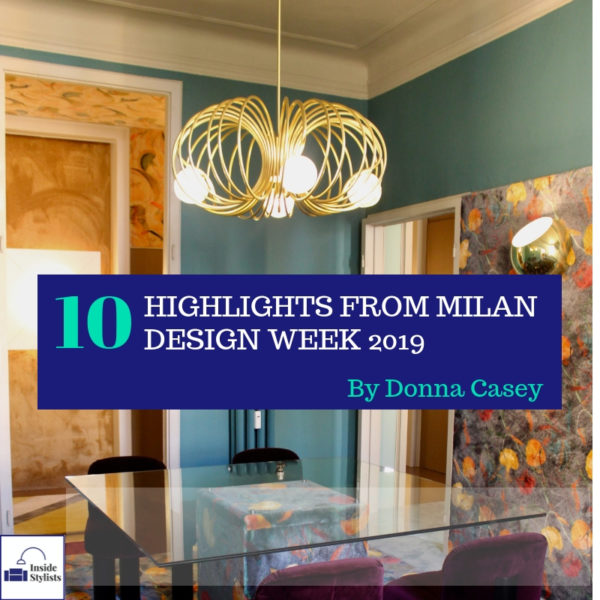 So, the FOMO around Milan Design week seemed to rival that of Maison et Objet and pretty much anywhere else – if we're being completely honest!  But fear not all you deadline driven/ I can't leave my desk to enjoy the interior delights of the design week's most exciting show, people! We had an insider right there in the thick of it all and she's sharing her finds with us all today. Hooray for Donna!
A quick word about Donna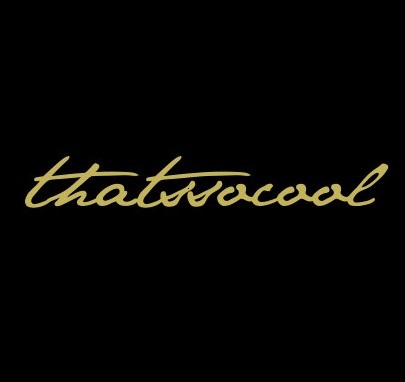 Donna Casey is a London based design and interiors writer as well as an established interior designer.  She created her design studio, thatssocool.com as a source of inspiration and information with a focus on designers and their products.  The blog brings you the best of the UK and international design shows with a strong appreciation of classic design as well as the who's cool, what's cool and where's cool of interiors and design.  Donna writes features for a number of online design brands. Her skill as a designer can provide moodboards and implement the hottest interior styles as well as bring the latest products and work of new and established designers directly to your home.
See Donna's InsideStylists profile here for all her contact details and social media links
10 Highlights from Milan Design Week 2019
Milan Design Week is always such an exciting event in the design calendar.  Hundreds of thousands of design lovers descend upon the Italian city to discover the latest products, designers, trends and collaborations.  In my opinion, the real heart of the action takes place in and around town at the Fuoriasalone – away from the exhibition centre of Rho Fiera where enormous halls host stand upon stand at the official Salone del Mobile.  As part of Fuoriasalone different areas of Milan present installations and exhibitions in a variety of locations from disused warehouses and factories to abandoned churches, as well as shops and galleries.  If you didn't make it this year, here are my 10 highlights from Milan Design Week 2019 to give you a small insight;
1. Dimoremilano
The Italian-based design studio led by the master designers Emiliano Salci and Britt Moran never fail to disappoint.  Dimorestudio presented the nightclub inspired 'Interstellar' which showcased star-shaped lighting, shiny lacquered surfaces, hard-edged furniture, delicate silver fringing and silk, coral backdrops.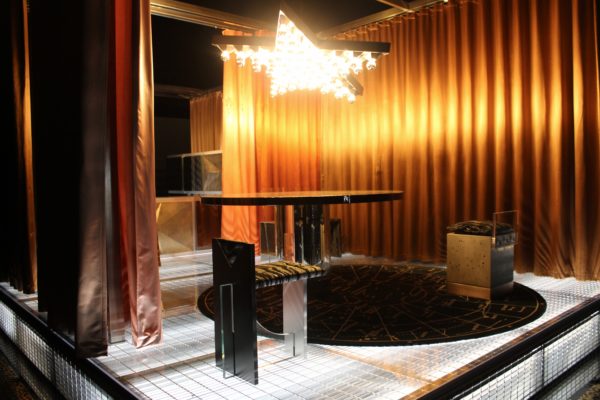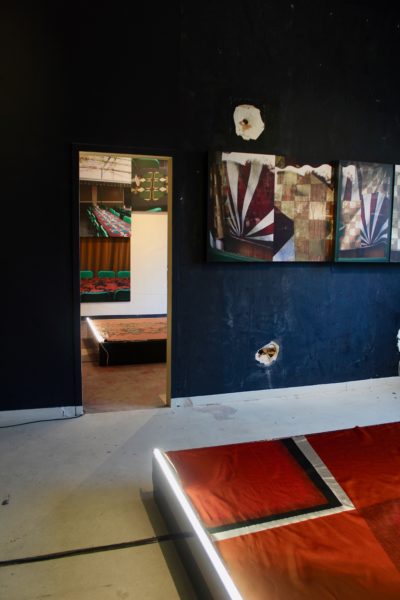 In contrast, the Dimoremilano 'Progetto Tessuti' fabric collection was housed in a worn-out building with half-tiled walls and crumbling paint.  The fabrics were displayed within connecting rooms providing frame upon frame of sumptuous materials, jacquard, silks, geometric prints, stripes, cottons and wool in contrasting earthy tones, reds, blacks and golds.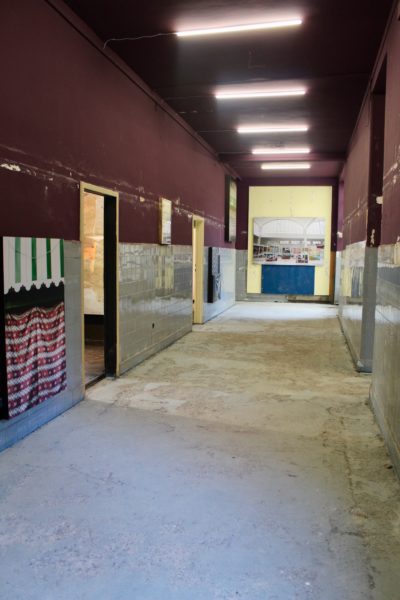 2.Rosana Orlandi Guiltless Plastic
Certainly one of the most important shows at Milan Design Week 2019 was the iconic Rosana Orlandi's Guiltless Plastic.  With the aim of uniting the design community to move beyond plastic pollution, the RO Plastic-Master's Pieces exhibition, held at the Museo Nazionale Scienza e Tecnologia Leonardo da Vinci, incorporated some of world's top designers such as Patricia Urquiola, Jaime Hayon, Matteo Cibic and Marcel Wanders.  The project culminated in the RO Plastic Prize which awarded designers who have successfully produced items and processes that champion the reuse, recycling and re-invention of plastic as a material.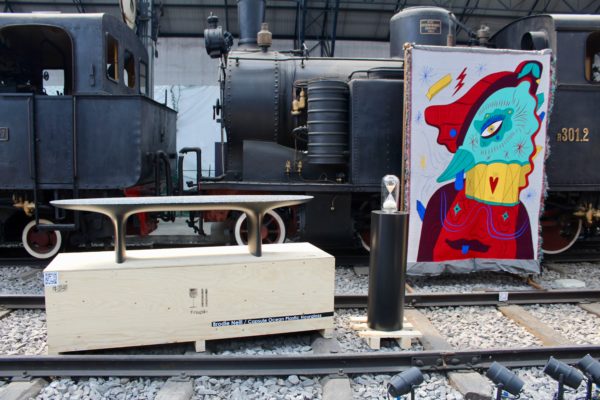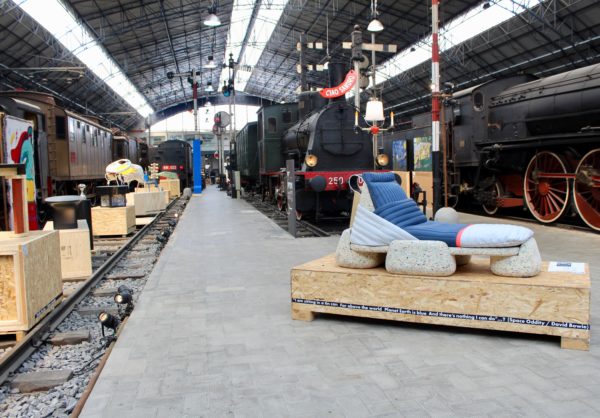 3. Life in Vogue – The Interiors Cut
This is the second year Vogue Italia opened its doors to eight creative minds who were given the opportunity to re-imagine the editorial offices of the international fashion publication.  I thoroughly enjoyed last years event and this year lived up to my expectations.  Designers included Jonathan Anderson from JW Anderson and his historical referenced bright yellow Fashion Editor office and David/Nicolas created an elegant and classic office for the Editor-in-Chief.  The room that stole the show for me was the News Room by Storage Associati and their gold floor, gold, desks, gold lamps and why wouldn't there be an adjoining chillout jungle room with reflective gold day bed!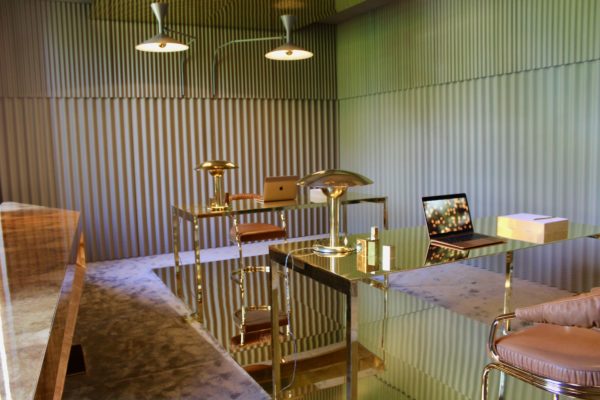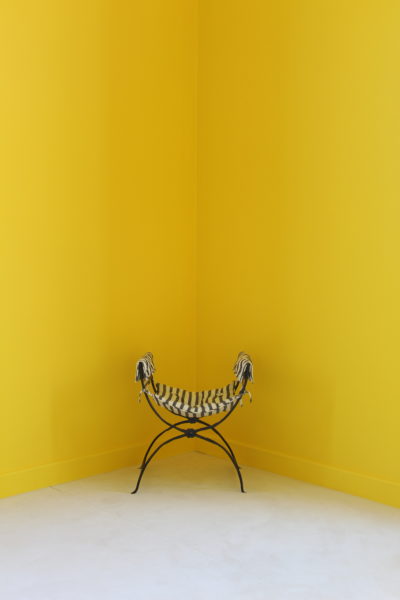 4. Studiopepe – Les Arcanistes
The Studiopepe ladies, Arianna Lelli Mami and Chiara Di Pinto, go from strength to strength having won the Frame Design award for best Bar with their Club Unseen project at last year's Milan Design Week.  Les Arcanistes will no doubt be one of the standout exhibits for this year.  The concept focuses on the workings of early chemists and the connection between matter and the power of symbolism.  This manifests as impeccably stylish interiors with plush carpets and textured walls complete with live performance art and tarot readings in the salt-lined basement.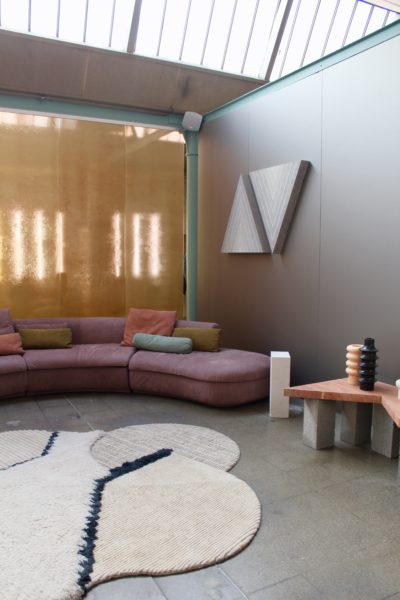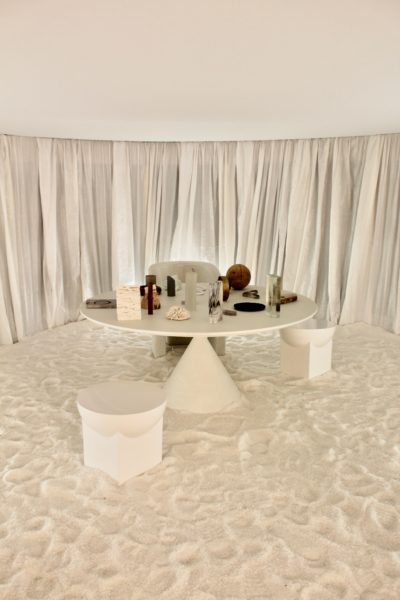 5. Damn Magazine Brexit Talk
A star-studded design line-up comprised the panel for the Damn Magazine Brexit talk.  Hosted at Alcova in the Lambert & Fils designed Caffe Populaire, Max Fraser and Marcus Fairs, among others, discussed the cultural impact of Brexit on the design world.  Naturally, opinions were strong and passions were high on both sides with the remainers devastated that the UK was leaving the most powerful, unifying and representative political establishment, the EU, as a result of mis-information, lies and according to Zuleika Sedgley, senior copywriter at Pentagram, racist scaremongering.  Whilst the leavers presented an argument for internationalising the UK and getting out of a broken system.  Ultimately, the most poignant moment occurred when Max Fraser said it was the first time he had been invited to sit down at a panel discussion about Brexit.  Surely, it is only with conversations such as this that any progress will ever be made!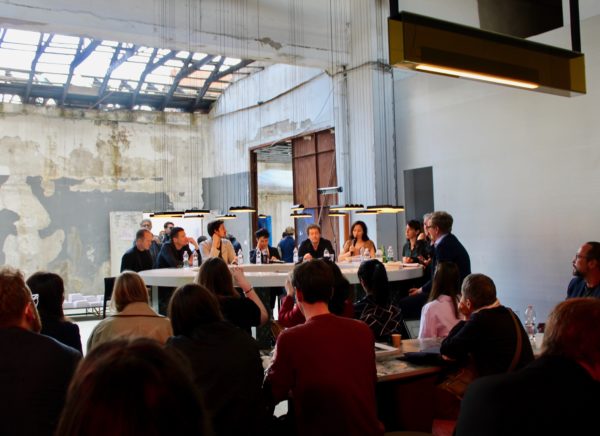 6. Cristina Celestino
It would be difficult to talk about Milan Design Week without mentioning Cristina Celestino.  The architect and designer was everywhere!  Presenting a furniture range for Fendi, tiles for Cedit and Fornace Brioni, chairs for Billiani, rugs for cc-tapis and Illulian, lighting for Kundalini and winning Elle Deco awards for wallcoverings as well as designing the exquisitely beautiful Brera Design Apartment with Besana Carpet Lab.  Oh, and did I mention she also reinvented one of Milan's longest running pastry institutions, Pasticceria Cucchi?  And I thought I needed a rest!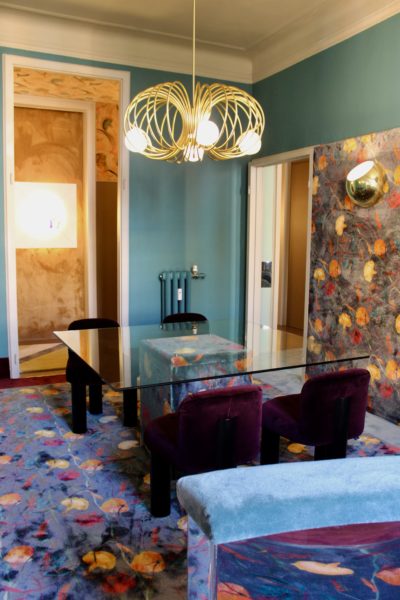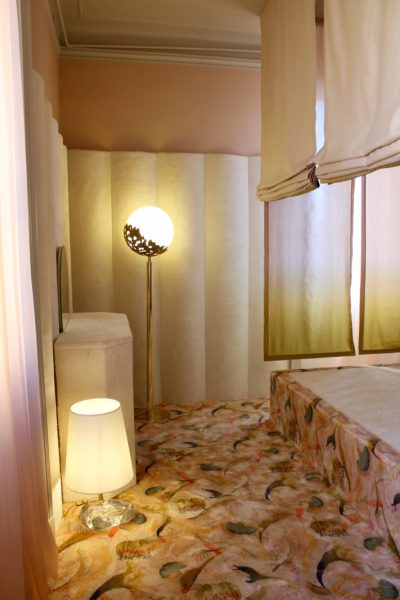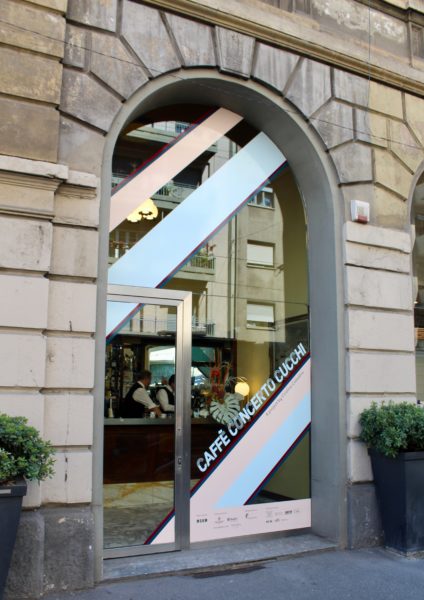 7. Six Gallery
Housed in a former 16th century monastery the design duo who form Quincoces-Drago, David Lopez-Quincoces and Fanny Bauer Grung, presented the next episode of their design collection Six Project II.  With a nod to Japan and the Far East using colours such as indigo and red, dark glossy woods, bamboo and paper lanterns the super styled Six Gallery showcased a curated selection of contemporary and classic furniture.  In addition, the building also houses Bistro Sixieme and Irene at Six, who designs incredible plant and flower installations.  The Six collective also gave a sneak peek of their upcoming project, The Sister Hotel, which is due to open in September and is sure to become the design aficionados place to stay in Milan.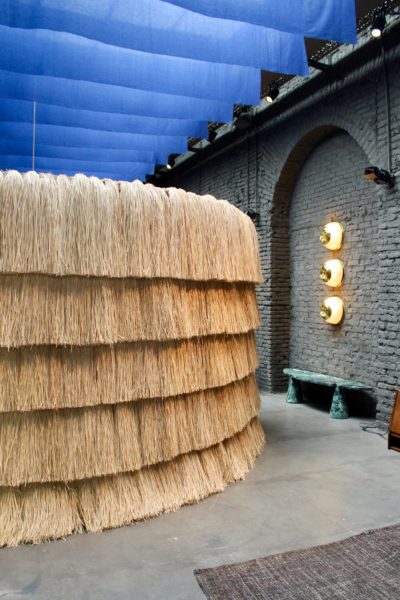 8. Louis Vuitton – Objets Nomades
Presented within the stunning Palazzo Serbelloni with 1600 paper lanterns hanging from the ceiling, Louis Vuitton brought their Objets Nomades collection to Milan.  Comprising a stunning selection of objects, all inspired by travel, designers such as Campana Brothers displayed sculptural sofas, Raw-Edges Design Studio offered the more futuristic and playful 'Doll' range of chairs and Atelier Biaggetti's glass-topped metallic 'Anemona' table shone in its own palatial chamber.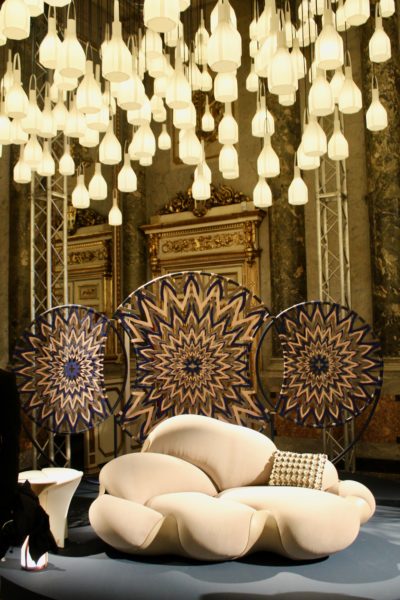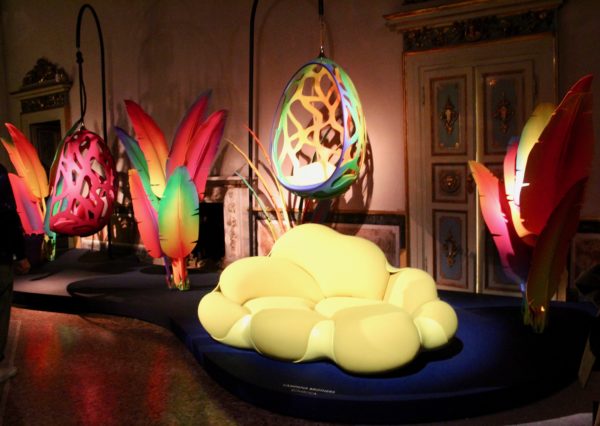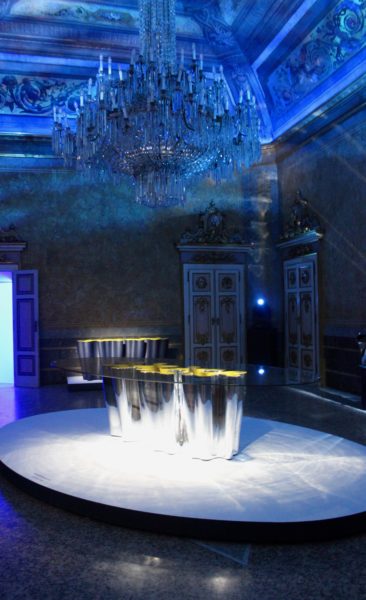 9. The Socialite Family
Constance Gennari, founder of the online platform dedicated to the art of living for modern day families, The Socialite Family, designed her Parisian apartment in Brera, Milan.  Exhibiting items from The Socialite Family's own range, which are all conceived from the idea of childhood memories, the result was an incredibly chic space with fringed sofa, butterfly chair, marble tables and more than a touch of wicker.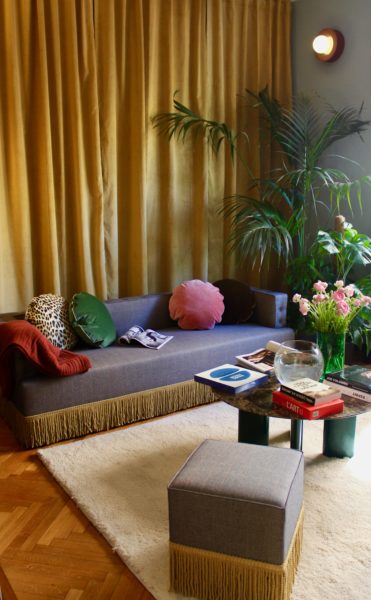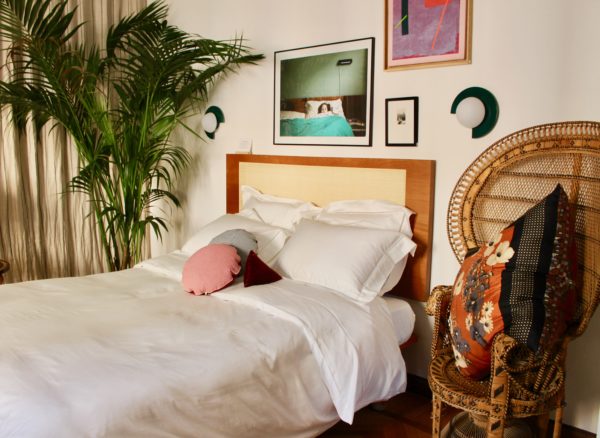 10. Moroso – M'Afrique Detached
I really enjoyed the colour onslaught provided by Moroso for their M'Afrique Detached – 10 Years On collection which displayed a number of their established items.  All handmade in Dakar and with Africa as the inspiration Tord Boontje's now iconic 'Shadowy' chair and Sebastian Herkner's 'Banjooli' range sat alongside new additions to the family, talented Spanish designer, Gala Fernandez's 'Griot' collection of chairs and masks and Ron Arad's 'Modou' creations, named after the African metalworker that helped him develop his prototype.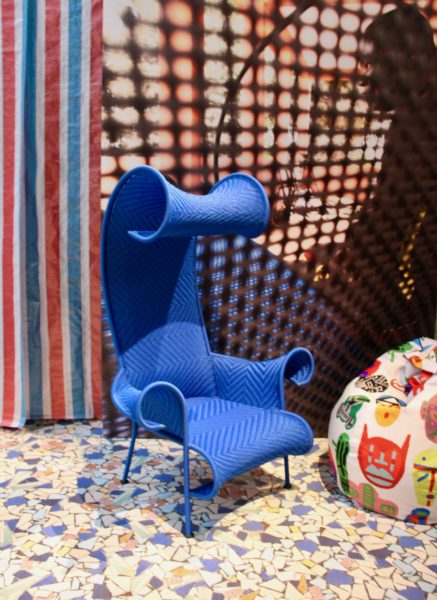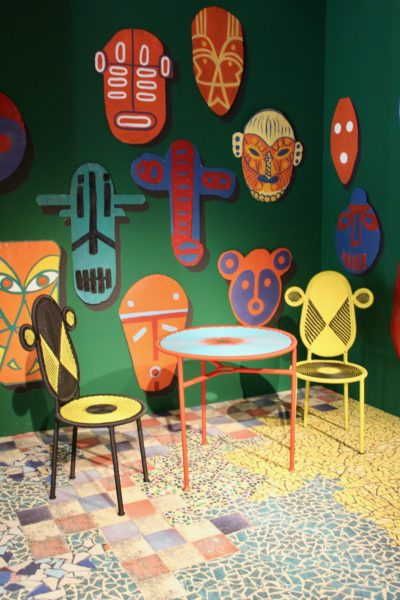 Special thanks to Donna Casey for sharing her Milan Design Week highlights with Inside Stylists
Want to see a few more great Milan Design Week designers. Check out these-
So that's it. All your Milan Design Week 2019 in a tidy nutshell.
So which do you like the most? It's a tricky choice isn't it? Let us know in the comments below.
Bye for now.
x