Do you know we have our own online Interior Styling Course?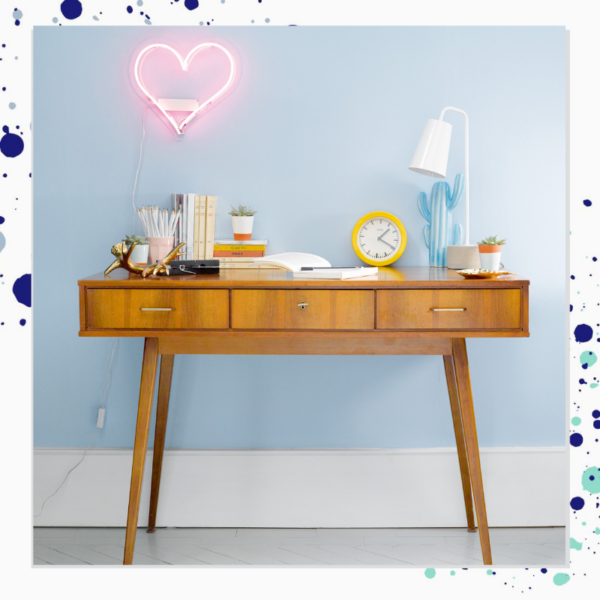 Yes, It's live and ready for you right now!
After launching the live styling workshop course last year and receiving loads of messages of
"Will you be running this styling course again? "
I created our interior styling online course that you CAN do in your own time – at anytime!
I've been an Interior Stylist for over 20 years and during that time I've worked across editorial and commercial shoots and features as Home editor and freelance stylist. I've styled brochures, look books, advertising campaigns, press events, brand content for social media and tv ads – in a nutshell, I've got a lot of styling experience and I want to share all that knowledge with you.
This in depth practical course is for you if you want to understand the nuts and bolts of Interior Styling.
It will help you to up your game whether that's for taking pr shots of your products to be featured in magazines, advancing your interiors career in interior styling, to improve your room shots when styling a project you have  Interior designed or if you want to make your home look even better in photos for Instagram and TicToc.

---
The Interior Stylists Styling Workshop Course
The Interior Stylists Styling Workshop Course. Here's a snippet of what's included in this course.
The Rules of Styling – tricks, and tips on how to arrange props
Balance in photography – making sure the "shot" looks right
Styling in Layers – adding depth to your shots
Backgrounds and why they are important
Surfaces – how to create your own
Texture and its importance
How to style Flatlays
How to look at your shots critically
Tips on shooting with a photographer
Demonstration workshops on how to style different areas and rooms
Styling Challenges
Course members-only Facebook group where you can share your work
If you're interested in being kept informed of everything Inside Stylists sign up to our newsletter list below or click here 
If you've got any questions just ask. Contact us here 
Can't wait to see your creative shots