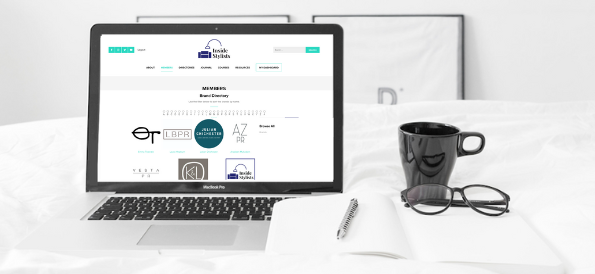 It's Time To Elevate Your Brands Presence: Come and Join The Inside Stylists Brand Directory

Are you looking to improve your brand's visibility in the world of interiors?
Do you want to connect with freelance interior stylists, writers, and assistants who work on national magazines and newspapers?
Are you struggling to make contact with those writing the features and doing the photoshoots?
If you answered yes to any of the above Inside Stylists has the perfect solution for you – our exclusive Brand Directory is tailor-made for brands like yours. We know it's getting harder and harder to find let alone connect with freelance interior stylists and writers. So many people are now working from home and getting a reply to an email or even finding a phone number can be a nightmare! That's why we set up the Interior Brand directory, so you can find people and more importantly they can find YOU!
Let me share the benefits that come with being a part of this vibrant and friendly professional community and discover why signing up as a brand member is an opportunity you don't want to miss.
1. Showcase Your Brand Like Never Before 
It's often a challenge for Interior Stylists and Writers to find the right PR contact when we need a high res image or product for a shoot. We understand that more than ever. One of the most asked questions in our private Facebook group is
"Does anyone know who does the PR for X,or X, Y, Z?",
This is why we've created the Brand Directory. When you become a brand member, you'll have your own profile page where you can share who the best pr contacts are for your brand, with your contact phone numbers, emails, website details, social media handles and more. This will help you to be easily found, simplifying your outreach process.
You have full access to your page, enabling you to update and amend your profile page whenever you need to, keeping your profile (and contacts) fresh.
2. Share Your Latest Collections with Ease
Sharing your brand's lookbooks each season has never been easier. By posting links on your profile page in the Brand Directory, you make it easy for Interior Stylists, writers, and journalists to stay in the loop and discover what's new each season, making it easier to create connections with new creators and for new contacts to find you – and get featured!
3. Share your PR Images in the Image Bank
Do you have a PR Image library on your website? Maybe you have a Dropbox for this season's images? Are you on Press Loft?
Your brand's visibility is further enhanced through our Image Bank, where your brand will be prominently featured with a link to your image library. If you use external image libraries like Press Loft or PR Shots, these can be directly linked to streamlining the media access to your brand imagery.
You'll also be able to share low-resolution images on your Profile page on your image gallery so journalists can instantly see what's new. You get 100mb of imagery with your brand directory membership.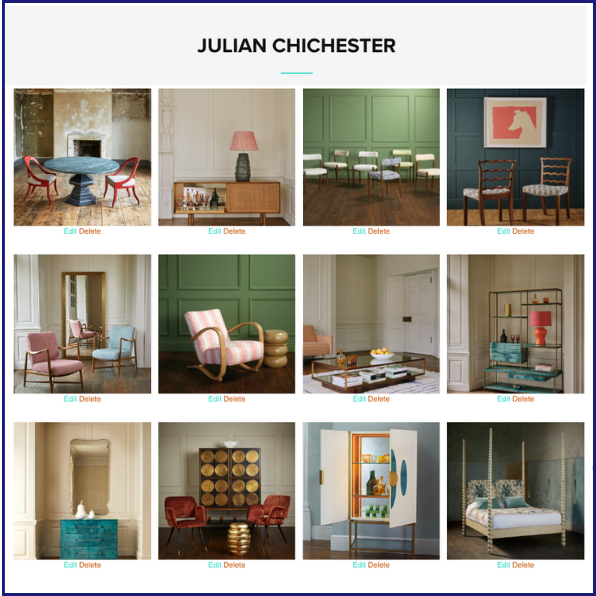 4. Showcase Your Expertise and Products
With Inside Stylists' Brand Directory, you have the space to share a detailed description of who you are and what your brand does. This makes it simple for journalists to find the product, trend, or expert comment they need for their shoots and features. Be the go-to resource for all things interior styling in your niche.
5. Promote Your Events and Launches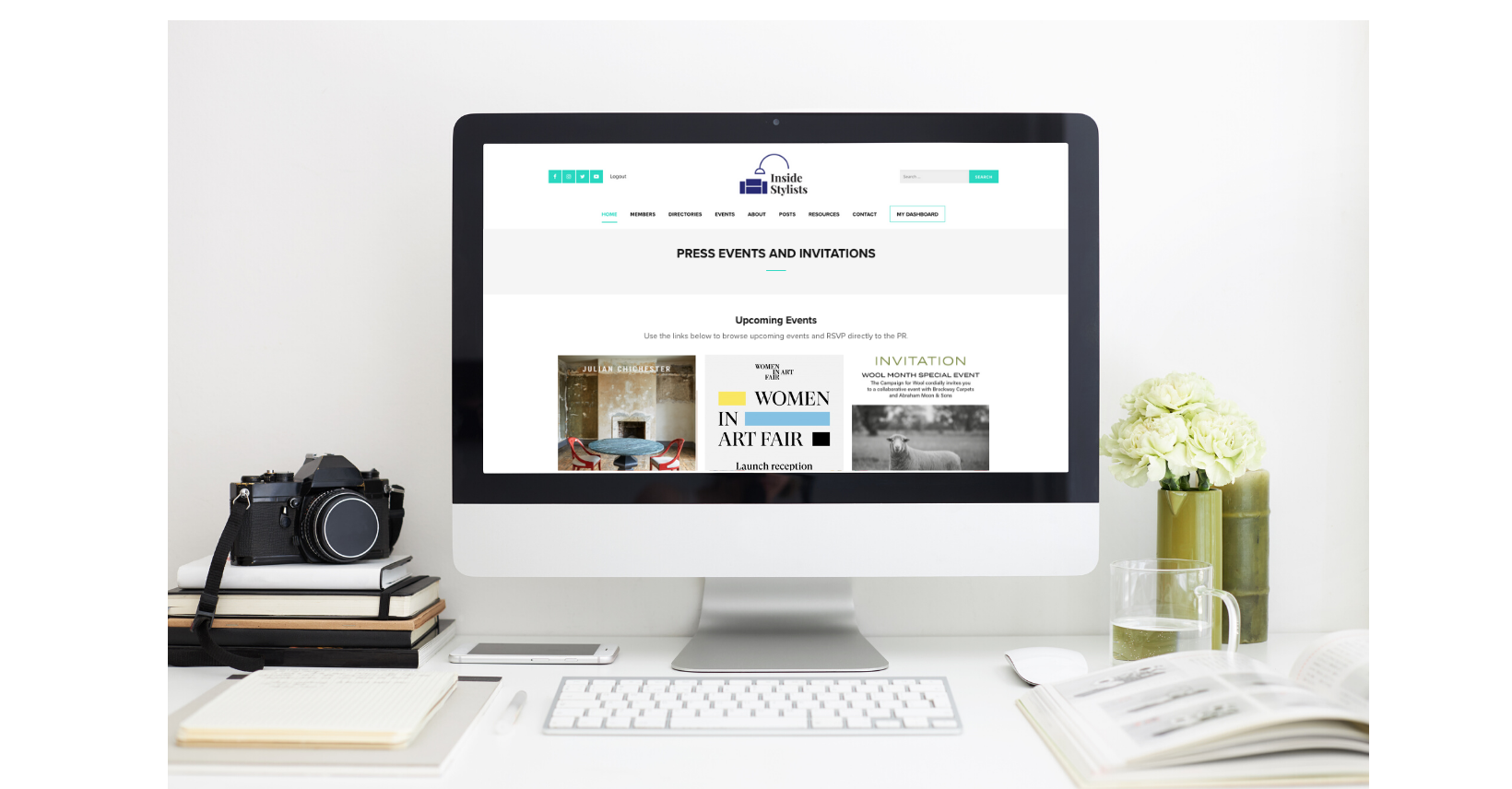 Do you have press launches or event invitations to share? Our members-only Events calendar allows you to do just that. You can reach an audience of freelance Interior Stylists and Writers with a direct RSVP to your chosen PR contact, attracting professionals in the interior styling industry who might have fallen off your radar after going freelance.
Our event calendar enables you to share your invite, link to the venue via Google Maps and receive a quick and easy reply.
6. Feature on Inside Stylists Podcast
The Inside Stylists Podcast is an incredible platform to showcase your brand. Brand members are able to put forward a guest for the show to share your story, brand, latest designs or just chat interiors to further promote your brand. All podcast episodes are available on Apple Podcast, Spotify and soon YouTube. You'll also have a dedicated show notes page on the website complete with backlinks and images of anything we cover in the episode.
If you prefer to have a blog feature instead of a podcast we can do that instead. Whether you want to talk about your brand or your latest designs or event we can help to showcase you on our interiors industry website.
7. Connect in the Members-Only Forum
With the brand membership, you'll gain access to the members-only Facebook Group 'The Insider's Hub', connecting you with peers within the interiors industry, from PRs and set builders to Stylists, writers and assistants.
Come and chat, watch workshops and connect on another level.
8.Watch the Industry related workshops
We have a catalogue of Interior related workshops and masterclasses on back catalogue that you will gain access to when you become a Brand Member on topics like Pinterest, SEO, Affiliates, Social Media and more.
You can watch new workshops live via our Facebook group, on catch up or in the Member's Dashboard.
9. Host and Attend Member-Only Meet-ups
You'll have the opportunity to arrange member only meet-ups (additional costs apply). We can also invite members of Inside Stylists to 'meet up' style previews of press launches, breakfasts, after press launch drinks parties increasing your brand's visibility and building lasting relationships.

---
Joining Inside Stylists as a brand member is your golden ticket to making valuable connections and showcasing your brand to the right people in the interior styling industry. Don't miss out on this incredible opportunity to elevate your brand's presence. Sign up for Inside Stylists' Brand Directory today and open the door to limitless possibilities in the world of interior styling.
---
Want a little more info on InsideStylists.com? Read on…
InsideStylists.com is all about promoting interiors and that includes brands.
We've always been about sharing the interiors love here at Inside Stylists. We're Interior Stylists who love a good set up, writers who know how to put a feature/suplement/magazine together. Or maybe we're up and coming assistant stylists. The ones keeping the shoots/events/everything together. We love everything interiors from the flooring to the lighting and everything in between.
Why I built InsideStylists.com

Well, in a nutshell, InsideStylists.com started out as a little, closed Facebook group to enable stylists to find assistants for photo shoots but over the last year or five it's grown into a positive and supportive community where writers, stylists and assistants share contact details, work and ideas with each other.
Back when I went freelance I had no idea how to find new work, what to do when I needed to hire props from a prop house for the first time, where to find set builders, florists, couriers and don't even start me on the self-assessment tax thing! The Interior Stylists' Facebook group grew and grew until we were all supporting each other with all kinds of difficult situations. The kinds of situations only another Interior Stylist or writer would understand. We live in this crazy interiors bubble where staying up all night to finish a round-up feature of new garden furniture or painting a ton of furniture for a shoot on your kitchen table – so there's nowhere for the kids to eat breakfast, is the norm.
Who is InsideStylists.com is aimed at?
Initially, the website was created for interior stylists and writers to have a place to promote themselves, along with up and coming assistants who need to be easily found. It's now for PRs and brands who want to share all their contacts in the brand directory, which is specifically for the interiors market, and reach all us freelancers who fall off mailing lists- there's a lot of us out there and we know we're hard to find.
There's also a place for anyone who works on photo shoots to be able to share their contact details – all in one place. Need a set builder? We have loads on the shoot services page. Want to discover the best couriers and prop houses? Check out their pages. Starting to write a news page at 9pm and need loads of cut-out shots and the PRs have all gone home to bed? Check out the Image bank page with links to image libraries where you can download shots whatever the time is – day or night.
Inside Stylists is a one-stop shop for all your shoot and feature needs. We hope you find everything you're looking for. But if not, just let us know and we'll see what we can do. We're a lovely, friendly bunch so come on in. The water's nice and warm in the interiors world.
So, what does it cost to become a Brand Member?
We want to make InsideStylists.com accessible to all brands so there is one price for each brand whatever the size and that's £400 a year or £40 per month per brand. For that you get
a profile page on the brand directory
links to your look books
link in the Image library to the brands external image library
ability to share invites and events on the Event calendar – reaching more journalists
the chance to be featured on the InsideStylists.com podcast to promote your brand/new collection or a blog post if you prefer
You'll be part of the interiors community in the Insider's Hub Facebook Group – where journalists chat – this is the community that everyone loves.
the ability to hold meet ups at your press launches.
So, what do you think? Does it sound like a good for your brand? Want to be part of the community? Sign up here