May is such a great month. The sun is out – finally! There are two bank holidays – Yay! And it's nearly Christmas – no not really – but really. We thought it would be great to share some things to eat, see, do and enjoy each month so here is the first of our Inside each month series. Let us know what you think.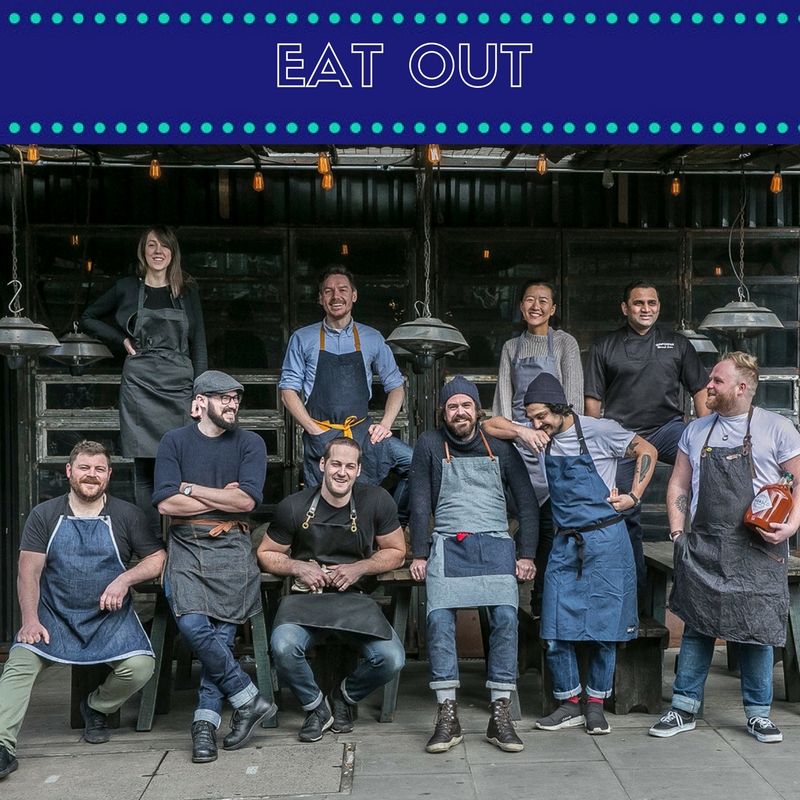 Feeling hot, hot, hot! 
We're pretty sure everyone knows someone who loves really hot food and that's why we couldn't wait to share with you that Tabasco sauce is celebrating 150 years of the seriously hot stuff with a collaboration with  Global Kitchen: Hoxton Docks, 55 Laburnum Street, E2 8BD. On 11th May, 7 – 10pm you can enjoy anything with a touch of Tabasco from grilled oysters to BBQ skewers, Korean fried chicken to vegan burgers and, of course, there will be Bloody Marys aplenty. The chefs include Andrew Clarke, AngloThai, Breddos Tacos, Bubbledogs, Gunpowder, Jinjuu, Nonna's Gelato, Oyster Boy, Rocks Oyster Grill, Salon, Shaun Whitmore, Smokestak, The Vurger Co
Tickets are £20 each and that includes dishes and drinks once inside the venue. Tickets become available every Friday at 10 am so it's the fastest finger on the buzzer as there's only around 30 tickets released then. Visit Eventbrite to book your tickets upon release. If you visit the site before Friday morning it will say sold out so set a reminder. 
For more details follow the Tabasco Facebook Page or Tabasco Instagram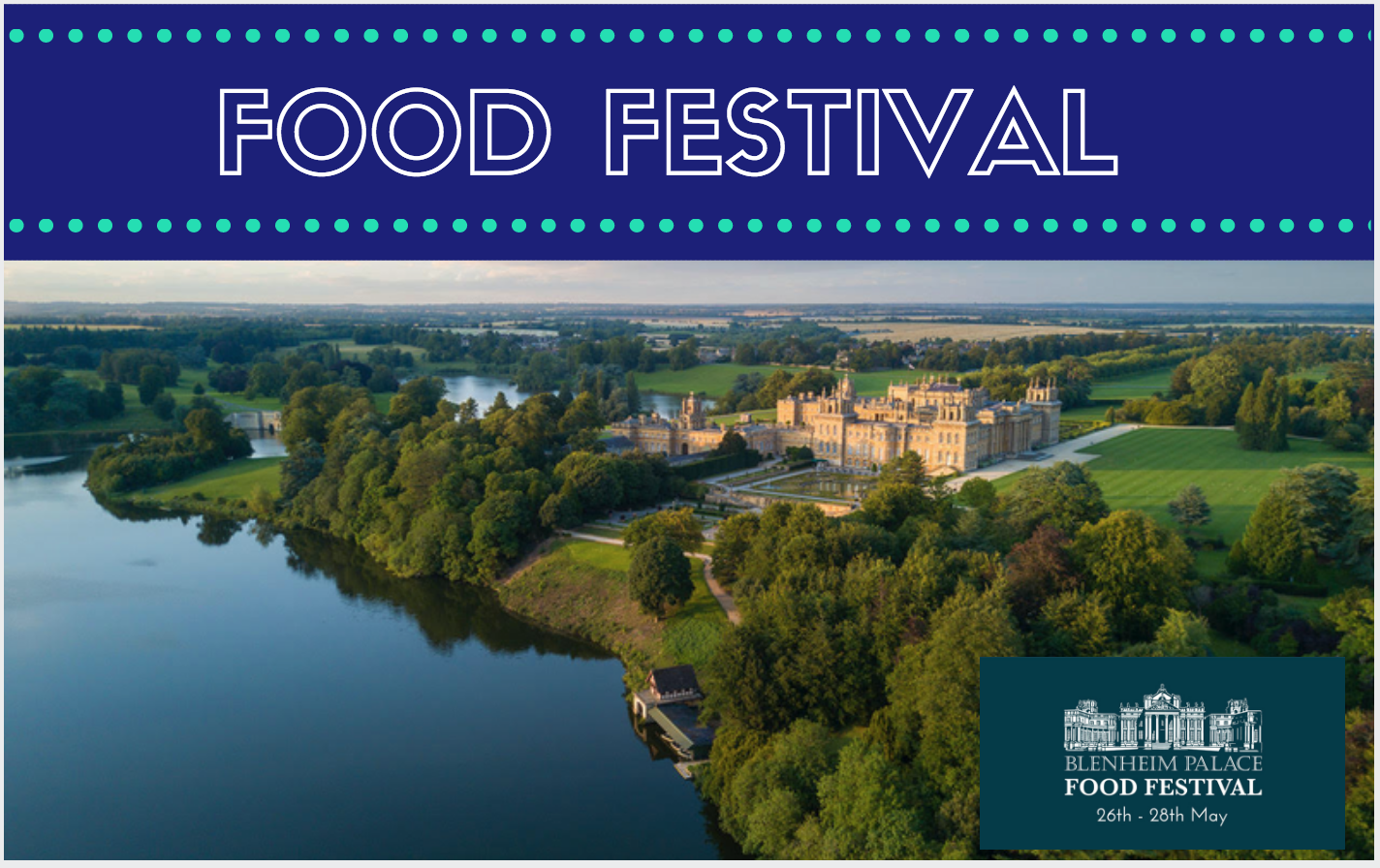 Go eat at the palace
Who doesn't want to grab a bite to eat at the Fantastic British Food Festival while wandering around the stunning gardens at Blenheim Palace in Woodstock, Oxfordshire on the  Bank holiday weekend 26th – 28th May 2018  http://fantasticbritishfoodfestivals.com/
Entry to the festival is included in your Blenheim Palace tickets and there's a lot of edibles to chose from the 150 stalls- a Cheese and Chilli Zone within the Pleasure Gardens, with bravery badges awarded to anyone with the courage to try the scorching Dorset Naga! The Wonky Food company will also be exhibiting their ranges of chutneys, relishes, jams and sauces made with wonky discarded veg. They're all about sustainability. Ask them about how they source their ingredients. It's inspiring. Best go with an empty stomach. 
NB. Have you been to Blenheim Palace? It's one of Englands Treasure houses. It's fantastic and the gardens are amazing. To munch on food at the same time as visiting makes this a great family day out.


HAVE YOU SEEN THIS QUICK CHANGE?
With all those May bank holidays this is the best month to update tired window treatments. We've just discovered that Bloc Blinds have this really nifty easy release system that allows you to swap your blinds really easily with the seasons? They have tons of designs to chose from. Have a look at their YouTube video to see just how easy it is and check out their website for more details and to view designs www.blocblinds.co.uk. They're also happy to provide for shoots and makeovers.
PR Contact: TeacakeTuesday

Coffee table style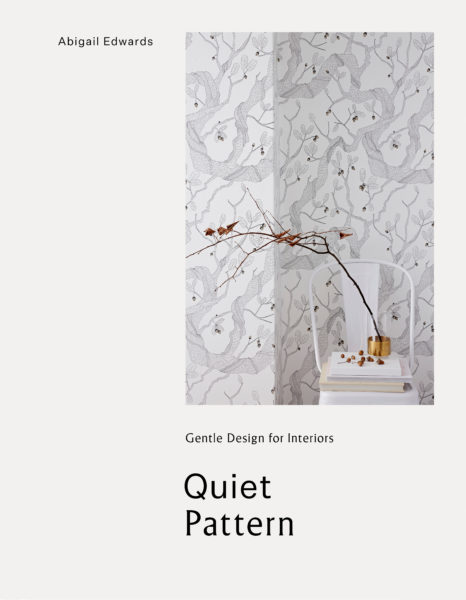 Get inspired by Quiet Pattern, the first book by interior stylist and Wallpaper designer Abigail Edwards – who's profile you can see here on InsideStylists.com. Her debut book is not only full of gorgeous patterns but the way she describes them is so calming and peaceful. We couldn't put it down. Read interviews with some of the best pattern designers around the world as well as learn about the history of pattern. It's heading for the best sellers list so go grab your copy now. Here's Abigail's website for more details
PR Contact for Abigail: Vesta PR 

What's the time?
So, hands up who reaches for the chocolates at 4pm on a shoot day, desk day, or any day for that matter? Yep, us too and we are loving the new Green and Blacks praline chocolates. They have a dark or milk chocolate outer shell with creamy truffle filling and a cheeky hazelnut centre. They're mouth wateringly good and available in all major supermarkets now. What are you waiting for? It's nearly 4pm somewhere in the world!
ONE TO GET CRAFTY
London Craft week starts on 9-13th May and there's tons to see and do from Chelsea Harbour Design Centre's Masterclasses  to designers films, talks, workshops and more. Visit London Craft Week for a full list of the program. 
Heals also have lots of workshops going on at during London Craft week too as well as some collaborators will be holding demonstrations in the shop windows (like Myer Halliday above) – Check out their website for details heals.co.uk
Clerkenwell Design Week is also on from 22nd-24th May. Another great way to find new designers and brands. The event features a host of the best in British design and includes countless showroom presentations, workshops, talks and installations all with design at their heart. Visit Clerkenwell Design Week for more information or contact Camron PR for press access.
It's a wonder we get any work done at all with events like these!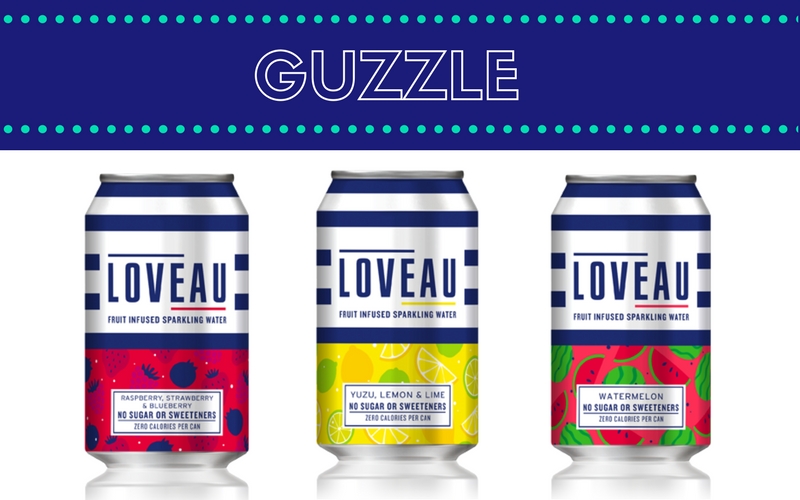 THE ONE TO GUZZLE
Brand spanking new drinks brand Loveau (pronounced love-o) just launched a great range of  all-natural, zero calorie and fruit-infused sparkling waters exclusively at Waitrose yesterday. Just in time for all this sunshine. It's a great way to quench your thirst and stay healthy, but what we really love is the packaging. How gorgeous is that? 
p.s. I got offered loads of Gin and cocktails for this page this month. Let me know what you guys like to drink and I'll feature those soon. For now we're staying healthy-ish! 
So, what are you up to this month? We'd love to know. Drop us a line or leave a comment below.