So, it may be a marmite thing but Pantone's Ultra Violet colour of the year is definitely going to be shaking up the interiors world this year. I mean not many people will be painting their walls with it – or will they? I'm currently doing a purple 'feature-wall' bedroom makeover and it was the homeowner's idea! But most of us will look for more subtle ways to include the hue in our shoots and features.  We've come up with a few suggestions of where to find great Ultraviolet homewares whether you love or hate it!
1. Don't be blind – get ultraviolet curtains.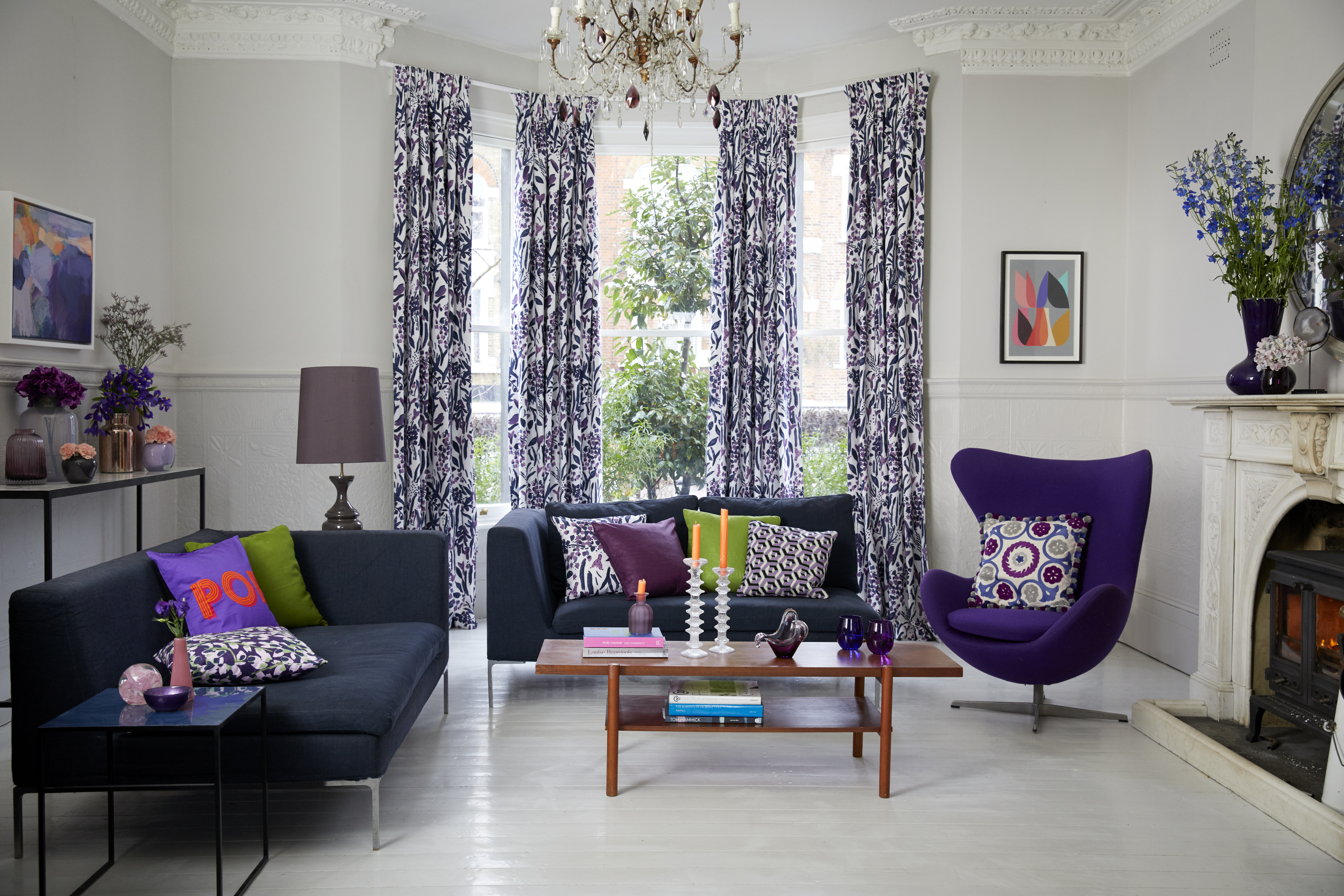 Hillarys not only have curtains, blinds and shutters but and they also have carpets so there's plenty of purple hues to fill your pages. This room was styled by the lovely Sophie Robinson for Hillarys. It uses the perfect balance of UltraViolet against a cool, calm backdrop. We defy anyone not to want that egg chair in Ultra Violet!
Hillarys Pr – Sarah Able at Dark Horse [email protected]  07967 194661
2. Go bold or go home
The sofa seems like such an obvious choice when it comes to being brave with a big burst of colour and you know that's what you'll get when you go to Sofa.com. There's none of that wishy-washy periwinkle or mauve or lilac. This is PURPLE through and through. We think that if we had to choose one item to go Ultra with it would be a velvet sofa like this one! Grayson Two Seat Sofa In Sloe Cotton Matt Velvet
Sofa.com PR – Gavin Gomes [email protected] 020 7186 8000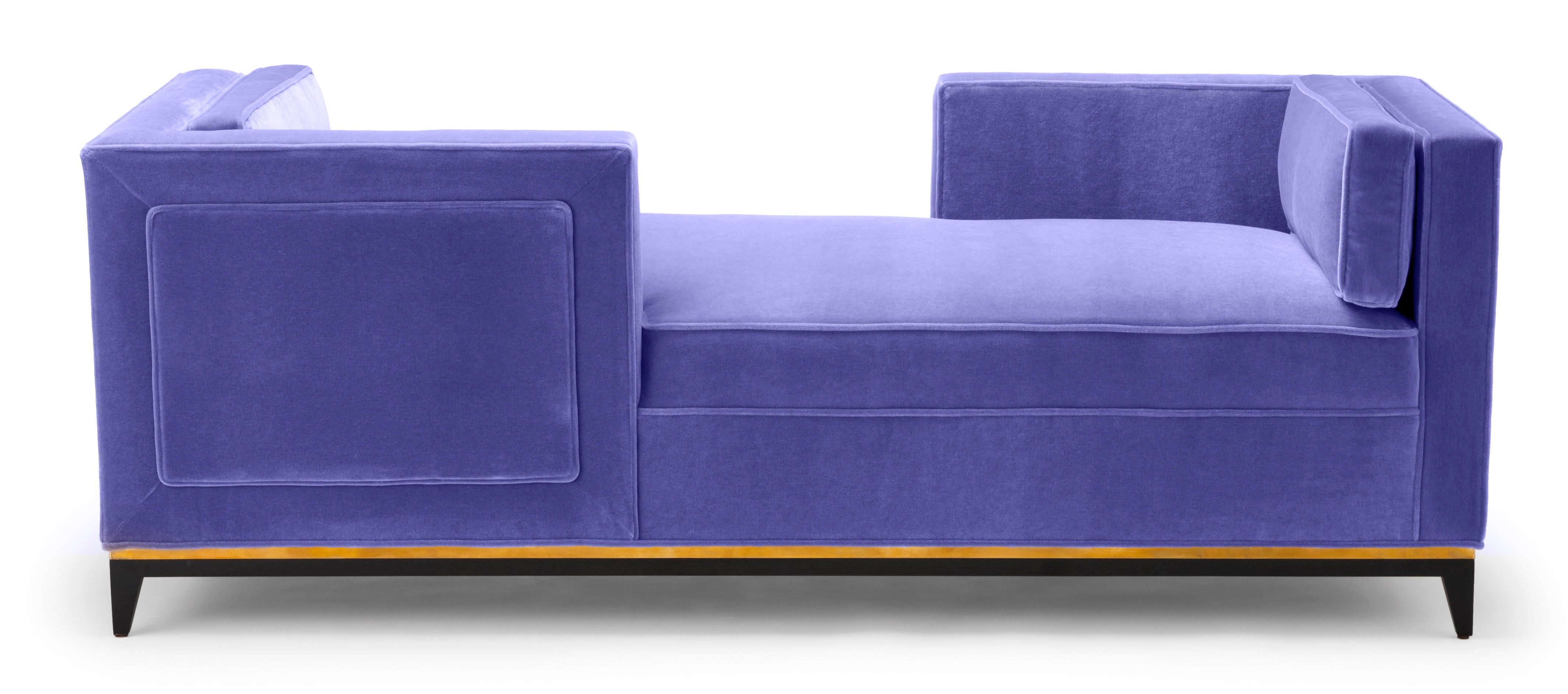 We also love this stunning velvet love sofa from Amy Somerville   If the ultra is a step too far. A touch unusual and would look so fantastic in a shoot! 
 3. The long soak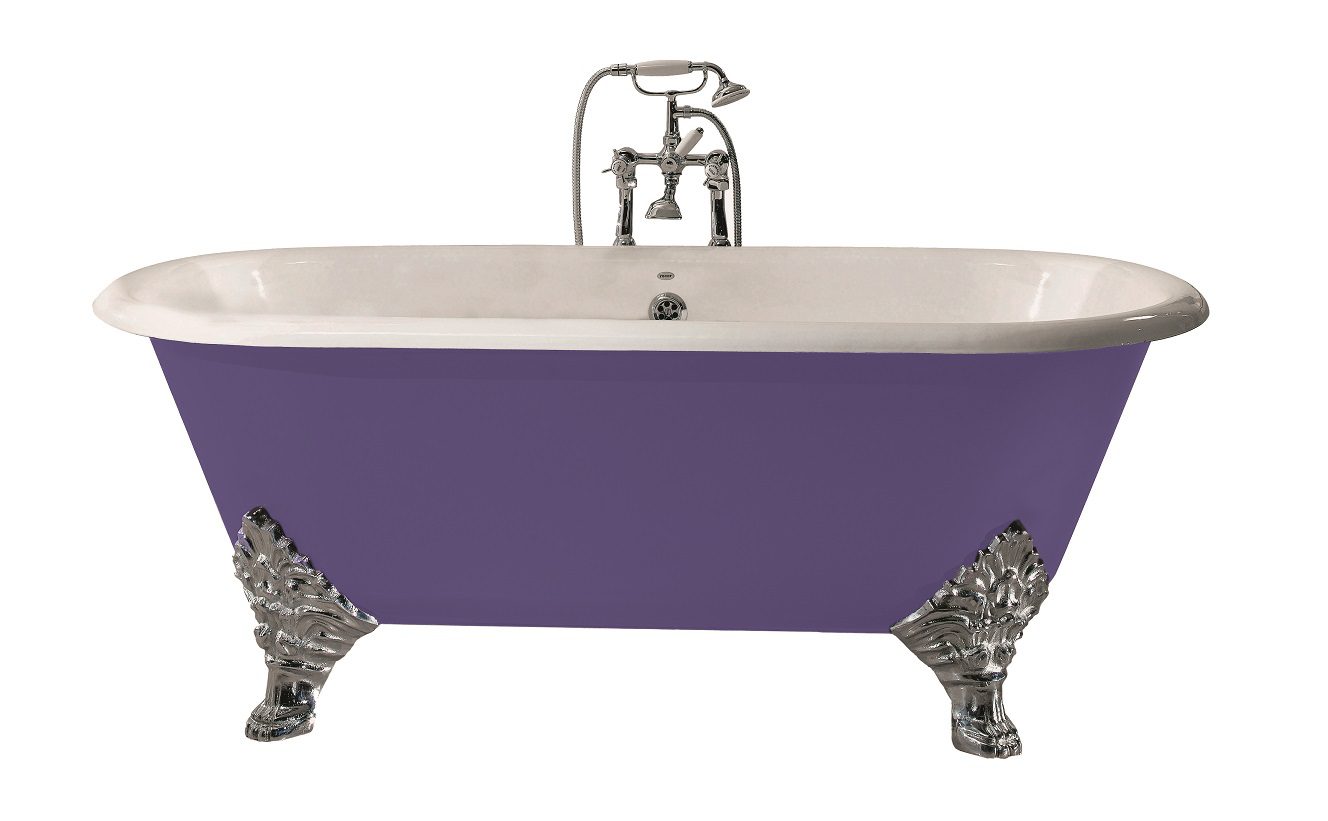 Who wouldn't want a long, hot soak in this deep freestanding bath from Heritage Bathrooms? This one is in our trendy ultraviolet colour but the bath comes primed and ready to paint any colour you choose.
Heritage bathrooms pr contact: Hannah Konarski  [email protected] 0121 7268400 Spotty Dog Communications 
4. Fine threads
When we first saw these sumptuous silks we knew we had to include them in this roundup. There's something very desirable about James Hare silks – especially in these colours
Orissa Silk, colourways Lavender and Iris, £35 per metre, 100% silk.,
James Hare PR contact: Alison Millar, leaf pr,[email protected]  01985 845047
5. Mix and Match
We love to discover a pr's new client and Lomas&Lomas really are a great find. The husband and wife team have an eye for interiors and experience in design. It's a winning combination we think. They take inspiration from their natural surroundings near the Peak District. This new Spring Collection which has just launched is based on their photography.  The two ranges are Parsley and Sparrow.  Cushions £45, Lampshades/ceiling shades £48.
PR contact for Lomas&Lomas  VictoriaPR [email protected] 07572 452992
6. Arty – facts 
We love this artwork – Decoupage by John Derian at Pentreath & Hall which is handmade in his New York studio using reproduced imagery from John Derian's vast collection of antique and vintage prints. Trained artisans cut and collage his designs onto handblown glass. They're something quite special.
Pentreath & Hall PR contact: Elizabeth of Mar Elizabeth Machin [email protected] 020 7503 3200
 7. Super soft 
Now, we all know we're going to be featuring countless cushions and throws in ultraviolet so we may as well make them of the best quality and super soft. This Alpaca throw from Bronte by Moon feels as good as it looks.
Bronte by Moon pr contact : [email protected] 020 7186 8000
8. It's all in the details
When it comes to these incredibly bold colours it's the accessories tht are here to save the day – like this fun hare clock from Perkins & Morley Perkins & Morely PR contact: Lee King Pickle PR 0781 0875863
 9. Flipping heck!
Sorry, couldn't resist a title like that with a pan like this, from JML Direct. I mean, who wouldn't want to brighten up their day with an ultraviolet everyday object like this frying pan? Fun and practical and just that little bit fab!
JML Direct Pr contact: Hannah Smith [email protected]
10. Dreaming of a violet kitchen. Look no further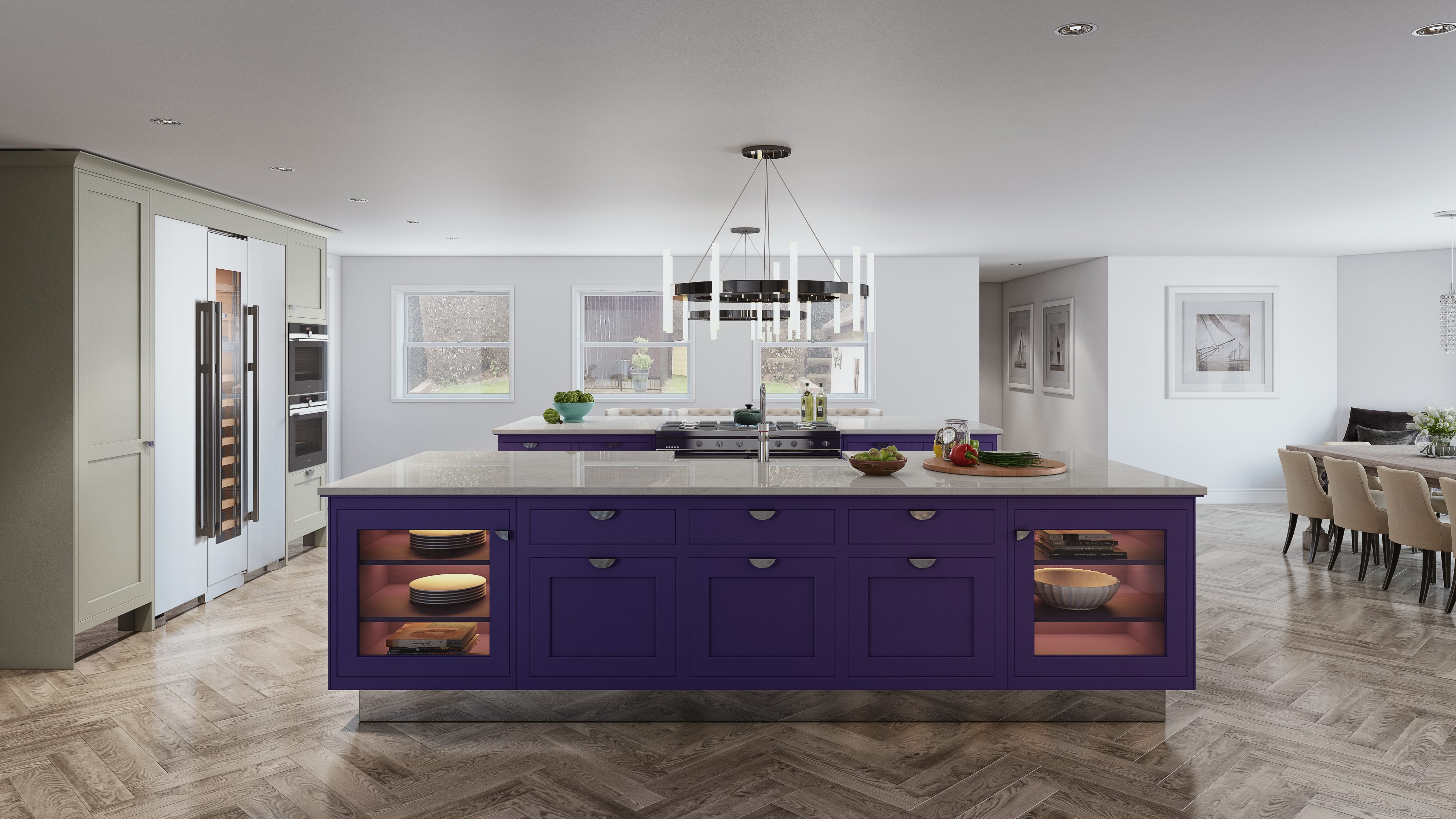 Wow, is all we can say about this Bespoke Original Hand Painted Kitchen by Smallbone of Devizes, from £45,000 (smallbone.co.uk) The colour, the style, the everything! Even those who don't like Ultra Violet will love this kitchen island.
Smallbone pr: contact Emily Lean at Cultral Agenda –   [email protected]  0207 245 1066
So there you have it. ten great Ultra Violet finds which we hope you will find useful.
till next time
Bye for now.
EmmaMT