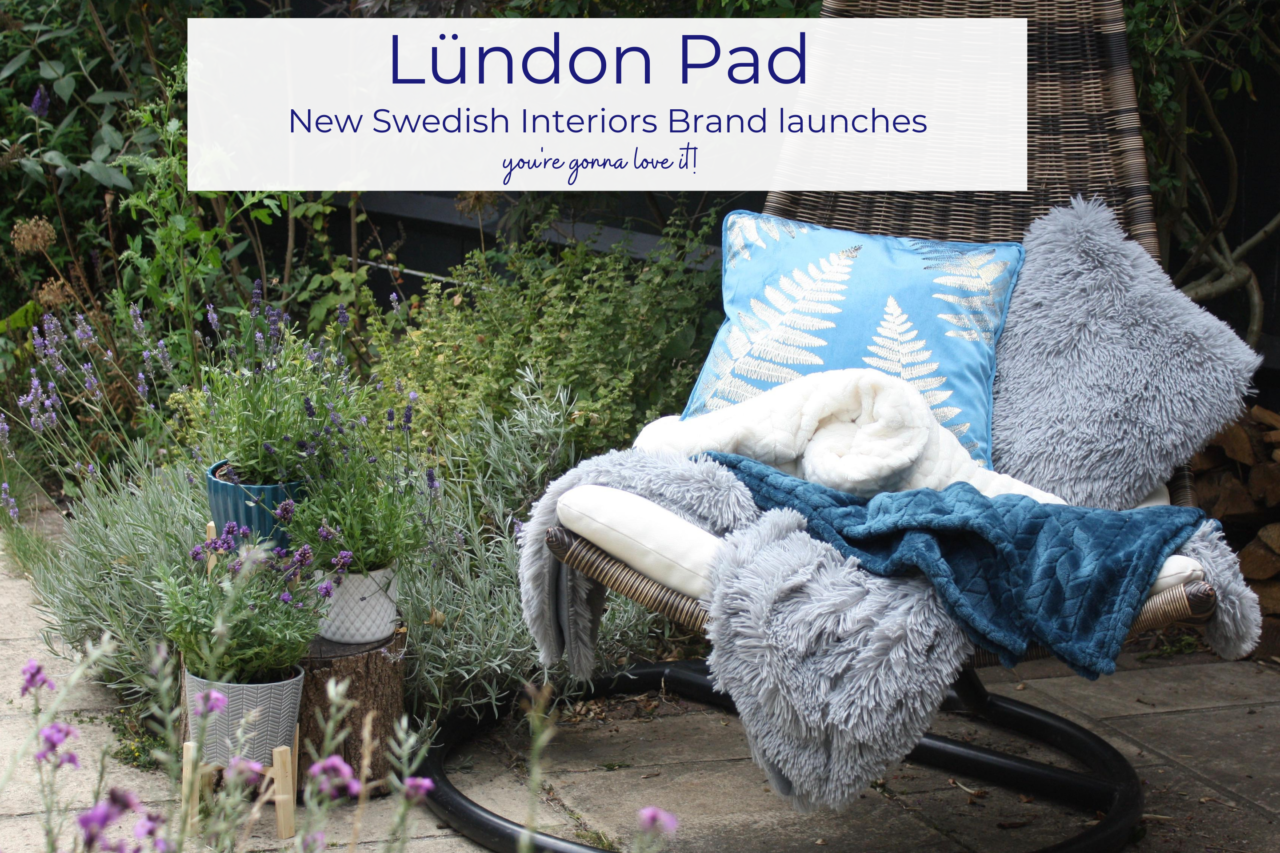 Sponsored post – items in this post have been gifted
Have you seen Lündon Pad yet?
I'm always super excited when a new brand asks me to share their products with my Interior stylist and writer buddies. Especially when I know you're going to love being able to prop from this brand as well as shop for your home- if you know what I mean? I'm not the only one who has to continuously remind themselves they're "propping NOT shopping" when they're getting ready for a shoot am I?
Brand Spanking new
Lündon Pad* is the new kid on the Swedish interiors block and I was very excited to style their very first photoshoot. They have a great launch collection Myke Møbler with the softest, cosiest throws, shimmering metallic cushions, mercury glass candlesticks, fabulously realistic faux plants, glamorous accessories, gorgeous plant pots – with stands, vases, lanterns, baskets and a whole bathroom accessory range – Håndklæde – I'll just say ribbed glass and leave the rest to your imagination. I could go on but for now I'll just show you a few bits I swiped to share with you.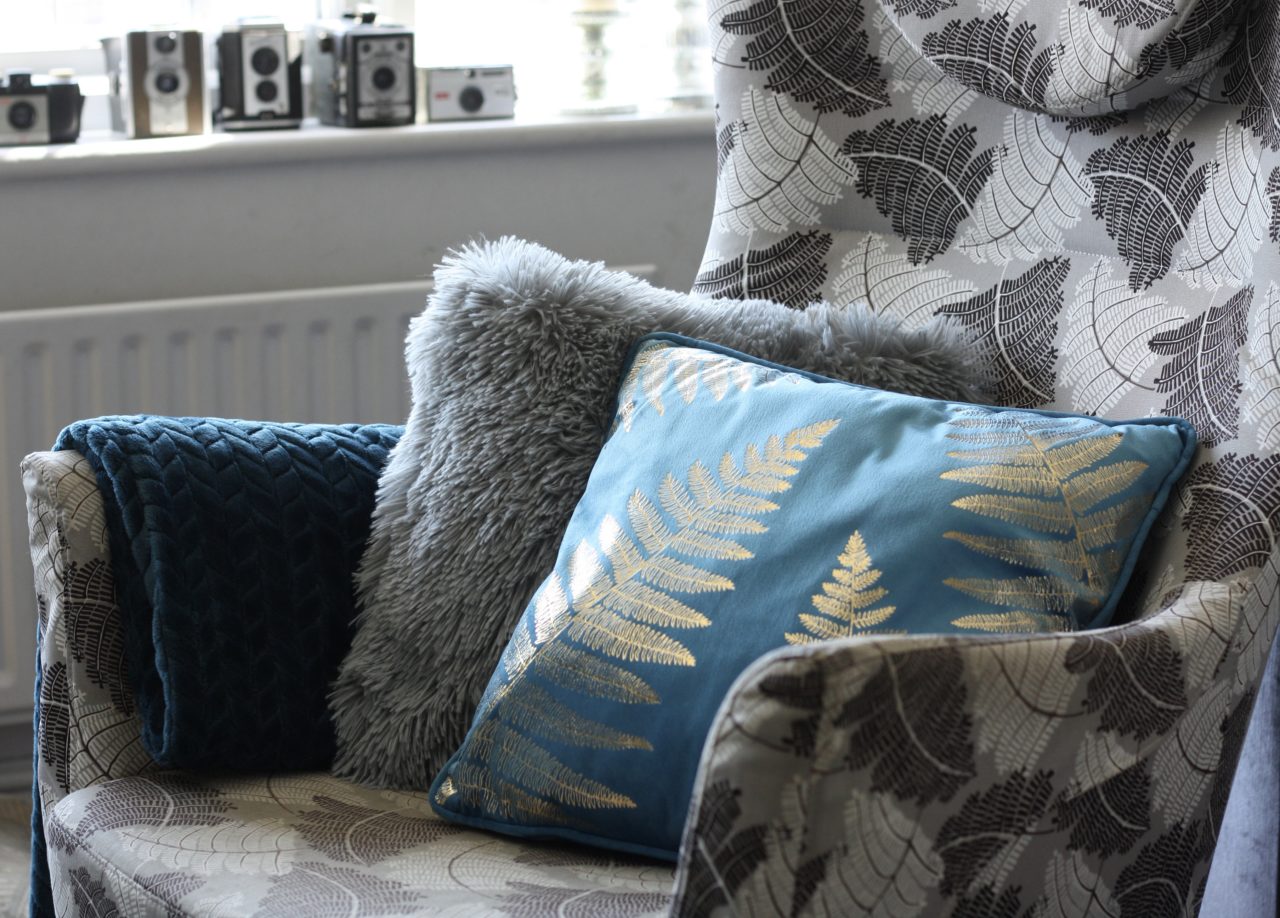 Metallics
I love a subtle touch of glamour but when it's a fern design it's a double win – I just can't keep those plants alive so this cushion is perfect! Also, it's super velvety soft and in my fave teal colour. There's a beautiful pink and gold metallic cushion too.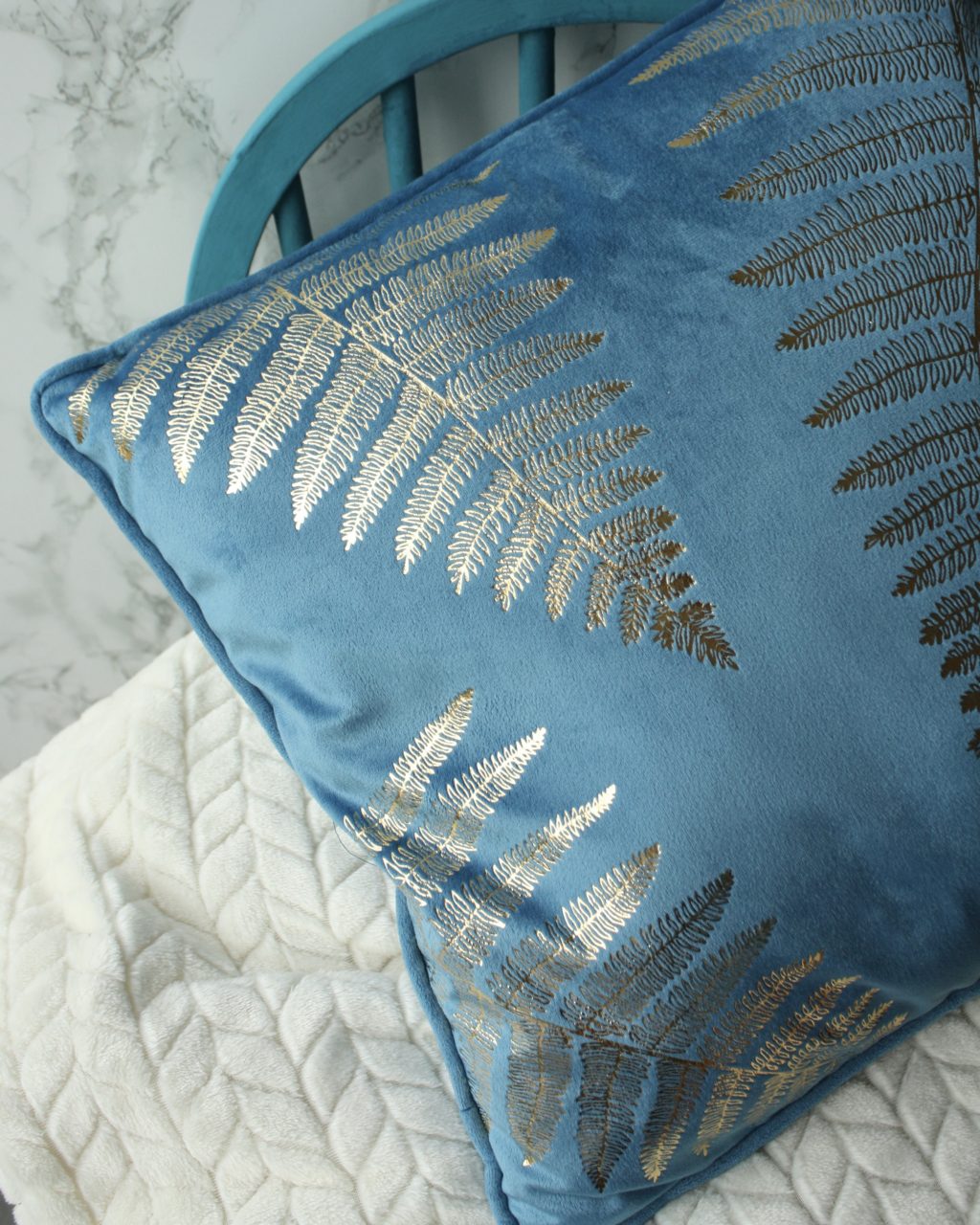 Sumptuous throws
When I was asked by Lündon Pad what I'd like to shoot at home I had to really hold myself back from grabbing all the throws. I limited myself to just three. (I know. THREE!!!) But bare with me. My daughterlings are nearly as obsessed with throws as me – stylists in the making. And then there's Alan and Dave. No fluffy throw is safe in my house from the pets! See below! Also, one of the days we were shooting the studio was freezing so I wrapped that teddy bear of a grey throw around my shoulders and it was never going to leave my side after that. It is the softest, shaggiest, warmest throw I've ever laid eyes on. Totally obsessed with it (it also comes in beige by the way – with a matching cushion)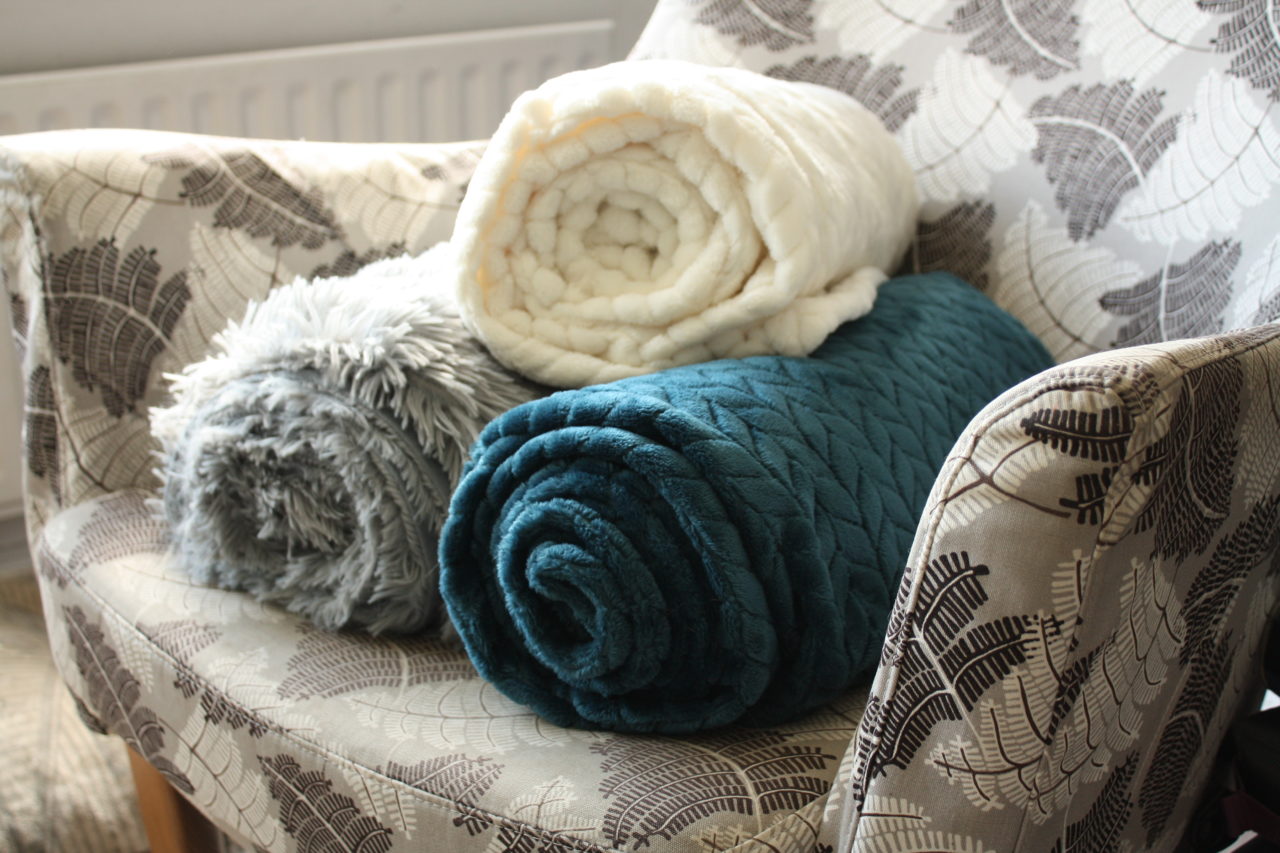 Dekorationer- Gorgeous homeware accessories
I've always had a thing for mercury glass so these candlesticks were top of my wish list at first sight. One design is almost clear and the other is super shiny. I have to admit as much as I love these for my home – they're currently dressing up my fireplace, I think they're going to prove to be invaluable props for Christmas shoots. Table centre anyone?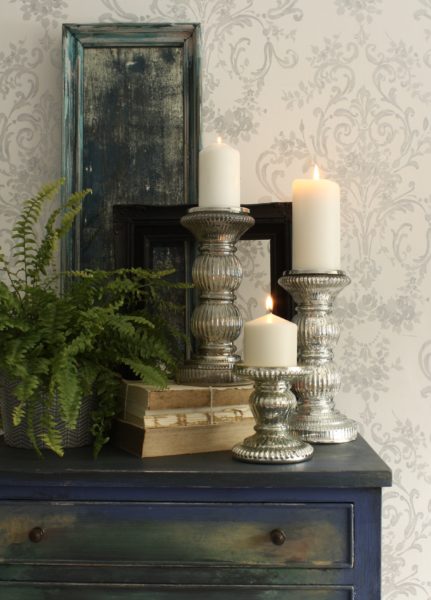 Blomster: Potted perfection
The range of plant pots, stands, faux succulents, grasses, mini flower arrangements and more are fantastic. I could have chosen a ton of concrete styles but Mr MT would have killed me if I'd have brought another concrete pot into the house… so I snuck these in. Shhh. Don't tell him! Cute aren't they?
My zen garden
Well, almost zen! Every morning I take a load of blankets and cushions out to the garden and have my second breakfast on the hanging chair in the sunshine. Sometimes I might do a bit of meditating or journaling out there. Alan quite often has other ideas. So, I just want to let Lündon Pad know that Alan approves of the sumptuous throws and cushions so you get a double thumbs up from me!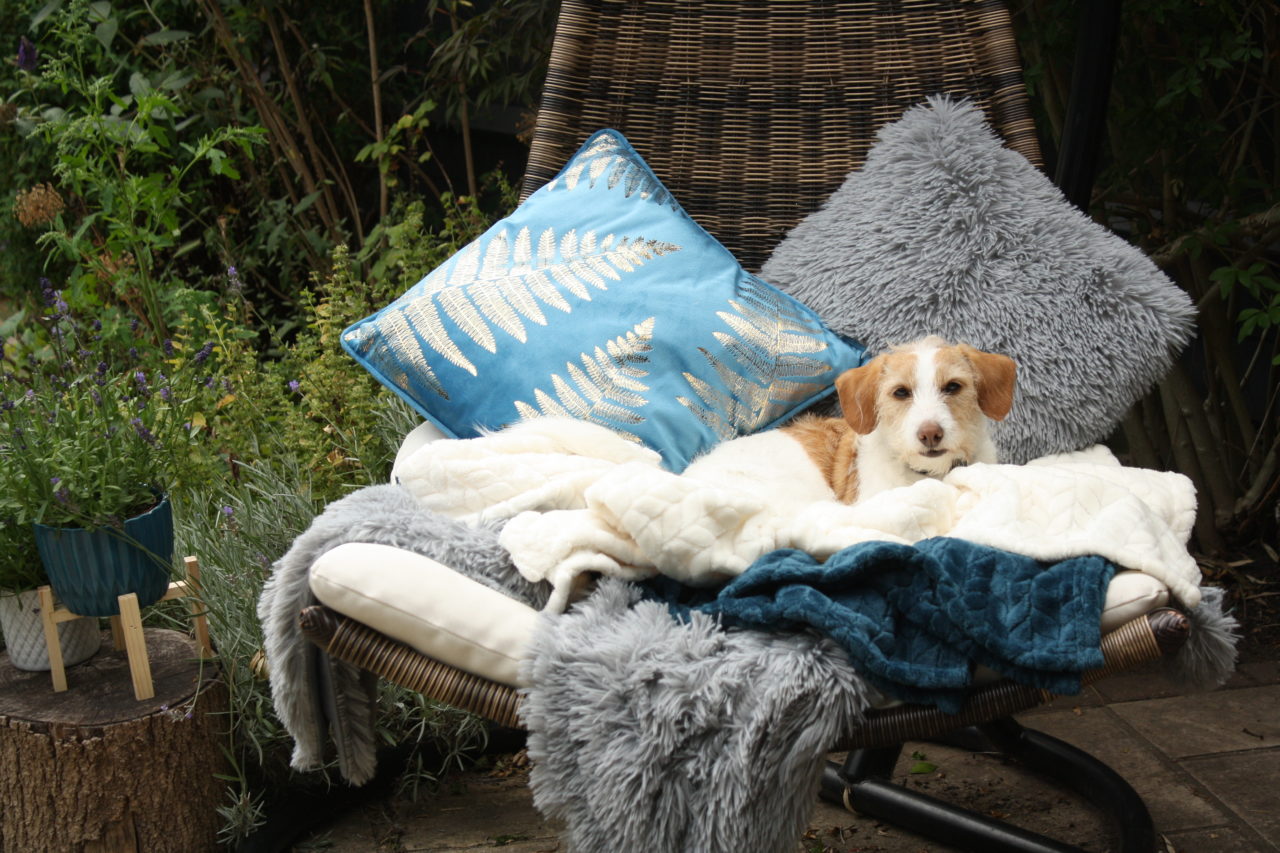 There's so much more in the launch range than the few things I'm sharing here so be sure to head on over to the Lündon Pad Website at www.lundonpad.com to see the entire collection and let me know which is your favorite.
Press samples are available from 3rd August 2020. Please drop an email to [email protected] for products, images or more details
Win, win, win
I know how frustrating it is to see when someone gets a load of stuff for writing a blog post. "Good for you" we all think! Right? Well, as I'm all about the sharing Lündon Pad have given me two £50 vouchers to giveaway so you too can get your hands on these fab throws – if your doggo doesn't get there first.
To enter
Head on over to this post on Instagram, follow, like and leave a comment as to what you would want to buy first.
A random number generator will be used to select a comment at random on Friday 7th August 2020 at 8pm.
Go enter now!
Good luck

* PS. LundonPad is an anagram of Poundland. This blog post was written for the launch of the first ever Pep and Co homeware range.