Ad. This post is part of a sponsored collaboration with Cuddledown. All thoughts are my own. 
Is there anything better than getting into a freshly laundered bed?
Whether it's cotton with a tight, crisp weave, sateen with a silky-soft sensation or linen with that softly lived-in look and feel, we can't get enough of it. That's why we jumped at the chance to review Cuddledown's latest launch – their 100% pure French-Belgian flax linen duvet cover and pillowcases.
We didn't want to just share what it's all about – although that's coming next. No, we wanted to get a real hands-on feel for it, so see what our Insiders really think about the new range below with their honest reviews.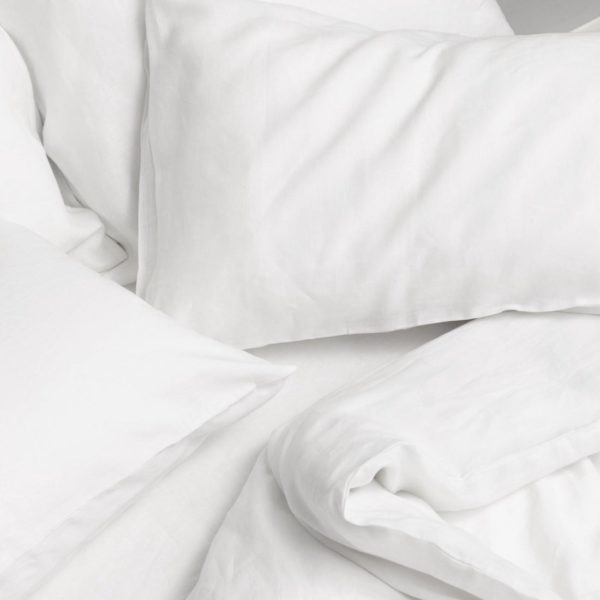 Who are Cuddledown
Don't you just love it when a brand you come across has been around since the 70's? It started off as a family-run business and is still being run today by the third generation and has grown into the place to buy sleep products for a perfect nights sleep. They pride themselves in the knowledge they've gained over the decades, and use this to create some of the finest bed and bath products around.
Cuddledown distributes around the world.  Their duvets and pillows – are available in an array of fillings including Hungarian, Canadian and Siberian goose down,  synthetic, and silk. They also have a great range of high-quality bedding in cottons and linen.  And if you want even more comfort you can also add mattress and pillow protectors to your shopping basket.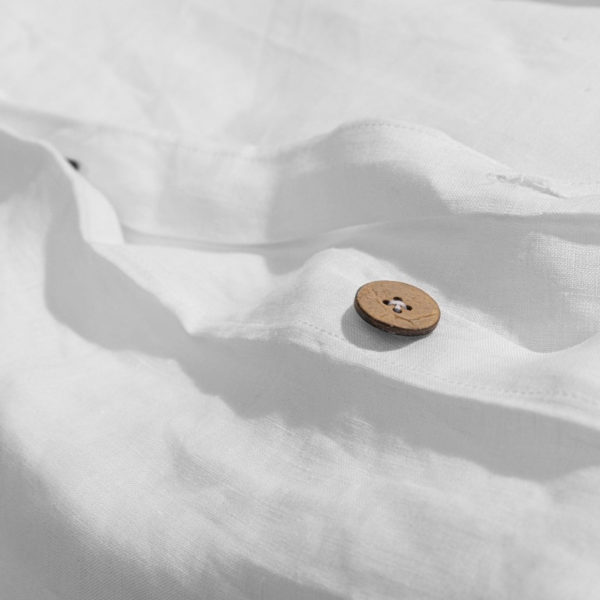 What's so special about this linen bedding anyway?
Linen is one of those incredible fabrics that just gives and gives. Ask anyone who's slept in a set of linen bedding for a few weeks and you're guaranteed an answer of
"It just improves over time"
or
"I don't have to iron it as it looks great straight out of the washing machine".
Cuddledown's linen is 100% pure French-Belgian flax linen and designed with a washed feel for a 'lived-in' casual look. It's really easy to care for – especially if you don't use fabric softeners (did you know they weaken linen fibers?) and line dry it. Or if you have to pop it in the tumble dryer use dryer balls. They're a game-changer.
The conscientious choice with linen
We know that the way we all shop now has taken a dramatic move in the direction of being more considered choices. From the food on our tables to the duvets and bedding on our beds with make eco decisions with our purchases. So it's good to know that the Cuddledown bedding carries the American OEKO-TEX® certificate which means it's been tested and proven free of harmful levels of toxic substances. Great for allergy sufferers
It also carries the GOTS certified for the organic production of raw materials such as cotton, and flax – which linen is made from. It's also
woven by a BCI (Better Cotton Initiative) member which means it's produced under a set of farm-level standards that cover issues like pesticide use, water use efficiency, and worker health and safety.
---
The real reviews
We asked some of our experienced interior expert Insider's to review the new linen bedding from Cuddledown.
Here's what they thought…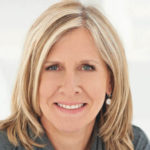 There is nothing like getting into bed under new bedlinen, especially if it's linen bedlinen – once you have tried it, you will never sleep in anything else. It is sooo lovely to sleep under, it's really light and comfortable, and keeps you warm in winter and cool in summer as it's a natural product and breathable. It's easy care, just wash and put it on the bed and it gets softer with age and every wash.  There is no need to iron it unless you can't help yourself, and if you do, it's so easy to iron. It is hard-wearing and has hypoallergenic qualities so great for allergy sufferers too. That rumpled look is perfect for now and it comes in four, lovely, natural colours – white, sand, blush and dark blue, all lovingly handcrafted in Portugal and packaged in cute, linen drawstring bags, and of course it's eco-friendly so great for the environment too. What's not to like?
---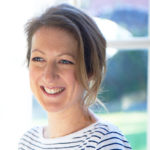 I have been on the hunt for the perfect blush pink linen bedding for a while now. You may think this would be an easy find, as linen bedding is such big thing right now and pale pink is the colour of the moment, surely there are stacks to choose from? I can assure you it has been a struggle; it's either too pink or not pink enough, too scratchy, too thin, or just too expensive. However, when I unpacked the very reasonably priced linen duvet and set of two pillowcases from Cuddledown, I got quite excited, things were definitely looking promising…
First impressions really do count and bedding that arrives in a beautiful matching drawstring linen bag rather than a plastic wrapper scores highly in my books, so it was a big tick for Cuddledown there, also the coconut shell buttons are a nice little detail. Next the colour…absolutely spot on, not too beige, not too peach and not too girly, just a gorgeous grown-up dusty rose, tick! But how did it feel? Out of the packet, it felt super soft and the perfect weight, but would it feel the same after a spin through the washing machine, always the true test for linen I think, and yes, yes, yes, it did, I was really starting to get excited now, could this be the one?
The final test, and most important, we had to spend the night together to find out if we were truly the perfect match. So I got everything ready, duvet on, pillows plumped, I even lit a few scented candles to set the mood. Bedtime came and I switched off the light and snuggled down; it felt good, the linen was soft, silky and cool against my skin. The duvet had the perfect luxurious weight to it that helped to ease me into a deep sleep… and after a perfect eight hours I woke up feeling beautifully refreshed and so happy to have finally found The One, my bedding soul mate!
---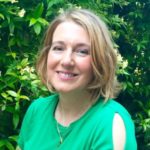 Light, cool and surprisingly soft with an airy weave, this bedding feels special from the moment you take it out of the matching drawstring bag. It's made in Portugal using 100% French and Belgian flax linen, has a plain no-frills design with a pleasing wooden button closure, and comes in four versatile colours, including a crisp white and a lovely neutral oatmeal. Cheap linen can be a bit scratchy, but this stayed smooth and comfortable even after machine washing without fabric conditioner (the manufacturers say this leaves waxy residue which weakens the fibres). The relaxed look means there's thankfully no need for ironing – thrown on the bed, it crumples just enough to look intentionally casual. Linen bedding is a big investment, but a good quality set can last for years, so while this comes with a reassuring two-year guarantee, I imagine it will continue giving you sweet dreams for a lot longer.
---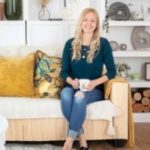 The dreamy duvet that didn't disappoint…
This beautiful bedding felt like a special treat from the moment it arrived neatly packaged in matching blush pink, drawstring bags.
The blush colour is the perfect shade of pink for a bedroom, it's calm, relaxing and not too intense. It put me in mind of Summer weddings and delicate florals and perfectly complimented my pink & grey bedroom. I love the texture of the fabric, it feels very natural and I was happy to read that it was considerately woven.
The washing instructions are simple and low maintenance, perfect for busy lives and I simply hung the set up to dry without ironing.
The set does cost more than a cotton alternative but is a high quality product and good value for money, especially as it comes with a two year guarantee.
If your bed has to be pristine & crease free at all times, then this probably isn't the set for you. However, if like me you embrace a more relaxed style you won't be disappointed by this luxurious, inviting and attractively crumpled linen bedding which I highly recommend.
---
Cuddledown's bedding range is now available across the country. Visit their website to see all the ranges. You can even get a sample to see the colours at home. Check them out on Cuddledown.co.uk