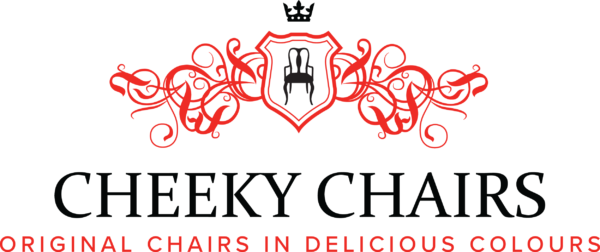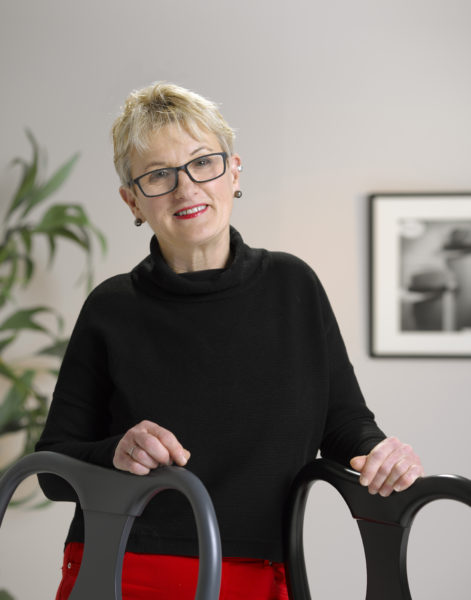 We all know what it feels like to search for the right chairs for a shoot or a feature or of course our homes – the hunt can go on and on – well not anymore. Cheeky chairs is a company that makes quality wooden chairs in beautiful designs to your spec. Your choice of colour on the wood, your choice of fabric on the seat. All you need to do is select which of their nine styles works best for you.
We were lucky enough to catch up with Felicity from Cheeky Chairs to find out what they're all about – Oh and if you want to borrow a chair for a shoot or include their images in a feature  (check out their website – they've got tons of great shots!) the press contact details are at the end of this post.
Tell us about your brand
Cheeky Chairs is a boutique collection of beautifully crafted Designer Chairs and Bar Stools that have naturally soft seats and a fabulous burst of colour.
From our workroom in the heart of rural Kent, each piece is individually made-to-order using sustainably sourced wood, natural upholstery materials and the finest quality fabrics to create truly unique items of furniture. Our aim is to be like a must-have designer bag – you may only need one!  It is a statement, an investment as well as a daily companion that will bring a smile to your face each time you sit on it.  So whether you have a set or a unique stand-alone piece, Cheeky Chairs will bring your home to life with an inspiring and heart-warming pop of glorious colour and designer fashion!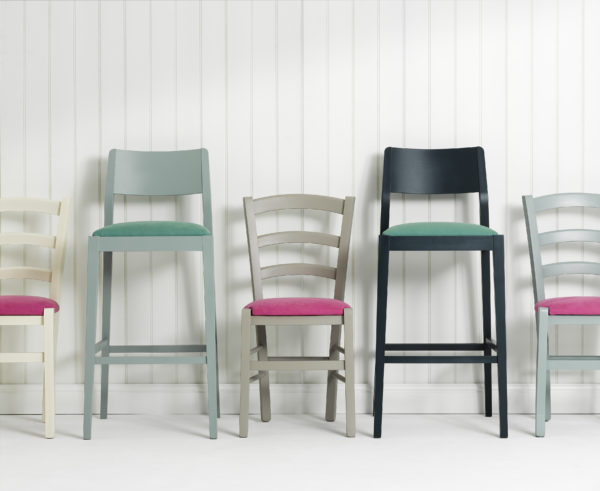 How did you come to choose  your look and design
Our approach has been very much along the lines of a fashion collection on the Runway. Each Cheeky Chair model has been carefully chosen for a specific feature of their shape. Perhaps it's the subtle curve of their leg, the length of their back, their enveloping seat or the flick of their ankle. Each finished product is a unique combination of model, designer fabric and colour to create a truly unique statement piece.
What's your goal/dream for your brand?
To be recognised as a Boutique brand associated with beautifully crafted products using only the highest quality materials that are totally unique. We also want to shine a light on carved wood chairs! I have always felt that carved or framed chairs are the unsung heroes of the household.  All too often banished to a dark hallway, a spare bedroom or hidden under a dining table.  Worse still, they are blandly dressed to blend and coordinate rather than to shine.
What is overlooked is the beautiful elegance in their carved shape – be it the line of their back, the curve of their leg or a flick to their ankle.  There is nothing like the feel smooth wood, the depth of natural grain.  And when you add a meticulously upholstered seat using traditional, natural materials and stuffings, a carved chair becomes a creature of comfort as well as a creature of beauty.
What's been the highlight of your career so far?
Being featured in The Sunday Times and Red Magazine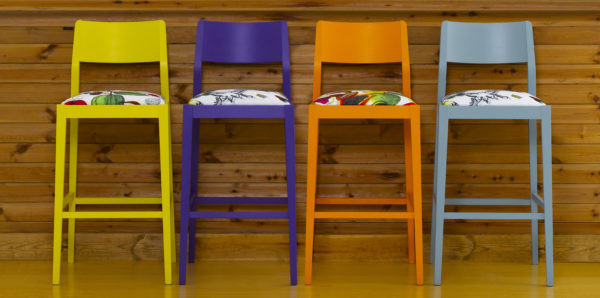 What's the best mistake you've ever made?
Launching Cheeky Chairs! As with any start-up it's a rollercoaster ride of highs and lows, long hours and worry. But I love it! I have learned so much in the 18 months since we launched and I am so proud of what we have created.
If you could collaborate on a line of chairs with anyone, past or present, who would be your dream design partner?
It would have to be London Runway sensation and Queen's Award winner Richard Quinn. He has reinvented florals with his stunning designs and put them back on the fashion map. His signature mix of bold colour, bright florals and abstract design in luxurious billowing fabric is utterly fabulous. I would love the opportunity to collaborate and create a floral collection.
Which of your chairs are most popular and why do you think that is?
The Marco Chair.  It is in our Modern Italian Collection. I think its popularity is based on its versatility. It is a dramatic flowing shape that works with any style of interior – period or modern. The style of the chair is very versatile and so it can be used as a dining chair, an office chair or as a statement piece in any corner of the home. Its generous proportions enable it to carry quite dramatic fabric designs and bold colour. It is also incredibly comfortable!
What's next for you/your brand
To consolidate what we have achieved so far. To continue to raise our profile, particularly amongst Stylists and Interior Designers.
Everything we produce is Made-to-Order. I would love to expand this specialist service so we become the go-to producer for bespoke chairs and bar stools to match their customers interiors.


Tea or coffee? Tea
Cinema or theatre? Cinema
Favourite song right now. Nothing breaks like a heart Mark Ronson
Best place to eat? The Delaunay in London
What's the last thing you bought for your home? Photographic prints from the Dior Exhibition at the V&A
 What's your guilty pleasure? Hot buttered toast
Are you able to send out samples for shoots? Yes
---
If you'd like to feature Cheeky Chairs in a shoot or feature the press contact is Felicity 01233 756740 

[email protected]
Or visit their website here