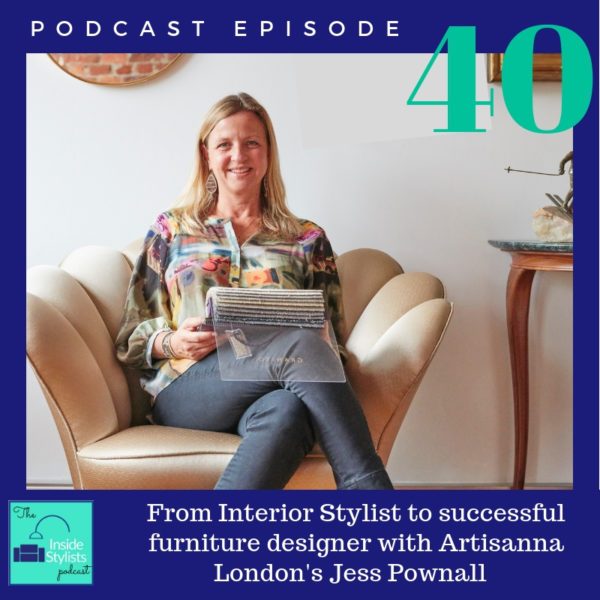 From interior Stylist to successful furniture designer, Artisanna London's Jess Pownall shares her journey
Who knows where being a stylist will take you? The choices are endless.  
There's no denying that once you've worked as an interior stylist you have many strings to your bow. You're creative – obviously. You can organise things to the extent that moving home or planning a wedding is no big deal and you can easily progress from one creative job to another effortlessly and that's exactly the path that today's guest seamlessly took.
Jess Pownall has created a thriving business after gaining experience and skill following her love of 1950's Italian and French furniture. In this episode, you'll hear how she got started and why her chairs are her 'babies'. Believe me – you need to check them out. They're beautiful
enjoy!
Today's guest
You can find here –
A few things we covered in this episode :
Serena Foschini (Stylist)
Listen to this weeks episode here or click on iTunes