10 ways we're loving Viva Magenta: Pantone's colour of the year 2023 and why.
When you purchase through links on our site, we may earn an affiliate commission. Here's how it works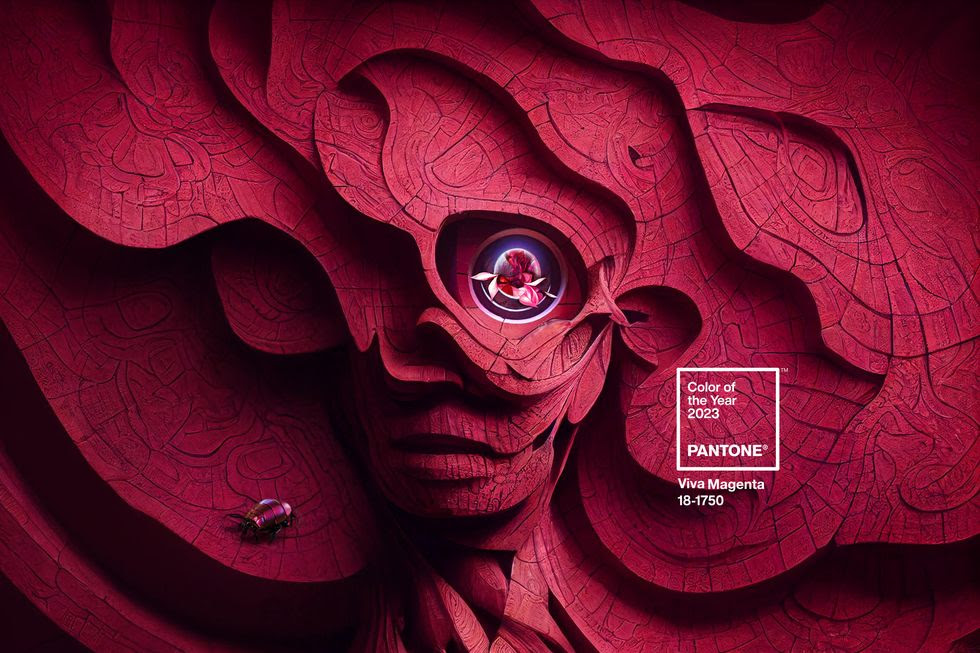 There's so much more to the colour of the year but how do we use it?
If you work within our interiors world and you're on any press email lists you're sure to have received "Viva Magenta" Pantone's Colour of the year 2023 press releases in their droves yesteday!
Each December we eagerly await the new colour announcement and dive into what the meaning behind this year's colour is. For any of us doing interior photoshoots and features we pray that it's going to be a colour we can actually use. Pantone's colour of the year isn't traditionally thought of as a colour for interiors (anyone else struggle with walls painted in Veri Peri?) but as we're in that world that's what we need to do.
How we look at Viva Magenta
Pantone as a company is a "leading source of colour expertise" and they don't just pull a colour out of a hat. Tons of research goes into selecting a colour that encompasses the "feeling" of people in  the newest colour and this year again it's rooted in nature. Viva Magenta is all about embracing your freedom after lockdowns, it's pushing us to be brave, embrace the unconventional and have the courage to take action on our biggest goals and dreams. It's a colour that reflects the mood of our time, inclusivity and self-expression.
What Pantone say about Viva Magenta?
"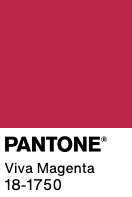 Pantone's Color of The Year, Viva Magenta 18-1750, vibrates with vim and vigor. It is a shade rooted in nature descending from the red family and expressive of a new signal of strength. Viva Magenta is brave and fearless, and a pulsating color whose exuberance promotes a joyous and optimistic celebration, writing a new narrative.
This year's Color of The Year is powerful and empowering. It is a new animated red that revels in pure joy, encouraging experimentation and self-expression without restraint, an electrifying, and a boundaryless shade that is manifesting as a stand-out statement. PANTONE 18-1750 Viva Magenta welcomes anyone and everyone with the same verve for life and rebellious spirit. It is a color that is audacious, full of wit and inclusive of all.
Leatrice Eiseman, Executive Director, Pantone Color Institute says
"Rooted in the primordial, PANTONE 18-1750 Viva Magenta reconnects us to original matter. Invoking the forces of nature, PANTONE 18-1750 Viva Magenta galvanizes our spirit, helping us to build our inner strength."
We've pulled together just a few pieces that scream Viva Magenta. We think it's a winner for interiors.
Click on any image for more information
What do you think about Viva Magenta? Let us know in the comments below.