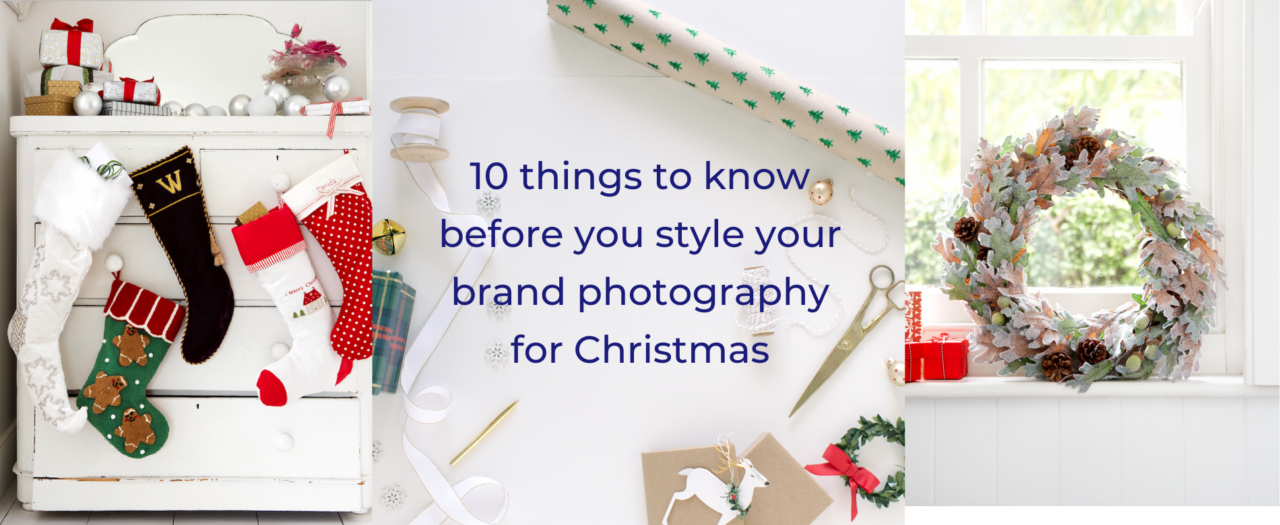 Yes, we're talking about the "C" word.
It's pretty much always Christmas in our house as the brand photography for look books and pr imagery starts in June – in fact, the planning can start as early as March!
If you're looking to get your product photography up to the level of the interior stylists who shoot for magazines then these tips will be useful for you.
10 things to know before you style your brand photography for Christmas
What are you shooting for?
Do your shots need to be for your website, social media AND to be used for PR and editorial coverage? Then keep in mind the shape of your shots. Portrait shots can usually be cropped into a square for social media and landscape can be tweaked for banners on websites. You may need to take a slightly different shot from each setup to tick all the boxes you need each shot to work for so plan ahead and know your dimensions.
Make sure your product is the hero.
But don't make it look like an ad. Make it lifestyle.
We get it. You've lived and breathed these products from inception to production and now you want them to take centre stage in EVERY shot. As an interior stylist, I have seen this time and time again. Shots where the product is prominent are perfect for a company brochure, advert or website but if you want it to be included in editorial round ups this Christmas make sure the product fits into a lifestyle setting. It's much more likely to be included.
Give magazines something to talk about
Put yourself in the mind of the stylist or writer who is creating the editorial features. Imagine how many times they have to talk about a Christmas gift/bauble/tree/table setting/decoration etc? Let me tell you it's a LOT! So give them something to talk about with your shots. Think about what the writer would say about your shot. Can you use it to create a crafty Christmas display, is there a specific trend or style it fits into? What can they write?
Add Christmas touches
Obvious I know but add a hint of festive glow with fairy lights or a sprig of greenery. Even at this time of year, you can find some evergreen leaves to add a festive feel. When planning for the Press Loft webinar Nicola and I found an image with soft focus lighting that was in front of the product as well as behind. I asked the hive mind (aka The Inside Stylists Facebook group – sorry it's for members only) and they shared that this effect was called Bokeh. It's achieved by using tiny wire fairy lights in front of the camera which blows them out of focus creating the most magical of looks. Go try it.You can catch up on the Press Loft webinar here all about Brands styling for Christmas 
Don't worry if your product isn't Christmas related
You can still make furniture, home accessories, bedding, or products that aren't considered "gifts" look festive. Next time you have a Spring/Summer photoshoot just add a tree, fairy lights, or a bowl of baubles so you have options when it comes to Christmas issues.
It's better to get 5 good shots than 10 mediocre ones.
Take your time but plan your shots ahead. Styling photoshoots is a bit like DIY – it always takes a lot longer than you think it will. If you ensure each shot works well and don't rush you'll have a much better chance of being featured. Less is always more when it comes to styling shots.
Check the lighting – make it wintery
It's a running joke that interior stylists shoot Christmas on the hottest days of the year and usually with a roaring fire going. That means the sun is shining really bright outside. When it comes to making a shot look wintery aim to set up in the shoot location where the sun is least bright. If there's no avoiding bright sunshine tape some muslin up at the windows to help diffuse the light.
Get the res right.
Always shoot on a DSLR camera if you're taking your own shots. Mobile phones just won't cut it. Phone shots might be great for social media but the quality isn't good enough for print. Shots need to be at least 300dpi to stand a chance of inclusion in editorial features.
Get your timing right
Monthly magazines will start shooting and writing Christmas features in August – some started their Christmas specials in May. The sooner you have photography available to pr your products the better.
Learn how to style like a professional Interior Stylist
Want more? These are just a few of the tips shared in The Christmas Styling for Brands online course we have on Inside Stylists. Sign up now and get over 16 lessons on how to style your products, how to set up your shoot, where to get props, how we cheat at Christmas and so much more.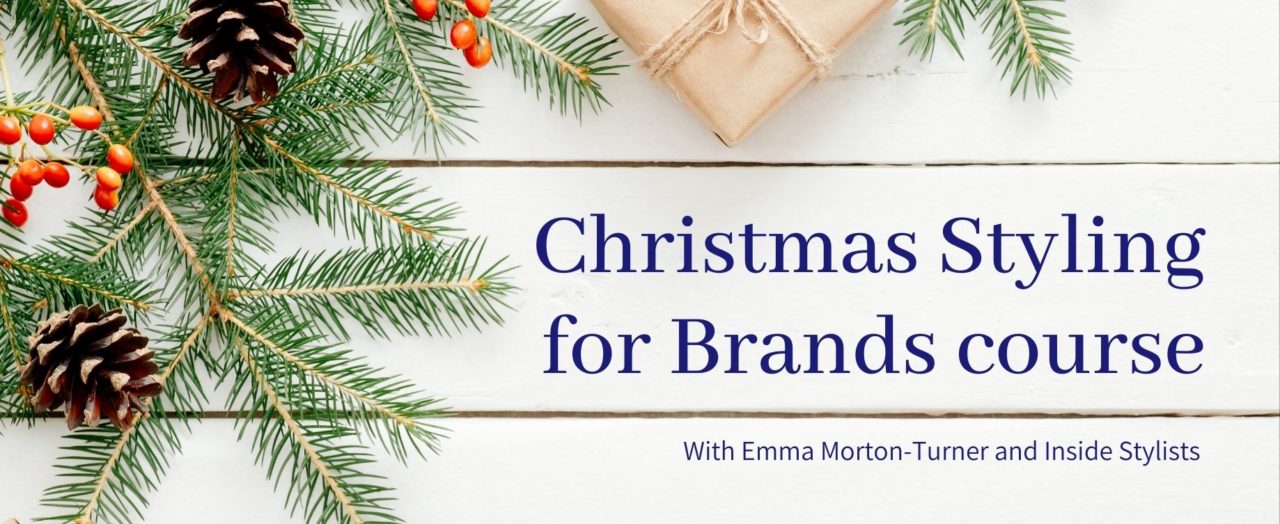 If you have any questions about the course drop us a line